I feel horrible because although climate change is real and Charleston gets damaged, I always enjoy the little break at the beginning of the school year where you don't have to worry about school or work. I had a super fun "hurrication" this past year with all of these people who have turned out to be my best friends ever.
When it was announced that school was going to be canceled, three of my best friends, Hannah, Ben and Sean decided that they were going to come home to Knoxville with me. We were so excited, I slept on their porch on an Eno, which ended in my face being covered with chigger bites, but nothing could ruin the excitement of my friends getting to see my home.
We drove in lots of traffic and stopped at Waffle House on the way, so my northern friends could try some scattered, covered and diced hash browns. Sadly I committed a party foul and covered my hash browns in ketchup, making the car smell disgusting for the long drive through the mountains. We had probably the best car ride ever filled with the alphabet game and tons of good throwback tunes like some Kelly Clarkson and Black Eyed Peas. We finally got to Knoxville, and it happened to be the weekend we played Florida. Big Orange Weekend, if you will) and right when we got to downtown Knoxville, Rocky Top, the Vol anthem, came on.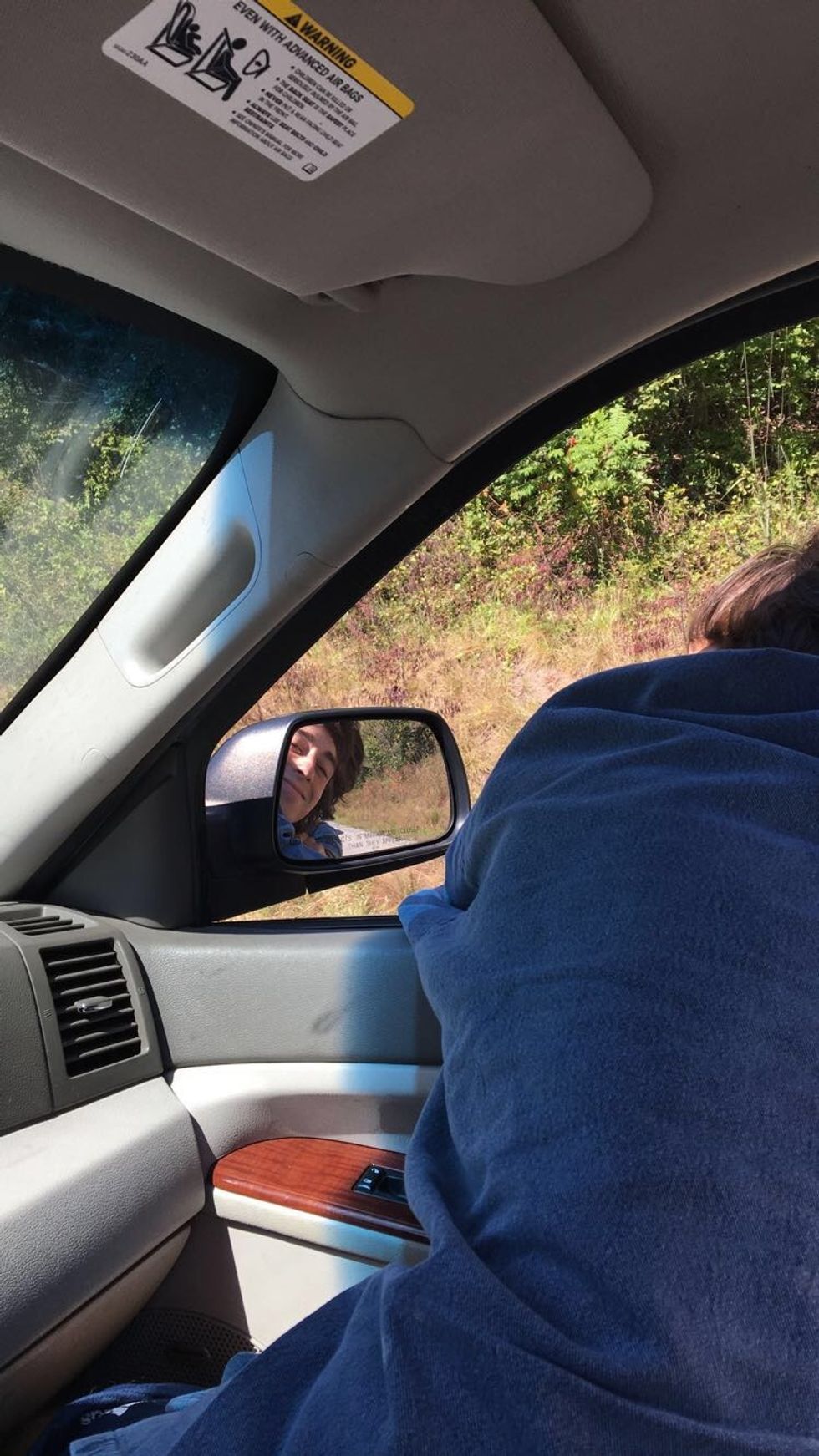 Kendall Welch
We drove through Knoxville and stopped at my house in good ole Hardin Valley and got to meet my parents' new dog Hank. Then went to my high school so I could sing the national anthem at my high school's homecoming. So my friends not only got to see my city, they also got to tour my high school, meet my old choir, and root for the Hawks to win their homecoming game. We ended our night drinking some of my mom's super old wine. Wine so old that cork was in it and it could legally register to vote. When you're in college though, you don't ask for much.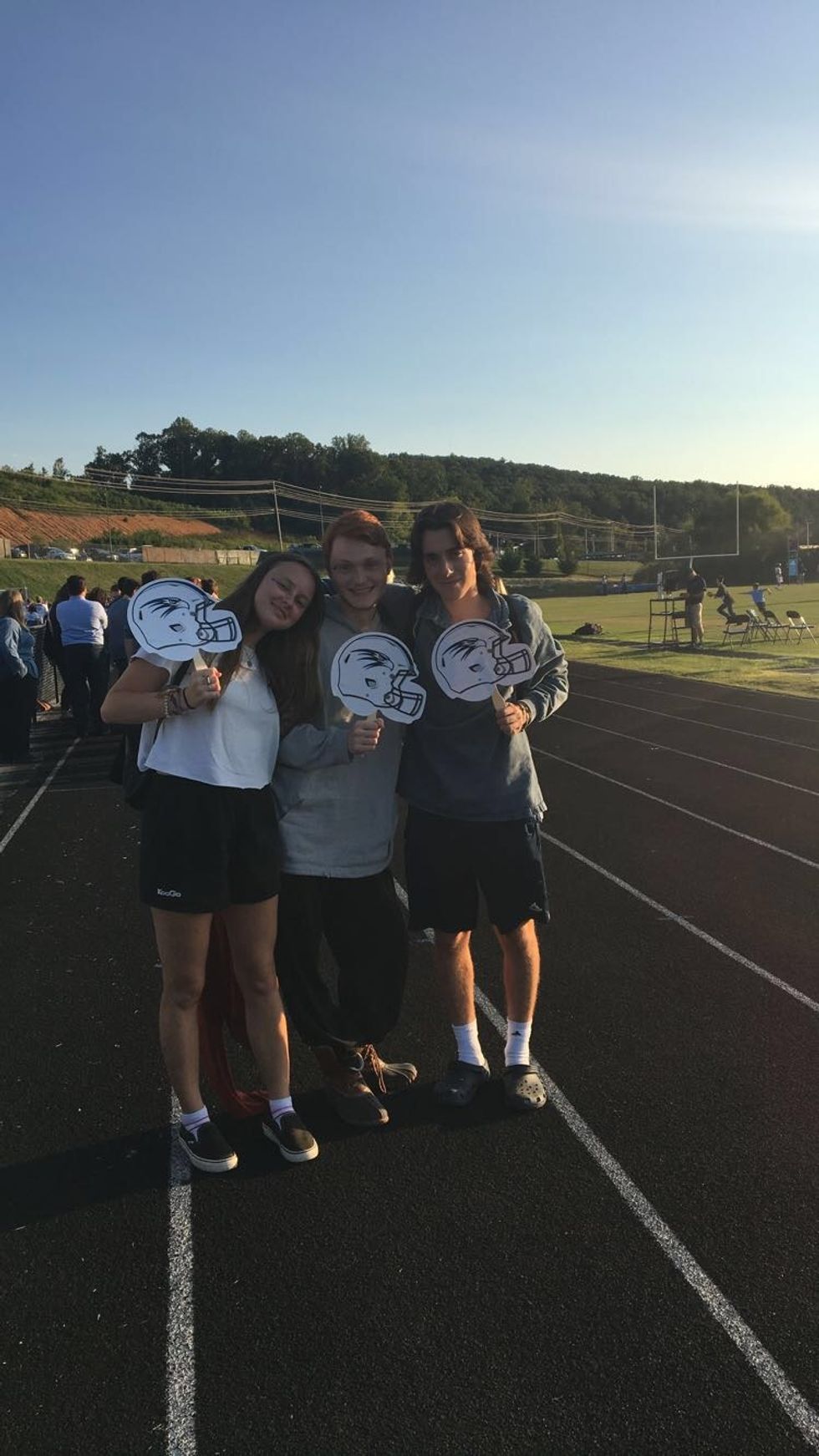 Kendall Welch
The next morning we ended up finding an old farmers market in Oak Ridge and got to sample some weird fruits and berries, then we ate at a Polish breakfast restaurant called Razzleberries. After eating this surprisingly delicious breakfast, we went to my family friends' farm and got to pet horses and goats and hold baby chickens.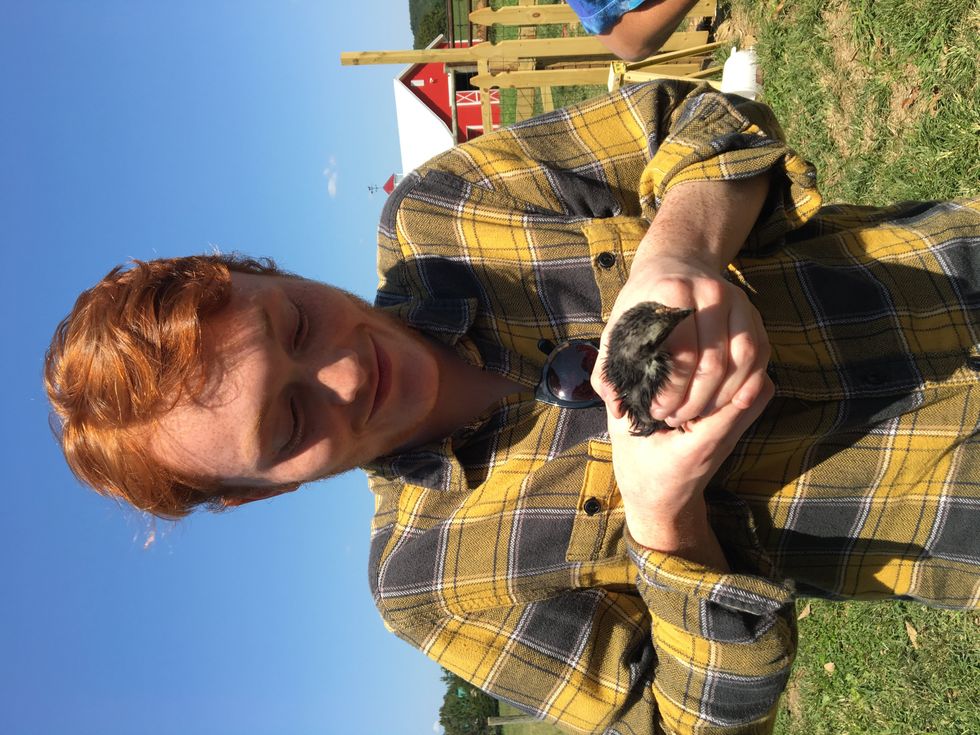 Kendall Welch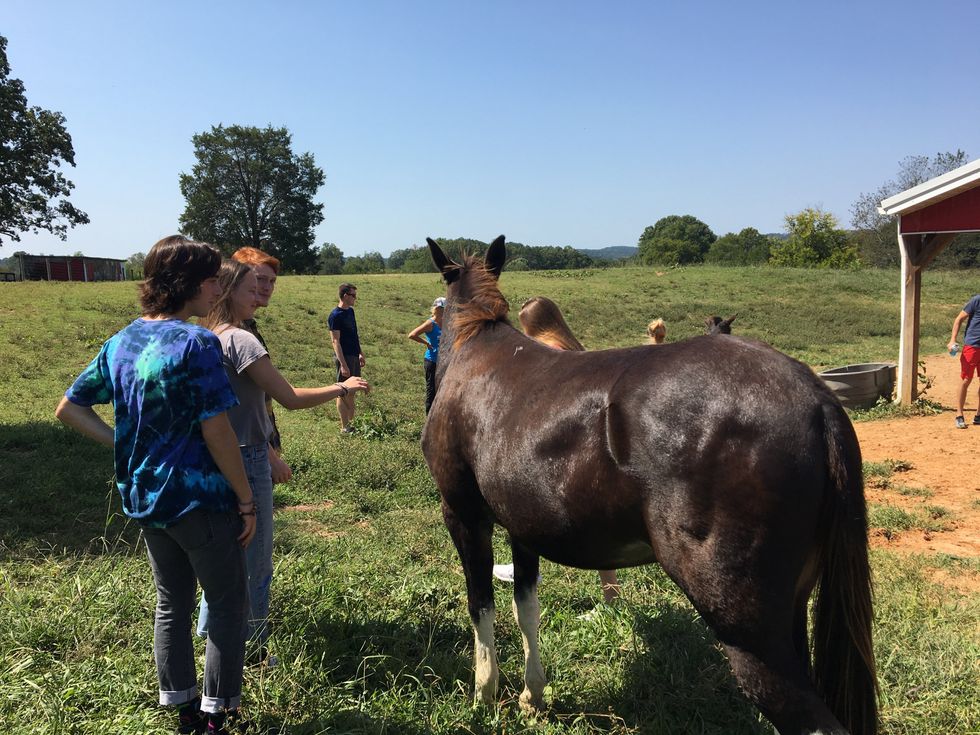 Kendall Welch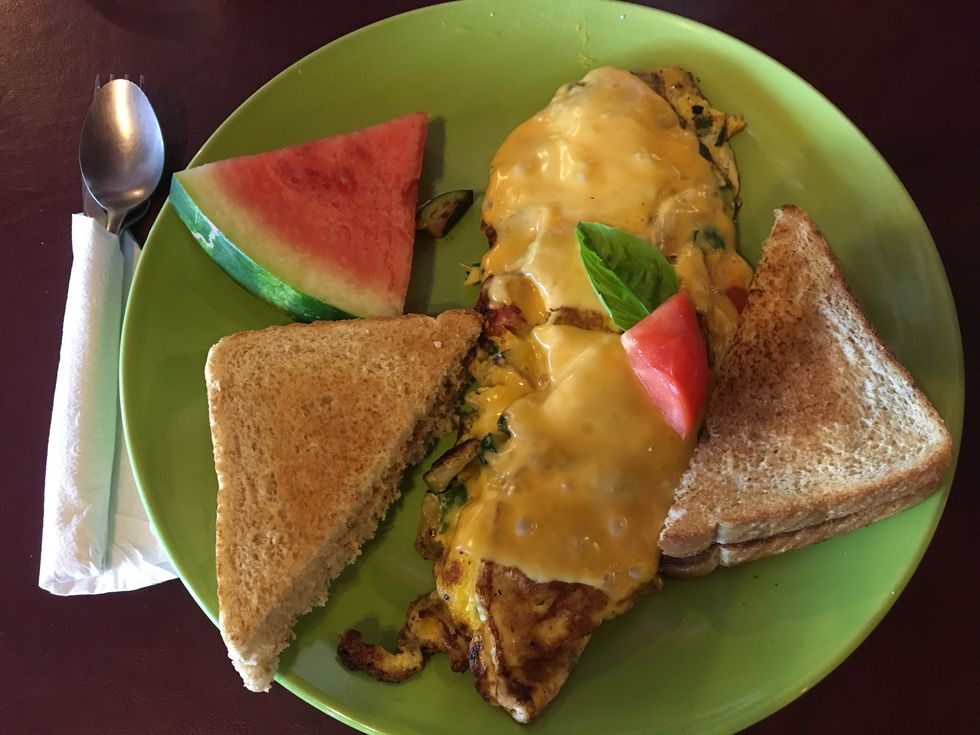 Kendall Welch
Our day had only just started though because it was big orange weekend and the Vols were set to play the Florida Gators. Obviously, an occasion like this calls for a family lake day.
It was September during a hurricane, so the lake water was not very friendly. Nothing was going to stop us though, so after we dove into some spinach and artichoke dip and pigs in a blanket, we went tubing. My dad had no mercy dragging us.
It was all fun and games until someone got thrown into the freezing water. Luckily the water got out blood pumping and after we tubed, we drove over to a cliff called Stoney Point and climbed up the rocks to the top. I could write another story on the excursion to Stoney Point, but I'll save it and end this with, we jumped off the cliff. After watching a horrific loss for the Vols, my friends, sister, cousin and I all went to a trampoline park called Jump Jam and jumped until we could no more.
The next day we went to Asheville and met up with some of our friends who were staying nearby. We stopped and looked at lots of street art, and we shopped at some great vintage stores. That same day, we met up with Sean and Ben's roommates, Jake and Noah, and our two friends Jess and Mattile and we all drove up to Max Patch mountain. We made the long drive up there and then carried all of our camping stuff up the steep mountain. We set up our tent and drank boxed wine and watched the sunset. It was the most beautiful sight watching it go down below the horizon. We made a fire pit and sat in a circle and danced and chatted and then the hurricane caught up to us.
The guys started moving the tent to a lower spot, which may have been our demise, and then we all crowded into it. The wind was beating so hard on us all night long. Everything that was left outside blew away. The tent had so many weird folds in it from the wind, but everyone was too scared to go outside and look. People slept throughout the night for at most an hour and some woke up thinking they were dead. The next morning we exited our tent and it looked like this. There were a few poles broken.
On our last day, we went down to Greenville to stay with our best friend Jamie and see her city. We toured the Westin and had an actual horrible time at Carolina Ale House, because of Ben (just kidding) and ran into our friend Makenna!
We finally made it back to Charleston and everyone had hot smelly houses and dirt was mud and streets were flooded. We ended the hurricane break with all of the homework we put off. It was such a good time for making friends with the people we are still best friends with. I am sorry to say that a natural disaster really works to my advantage.