Last weekend, the members of the One Direction fandom were blessed with the release of the movie "After". For those who don't know what "After" is all about, it is essentially a teen version of "Fifty Shades Of Grey" for One Direction fans (I know, weird).
The story, originally published on Wattpad, follows new college student Tessa Young as she navigates through her first year of college and her relationship with the Harry Styles (in the published book, his name is Hardin). The fanfiction turned "New York Times" best-selling novel was finally turned into a Hollywood movie, and you bet my friends and I were there to watch Anna Todd's book on the big screen in a heartbeat.
Before the adults reading this freak out, I have a disclaimer: It is not as graphic as "Fifty Shades Of Grey" nor anywhere near that type of film.
"After" is rated PG-13. In fact, as I was watching it, almost every person in the theatre was laughing during any intimate scene because it was so odd and kind of cringey.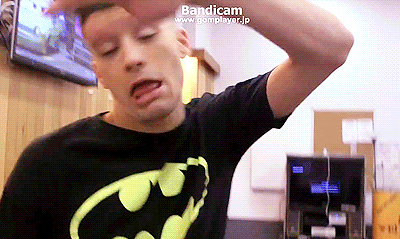 My friends and I in the theatre every time there was the slightest nod to any One Direction boy.
If you read the "After" series during its prime on Wattpad, then you must see this movie.
Of course, there is not as much detail as the book, but it includes almost every main plot point from the fanfiction. Even if you just skimmed through a few chapters, you need to see this movie. Out of the countless book-to-movie types of movies I have seen, "After" has by far been one of the movies that stuck fairly true to the book (besides the lake scene, but it is PG-13).

If you were just a fan of One Direction, you need to see "After" just to laugh at all the similarities between the main characters and the members of 1D.
The most obvious and closest name to the original One Direction members was Hardin's friend, Zed. In case you couldn't guess who that was based off the name, that was supposed to be former One Direction member Zayn Malik. The actor was covered in tattoos and had the bad boy attitude associated with Zayn.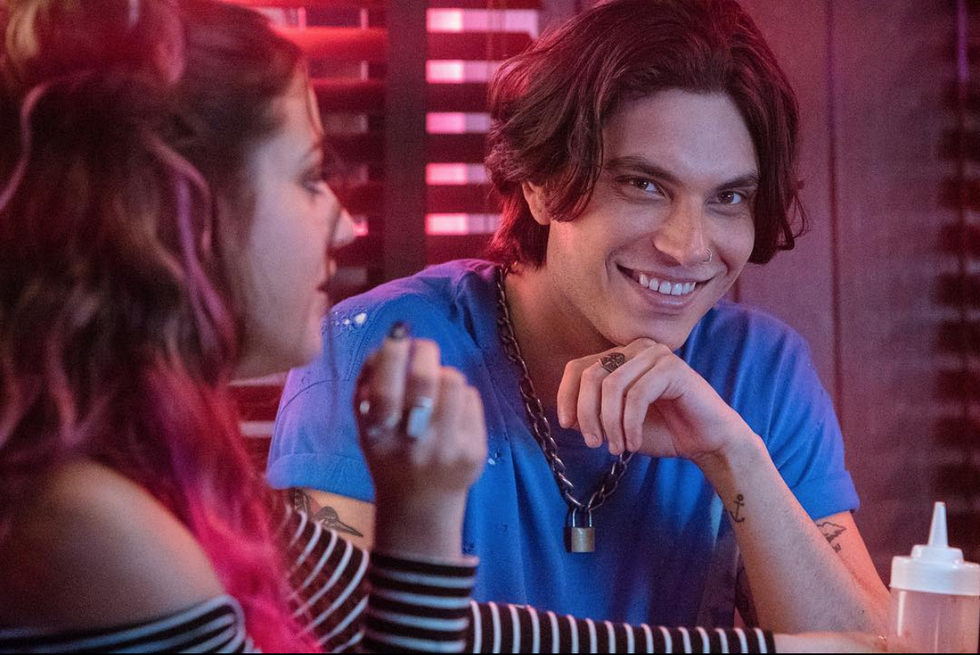 Zayn? Is that you?! Nope. Just Zed.
With Hardin, they even went as far as including the same tattoos, if not similar ones in the same spots, as Harry Styles. And yes, they did include an updated version of Harry's iconic Ramones T-shirt everyone wanted in 2013. As for the "Liam" of the film, they kept his mother's name the same.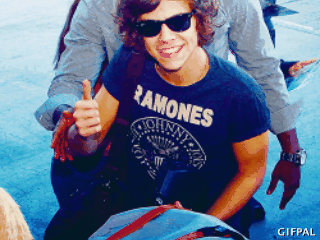 We all wanted this shirt. Don't lie.
If that is not dedication, then I don't know what is.
While the acting was cringey and seemed very forced, there was something so magical about seeing a piece of my middle school years come to life on the big screen. Those nights staying up to read the one hundred chapters on Wattpad really paid off after seeing this movie. Every scene in which Tessa and Hardin interacted was like an "Imagine" Instagram post brought to life.

This movie definitely is not for someone who is unfamiliar with the One Direction fandom and what each member represents. If you were a Harry girl or even a One Direction fan in general, this movie needs to be at the top of your list of movies to watch. All of those years fangirling over them flood back while watching this fanfiction brought to life.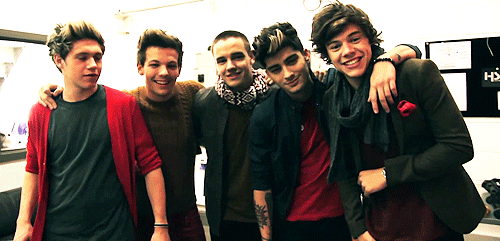 Enjoy!