Now that some of us may find ourselves with some more free time this summer, we can finally get back to some of our favorite hobbies. For those of us who know how to live life properly, one hobby on that list is gaming. Personally, I'm a casual, but avid, gamer. Although my Library on Steam has some adventure and atmospheric puzzle games, most of the titles are in the horror genre. There's nothing better than being scared out of your mind. Here are five online games that I think are best at giving a great story, atmosphere, characters and sleepless nights.
1. "Amnesia: The Dark Descent"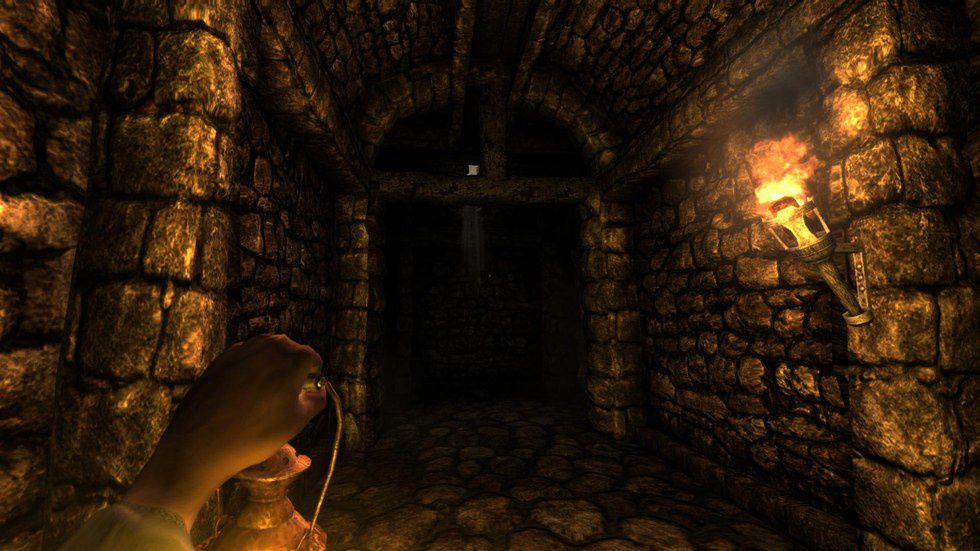 This one blew up as one of the most popular indie games a few years back. It may not be extremely recent, but its replay ability is impeccable, and it's terrifying no matter how much you know is going to happen. The story centers on a character named Daniel. He wakes up in a medieval castle to find that he cannot remember a thing. It turns out he has taken an amnesia potion and written himself instructions to find and kill a man named Alexander. But what did Daniel want so desperately to forget? Why is he so set on murder? The player travels through the vast and sinister Castle of Brennenburg — solving puzzles, collecting oil and tinder boxes to keep out of the shadows, running from monsters they cannot fight and helping Daniel piece together what happened to him and why he wishes to forget his past.
2. "The Cat Lady"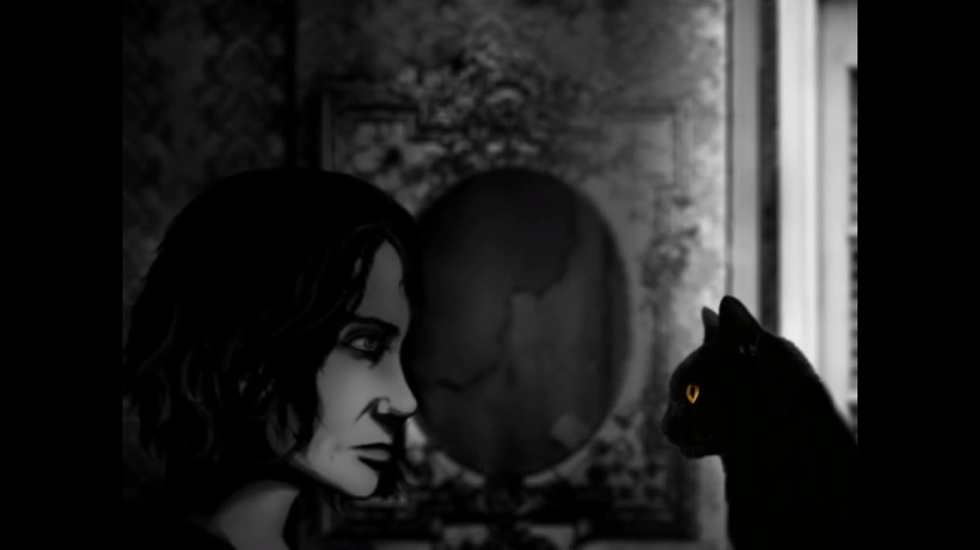 If you're feeling particularly self-hating, try this game. It follows Susan Ashworth, a depressed woman who only finds solace in the company of cats. She attempts suicide only to wake up in limbo, forced to strike a deal with the Devil. Susan must work for her own fate, traveling to dark environments, surreal with violence and cruelty, to kill despicable people the Devil assigns to her. Along the way, pieces of Susan's bleak life are given. The experience is painful, heart-wrenching, difficult and horrifying all at once. The story line is well-crafted and perfectly executed. Also, the art style is one of the most unique and striking I've seen to date. The Cat Lady is nothing if not memorable.
3. "Outlast"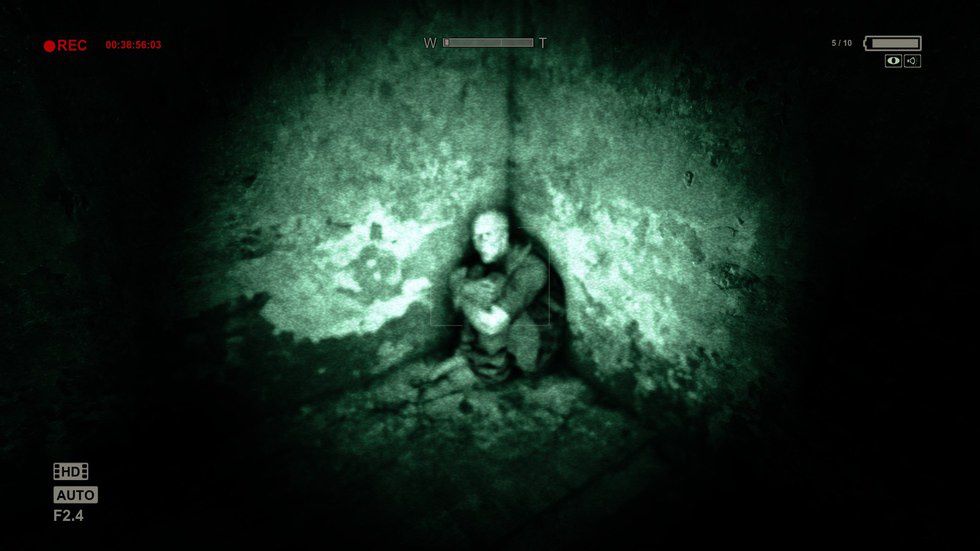 Outlast has a reputation for being ruthless. But I think what sets it apart from most of other hyped-up horror games is that not only is it truly frightening, it gets inside your head. For anyone who has ever struggled with any mental illness or disorder, this game gets to you on a level which doesn't even seem possible. You are a character named Miles, a reporter who goes into an abandoned insane asylum in response to a lead. You're promised a hard-hitting story, but what you get is a new appreciation for your own life. I constantly had to remind myself "it's not real" as I was overcome with terror and anxiety in the first ten minutes of game play. "Intense" probably only describes the down time this game has, in between being chased and grabbed. I recommend it because of its successful game mechanics, as you use a video camera in a similar manner to "Fatal Frame," and the raw terror that sticks with you even after you leave the game.
4. "Silence of the Sleep"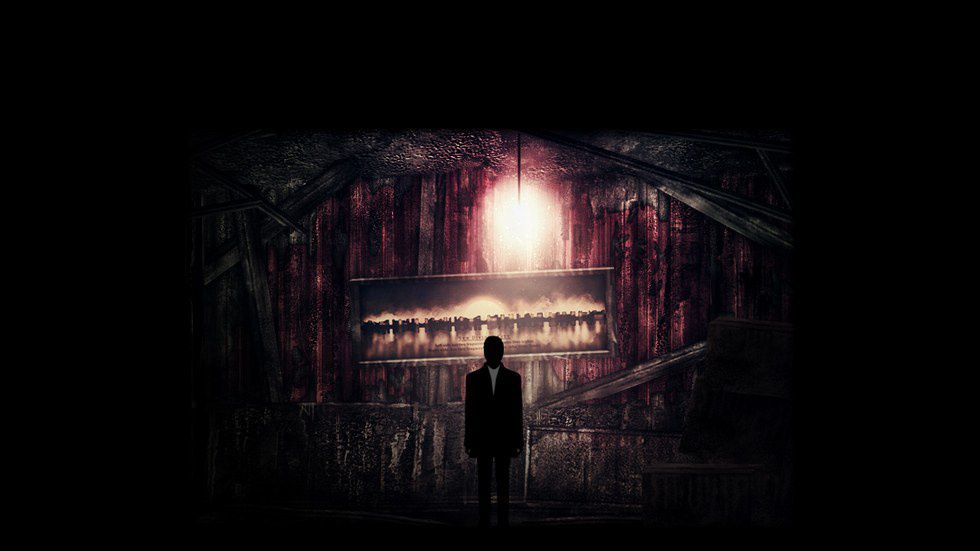 I didn't expect this game to be as fantastic as it was. It was available for a low price on Steam, so I bought it and started playing it out of boredom. The graphics are certainly interesting, with all characters appearing as shadowy figures, and it plays kind of like a platformer. The game stars another suicidal character named Jacob Reeves. He throws himself off of a cliff in the first scene, but then he wakes up in some strange and grotesque environment with no memory of his previous life. Exploration is greatly encouraged here, and the more you poke around, the easier you glean useful information, outsmart monsters and solve the imaginative puzzles. I think the most memorable moment from this game was the sheer terror I experienced when I entered a particular room for further investigation. An unsettling music began to play, and a message appeared on the screen explaining that "it" was coming and I'd better hide. As I scrambled for a hiding place in the small room, a box appeared at the top of the screen, showing a view of the hallway just outside the door. A horrific, slender and crooked figure crept down the hall slowly, stopping once to bend backwards in a threatening manner. My stomach dropped, and I'd never felt such surprised panic from a game before. Moments like these put Silence of the Sleep on my list.
5. "Nevermind"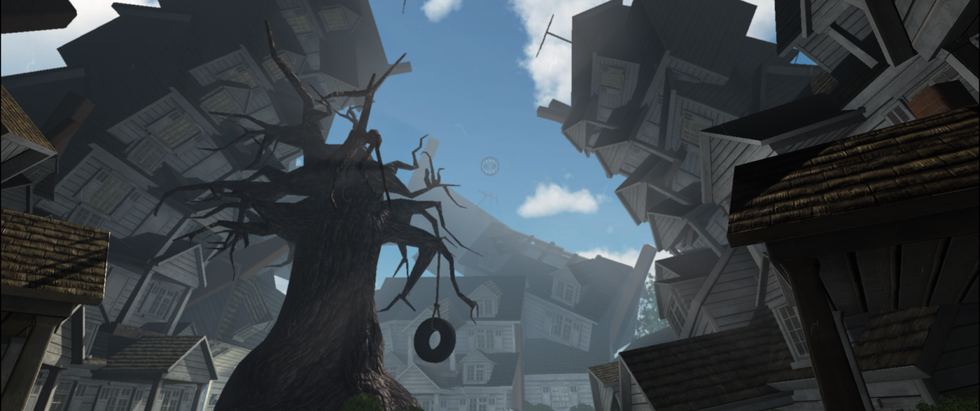 "Nevermind" is perhaps more intense than "Outlast." It focuses on a character, a therapist, with the ability to enter the minds of those with deep-rooted psychological issues. The therapist must find the cause and construct the story that the patient's mind has blocked out from memory. Trigger warnings are abound, as the subject matter can get overwhelmingly dark. Even with little personal connection to these stories, I could only play in small doses. This game, with its stunningly realistic graphics and first-person POV, immerses you in the narrative. What's different about this psychological horror is that it has the ability to sync up with a bio-feedback device which reads pulse and heart rate. As you become more frightened and the device notes this, the game environment becomes more sinister and more intense until you are able to keep calm. There may even be a therapeutic use for this. In cases of PTSD or anxiety, it could be used to help control emotions in a relatively "safe" setting, confronting triggers and managing your own reaction to them. I love that this game is aware of its own content to that extent, and it makes it more than just an intriguing experience.
Happy gaming!