My mother always said that I was born in the wrong generation. Even as a toddler, I loved window shopping for antiques, wearing the puffy frills and bows of the 1940's dress style, and attempting (typically unsuccessfully) to swing dance. Most importantly, I have always loved jazz music. Be it Ella, Gershwin, or Gillespie, it brings tears to my eyes and curves the corners of my mouth upward, exposing the space between my upper and lower jaw that appears only when I'm too thrilled to care that my smile is incredibly goofy.
For these reasons, I've always been out of place. Not in a way that leaves me disillusioned, but in a way that anyone who meets me knows that I'm a little disenchanted with where I am right now. Though I find joy in the smallest sights and anecdotes, there are few moments when I genuinely feel as though I'm where I should be. Typically, these moments can be brought about by simple things that have a special plate in my heart, such as fresh ravioli, drinking coffee in the rain, cuddling up to my ma while watching a RomCom, or receiving a bouquet (or just buying myself one, I just really like flowers).
The past Saturday, I found myself enjoying one such moment. I was sulking in the back row of a cold theater at the Staten Island Jazz Festival, with my stomach yelling at me for not eating more before I came and my brain questioning why I have a chorus performance before the time I would normally leave my room on the weekend. Having been spoiled the past eight years with jazz music, living in the sister city to New Orleans, I was critiquing every note of the band playing before us.
As we stood up to get on stage, I took a moment to look around. The paint on the walls was falling off and the only sign that the building hadn't been abandoned fifty years ago was the chords and lights adorning the stage. The audience was fewer than thirty people; almost all of them were performing as well. I took it all in and began to smile uncontrollably. No, the venue wasn't upscale and the performers weren't Louis Armstrong and I don't think the heating system even actually existed. But there I was, about to walk onto a stage as old as my soul, to do what I love for an audience (though small it was) that loves it as much as I do, with a group of other talented performers on their way up in the world, and I was home. For the next ten minutes, I belonged somewhere.
Jazz isn't a thriving business at the moment, but I know that it's what I was created to pursue. Even if it's just a second job, a community theater gig, or busking, I'll take it. Katharine Hepburn once said "if you always do what interests you, at least one person is pleased." I'm no philosophical or psychological guru, but I think she nailed the meaning of life with that.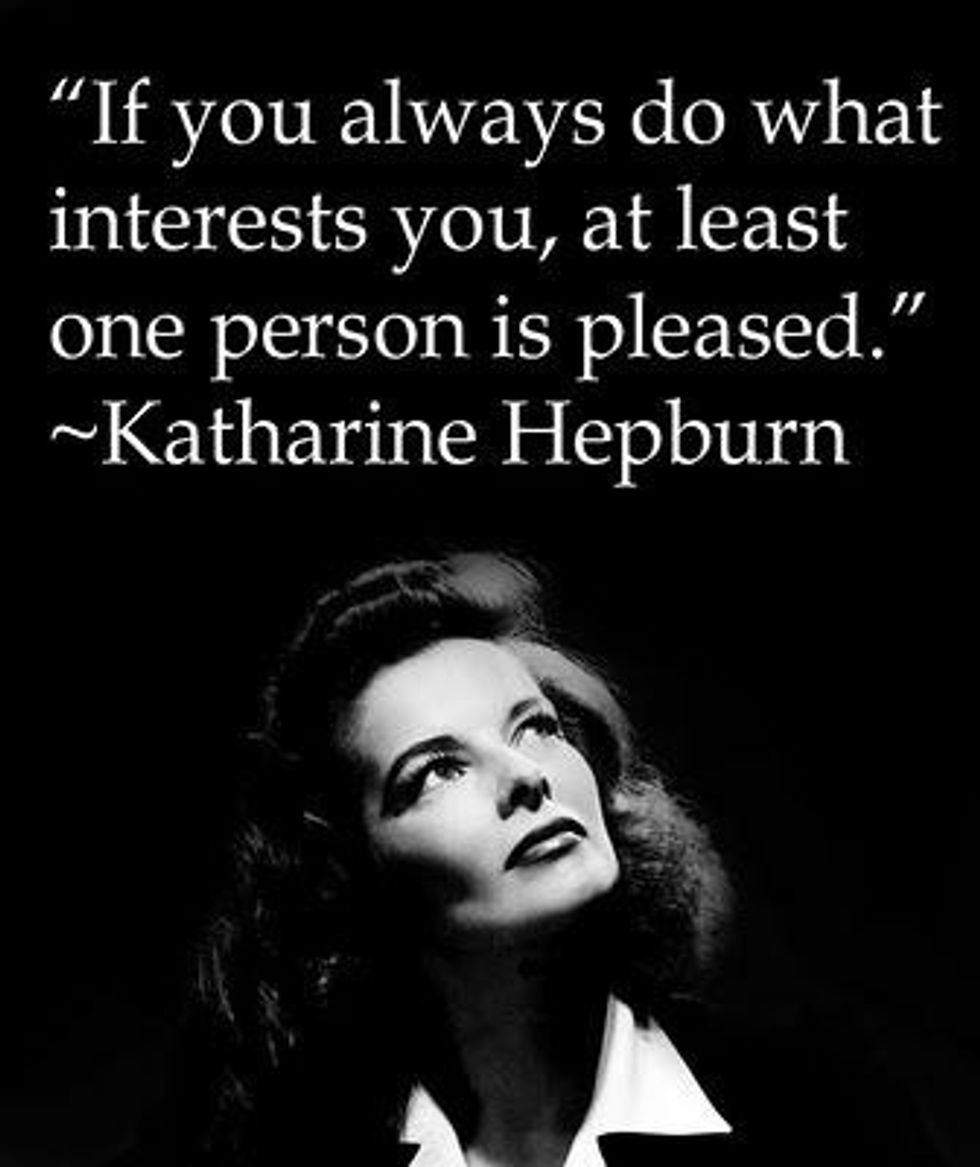 Now, if you'll excuse me, I'm going to go play every version of "Autumn in New York" on repeat while I reflect on how lucky I am to live in the city of opportunity.