The English language is forever changing. Slang is constantly being introduced and phased out. Just when you think that you have a handle on "LOL" and "WTF," more words become mainstream that don't seem to make any sense at all.
So if you're struggling v hard to be relevant AF, here are 22 current slang words and how to appropriately use them.
1. Lit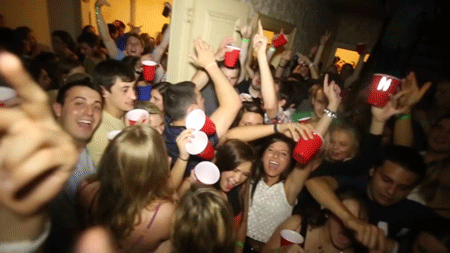 Lit has two meanings, and neither of them are abbreviations for literature. It's a term used for when something is amazing. This can be a party or club that's popping. Or just the fact that you're very intoxicated.
"Did you go to that party last night? Man, it was so lit."
"Yeah. I couldn't even drive home because I got so lit."
2. AF
An acronym that means "as f*ck" technically, but mostly just means "really."
"I failed that test. It was hard AF."
3. Low key
Secretly or discretely; slightly or kind of
"I know I pretend to hate Justin Bieber, but I low key like his music."

4. High key
The opposite of low key.
"I high key want to date that guy in my geography class."
5. Turn up
Letting loose and having fun
"I'm pre-gaming hard tonight. I'm tryna turn up."
6. Turnt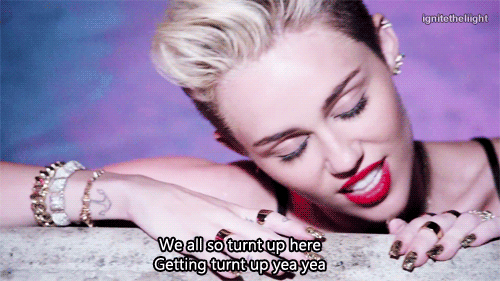 Interchangeable with the term "f*cked up"
"I shouldn't have pre-gamed so hard. I am TURNT!"

7. Woke
Being aware of current political and social issues in the community and world.
"While you were busy obsessing over Kylie Jenner, queer children were being bullied. Stay woke."
8. Savage
Interchangeable with the term "bad a**"
"The way you went off on your ex was savage!"

9. Baddie
An extremely attractive woman
"That girl over there is a real baddie. I'ma go get her number!"
10. Thick
A girl with meat on her bones. Not fat but not skinny. She has all the right curves in all of the right places.
"Nicki Minaj is so thick."
11. Done
Used when you can't take any more of what is going on.
"Oh my god, Kein asked me to spend the night again. I'm so done."
12. Ship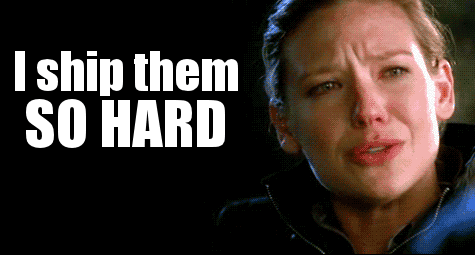 A term that is short for "relationship," and is when you want two people to get into a relationship.
"I totally ship Fiona and Steve from Shameless!"
13. Aesthetic
A visual representation of your personality; a person's "vibe."
"All black with gold glitter is my entire aesthetic."
14. Dead
When something is so funny that it figuratively kills you.
"That's hilarious! I can't even! I'm dead!"
15. Fam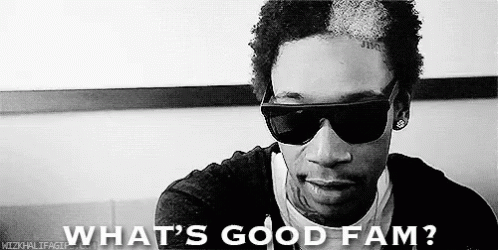 A new name for one's friends.
"Hey, fam! Long time no see!"
16. Extra
To be completely over the top or dramatic
"Did you see Karen call out her ex on Facebook? She is so extra."
17. Finesse
Being completely smooth and delicate in every single way.
"I don't lose. I only finesse."
18. FR

An acronym for "for real."
"Today was a long day. I'm so tired."
"FR!"
19. V
A shortened form of the word "very."
"Finals are coming up and I am v stressed."
20. SUS
Short for suspicious or suspect, meaning someone or something being shady.
"I think he's cheating. He's been acting hella sus."
21. Goals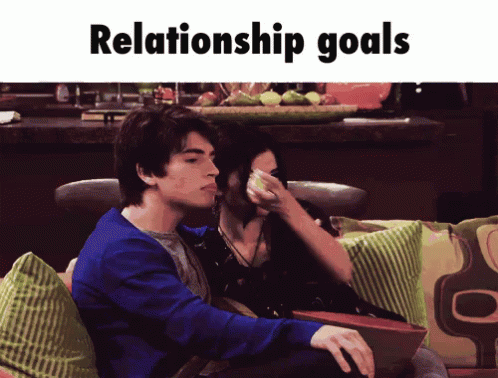 What you aspire to be in certain aspects.
"Tim McGraw and Faith Hill are relationship goals."
22. Grind
When you're working really hard to obtain a certain goal.
"I've been on that 4.0 grind all semester."
23. Fetch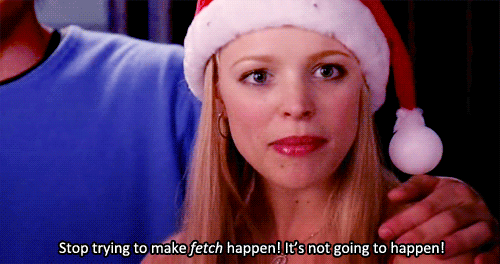 Just kidding. I think we can all agree that fetch is never going to happen.