Each day as you grow older your Christmas list's becomes shorter and shorter. Mainly because the things you want can't be bought anymore. If you are experiencing another holiday without your loved ones, you know how true that is.
With the season rapidly coming up, I can't shake off these feelings of you not being here. Whether it has been a couple months, a couple years, or a couple decades, the reality is that you are not here anymore.
The holiday season is one of my favorite times of the year, and it always was. It was never about the presents under the tree. It was always about how a family unites into a whole and shares so much happiness and joy. Each year the holiday's are constantly changing and traditions are not being followed. Mainly, because our missing loved ones left a hole in our hearts, and nobody wants to continue the traditions without them.
So, the happiness and joy slowly start to fade away.
Every holiday season without you does not get easier. There is still a void in our hearts, that seem to never get filled. There is one less person who gets to open their Christmas presents, one seat left empty, one slice of pie not going to be eaten, one less person to hold hands with each other to say the prayer, one less person to text Merry Christmas and one less smiling, joyful face to see at the holiday time.
As the holiday's approach, you now have an angel ornament on your Christmas tree, you now might have an angel as your tree topper and angel decorations in your front yard. It is the little things you start to notice, those things are the things that let you know you will be OK this holiday season.
Christmas feels like a shattered piece of glass in your skin because you are no longer here to give us our hugs and Christmas kisses. Even though this is supposed to be the happiest time of the year, it is now indeed less merry and bright.
Though you are no longer here, I must remain thankful and cherish those who remain in my life because that is what Christmas is all about. Holiday's will never be the same without you, and you will never be forgotten. You will forever be in my heart every day of the year.
I have confidence you are up in heaven celebrating with your passed loved ones, and celebrating with those angels who are far away from home as well. I have confidence you are at peace, which helps guide me through this holiday season as well.
I know you'll be with us in spirit this holiday season.
Merry Christmas to all the angels who were a little far from home this Christmas.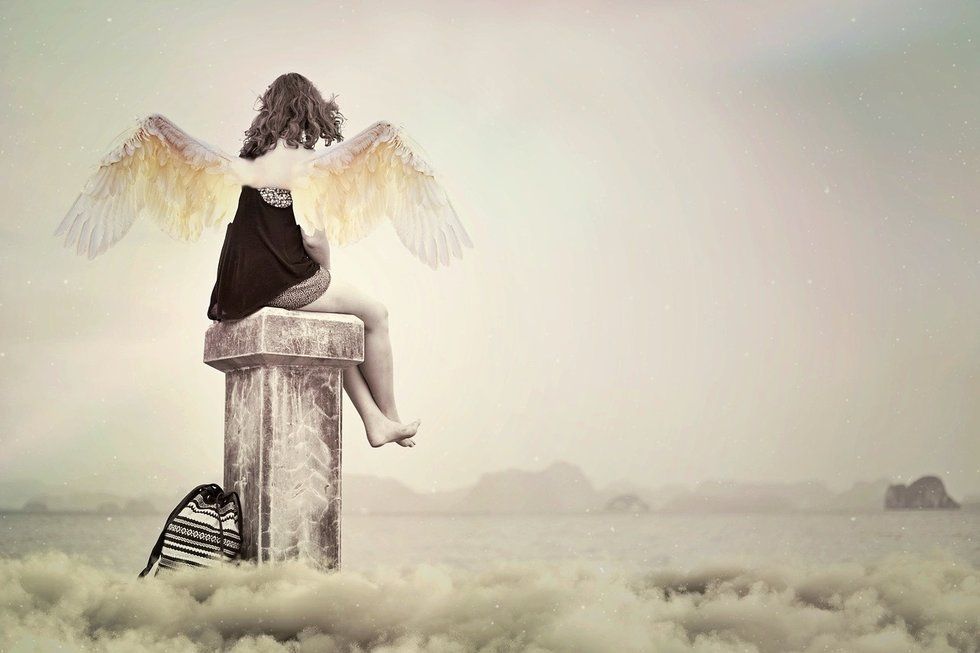 Pixabay