I like fancy brunch places with aesthetic food and bottomless mimosas like the next person, but there's something about the guilty pleasure of fast food that has me coming back again and again- especially after (or during!) a night out. Personally, I have had a struggle with my semi-addiction: I blame it on the fact that my overprotective parents treated McDonald's as more of a special occasion treat than an actual meal.
When senior year of high school hit, and my friends finally staged an intervention when they found out I'd never had a McFlurry, it was like I had entered a new world. Fast forward a few years and you could find me bringing (and eating) a taco bell 12 pack at whatever kickback I had somehow dragged myself to that week. I'm not alone in my sentiment, however, and I began to become extremely interested in the zeal my friends and many others on social media had for fast food. It wasn't until I did some digging recently and found out how much of an impact our generation has had on the fast food industry, and how we're (probably) changing it for the better.
I have such a soft spot for Taco Bell, if you couldn't tell already, the first corporation I decided to research was Yum! Brands, the parent company of my favorite guilty pleasure. They also own KFC, Pizza Hut, and Wingstreet, FYI.
Back in 2010, the market price for one share was around $30. They experienced gradual growth, eventually reaching about $50 a share in 2015. In the last 3 years, however, Yum! Brands grew exponentially, eventually reaching a peak of around $90 a share- triple the amount from just under 10 years ago.
This is absolutely no fluke. Undergoing some rebranding and leadership changes, this mega-corporation that was the mastermind behind the Doritos Locos tacos and the Doritos Quesalupa Crunch continues to display constant and quite staggering growth, especially in the face of failing chain brands like Applebee's or Chilis. Yum! Brands have realized an important thing about this burgeoning foodie market- sure we can really appreciate a hefty and decadent feast at Habana on Sundays, but that meal will probably set us back $40 we shouldn't be able to spend.
As much as we love a good, rich, and luxurious meal, we also adore cheap deals that fill us up and soaks up all the excess alcohol. It's not to say that they have completely ignored our increasingly healthy eating habits though. Taco Bell, while not taking that step to put avocado toast on their menu (Hear me out: guacamole toast.), has put an emphasis lately on creating unique and/or healthier options for their menu. With the release of items such as the novelty nacho fries, the power menu that contains, at its peak, a whopping 19g of protein per bowl, and the overall decrease of sodium in its offerings, they have successfully tapped into a market of money savvy, nostalgic, and hungry customers.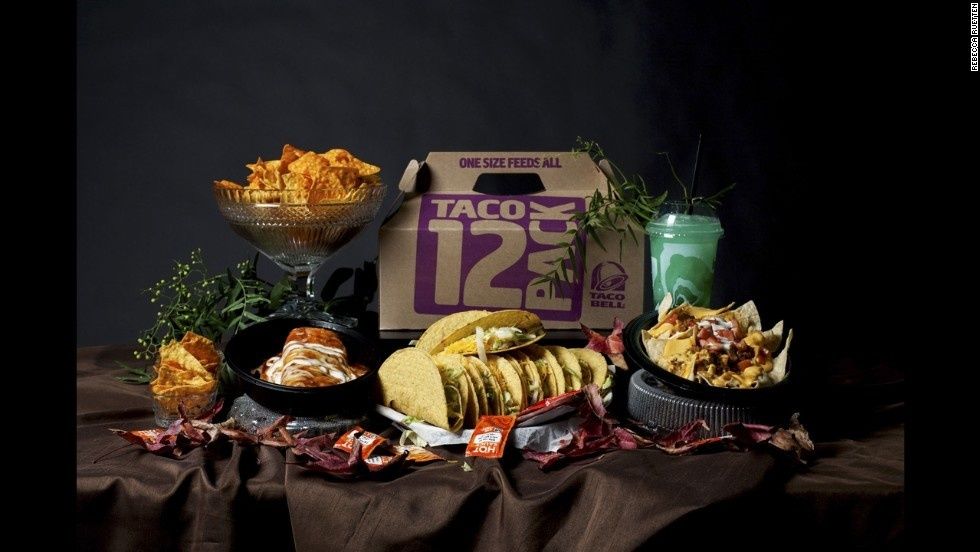 I'll take one of these...and what will you be having?Edition.cnn.com
Other big fast food companies like McDonald's, Carl's Jr., and Wendy's have also enjoyed recent growth by bringing back fan favorite value menus, and increasing their social media presence (looking at you, Wendy's, you amazing, shady bitch).
There's something rather inspirational about this change. For a generation that is quite famous for being stuck with problems from an older time, and constantly fighting a battle that seems decades too late, this pushback and growth from multi-million dollar companies to revise their marketing and offerings seems reflective of the change that can come from the gathering and push from millennials.
So no, this isn't another "Why Are Millennials Killing X, Y, Z" article, but rather a quick case study into the success and change our quirky, nihilistic, and emboldened generation is undergoing and causing fin a new and difficult time.
If you don't mind now, I'm gonna go and get another Crunch wrap supreme. And pencil in some gym time for tomorrow morning.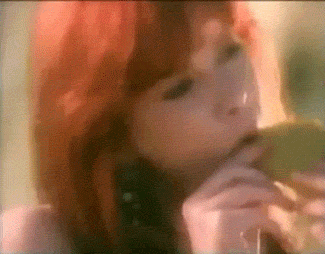 Live Mas.