On Saturday evening, comedian Michelle Wolf took the stage at the White House Correspondents' Dinner. Although hired to entertain the attendees, Wolf used the night as dissecting current issues, disgruntling many presents.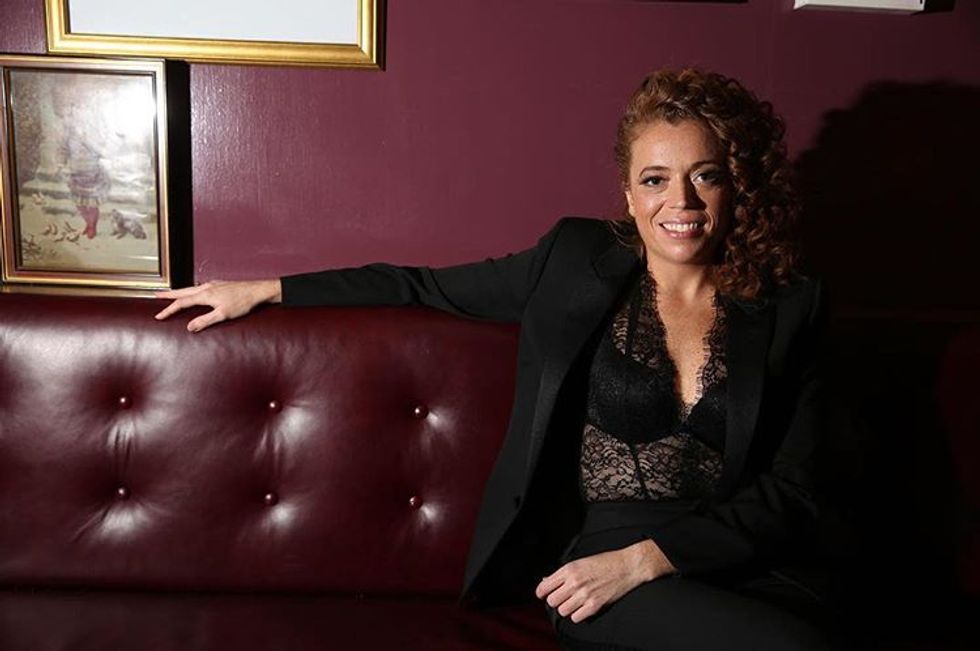 Within the first thirty words, she compared the evening to relations between Trump and a certain adult film star. Bold, considering her audience consisted of hundreds of journalists and politicians, many of which sit quite comfortably on the right side of the political sphere.
Though the event is known to be a sort of political roast, many people felt like Wolf crossed some boundaries with her jokes. Since the speech, conservatives have not been able to keep their mouths shut (or leave their Twitter accounts alone) about the speech.
Although Trump chose not to attend the event (the first president to not attend a WHCD since 1981), he still had vehement feelings about the performance and took to his favorite social media platform to express as much: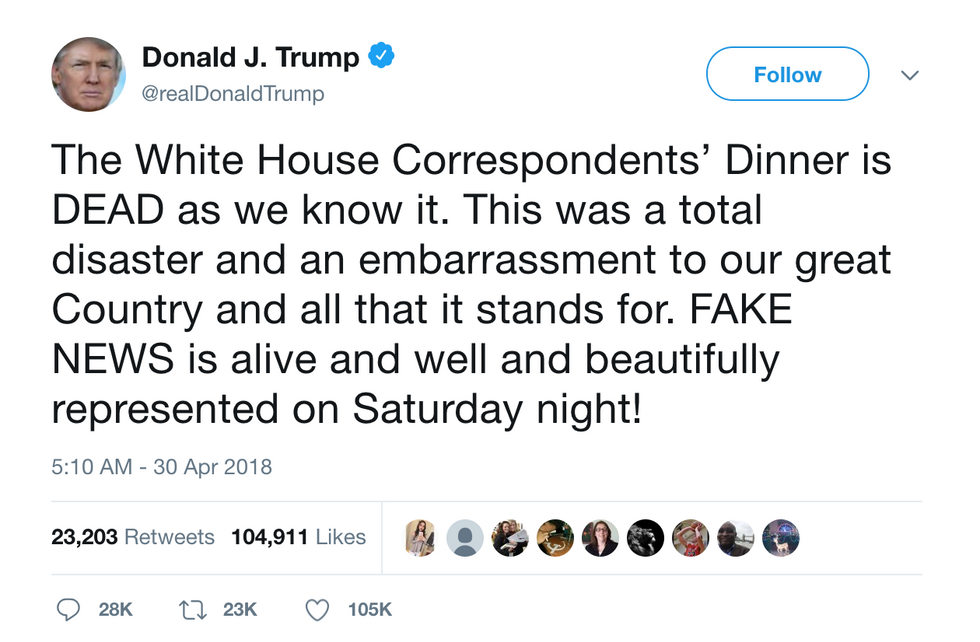 The White House Correspondents' Association, the very committee that booked her for the event in the first place, even issued a statement of disapproval:
"Last night's program was meant to offer a unifying message about our common commitment to a vigorous and free press while honoring civility, great reporters, and scholarship winners, not to divide people. Unfortunately, the entertainer's monologue was not in the spirit of that mission."
So why did Wolf choose to destroy her reputation with half of the nation overnight? Why did she allow herself to become conservatives' number one enemy within a span of twenty minutes?
Because now when you google the name "Michelle," she pops up first, rising above even my woman crush of all eternity Michelle Obama in the world of Google algorithms.
And what a crazy coincidence that the first trailer for her new Netflix show just happened to be released this weekend too, right?
No way. Rather, Wolf and her team made a brilliant public relations move. Before Saturday night, I had never even heard of Michelle Wolf. It seems as though I wasn't the only one, as she gained 225,000 Twitter followers in the 24 hours post-performance. Now her name is a buzzword. A week ago, if her Netflix show popped up on my account, I would have scrolled right past it. Now, I'm impatiently waiting to watch who she will roast to a crisp next.
While some people may have taken offense to Wolf's performance and boycott her from now on, ultimately she found a way to create nationwide name recognition for herself overnight. I think she is iconic and the whole situation is PR goals. She received free publicity from major news sources across the nation. Plus, I don't think Sarah Huckabee Sanders has any real sense of humor anyways.