This summer, I had the privilege to see some of the most beautiful parts of Guatemala with my best friends. My friend Stephanie is Guatemalan and she visits the country every couple of years or so with her family. This time she invited my friend Crystal and I to go with her and since the flights weren't too expensive, we decided to do it. We went for a week and we did so much within that time. Of course, we had never even thought of visiting Guatemala but it turned out to be a great experience. If you ever get the chance to travel to Guatemala, here are a few places I highly recommend you visit.
---
Antigua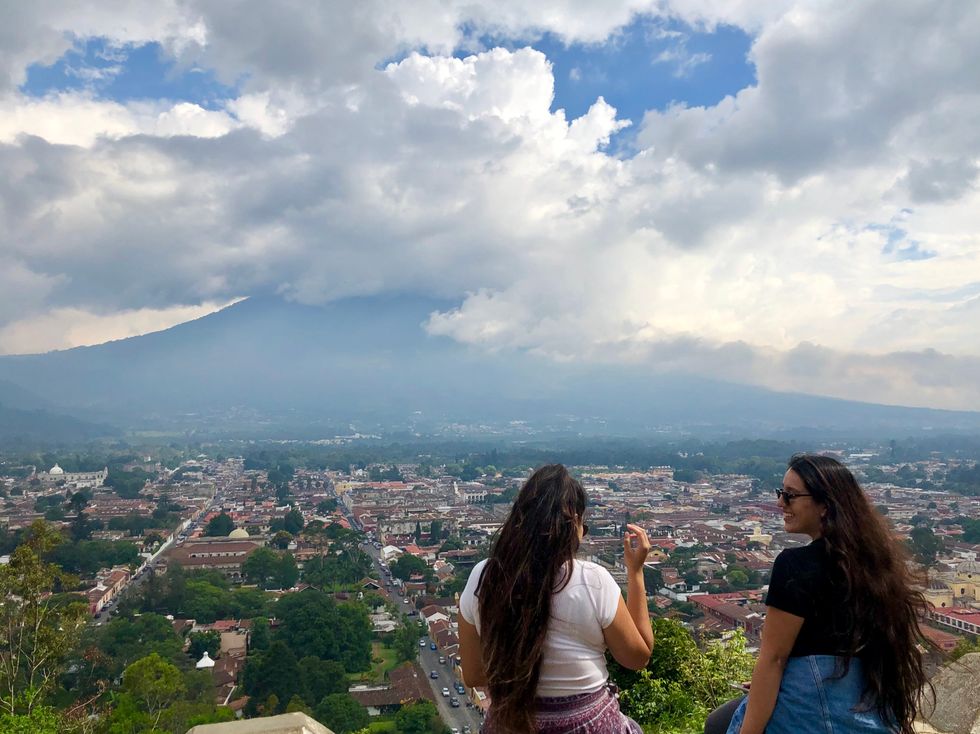 City of Antigua By Michelle Martinez
We flew into Guatemala City and Antigua is a city about an hour and a half away. It is a popular tourist spot with beautiful volcanic sceneries, good food and cute cafes, cultural architecture, and a fun, nightlife. Wherever you decide to eat, be sure to try the platanos fritos (fried plantains) and frijoles volteados (tossed beans), these two items are most likely to be on every menu in Guatemala. Also, you must dine in at a Sarita's Restaurant, it was one of our favorite places there. In addition to good food, there are many great places to capture amazing photos here, you can even turn the streets into a photo set. You can even take hikes that lead you to perfect city views! Lastly, don't pass up the opportunity to ride in a took-took, they're like mini taxi cars and they're a lot of fun.

---
Rio Dulce (Sweet River)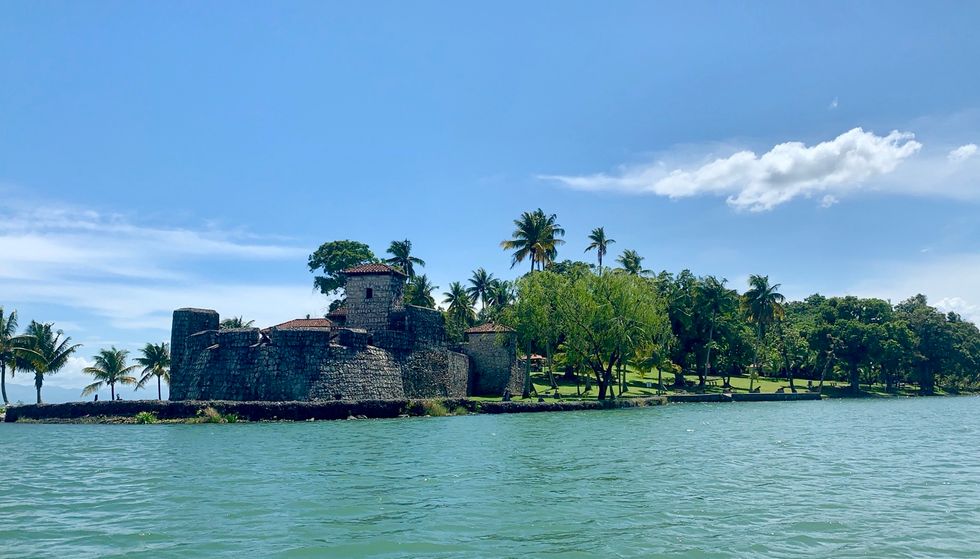 San Felipe Castle By Michelle Martinez
There are many things to do here! We took a boat ride to the San Felipe Castle and had the chance to explore the castle. We bought some souvenirs from little stores nearby, then had lunch at a nice restaurant overlooking the river. We ended the day by enjoying piña coladas on the boat and went around Bird Island. It was a fun experience!
---
Tikal National Park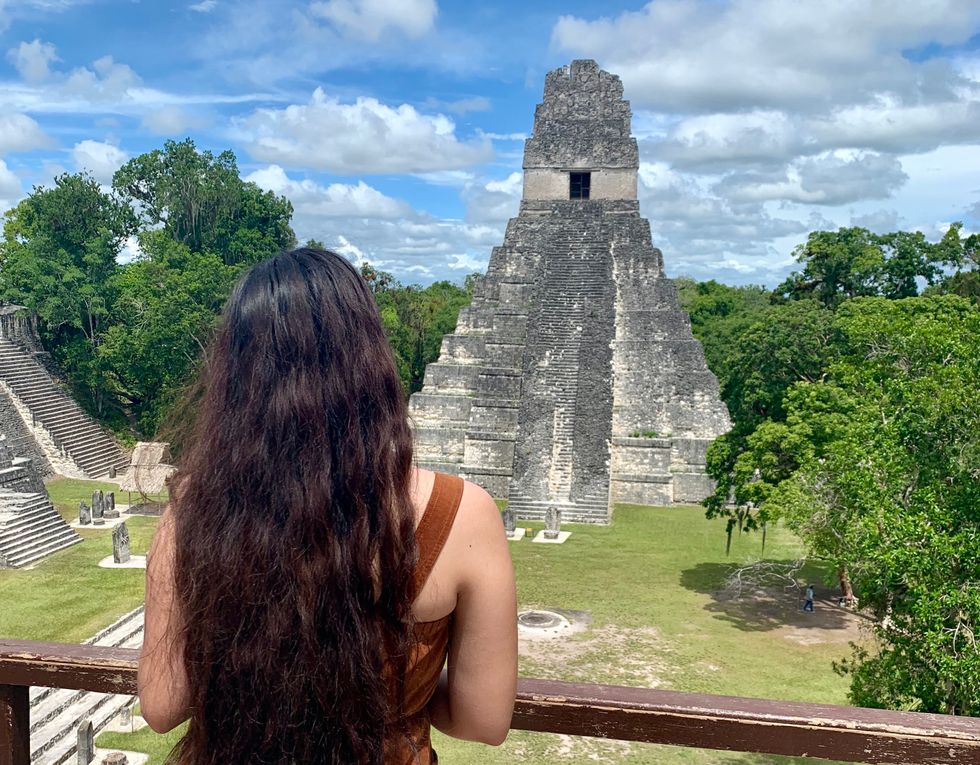 Mayan RuinsBy Michelle Martinez
There are many Mayan ruins in Guatemala but Tikal is among the most popular. You will encounter a lot of vegetation in this park, you may see some monkeys and other interesting animals, and you will enjoy the beautiful sites of these ancient ruins. There are some temples that you can climb and there are a lot of stairs but once you get to the top it's worth the view.
---
Yaxha National Park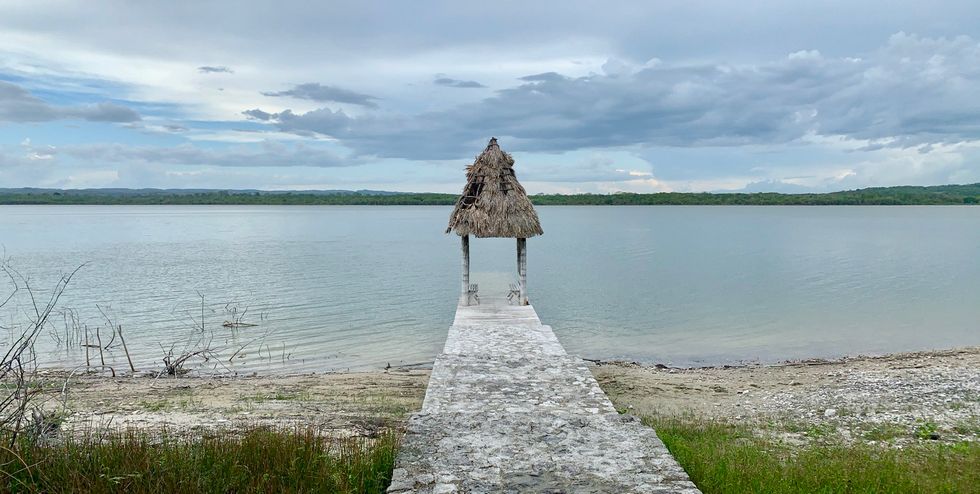 Laguna YaxhaBy Michelle Martinez
This park is about an hour and a half away from Tikal and in my opinion, was a lot more fun. There was so much more to see here, I saw so many monkeys, beautiful birds, and more ruins. There was also a trail that led down to the lake and it was so calm and mesmerizing. We also saw an ancient-looking soccer field nearby. The hikes are a bit harder here than in Tikal but there is much more to look at so it's not too bad. There is also a temple that overlooks the park and the lake, and it is breathtaking watching the sunset from the top of that temple.
---
Flores Island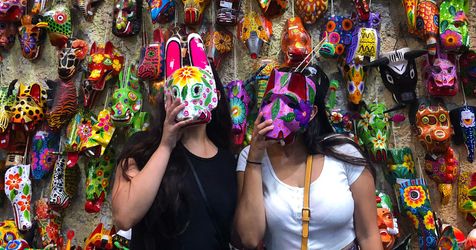 By Michelle Martinez
Flores could also be known as a party island. The nightlife here on weekends is so lively, there are many bars, clubs, hotels, and restaurants all on this little island. We had a great time just walking around, stopping by different places for drinks, and enjoying the music and dancing. So, if you're ever free on a Friday night and are near Flores you should party on this little island!