So if you haven't heard, Drake Bell played at the High Dive on Tuesday night in Gainesville. Tickets were only $15 so I thought why not? I Only really knew him from Drake and Josh but I thought it would be fun.
On Monday my sister told me and some of my friends who were going to the concert that she was going to meet him and marry him. We were like yeah sure but it sparked a conversation on if he was married or not. We looked him up and he was allegedly dating a girl named Janet Von.
So fast forward to Tuesday. I'm standing on the left side of the small indoor venue with 3 of my best friends. The opening act is selling T-shirts and CDs. We are sitting right next to them and someone told us we needed to move because someone was going to be setting up Drake Bell's merchandise here. Instead of moving away, we moved to the side and waited for the merchandise because we wanted a band shirt.
The girl finally came and introduced herself to us, the first buyers, as Janet Von. We freaked out when realizing she was his girlfriend.
We told her we knew who she was and she said to keep it on the DL. so we did.
After the concert started we were hanging out with her and she followed us on Instagram and took pics with us. She told us that many people paid $100 for a meet and greet, but she personally brought us back to the dressing room with her after the show. Just me and my friends. She told us "you're with me, now."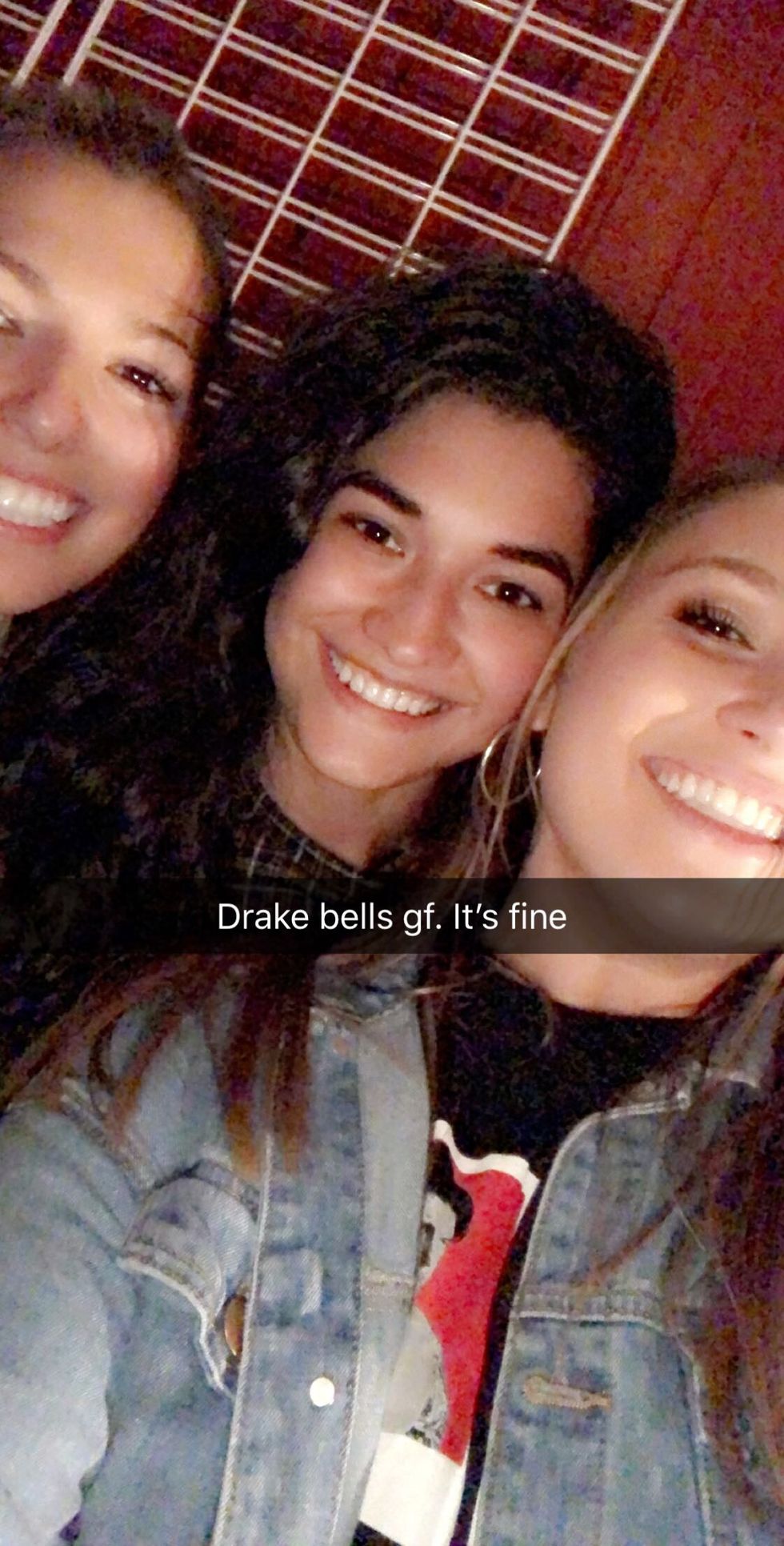 Drake was really good and played a lot of covers and his own songs, including "I Found a Way" which is the theme song for Drake Josh. He also used many Drake and Josh lines which were actually really comical. But nothing compares to Janet Von personally escorting us with her and Drake Bells Manager to the dressing room. She told him that we were her favorites. He talked to us and took pics with us and even signed our shirts. It was genuinely a moment straight out of a movie.