Growing up, I had a few hobbies.
I played soccer, practiced the violin, performed in musicals, all the usual things kids cycle through. But through all that, through all the years of my life, the thing I loved most was riding horses.

Yeah, I was the weird horse girl. And while I eventually stopped wearing those embarrassing shirts to school, I never got over that phase. My horse was (and is) my best friend. My worn out boots were my most comfortable shoes, and I had a perpetual farmers tan. I treasured weekends spent in the relentless mountain heat, kicking up dirt in the arena. I would come home and wash unbelievable amounts of grime off, and I wouldn't have had it any other way.
I grew up with horses. I know them, how they think, move, feel. I understand them more than I understand most people, and that's how I got good.
I handled horses from all walks of life; snappy mares, fearful geldings, beautifully trained barrel racers. Horses with bad reputations, and equine angels. I worked with anything I was offered, and it was the greatest blessing in my life.
To spend weeks with an animal, earning their trust, and teaching them to be a little less afraid, that's something more valuable to me than anything.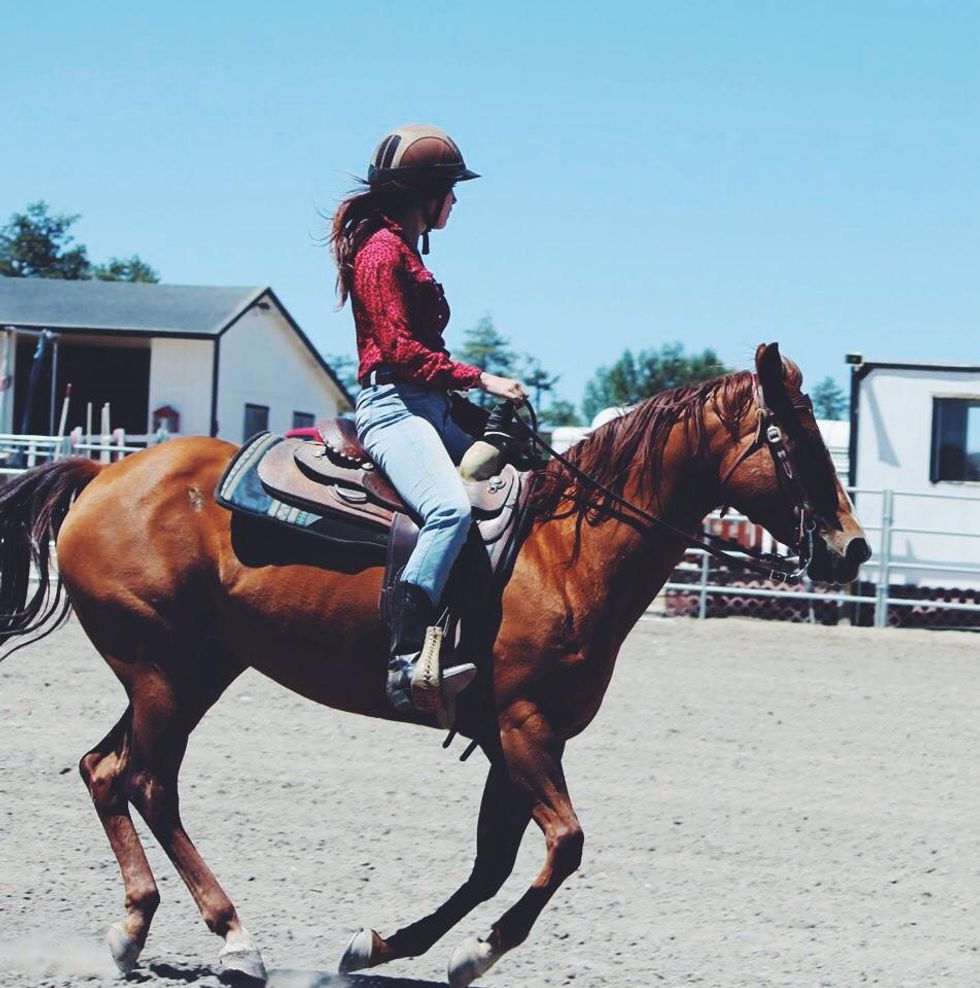 ---
I worked once with a young gelding named Rex.
He was a little bit skittish, and his fine-tuned skills were a little rusty. But he had a good heart and a solid work ethic. We overcame every obstacle, eventually. He was afraid of lawn chairs, and car tires, and ropes dragging behind him. And most of all, cowboy hats. We spent weeks together, learning how to be brave. We worked through all of it, except the hat. If I wore one into his stall, he'd run from me. If I held it in my hand, he'd shy away.

Every day, we'd end our ride by looking at a cowboy hat. After awhile, I had almost written it off as a lost cause.
But the very last day I rode him, before he was sold, I was sitting in his stall with my hat on, putting away my brushes. And he walked up to me, and plucked it right off my head with his mouth.
It was the most pride I'd felt over anything.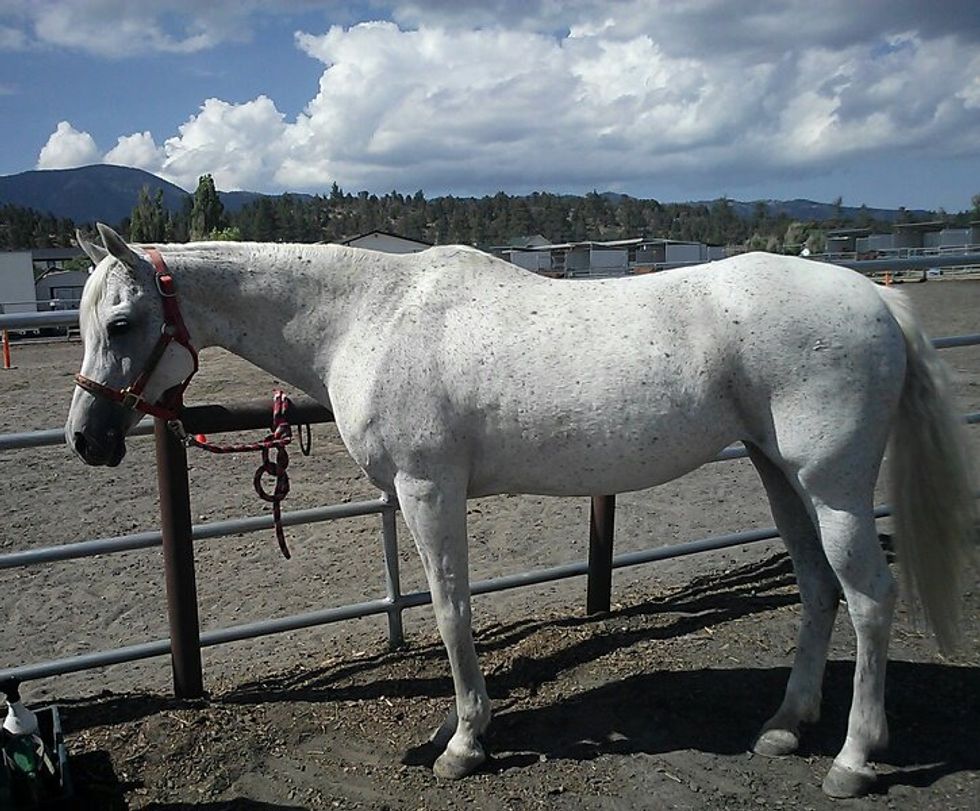 ---
When I work with a horse, I am at my very best.
You can't lie to them. You have to set your baggage down and unpack it right in front of them, or they won't trust you. They'll make you be honest with yourself. About what you're afraid of, the state of your heart, how much you can handle.
Horses force you to be kind and relentlessly patient. You can never get angry if they don't do what you ask. You just keep asking, in a thousand different ways, until they figure it out. It could take hours to get a good side-pass, this is a reality you must accept.
---
So, that is how I spent my high-school years. Weekends training horses, afternoons riding, summers at the barn. I was kicked, stepped on, bitten, and bucked more times than I can count, and I wouldn't have it any other way. I don't know who I'd be without the influence of the horses I trained.
In a lot of ways, I think they taught me far more than I taught them.
And I miss it every day.