I've successfully accomplished month one of engagement. You wouldn't think there would be much to do in the first month, or at least I wasn't expecting it. However, the second people find out, they bombard you with a million and two questions and suddenly you're sitting on a pile of to-do's and preferring to elope in Vegas by an Elvis impersonator... These memes are just a glimpse into the beauty and pain of getting married.
When You JUST Get Engaged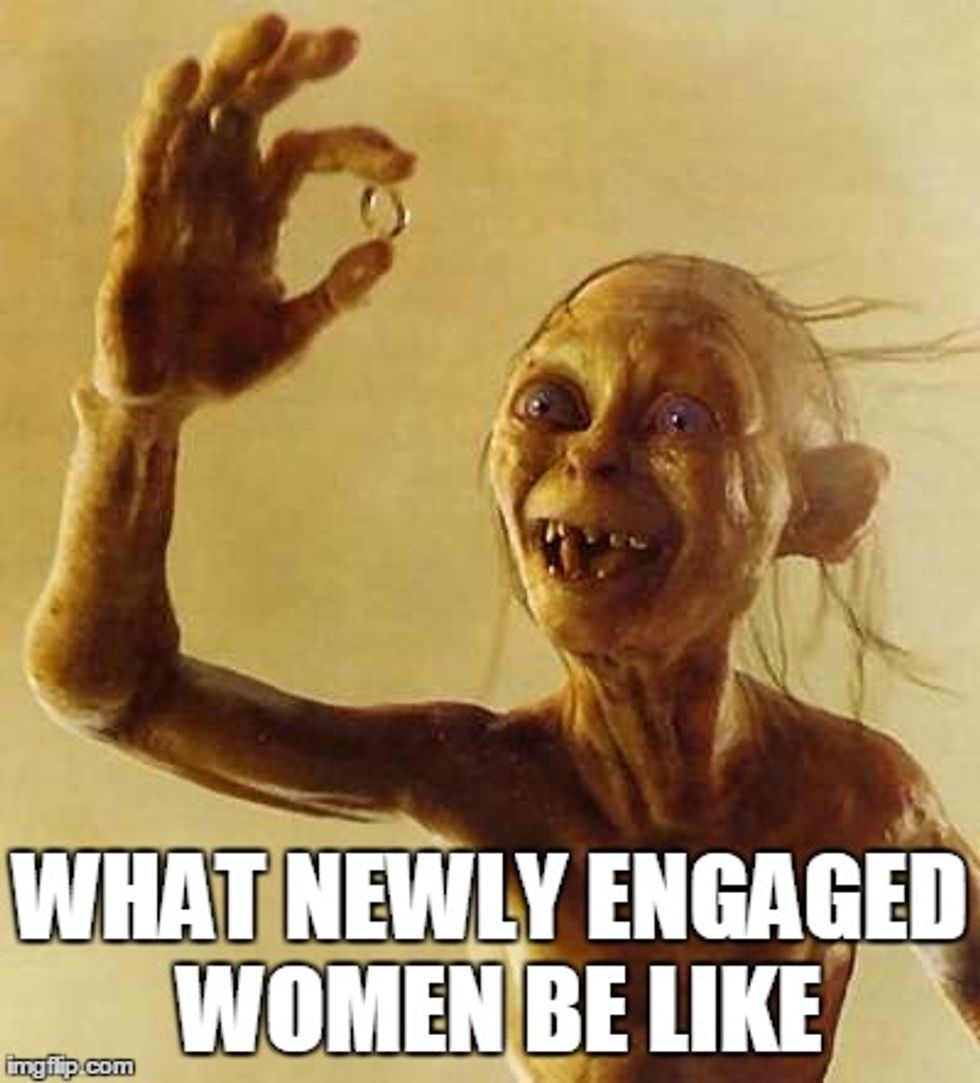 That question you hear over, and over and over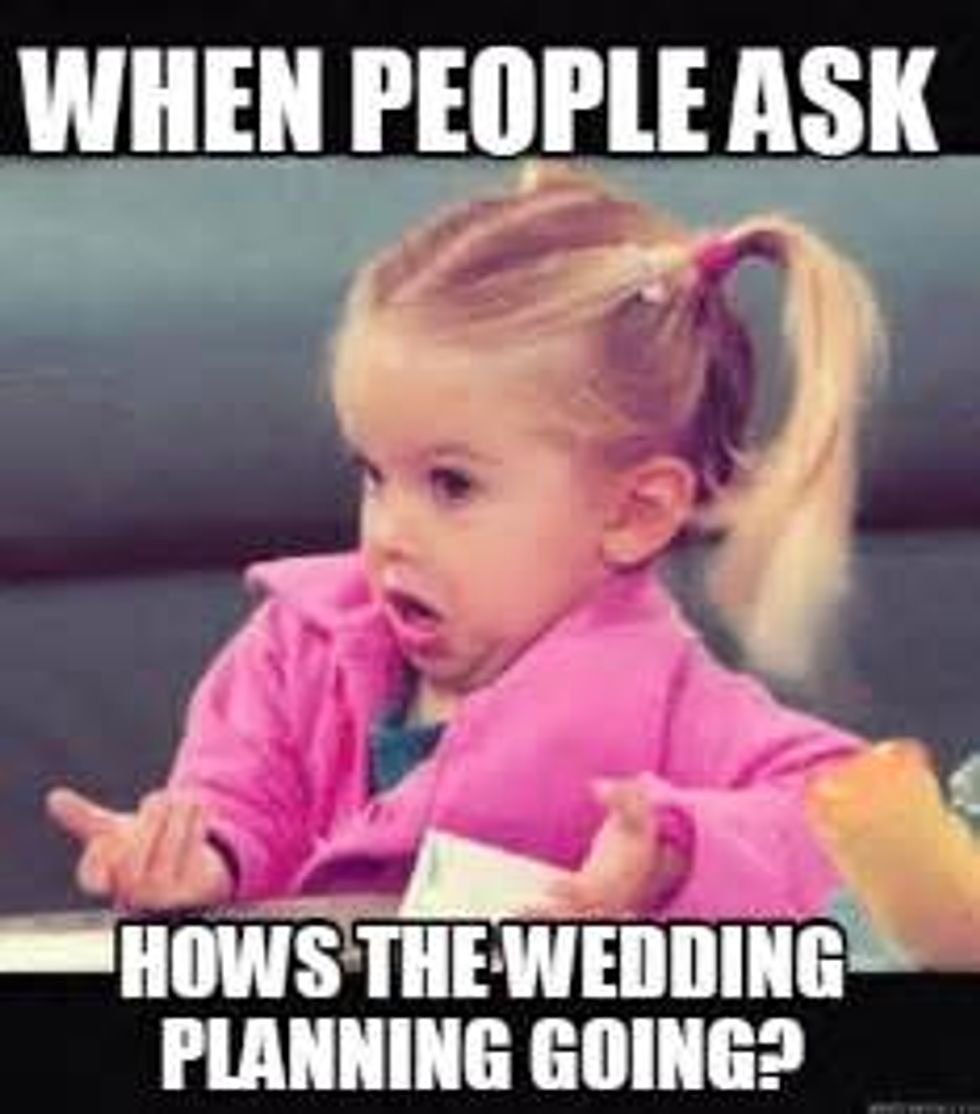 I just got engaged. I have an idea of certain things, and that's about it.
I HAVE NO IDEA. SEND HELP.
When You Keep Getting Asked About The Date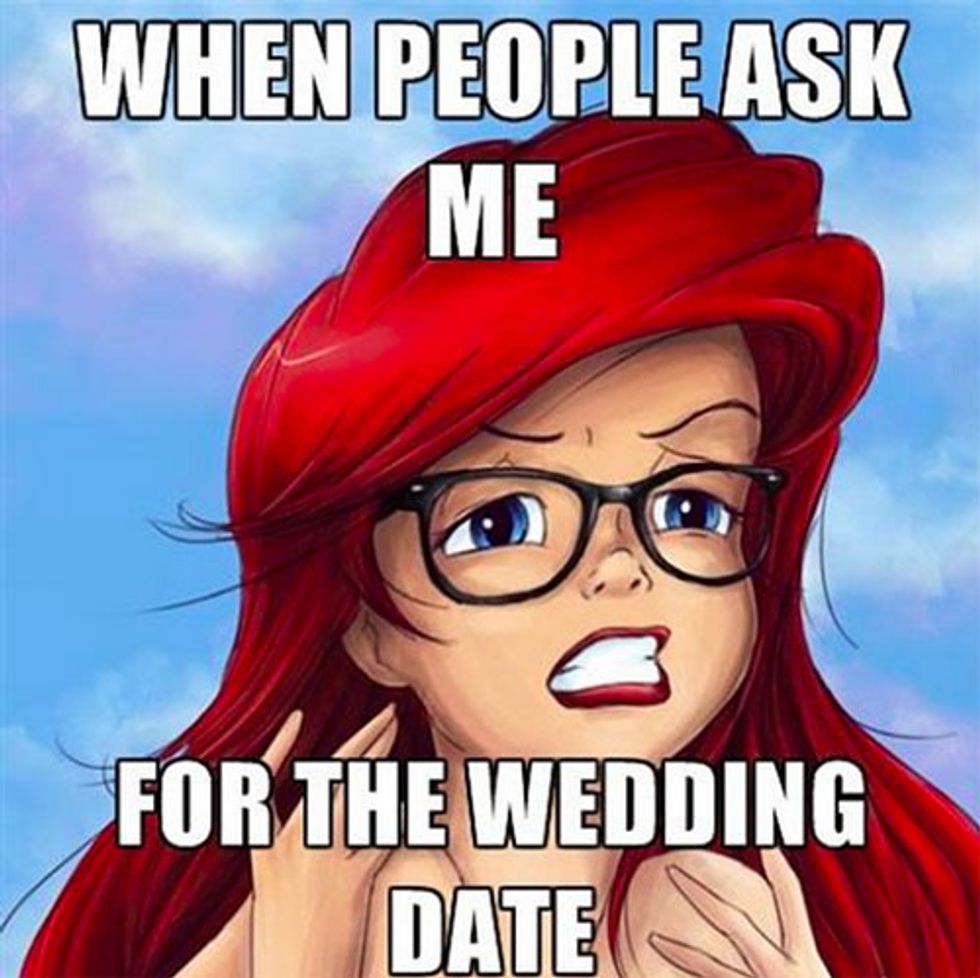 Listen, I'M NOT SURE YET, PLEASE GIVE ME TIME
When people constantly ask you if you're invited *ensue major eye roll*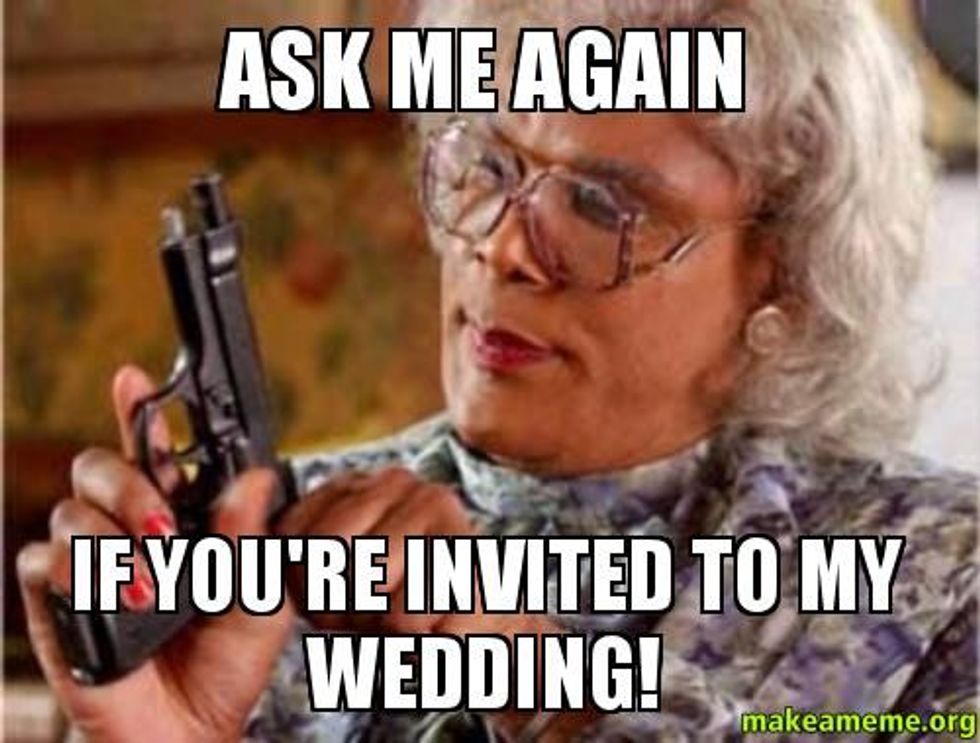 If you ask me one more time, you will never see the invite.
I STILL can't believe people have the audacity to wear white TO A WEDDING

Who told you, or told anyone it was okay to wear white at a wedding, if you aren't the bride???? This is common sense??? Please do not ever ask me???
When you finally send out invites, and people don't RSVP, but "plan on showing up"


WE TELL YOU TO RSVP FOR A REASON. I NEED IT IN WRITING, NOT A TEXT MESSAGE, BRENDA.
When you are just ready for this wedding planning to be done, but you are so far from it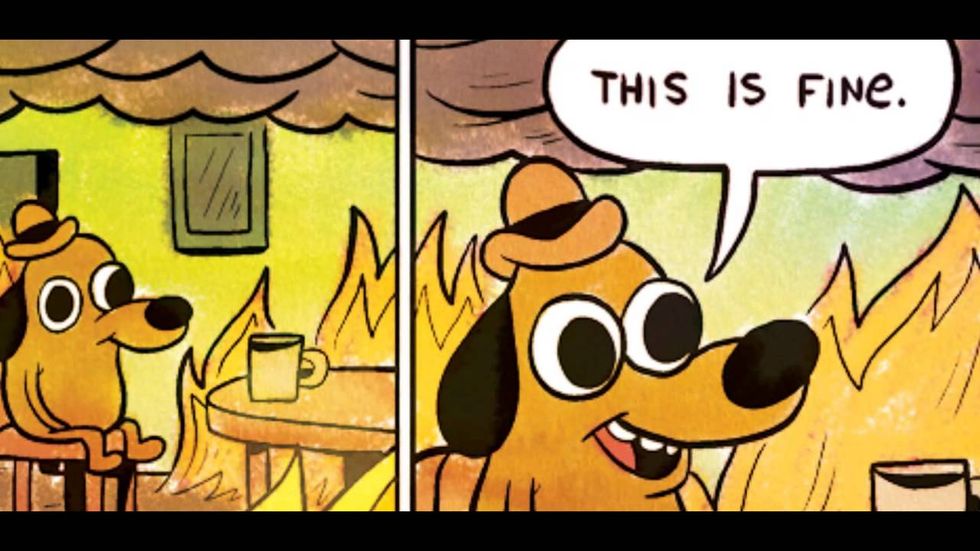 I now understand why people hire wedding planners. This is so much harder than I thought.
SOMEONE SEND HELP.