As we all know, a meme's sole purpose is to bring laughter and enjoyment to a rather dull reality. What's also cool about a vast majority of them is that they can represent a deeper meaning. You don't really think of it, but some of these twitter classics do represent (and could help you with) psychology and for the most part, human nature. Don't worry, I'm not going to ruin them for you by being boring, but just wanted to show you some neat facts:
Kermit (Freud's theory of Personality)
The latest meme to pop up on Twitter is Kermit the Frog. He's back again, but this time as "Evil Kermit". A scene from the film 2014 Muppets Most Wanted, in which our sweet little frog is talking with his evil doppelganger, Constantine. What does this have to do with Sigmund Frued? Well, Kermit represents our socially acceptable selves facing Constantine, who represents our somewhat selfish instincts. Let me elucidate this situation for you.
According to Freud, there's the Id, Ego, and Superego. The Ego operates on the reality principle, which causes an individual to be selfish as hell. The Superego focuses on the morality principle, something that causes a person to be selfless and reminding us to be good. Because of them both are complete opposites, the ego and superego are often at odds. Think of those cartoons in which there's an angel and a devil standing on a character's shoulder.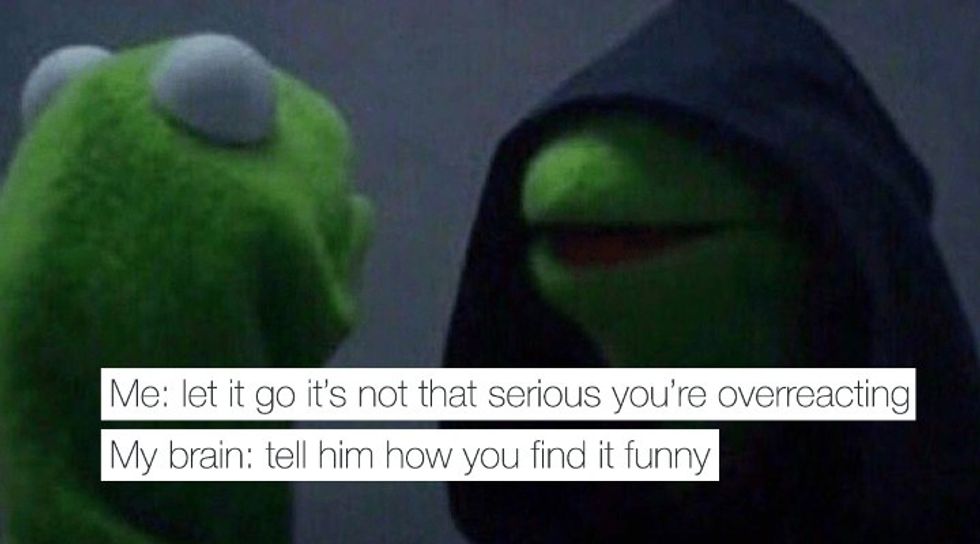 #ThanksgivingWithBlackFamilies (Cultural Psychology)

So as well all know, Thanksgiving is always a blast. You have the occasional delicious food, Thanksgiving football, and the numerous family members who you can't really remember. Black Twitter took it another step further and celebrated the day of giving thanks by putting in a hashtag that represents what it's like to celebrate turkey day in an African-American household.
This is what I like to call an example of cultural psychology, meaning that people are shaped by their culture and said culture is also shaped by them. When it comes to families, the African-American community has always stressed its importance for centuries. With families, older generations will be able to pass on traditions and stories to the youth. You get to see your aunts and uncles, distant relatives, and new members of the family all in one sitting. Grandma's cooking, hanging out with the cousins, and the clapbacks are all a result of cultural psychology for black people. Also, it is pretty eerie on how every black person can relate to this hashtag yet a lot of them haven't met up with each other.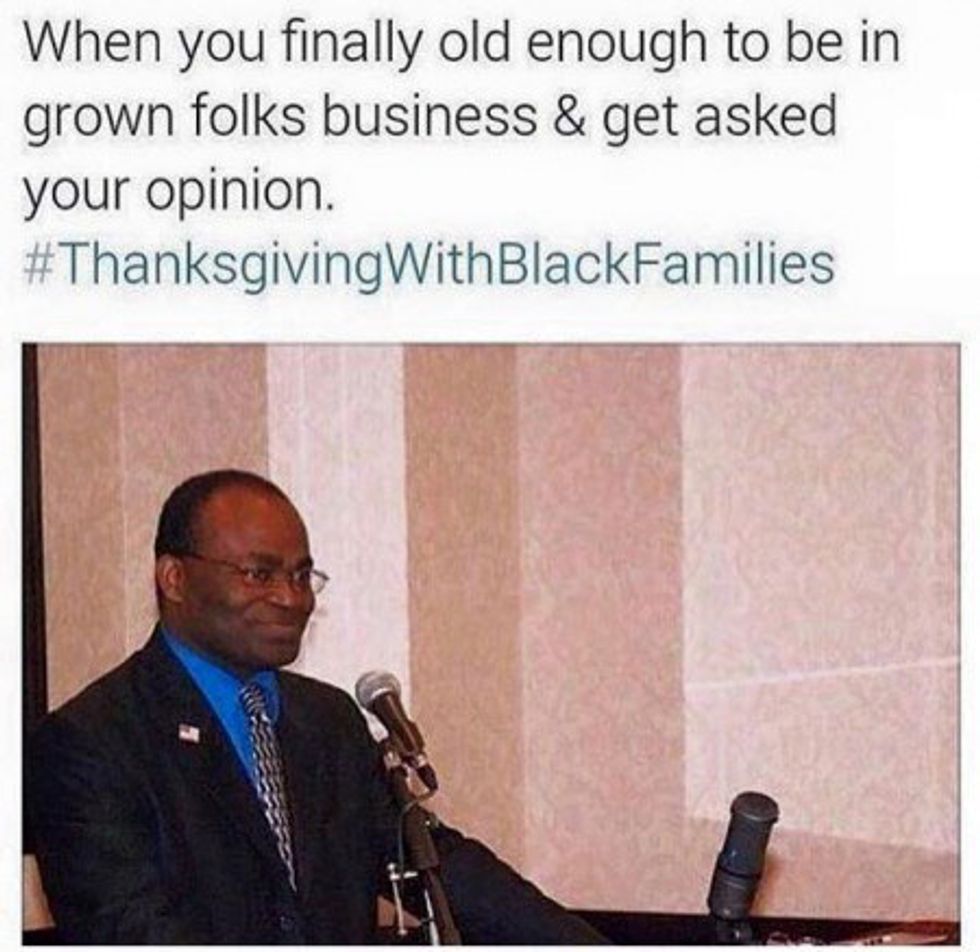 Spongegar/Mr.Krabs (Fight-or-Flight)
Two iconic memes, yet so little time. So basically Spongegar and Mr.Krabs are from two totally different episodes in the series, but what they both have in common is how they freak out when something is going down. This reminds me of the good old fight-or-flight response, also known as acute stress response. It's a reaction that occurs when something terrifying is happening, whether it is physically or mentally. Your body releases hormones that prepare you to stay and deal with the threat or run away. Spongegar and Mr.Krabs blurred background image and facial expressions tell it all.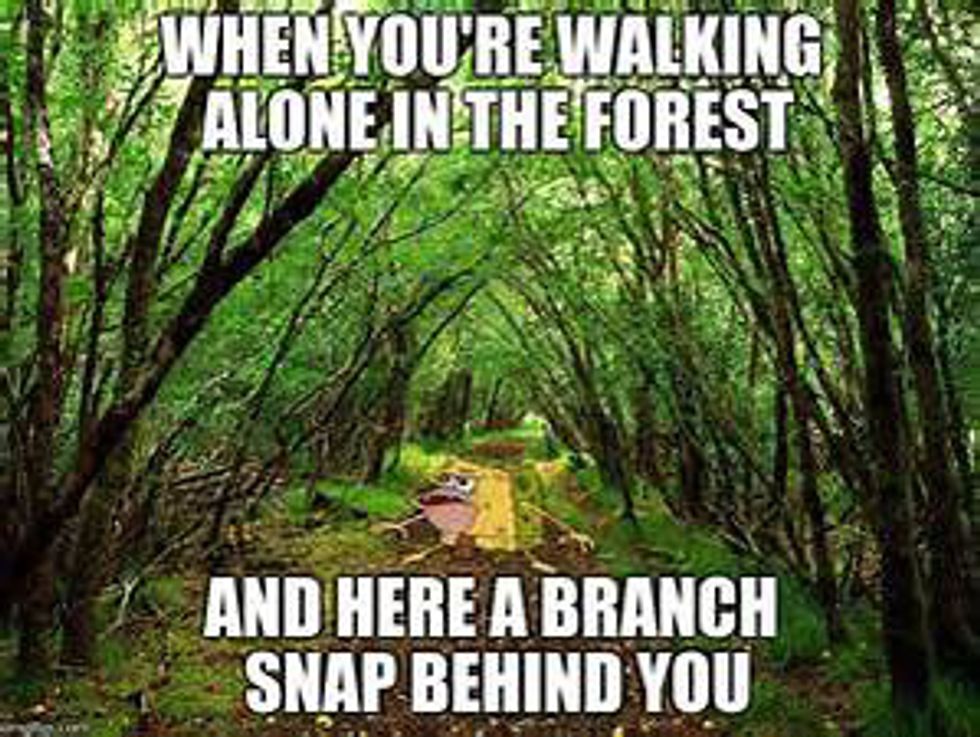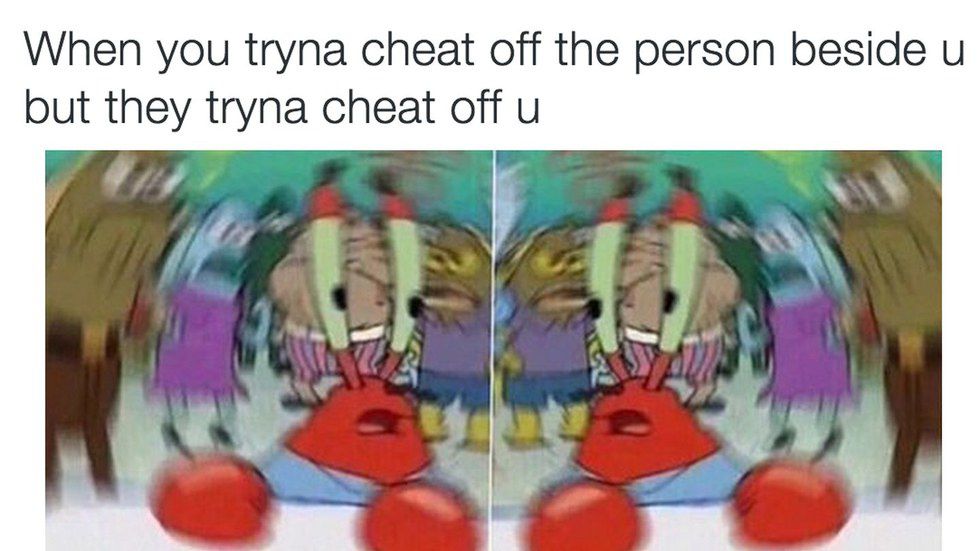 Arthur (Aggression)
Its human nature that we get pissed off at times. You'd be weird of you weren't angry at something once in your life. So that's why everyone can relate to Arthur when he clenches his fist. This meme represents our irritability with many things in life, like stubbing your toe or having your significant other eat your food.