When I first got Parker, I was a young journalist working in Ithaca, New York. I got him as an 8-week year old puppy and we lived alone for two years.

Once I got a job in NYC, Parker moved to South Jersey to live with my retired parents — and an acre of wooded land. So now, Parker is living his best retirement life.
He's some more information about Parker.
About Parker:
Age: He will be 6 as of April 22, 2020
Weight: 75 pounds
Where he was born: Maryland
Current Location: South Jersey
Nicknames: Park, Parkey, Peter Barker, Big Head
Best Friend: Michael, who is also his Dad
5 Random Facts About Parker:
Loves to chase deer, but is unsure what he would do if he actually caught one.
Giving kisses is his preferred love language.
Hates all forms of light while trying to sleep. Will not hesitate to put head underneath a pillow or blanket.
Has never been officially timed but likes to say he can run up to 35 miles per hour.
Loves to cuddle, ideally right up against your butt.
The Best Picture Of Parker Ever Taken Is: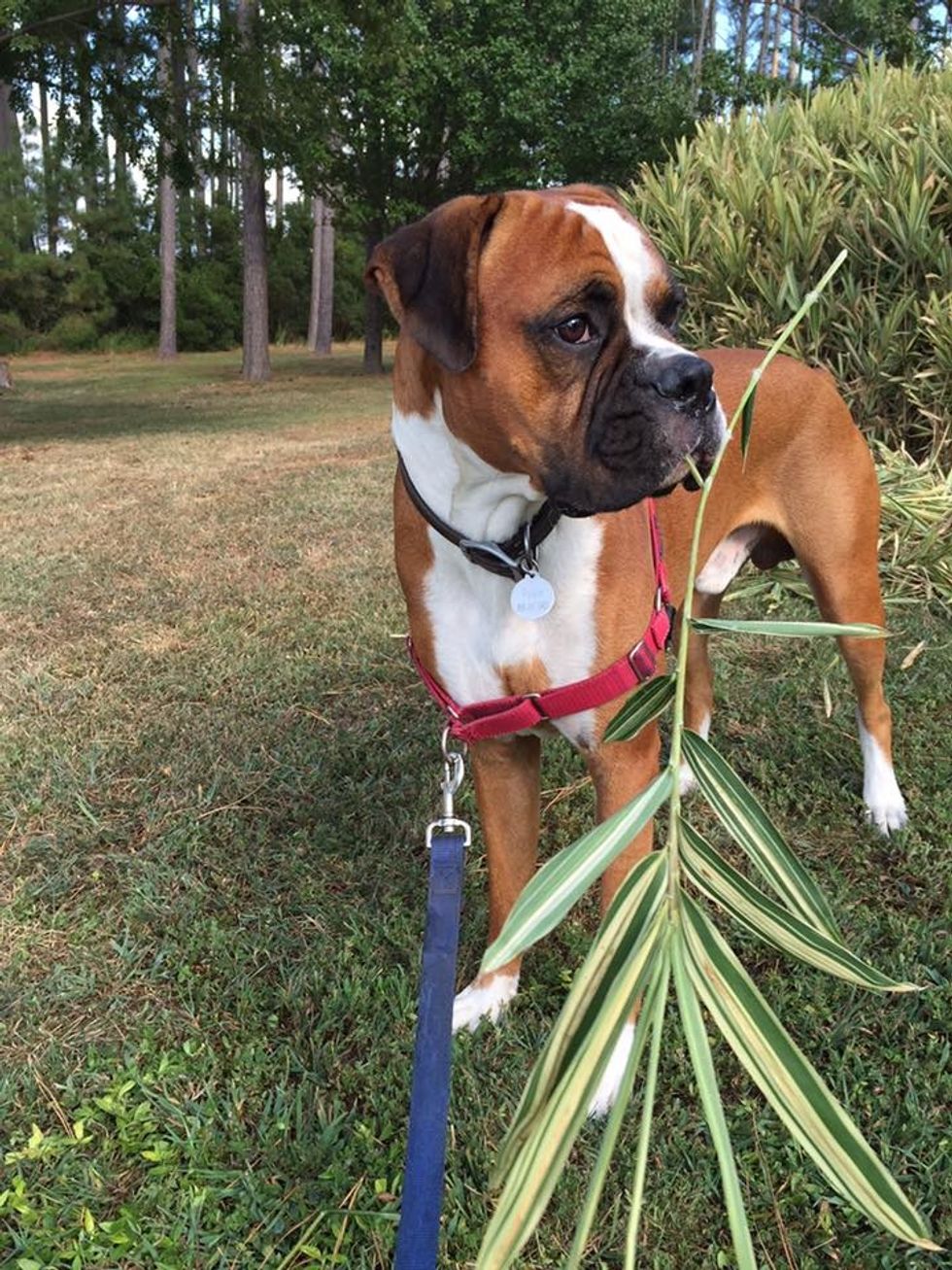 Want to follow Parker's Instagram?

Instagram: We are sorry, but Parker doesn't have an Instagram because his Dad sucks.
Want to create a funny pet profile for your pet or someone you know?