I first found Lola as a baby on our doorstep. My family and I took her in as our own and raised her. She had babies and now we take care of one of them as well. Lola is truly a sweetheart but a fierce hunter. She always has a dead present for us at the door. :)
About Lola:
Age: Lola is now three years old!
Weight: She is a big baby. I am unsure of her weight but she is a decent size. She loves her cat food!
Where they were born: I am unsure where she was born, but I first met her on my doorstep.
Current location: Lola is probably hunting in the back yard or chilling in her cat condo in the house.
Nicknames: All I call her is Lola because that's short enough.
Best friend: Me!
Favorite toy: Dead animals and flying bugs - she doesn't play with toys.
5 Random Facts About Lola:
1. Lola is fixed so she can't have any more babies.
2. Her favorite thing to bring us is dead birds.
3. Her favorite spot to hang out is under the rose bushes in our garden.
4. She loves her tummy rubbed!
5. She is a very loud purr-er.
The Best Picture Of Lola Ever Taken: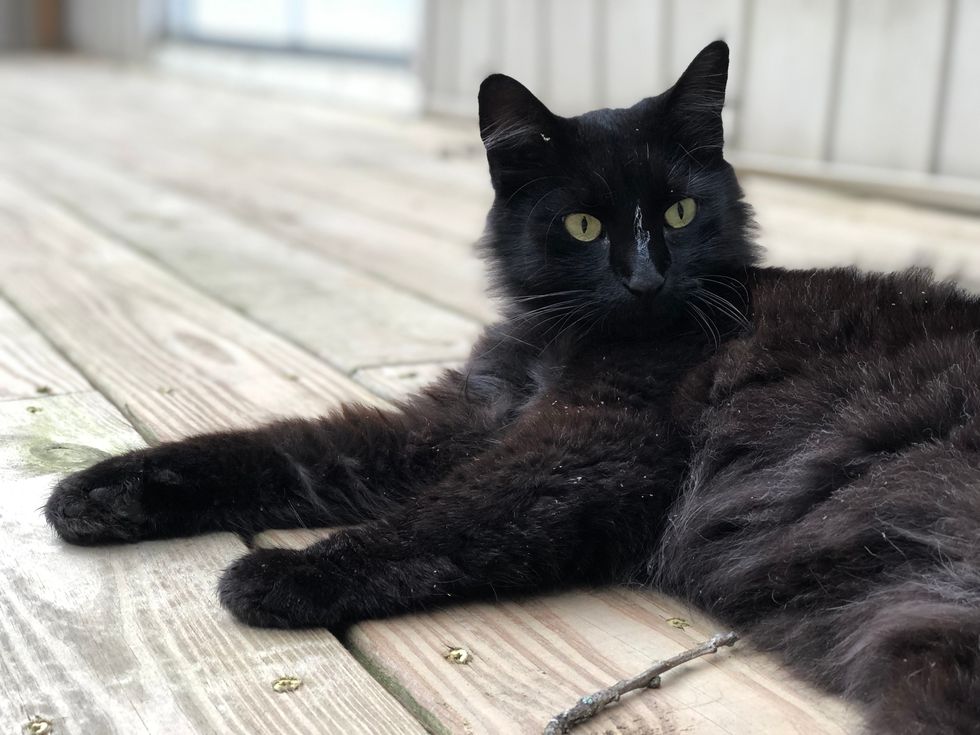 personal photo