If you've been alive at any point these past 18 years, you've seen or heard of the show, "Law and Order Special Victims Unit." The protagonist, Olivia Benson, has won all of America's hearts by being a strong, independent and selfless woman.
Throughout the 18 seasons, we have seen many characters come and go, but Olivia Benson has always stayed. We've seen her grow from a detective to Sergeant to Lieutenant. We've seen her transform into a loving mother. We've seen her struggles with her work life and her personal life, and we've felt all of her pain. We've experienced 18 years of watching someone who goes out of their way to put away the bad guys and protect the victims.
Olivia Benson is America's hero, but what many people don't recognize is how great the actress, Mariska Hargitay, is as well. Outside of her role, Mariska does just as much work as Olivia. Here are just a few reasons why Mariska Hargitay is just as amazing as her TV role Olivia Benson.
1. She's a part of Taylor Swift's clique.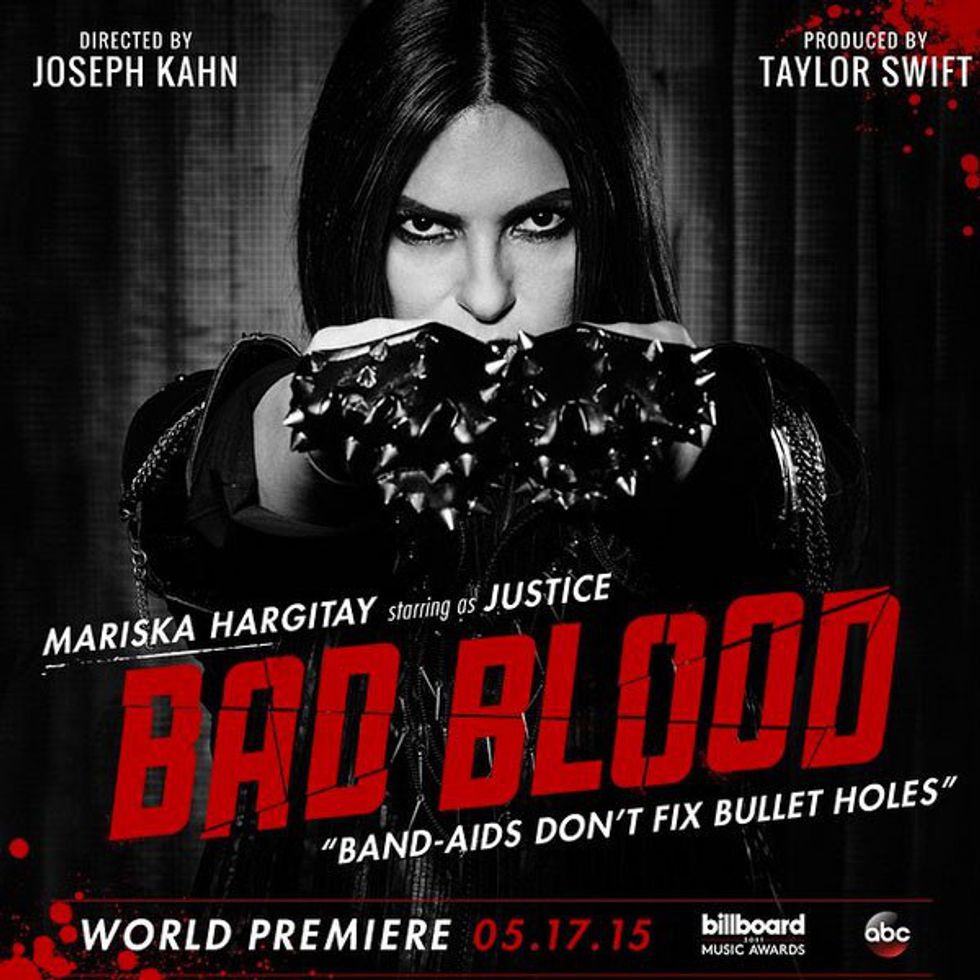 We all know that if you are a part of this group, you are the absolute coolest. Taylor loves Mariska and "Law and Order Special Victims Unit" so much that she named her cat Olivia Benson. Remember seeing Mariska in the Bad Blood music video?
2. Her real life friendship with Chris Meloni aka Elliot Stabler!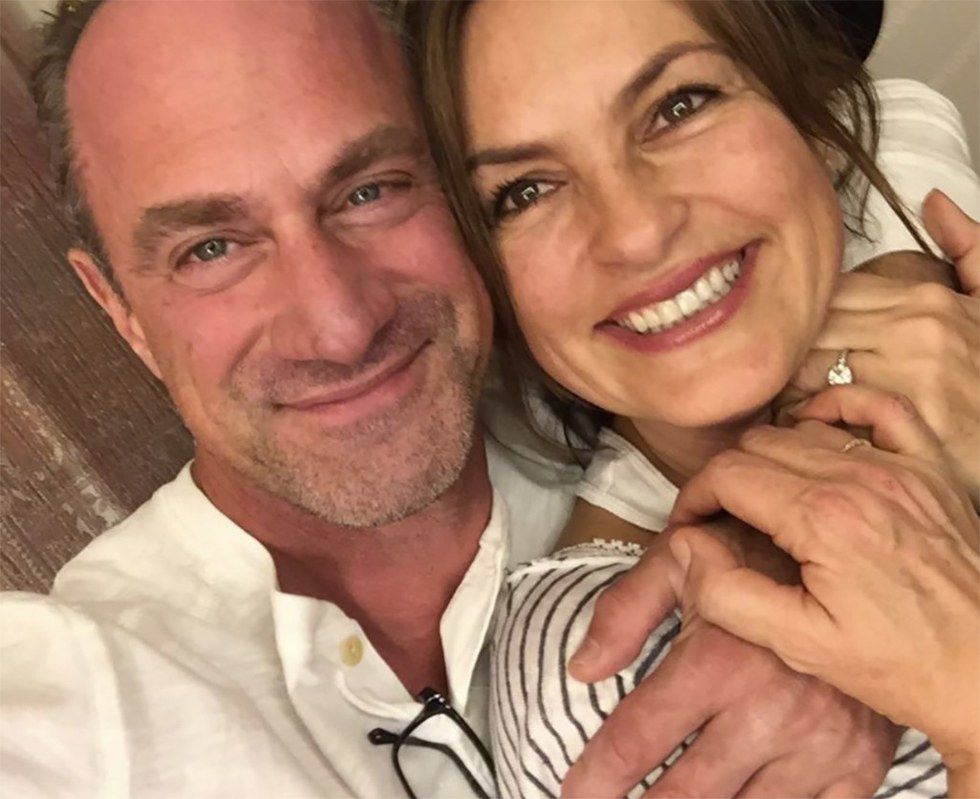 They were partners on screen, and they are best friends in real life. Their chemistry on screen was undeniable and even though Stabler is no longer on the show (and we are all still heartbroken about it), nothing makes us fans happier than to see their friendship exist in real life.
3. She's the founder and president of the Joyful Heart Foundation.

The Joyful Heart Foundation provides aid to victims of child abuse, sexual assault, and domestic assault. She started this foundation after receiving so many fan letters from victims telling their assault and abuse stories. She knew her TV persona had touched the lives of many real life victims, so she decided she needed to do more. Since 2004, this organization has raised over $30 million dollars to help abuse and assault victims!

For more information, go to http://www.joyfulheartfoundation.org.
4. She's an active spokeswoman for the campaign, No More.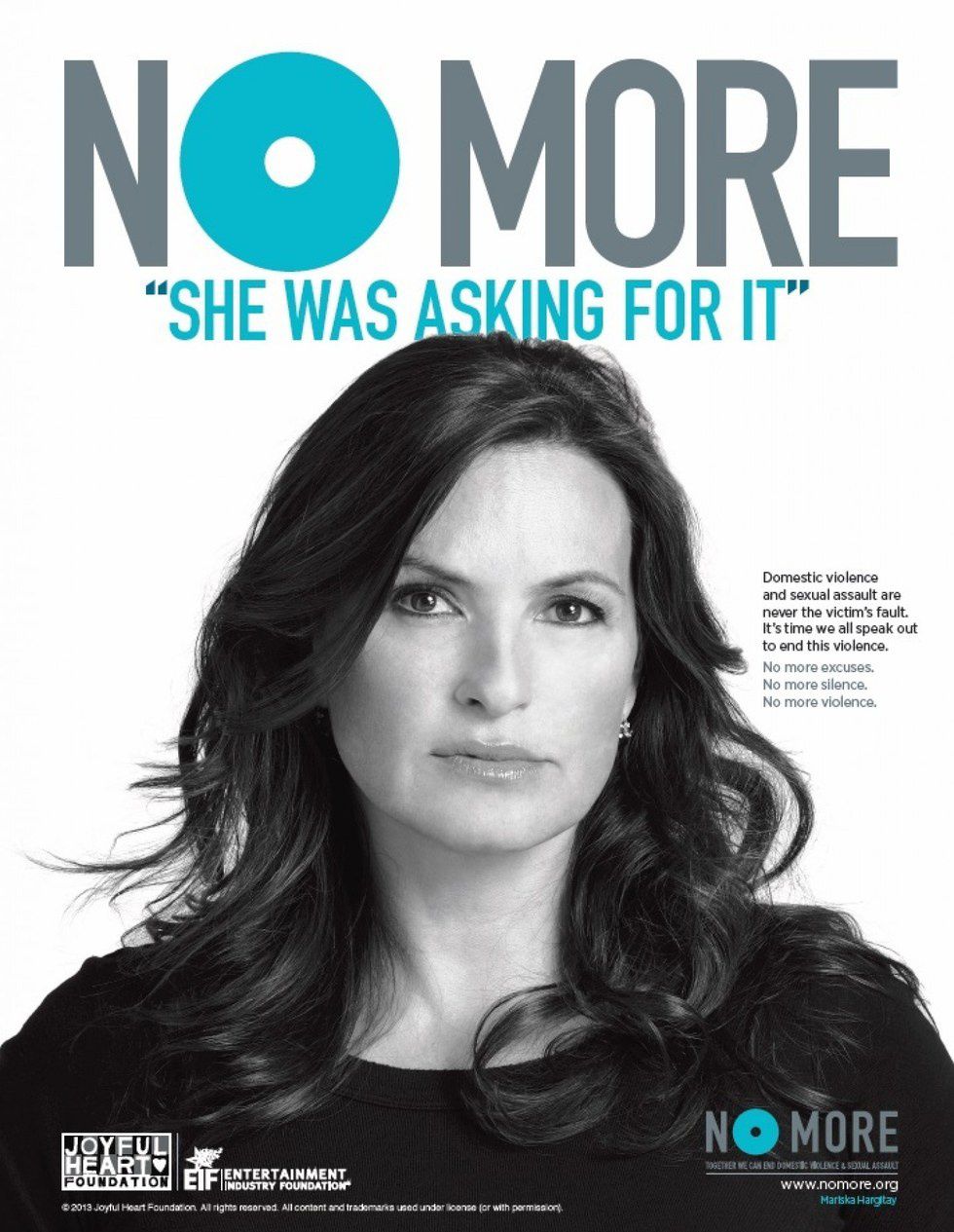 No More is a campaign that is trying to change our society's normalization of sexual assault and domestic assault and raises public awareness to fight these issues. Many celebrities are a part of this campaign, including many NFL and NBA athletes. If you're in college, many campuses are involved with No More as well!
For more information, go to http://www.nomore.org.
5. She is the HASHTAG QUEEN.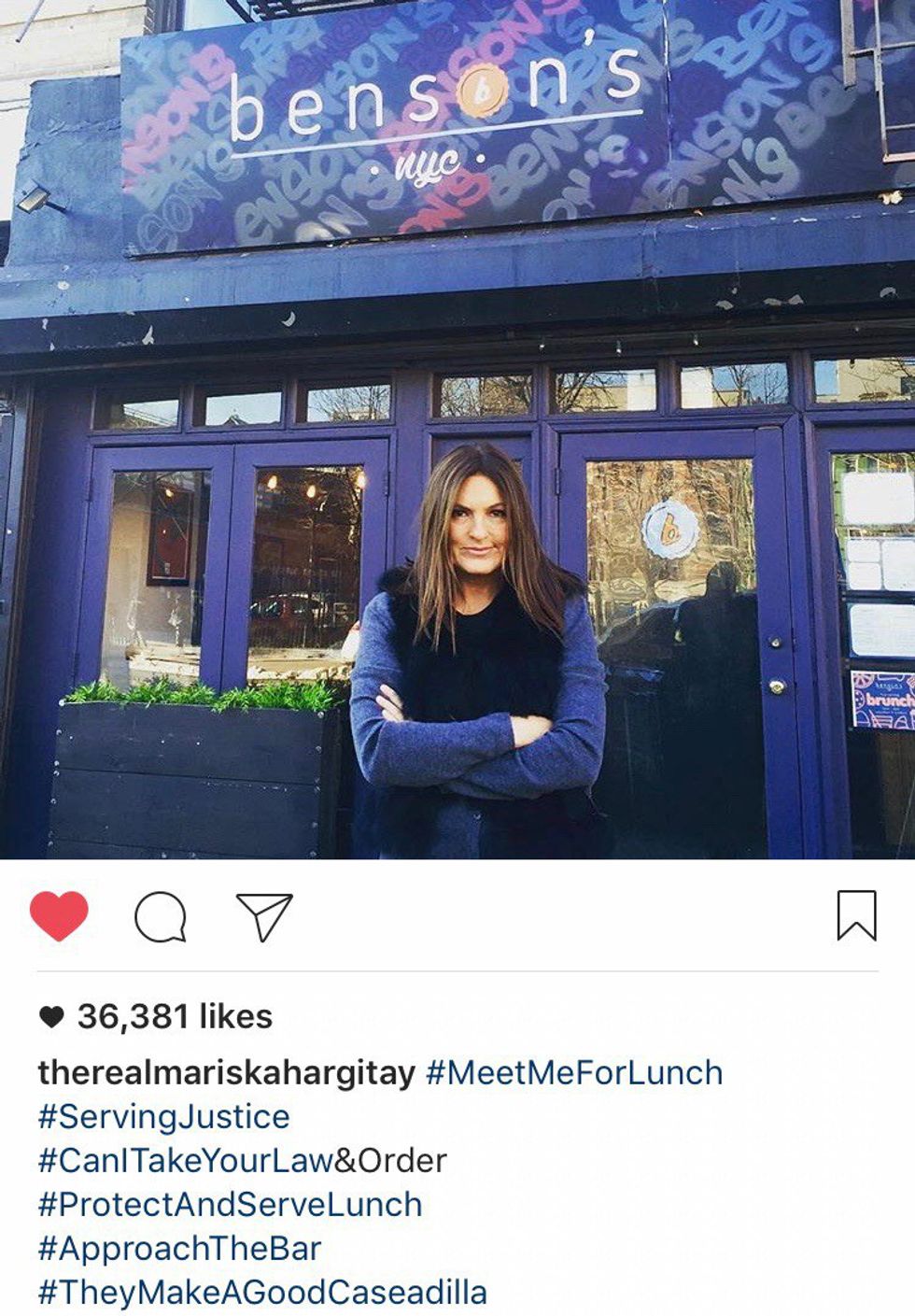 How creative, talented and hilarious is this 53 year old woman? #TheyMakeAGoodCaseadilla should be trending.
6. She's producing a documentary called "Shelved" about rape kit backlog.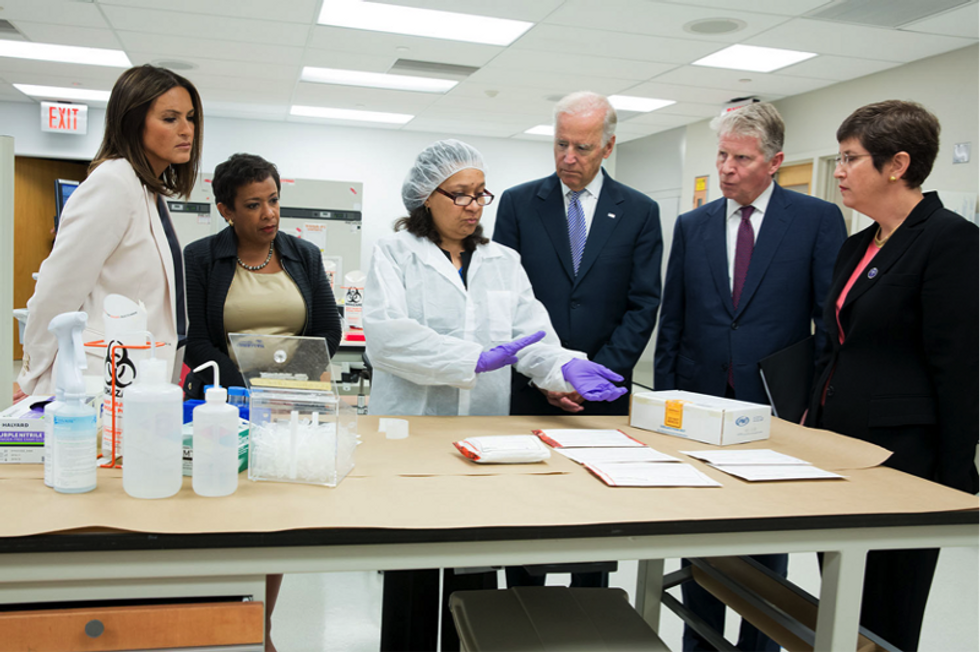 The documentary is to spread awareness about the thousands of untested rape kits in the United States. The film is focused on Detroit, Michigan, where there are over 11,000 untested rape kits alone.
7. She's partnered with former Vice President Joe Biden.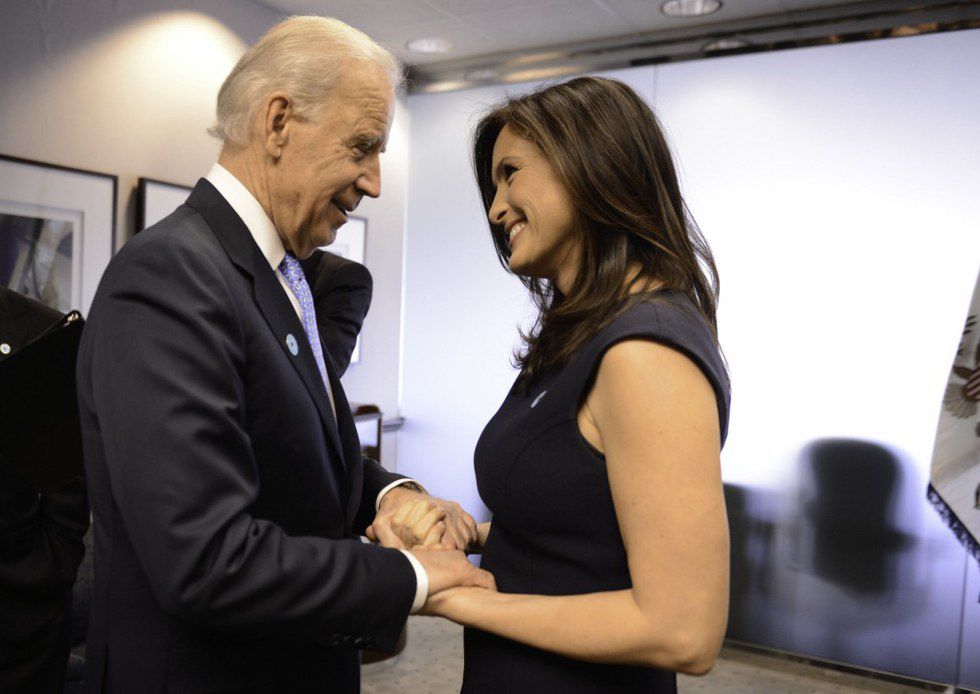 They've partnered together to fight many issues but specifically domestic abuse issues and rape kit backlog issues in the United States. Mariska even got Joe Biden to be a special guest on SVU. Their relationship does not compare to Joe's and Barack's, but they are still friendship goals.
Overall, she's a role model on and off the screen. Thank you for all you do, Mariska Hargitay/Lieutenant Benson!