Co-written by Crystal Dai, Grace Maneein, Kashvi Mundra, Shreya Ravichandran and Margaret Xiao
---
Summer break is notorious for its pleasuring entrance after nine months of brutal studies and late-night cramming sessions, and it's only fair to every student who survives each school year to enjoy summer to the fullest. So to commemorate the beginning of summer break for people trying to find the perfect location to relax, Canada is the best destination to go right now to find all sorts of random places to make memories. And here are just 21 of the infinite ways you can do so.
---
1. Enjoy some maple crap. No, seriously.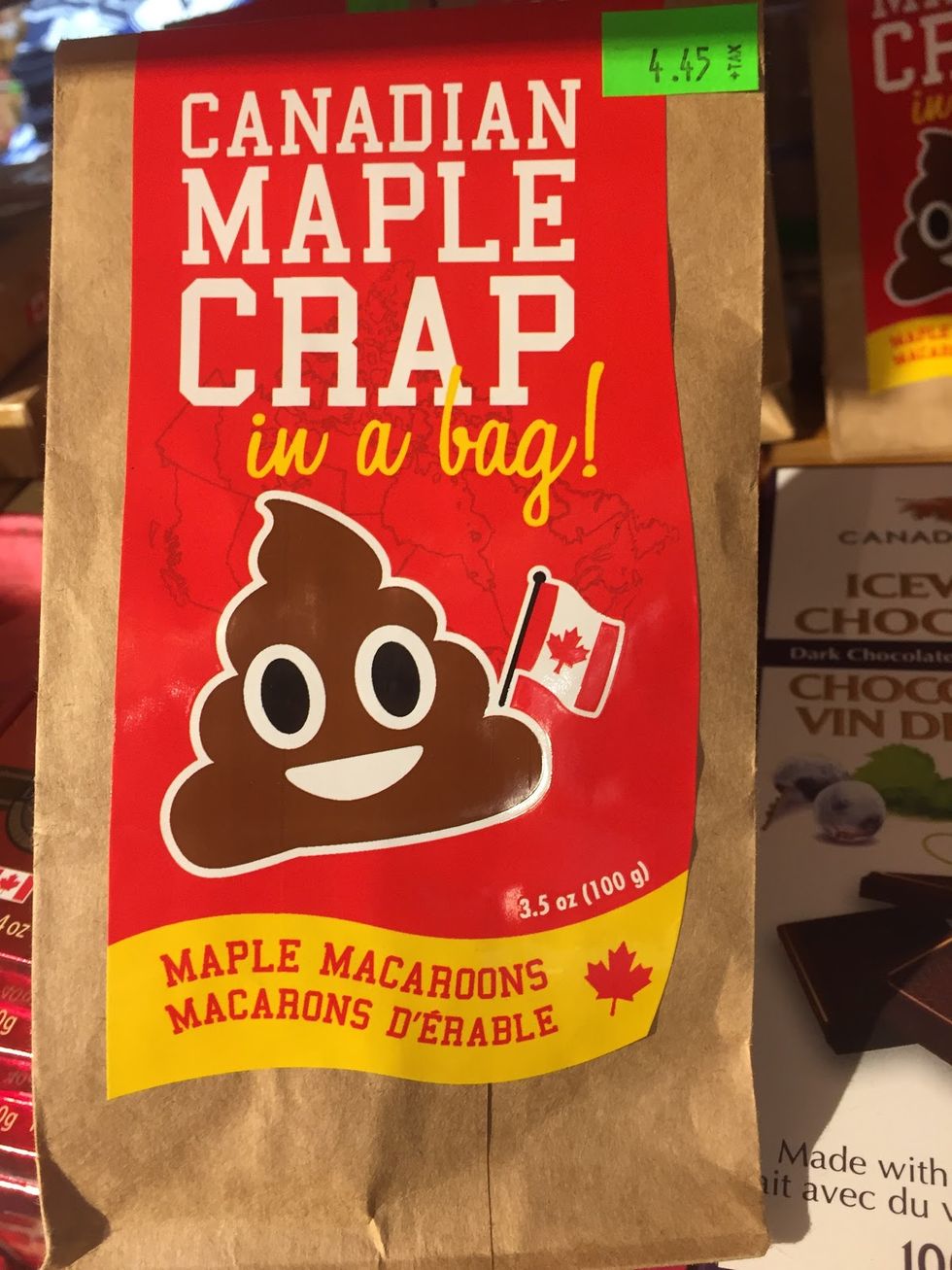 The food's really good stuff, with mouth-watering maple flavoring! Don't worry, it's not actually crap. It's just maple-flavored macaroons with a very interesting name.
2. Gaze at Niagara Falls.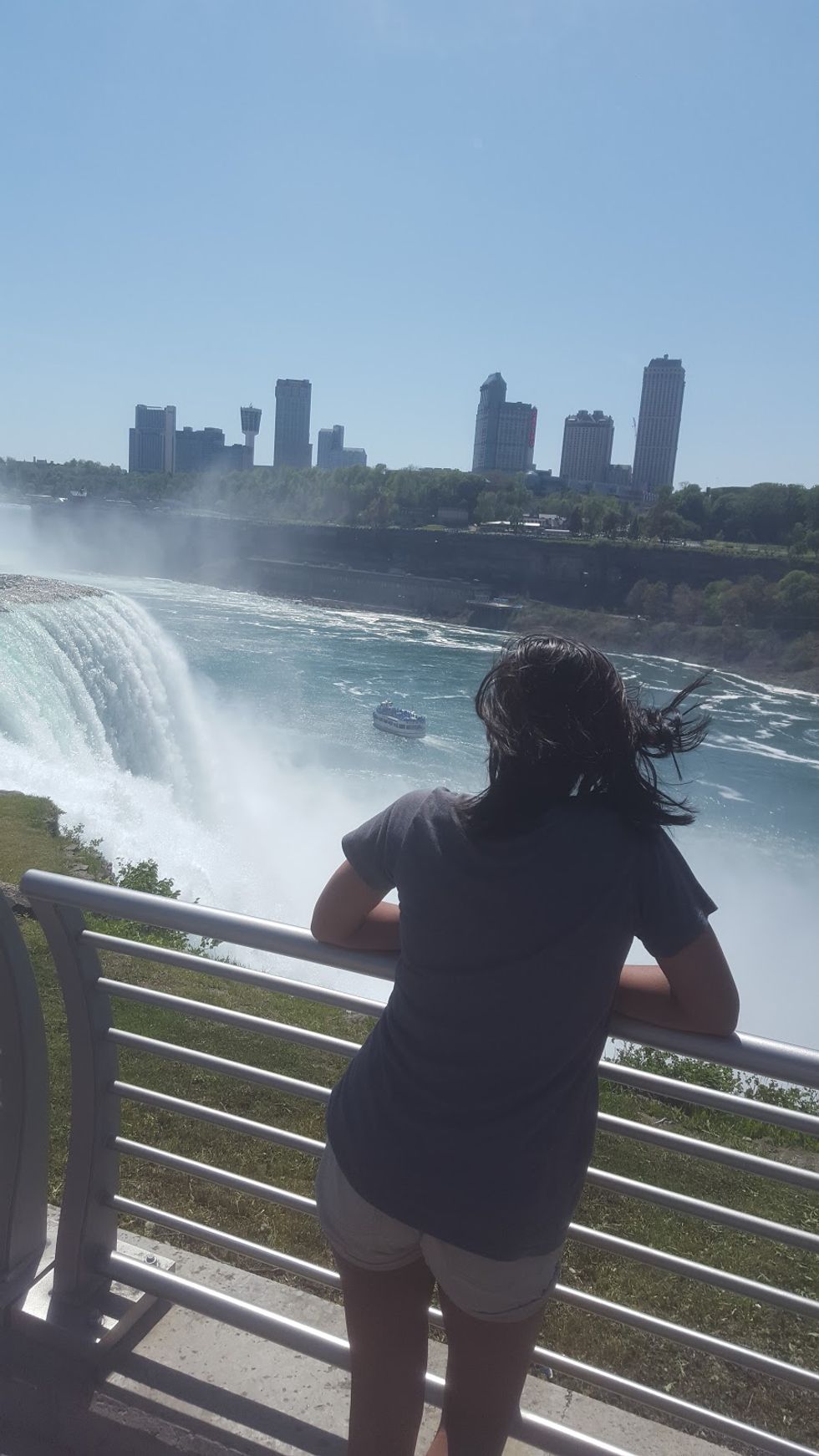 The majestic waterfall will surely captivate you, with tons of water tumbling over the falls every second. The falls empties Lake Erie into Lake Ontario, and this natural structure has been marveled at for thousands of years.
3. Watch the Niagara Falls fireworks show.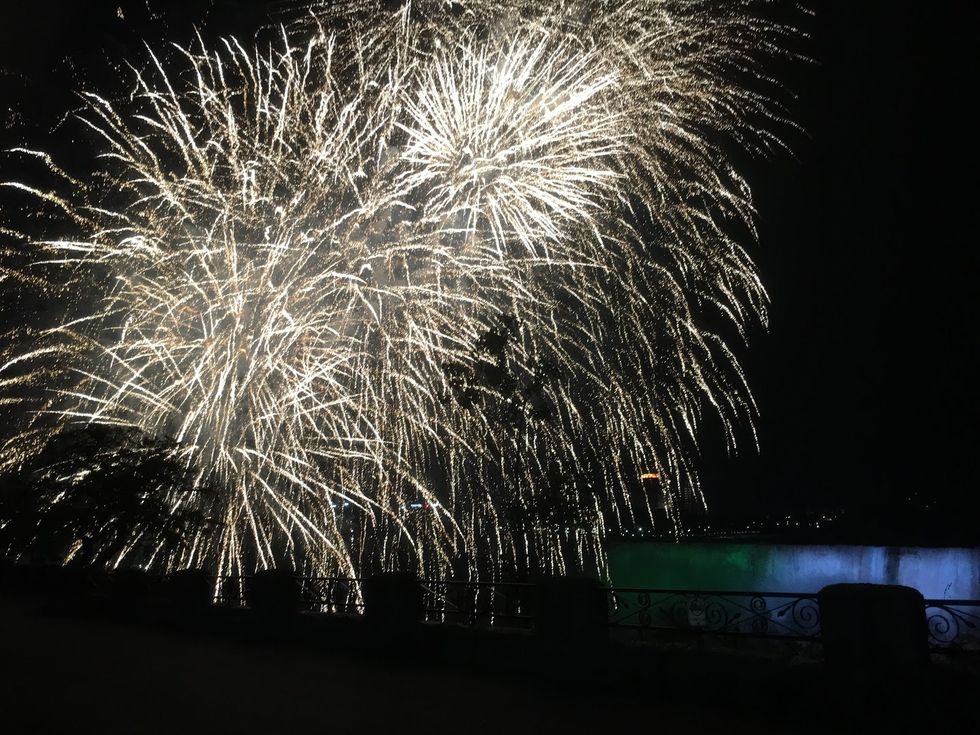 These colorful bursts of fire happen every night over Niagara Falls, visible from the New York side as well as the Ontario side. Coupled with light effects on the falls itself, this night show is not one to miss. It's the perfect combination of nature and light.
4. Walk the long streets of Montreal.

The streets have many wonders, from picturesque views of mountainsides to the best food you've ever tasted. The French City has tons of history behind it. Don't forget a souvenir to remember your visit by!
5. Pay a visit to Montreal Botanical Garden.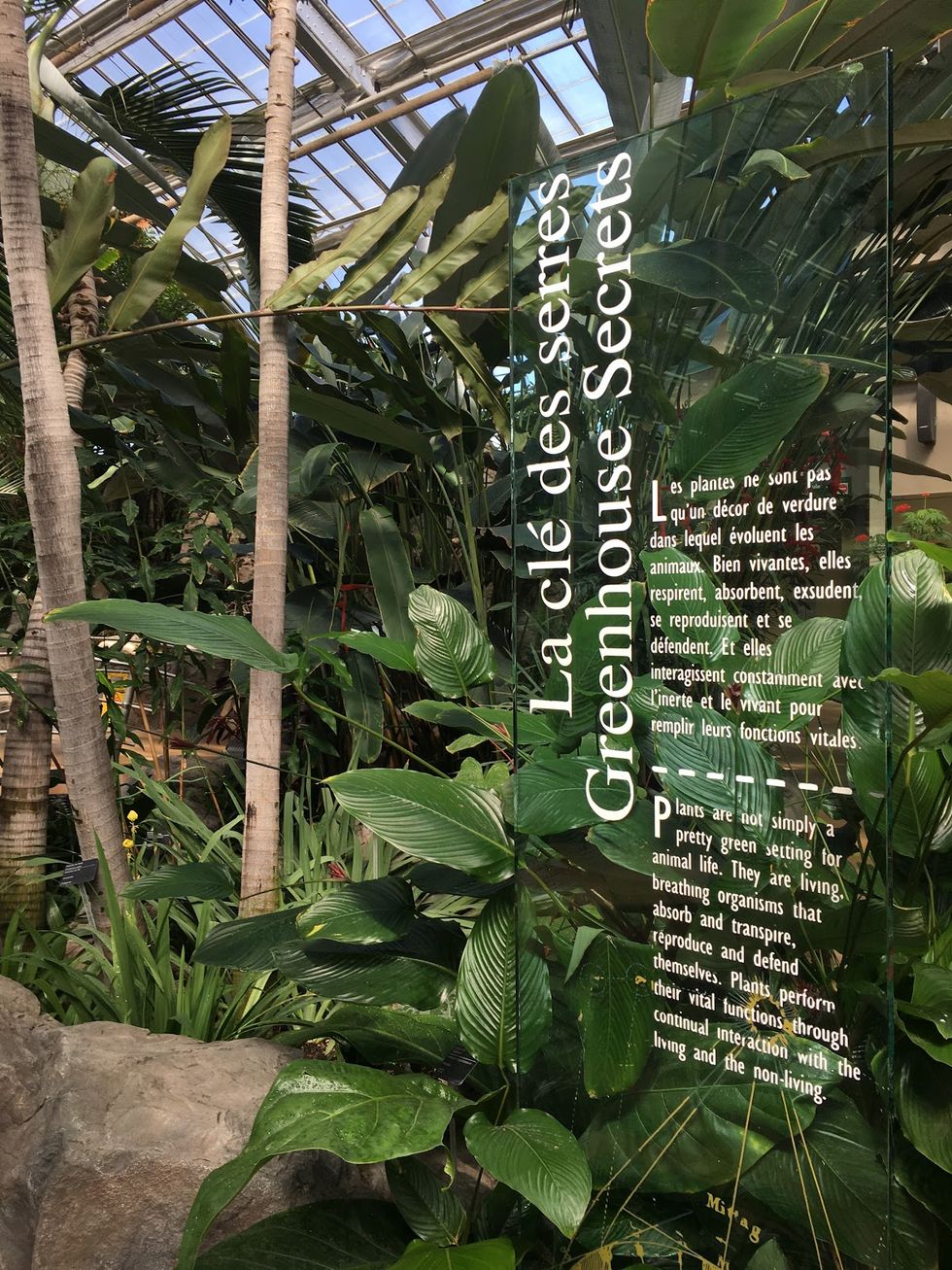 If you're a plant enthusiast, then you're in luck! The Montreal Botanical Garden contains acres of green plant life. Spending a morning or afternoon with Mother Nature is one of the most relaxing things you can do on your trip! Plus, you can find yourself surrounded by perfect photo opportunities.
6. Take a picture with a moose.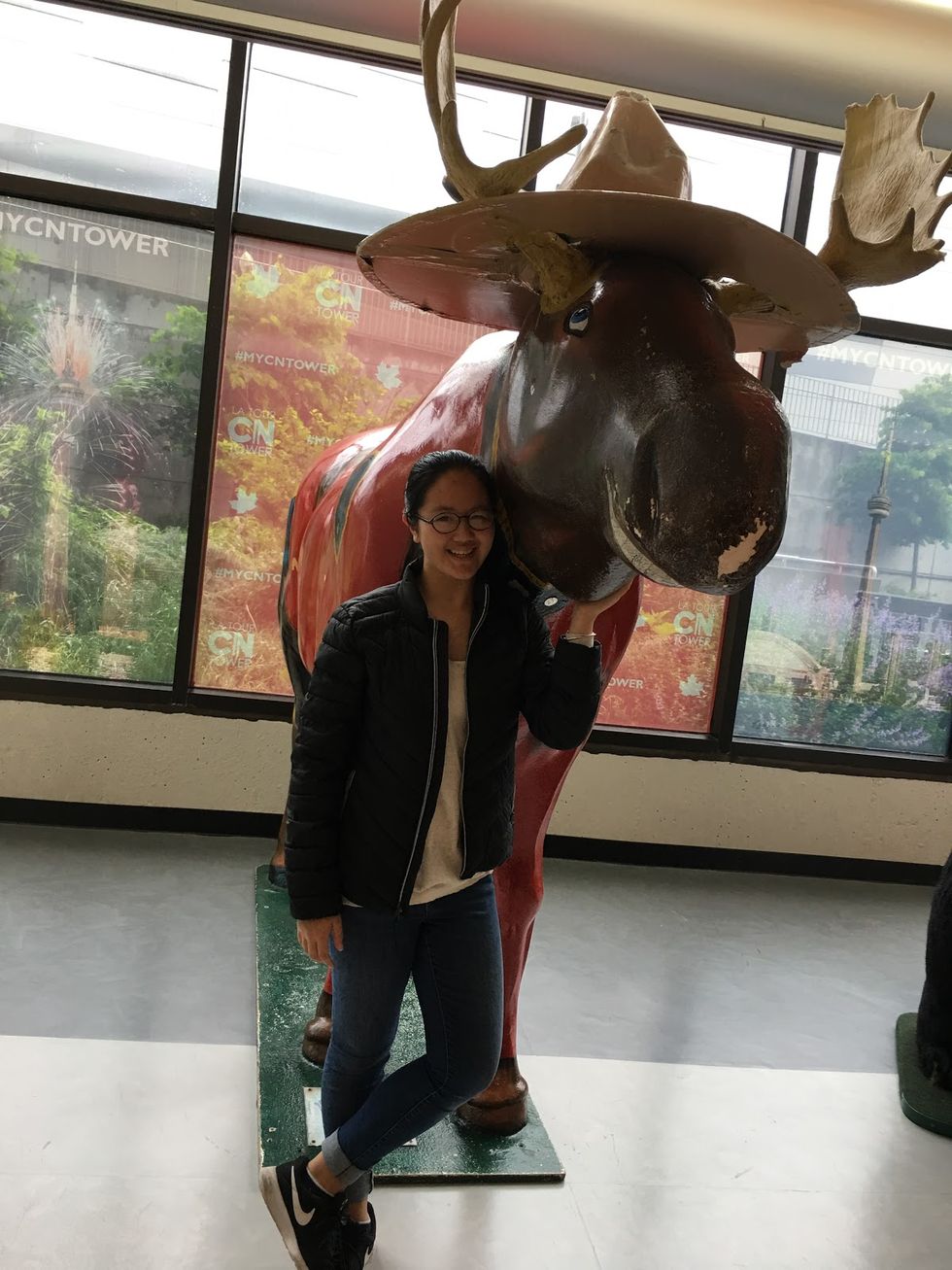 Self explanatory because who doesn't love a moose? You can find statues of them... or even get to see a few in real life. Just be careful if you come across a real-life moose.
7. Play on the beaches of Montreal Clock Tower.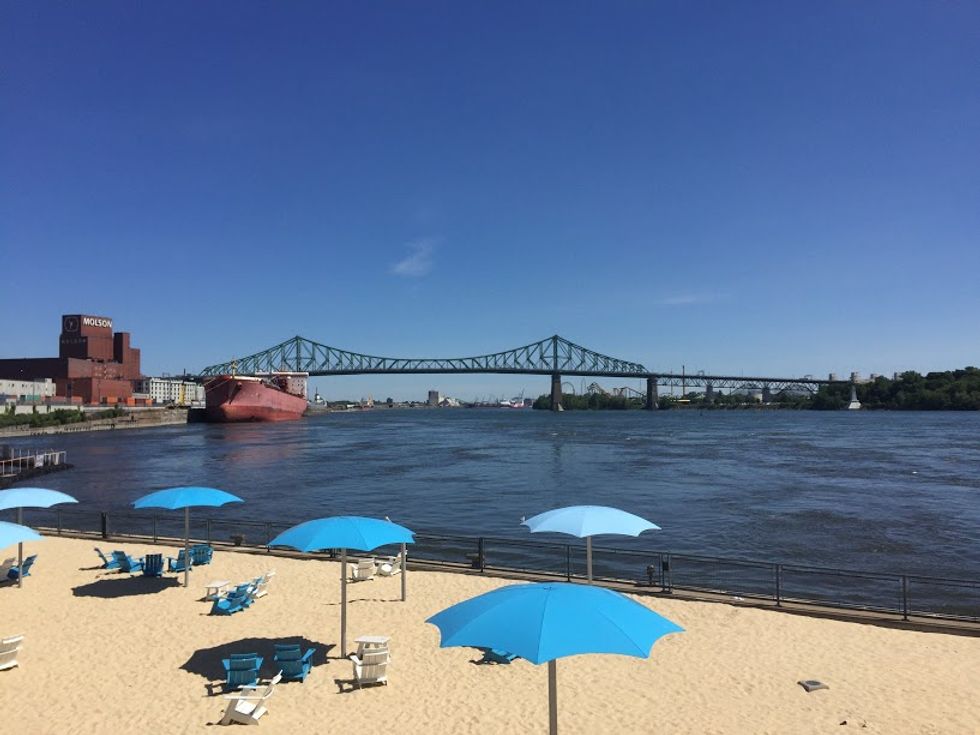 Here's to visiting a place that's free! The Montreal Clock Tower provides an elegant view, only if you're willing to climb up its 192 steps, of course. Nevertheless, the small bit of energy to walk up the stairs is definitely worth the breathtaking view and memories you can make here.
8. Explore the beautiful streets of Quebec City.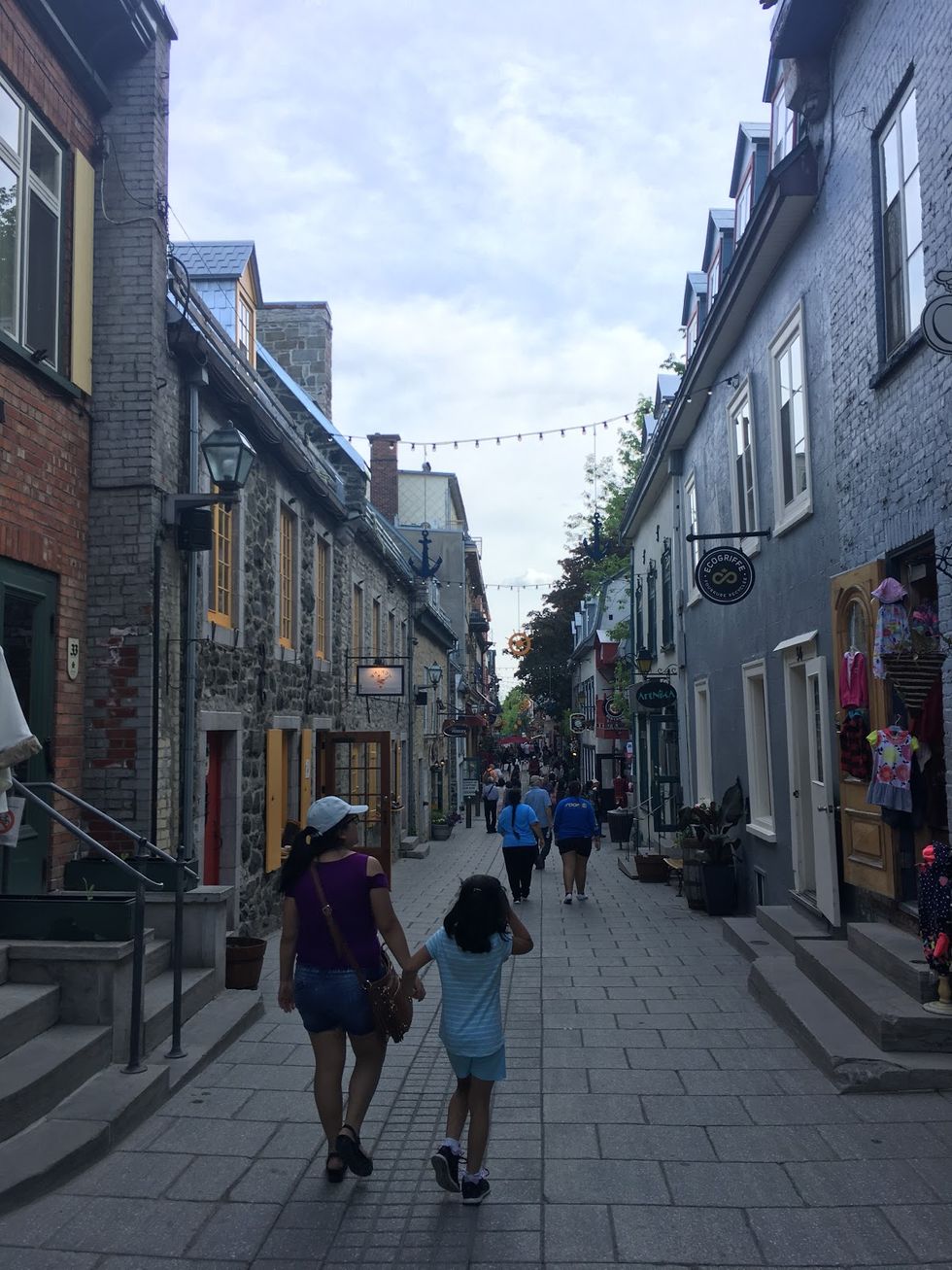 The word "beautiful" says it all — the narrow cobblestone streets are completely pedestrian-friendly and are perfect for pictures! Your Instagram followers will be thanking you for posting about this photogenic location, and your feed will look stunning.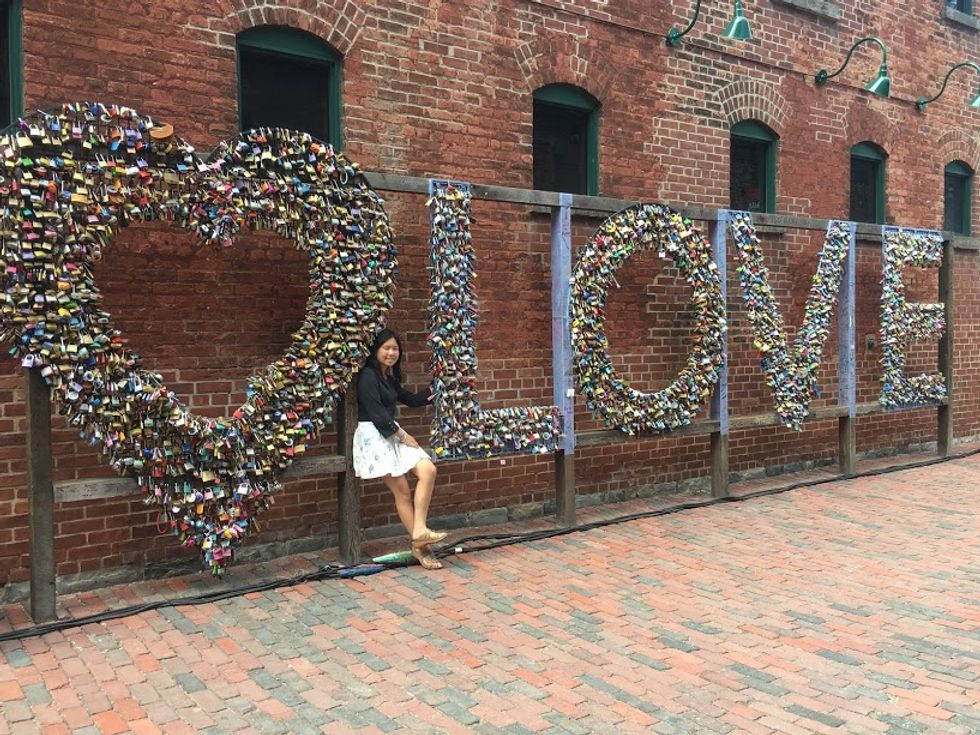 This is a place bursting with art! The sculptures and galleries completely take your breath away, and the cobblestone paths provide the perfect effect when you take pictures! It's not just memories you'll keep in your mind that are important; it's also the pictures you take to record your adventures that make reliving the experience worthwhile.
10. Scarf down some delicious maple water.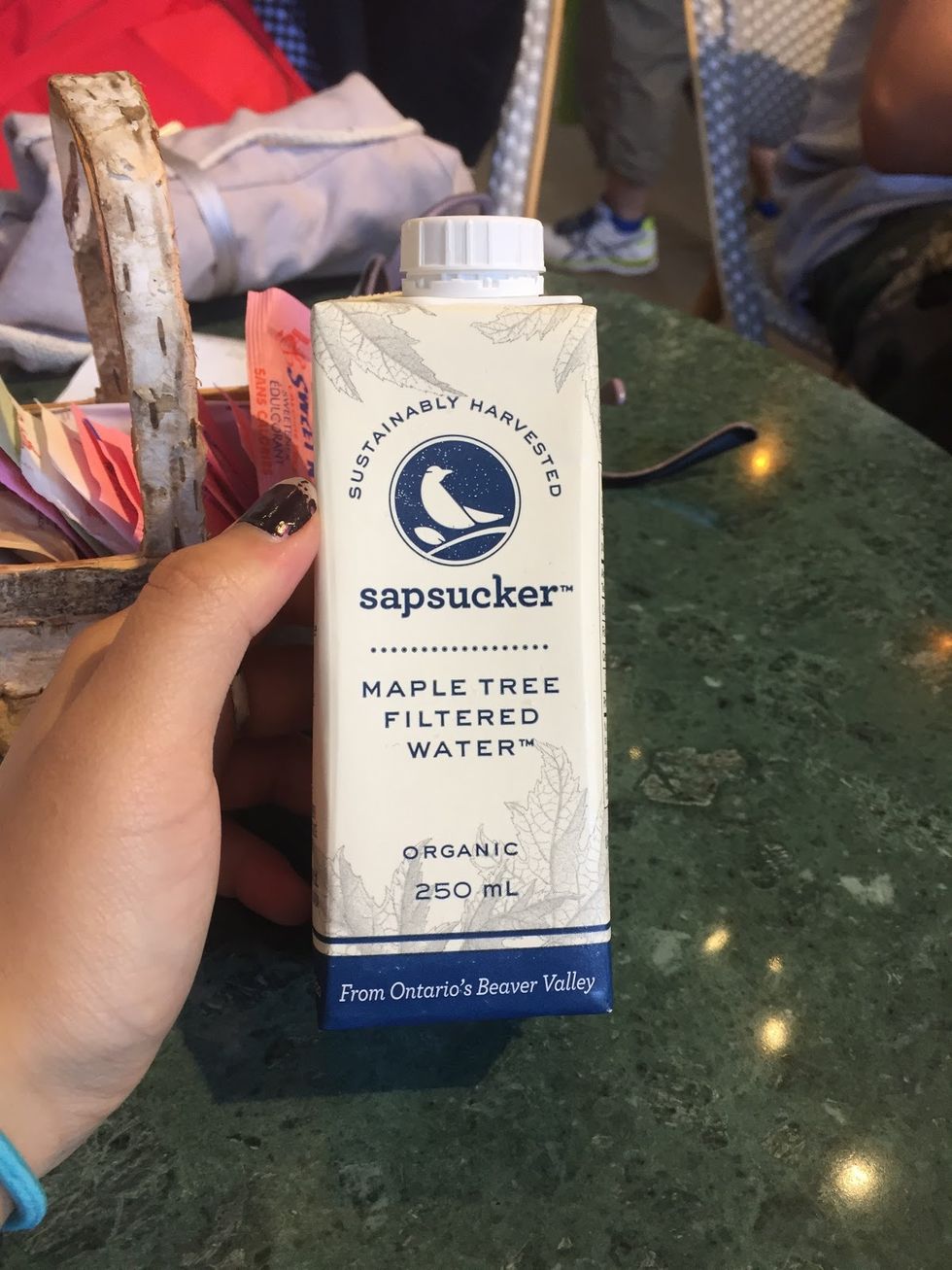 When in Canada, do as the Canadians do; eat as the Canadians eat, and drink as the Canadians drink.
11. Be awed by the Chateau Frontenac.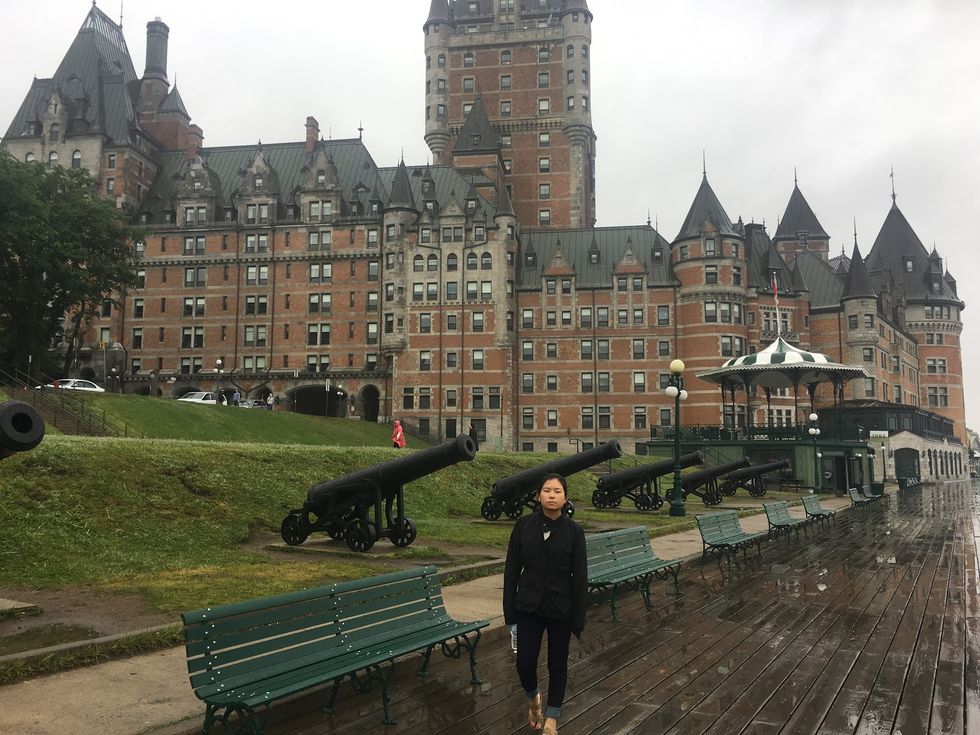 The size of the place itself will amaze you, but be ready to spend a fine amount on rooms if you plan on staying here! The calming aura of this location, though, will have you begging to come back.
12. Go boating around Alexandria Bay.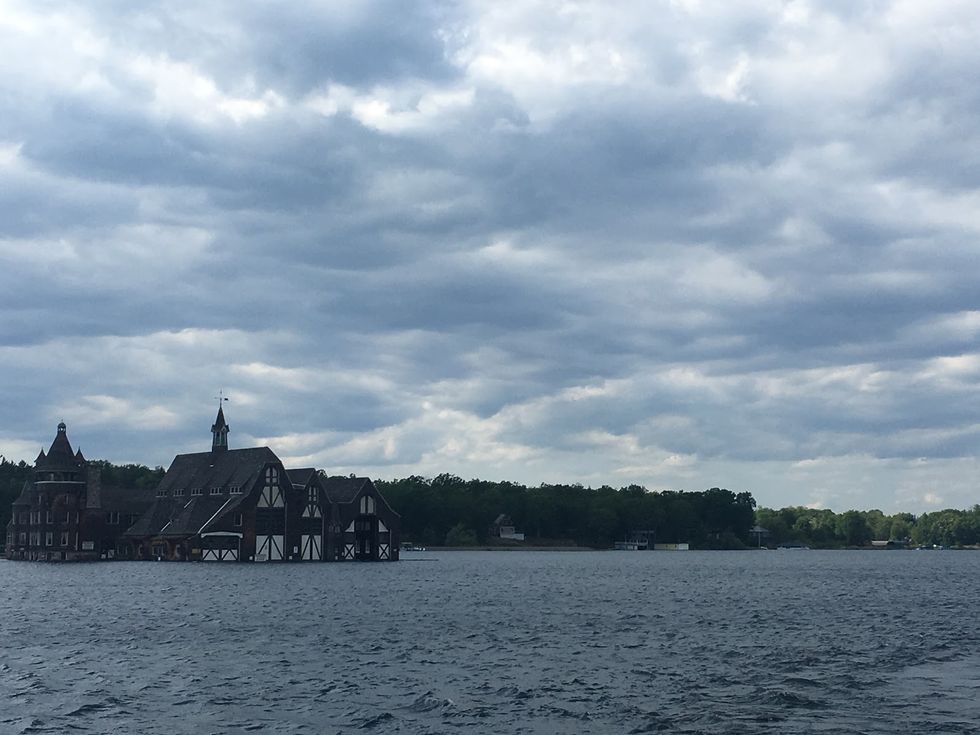 You can rent a yacht for a nice boat ride around this beautiful bay, or just stay on the shores and take in the amazing view of the water. Either way, nature in its most majestic form is something you won't want to miss.
13. Find inspiration in the architecture of the Notre Dame De Secours Chapel.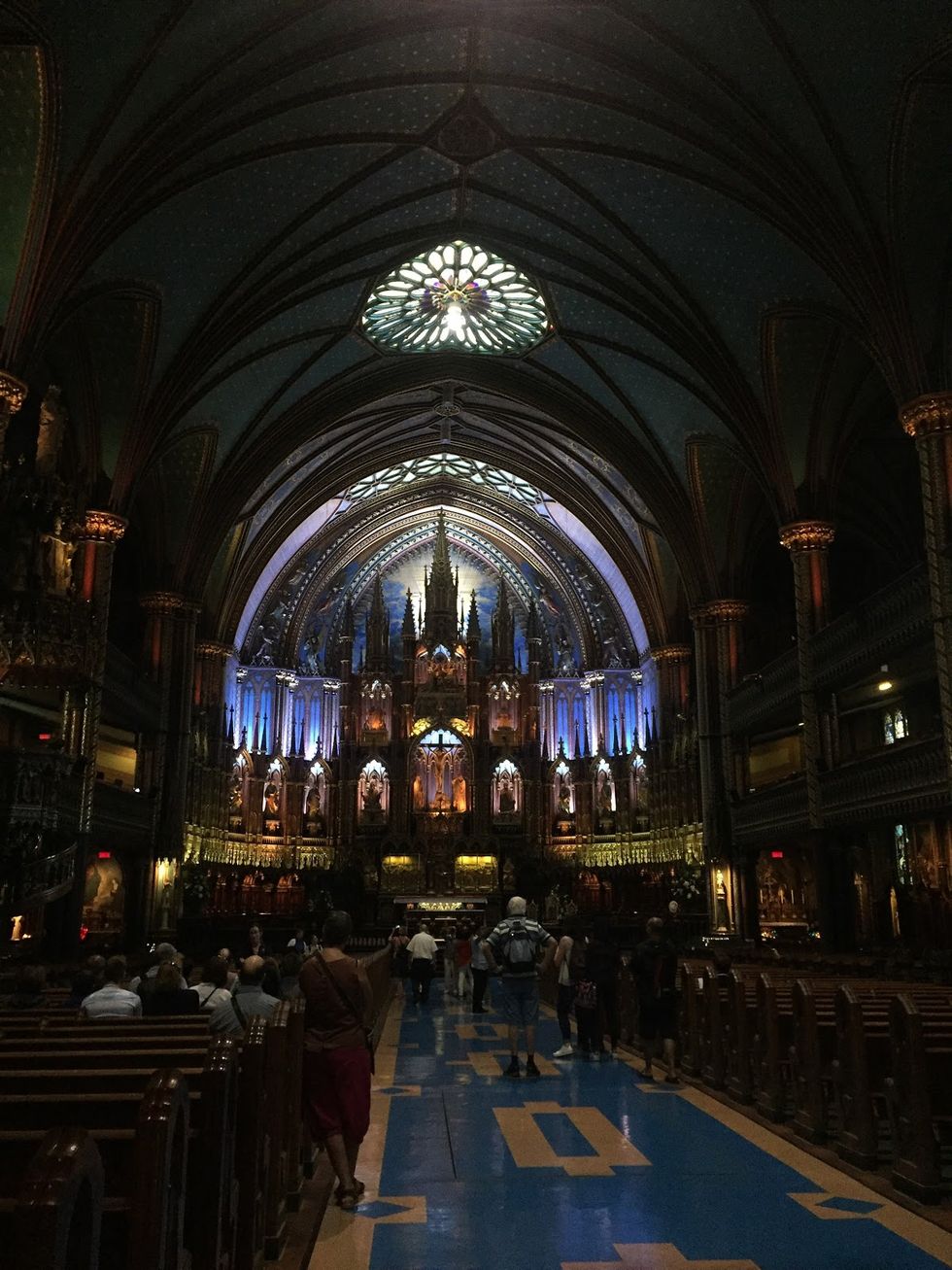 From the stained-glass windows to the magnificent arches looming above you, this is a great place to admire what humans are capable of designing. The darker interior lighting combined with the tall ceiling and huge windows is enough to have your jaw hit the floor.
14. Worship Tim Hortons.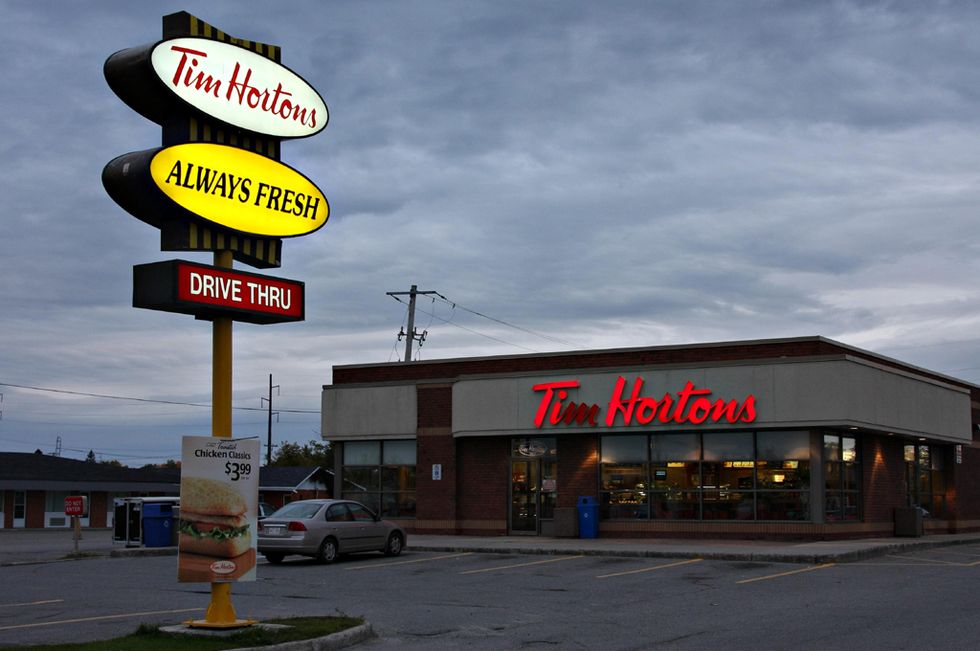 If you know at least one thing about Canada, it's that people run on Tim Hortons. It's like the Dunkin' Donuts of Canada, except the food tastes so much better. Your experience will not be complete without their food, and you'll finally understand why everyone raves about this chain on the Internet.
15. Be fascinated at Place Emilie-Gamelin.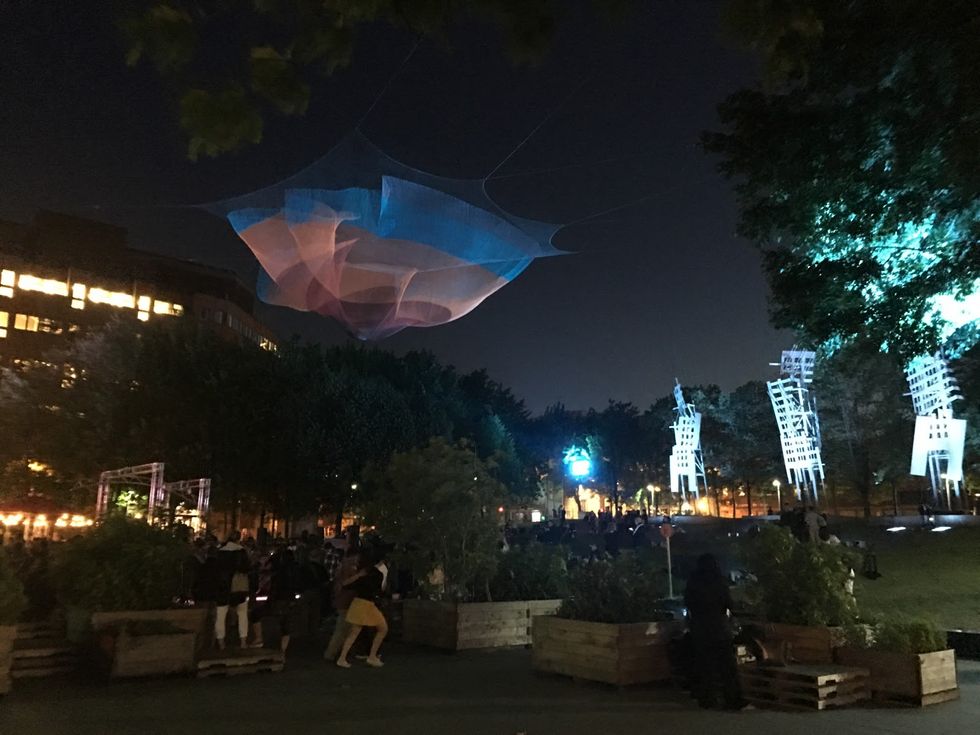 This city square proves that Montreal is a super old city with a lot of history! The park is just the place to enjoy some food or listen to some music.
16. Climb the tallest hill at the edge of the Quebec City Boardwalk.
All you have to do here is walk to the top and enjoy the view. There's no catch. It's just you taking in your surroundings and appreciating the wide range of colors you see.
17. Have some more delicious sh*t.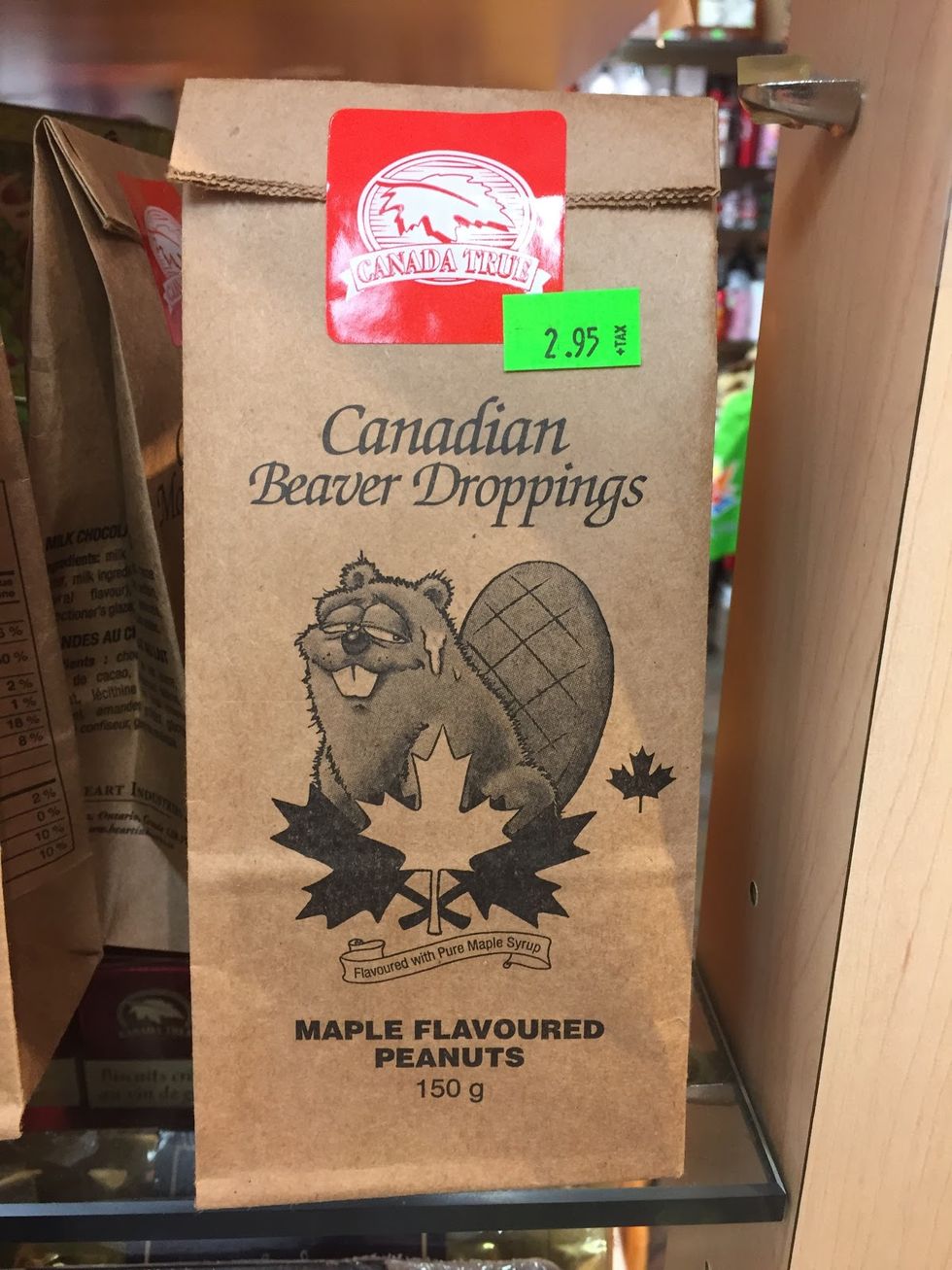 You've heard of beaver tails, those delicious deep-fried Canadian doughnuts right? Well, get ready for the next best thing: beaver droppings. But again, don't worry. It's just maple-flavored peanuts this time.
19. Look at post 18th-century art at The Musée National Des Beaux-Arts du Québec.
This is the ultimate gallery of international art in Quebec from the 18th century to today. If you are an avid artist or just enjoy looking at things, this is the right place for you!
20. Go on a French word picture spree.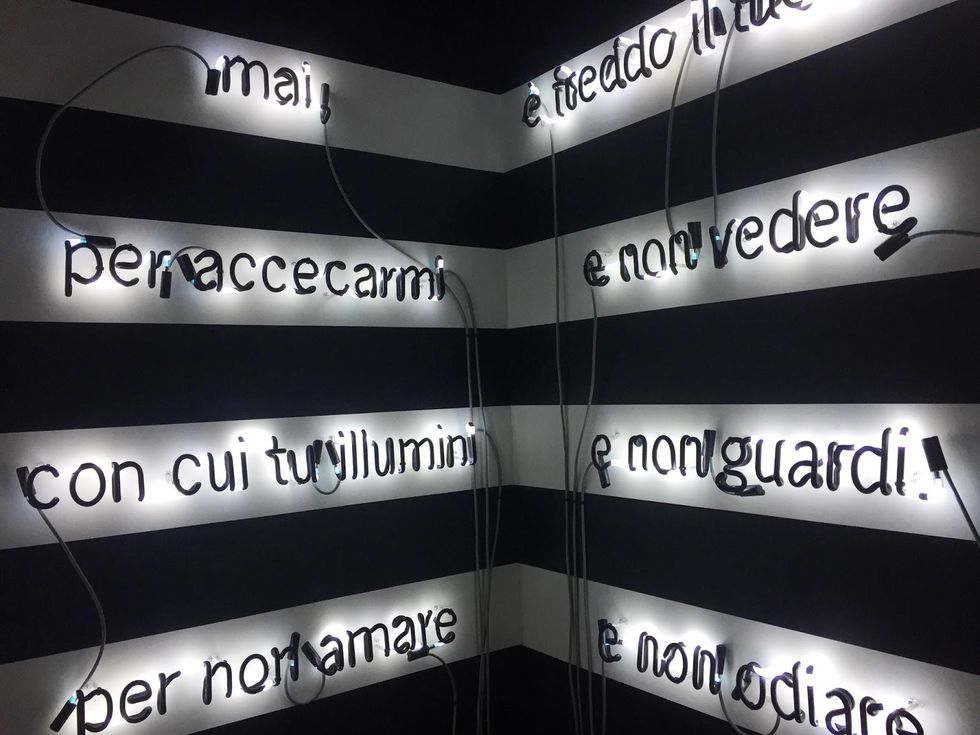 You don't even need to understand what it says for it to be aesthetic! Plus, you get to look cool on social media, and your comment section will be bursting with people asking you where you took your pictures.
21. Enjoy some macarons.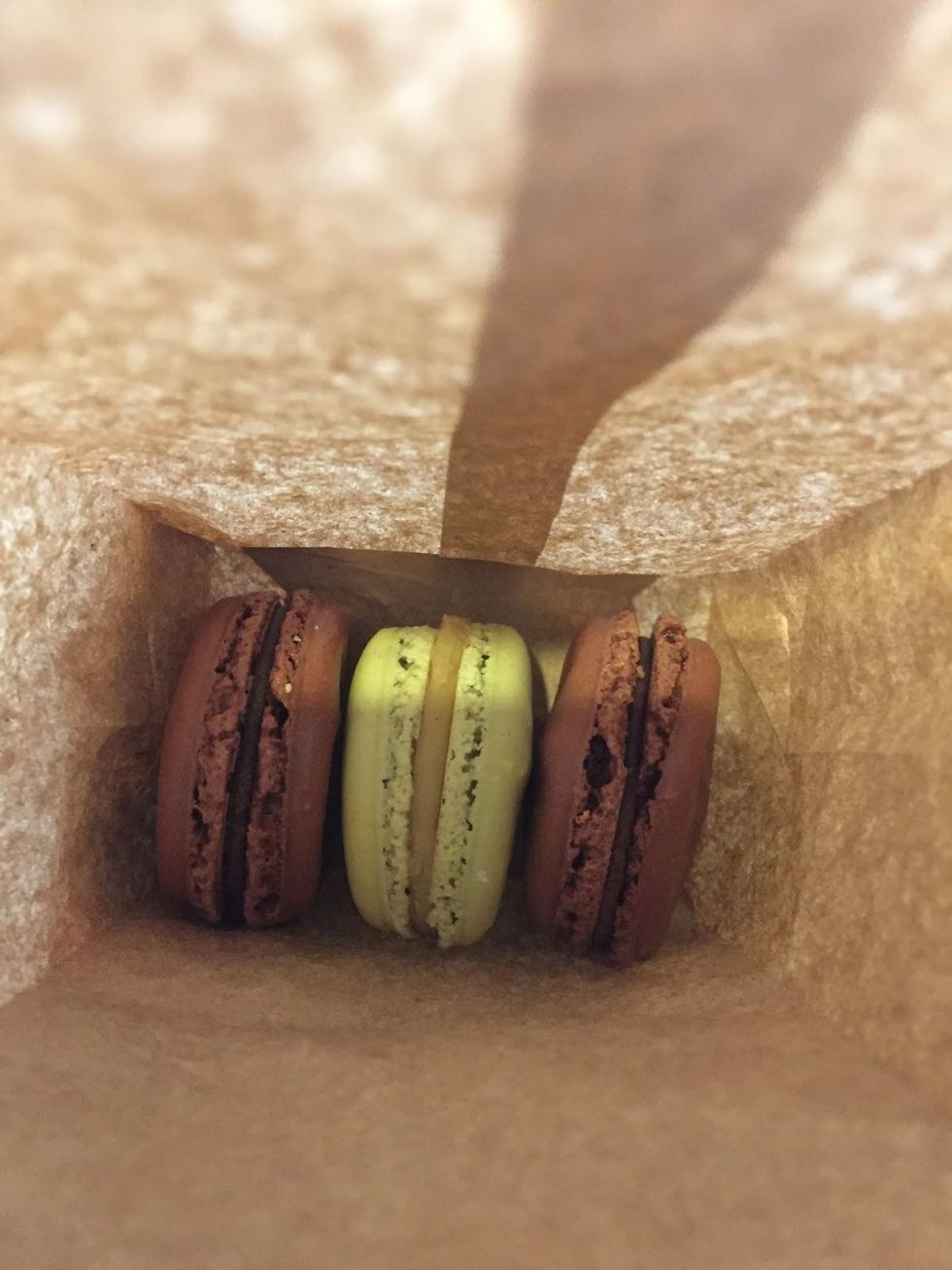 Mmmm...who doesn't love some delicious macarons? Plus, they make great photos for your Instagram.