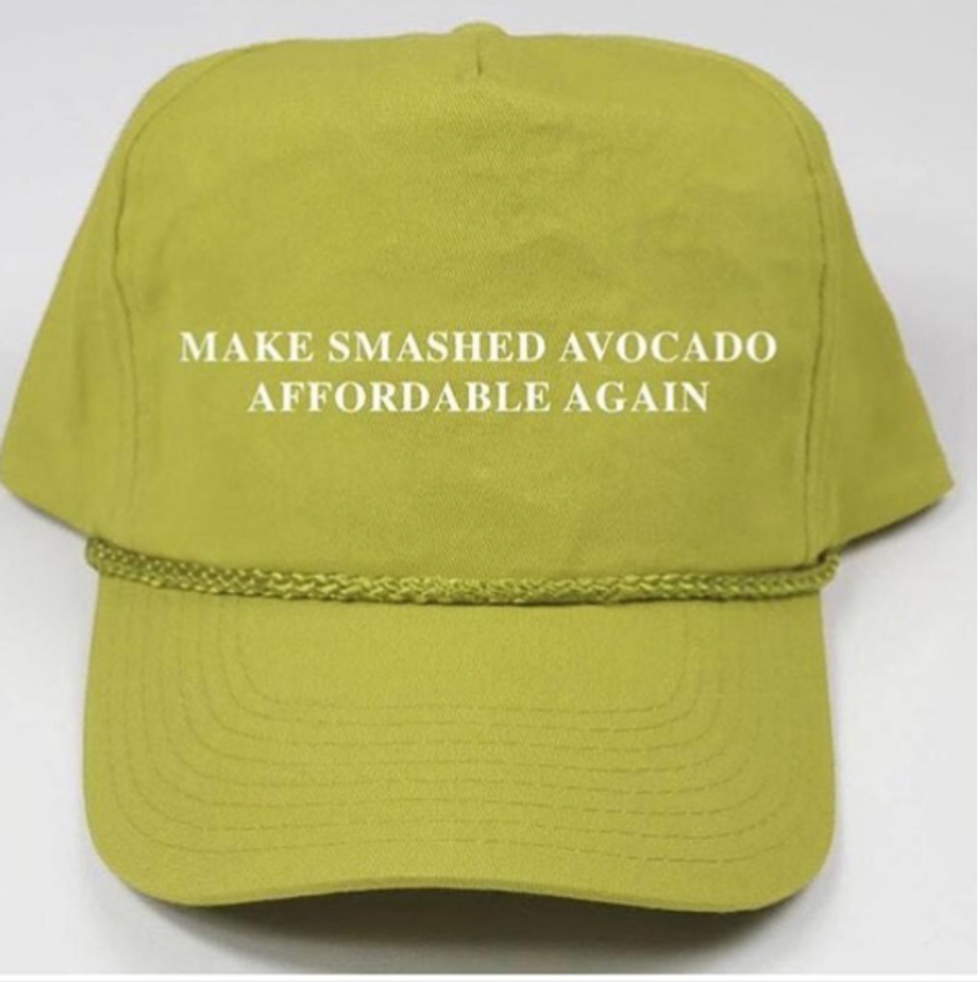 When I saw this photo posted on Instagram the other day by one of my favorite funny accounts, @beigecardgian, it got me thinking very seriously about this statement. When did avocado toast, a basic human need, become such a luxury item? Some restaurants may charge anywhere from $10-15 for creamy avocado goodness mashed on to yummy toast. As a 'cado toast lover and a reasonable human being, I was determined to find some affordable and delicious avocado toast for all of you. After I tagged all necessary and relevant friends in the comments, I set out on a mission. Here's what I found:
It's all in the name with this restaurant. Get avocado toast here for only $5! And for this price, they even add an egg on there. Last time I went, I added smoked salmon to my toast because YOLO. Get the abelskivers (mini pancakes) to share with whoever you're dining with. Trust me. They are AMAZING.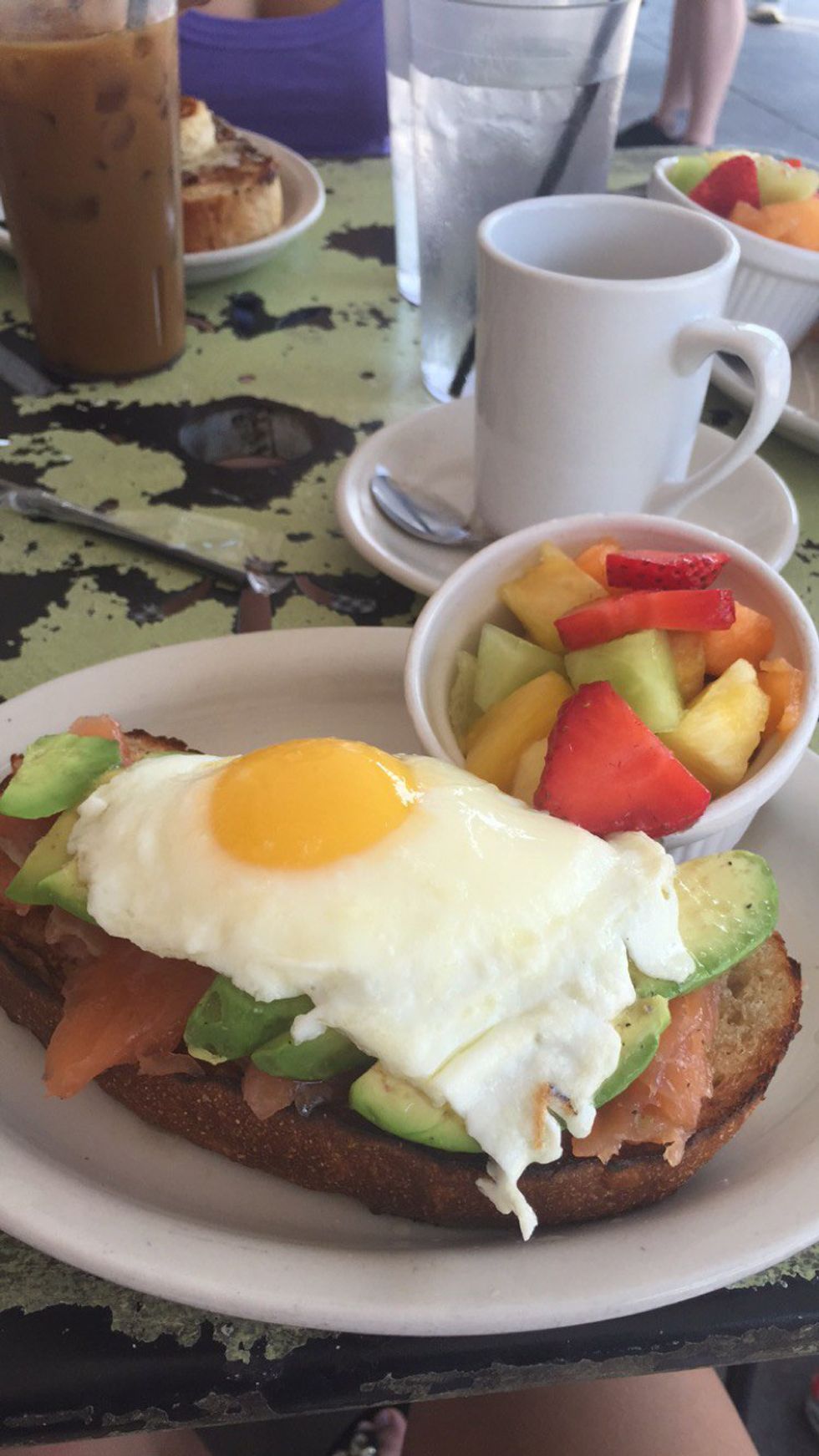 At either location, enjoy the A.T.O: avocado, tomato, vidalia onion, and walnut oil on a baguette. This creamy goodness won't break the bank either, at a whopping $6.50.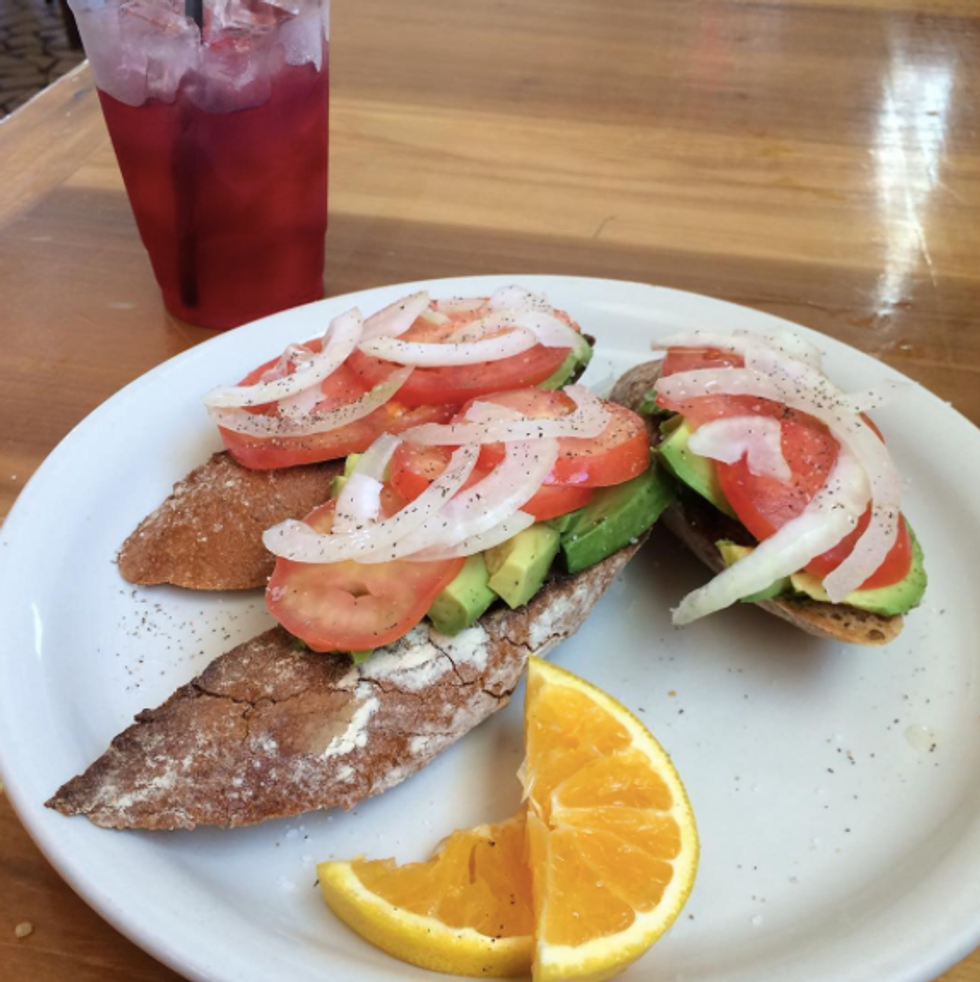 3. Juice Nola
Located inside St. Roch Market, this adorable food stall covers all the yummy and healthy basics, like kale salads and quinoa bowls. Oh, and their avocado toast is spectacular, and maybe even a little bit Instagram famous. Get it for only $5. And if you're feeling a little ambitious, get the Toast Supreme for $7.50, which includes mashed avocado, cherry tomato, black beans, corn, cotija cheese, avocado chipotle dressing, fried egg, and chimi cherry sauce.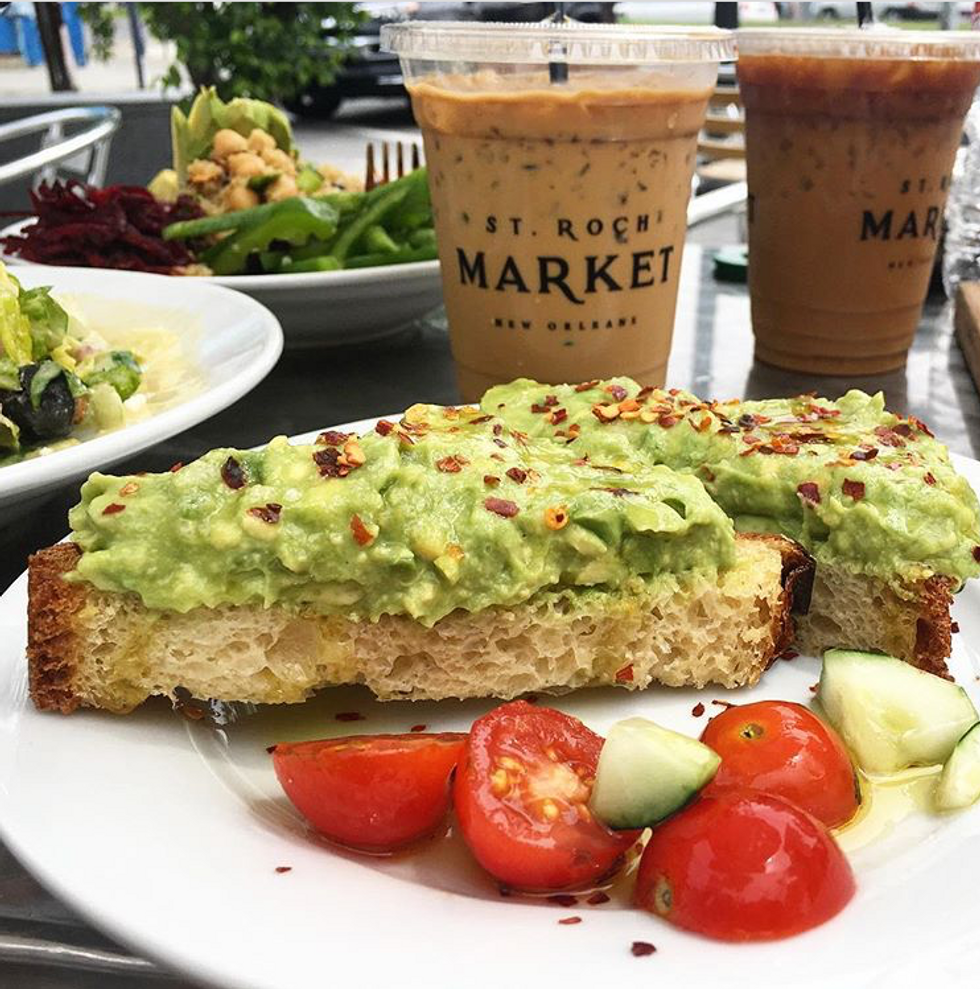 Not as much of a steal of the others at $8, but still under $10. While you're at it, order the other amazing food. Pictured here (from left to right) is the Big Ass Meatball, Avocado Toast, and the Roasted Heirloom Cauliflower. And of course, try some wine, since that's what this place is here for! They do daily tastings for their customers that introduce wines from around the world.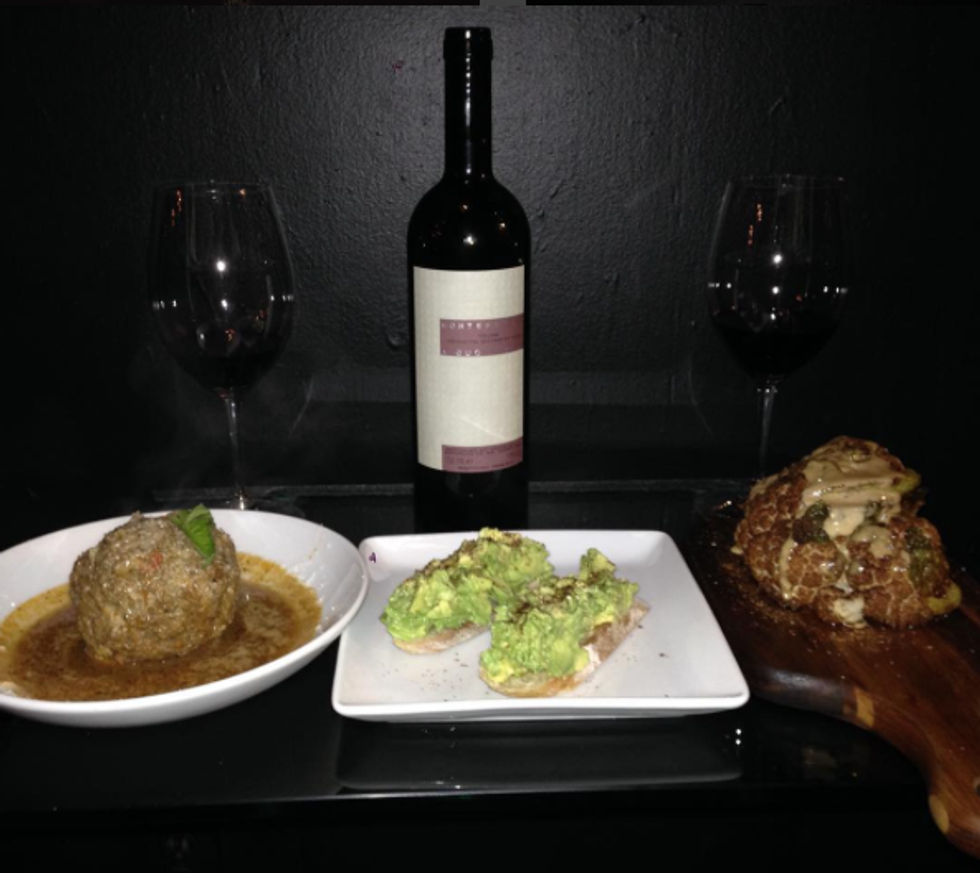 Come hungry for this dish. Carly's Breakfast includes smashed avocado on freshly baked sourdough toast, a fried egg, sweet potatoes, and organic baby greens, all for just $8.95. A fan favorite amongst hungry Tulane students. And if you just want plain, good ol' 'cado toast- order Smashed Avocado Toast for just $3.49.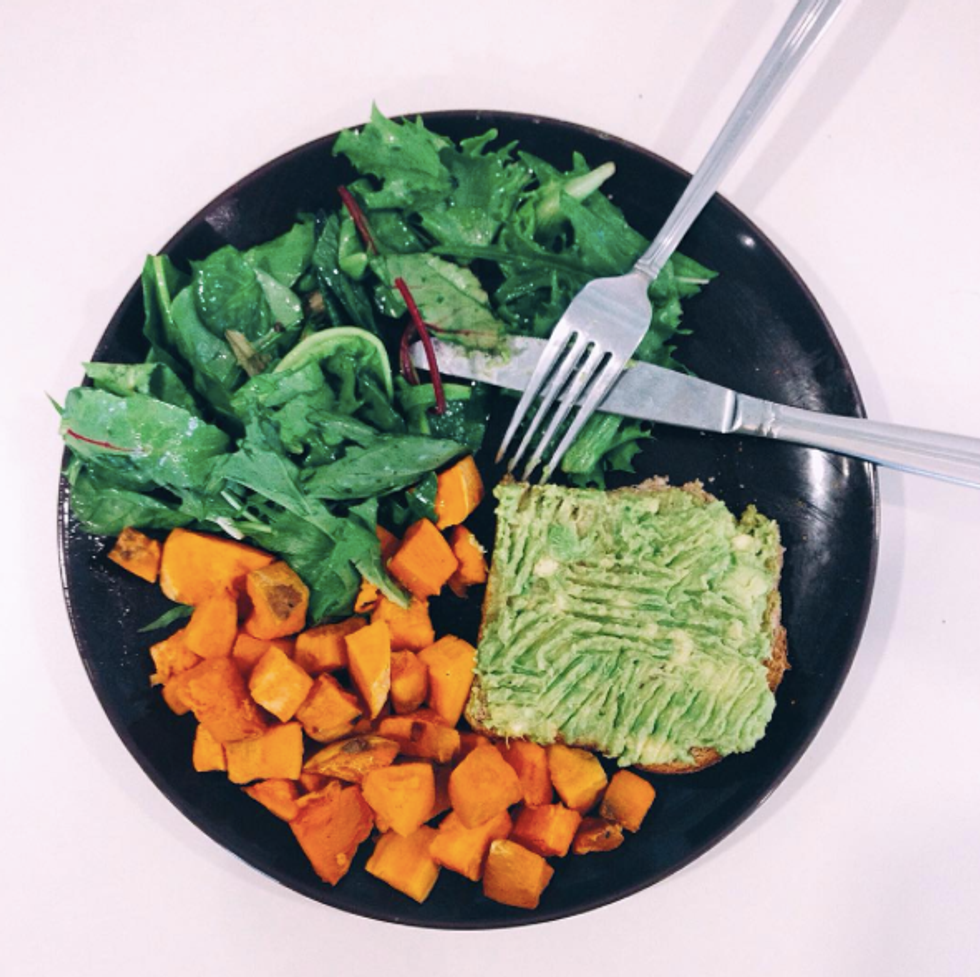 6. DIY
Want to make your own avocado toast at home? Its extremely easy, and probably the most cost effective way to get your avocado fix. Here's my recipe:
1 Slice any bread (I use Ezekiel Bread)
1/2 Avocado, pitted and peeled
1/4 Lemon
2 Eggs
1/4 Teaspoon Chili Flakes
Salt and pepper to taste
Cooking spray
Directions:
Stick the bread in the toaster. Heat a pan on medium heat. Coat the pan with cooking spray. Fry eggs 1 minute on each side, for a nice and runny yolk. Pull the bread out of the toaster. Use a fork to mash the avocado onto the toast. Squeeze the lemon over the toast. Sprinkle the chili flakes and salt and pepper to taste. Cut toast in half. When the eggs are ready, place one on each half. And lastly. ENJOY.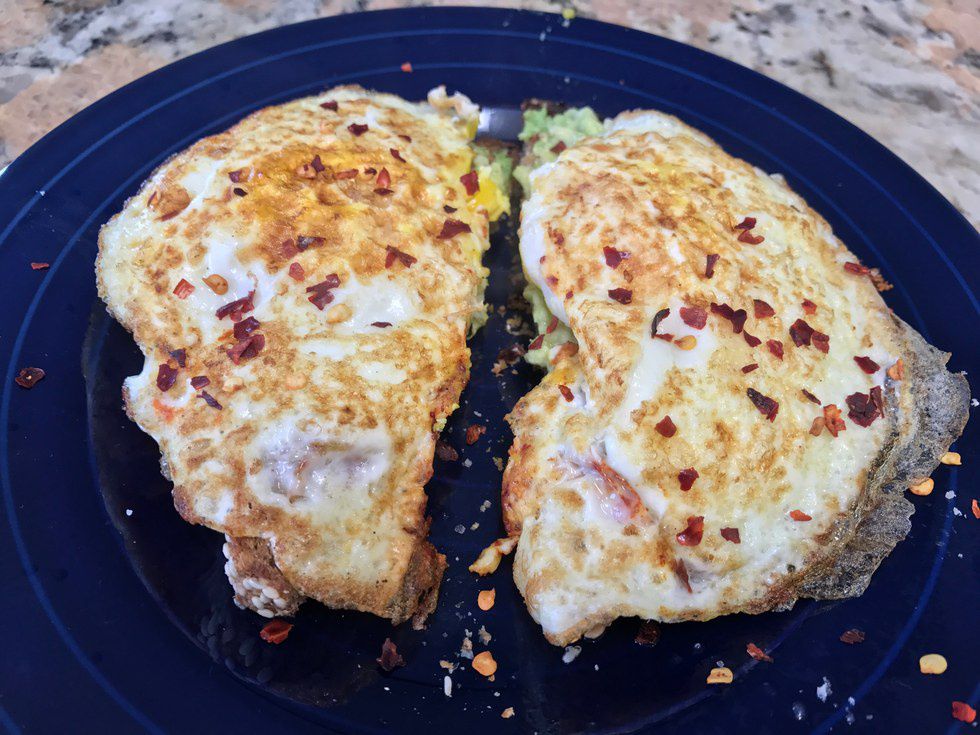 I hope that this has made this delicious and satisfying snack/meal/appetizer feel a little bit more accessible for the average joe. And I hope that I have restored your faith, and have made smashed avocado toast a little but more affordable again