Dear Neko Atsume cats,
Tubbs,
You make feel okay when I eat that extra snack! Your constant eating makes me feel better about sneaking that extra snack. Also, you made me realize if I eat all of someone's food (ALL THE DAMN TIME) I love you anyway. Even though you eat a lot, I enjoy food too. You made me learn to embrace who I am and know that I am adorable and there's just more of me to love.
Snowball,
You were my first and will always hold a special place in my heart. You look so pure and cuddly and you are always coming back to visit. I look forward to seeing you in my yard playing with the rubber balls I place there. The first is always a special memory and I will always remember how much joy you brought me.
Senor Don Gato,
You were my first special cat, and that along with your suave appearance, makes you one of the top cats on the game. I always put that special toy out just to see you. When I met you, I didn't know cats as special as you existed, but you've opened my eyes to a whole new world.
To the cats in general,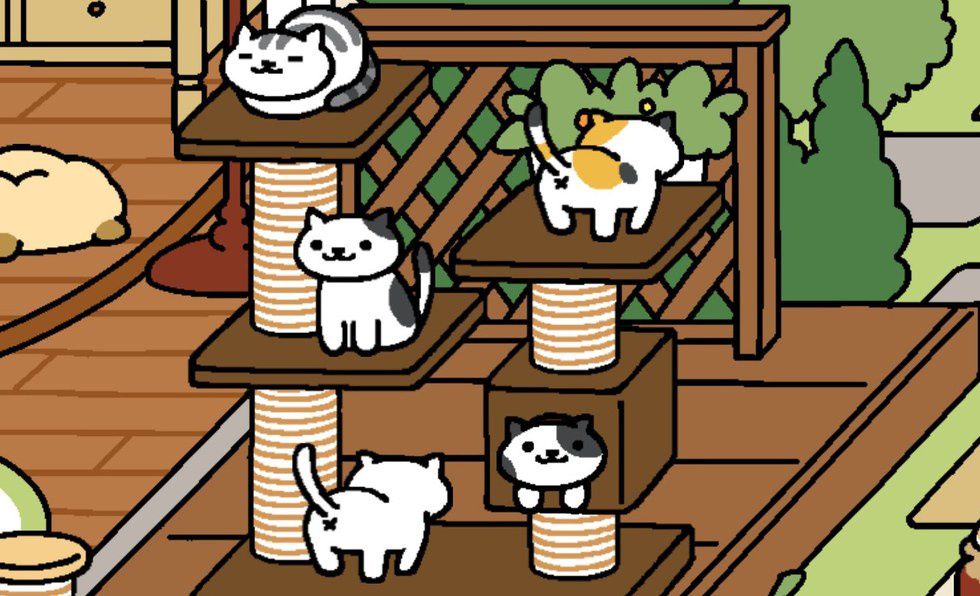 I am allergic to cats and you provide a sneeze free experience of seeing cats. Even though I am allergic, I do have two cats at home that I can't bring to college and I miss my fur babies when I am away. This gives me a chance to be surrounded by my love for cats when I am away from my own.
The first time I played this game I didn't know what to think. It was unlike most apps I play. Once I started meeting the new cats and receiving gifts I was hooked. When I started using real money I knew that was it. Though I only did this to push that little extra I needed for the yard expansion, it was still a sign. I found myself checking the app the minute I woke up in the morning and putting food out right before I fell asleep at night. These cats are addicting.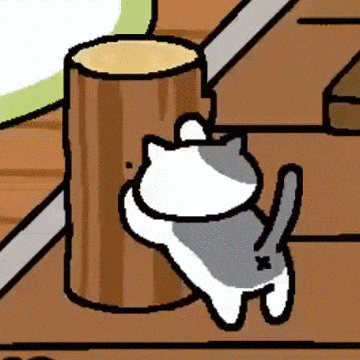 Also the music is so addicting! You find yourself humming it all day long even when you're not checking on your cats. It's just too perfect. It also just provides a happy feeling, if the cute cats themselves hadn't already given that to you.
Neko Atsume cats,
I love you and you make me feel the feline love when I can't cuddle my own kitties.You are a perfect addition to the family, whether you are in addition to my kitties, or in place of, you hold a special place in our lives. Thank you for being perfectly content and showing your appreciation for the toys I buy you when you give me fish in return. I know those fish will be spent on you, but for me it is all worth it.