While New Jersey is home for me, Cape Cod is the place I love most. As a little girl, I would literally cry my eyes out in the car as we crossed back over the Sagamore Bridge on the road, leaving the Cape. Now that I've (mostly) learned how to handle my emotions, I don't cry, but I'm just as sad as my 5-year-old self was when I leave my favorite place in the world.
For as long as I can remember, my pretty big extended family on my dad's side (composed of 13 aunts and uncles, 21 cousins, four spouses, six cousins once removed and a few more on the way!), has gathered or crammed together at the Cape at my grandma's house every summer for at least a few weeks. Over the past years, two of the families bought their own houses nearby, and despite the busier schedules these days, most end up at the Cape like always.
There are so many, and I mean millions, of things to love about my home away from home, especially in the summer. Here are just a few of many...
1. The beaches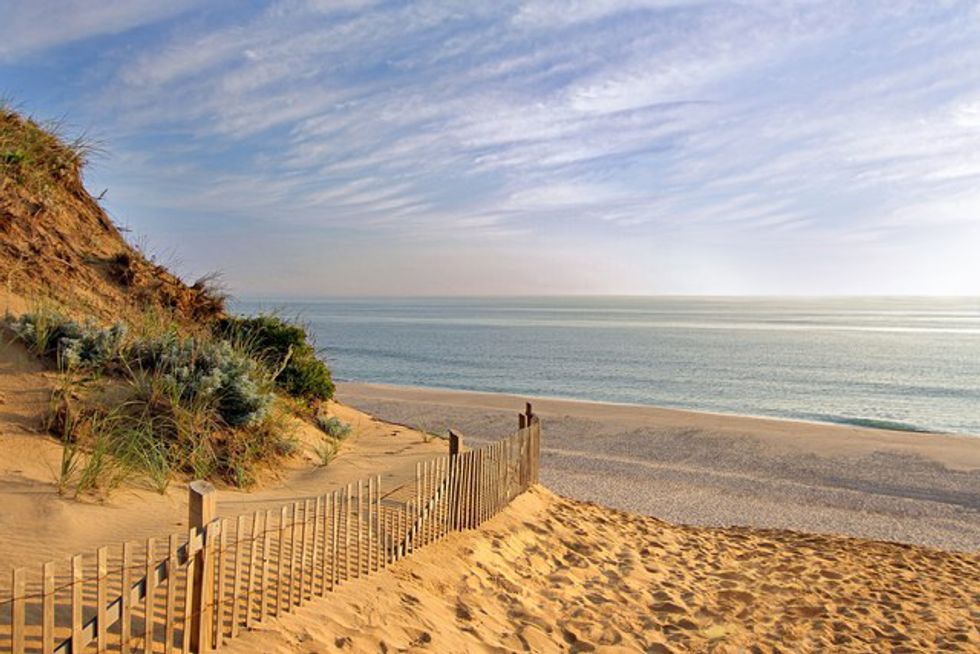 Summer is all about the beach, right? Skaket, Head of the Meadow, Bankstreet, Nauset... the list goes on.There are so many beautiful beaches on the National Seashore, the Cape Cod Bay and the Nantucket Sound. At least a few times a week, I'll wake up, drive a few minutes over to Chatham and walk on Chatham Light beach watching tons of seals swim by, just a few feet off the shore. At low tide, you can walk a mile out on the sandbars at Skaket, or take a walk down a mile long jetty at Race Point.
2. The ice cream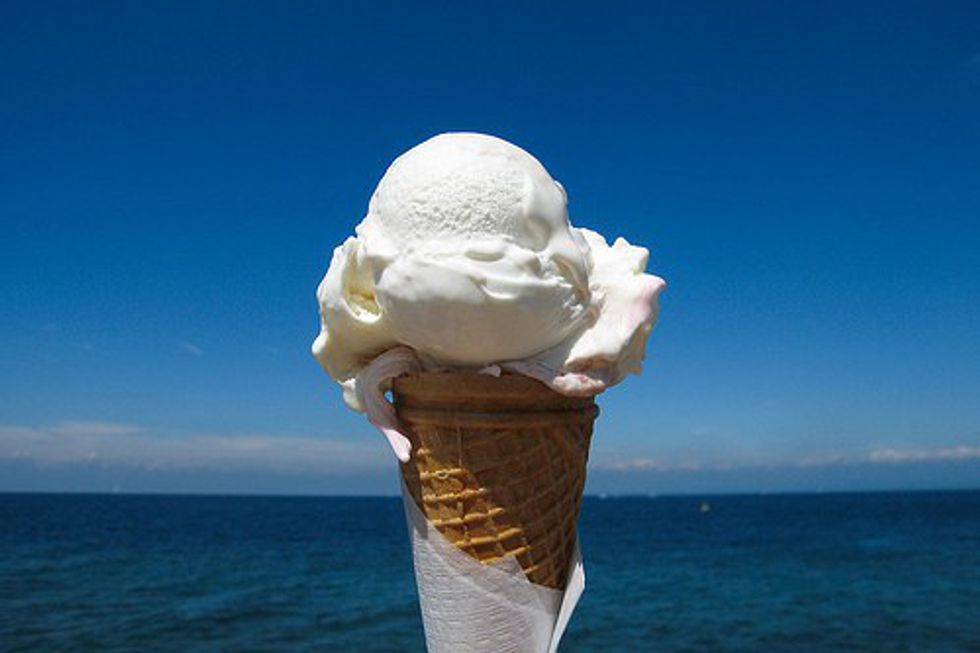 If summer isn't all about the beach, then it most definitely is all about the homemade ice cream. Schoolhouse in Harwich is a family favorite, but I'll admit there are probably at least three ice cream shops in every town on the Cape that are worth your time, money and abs.
3. The restaurants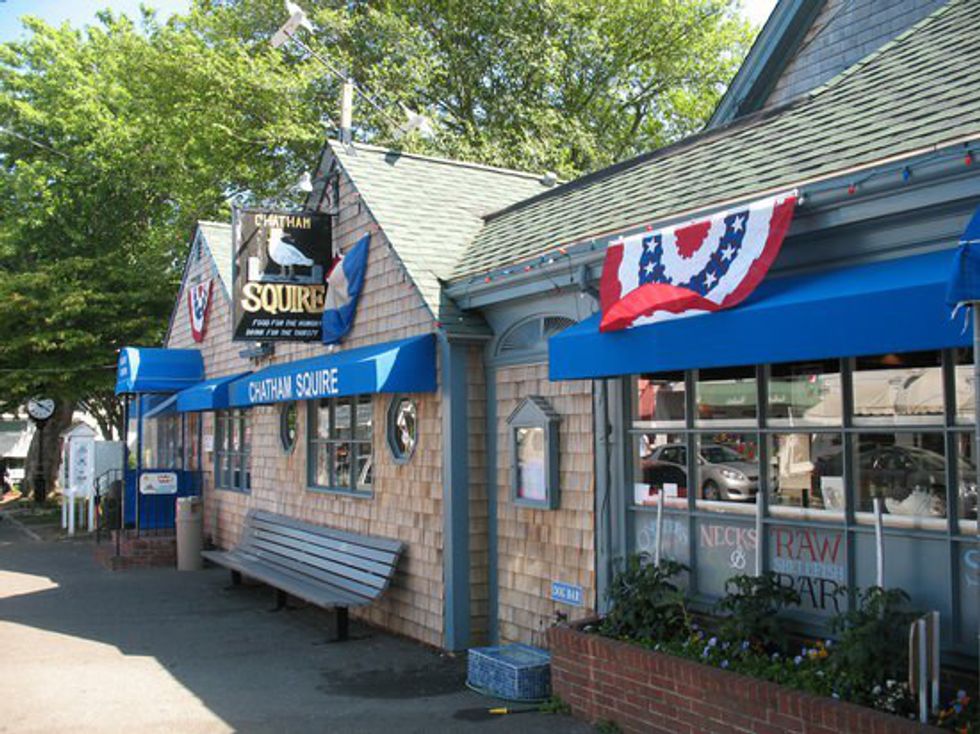 Seafood is definitely a staple, as Cape Cod is a coastal northeastern spot, and it is oh so delicious. The New England clam chowder is honestly the best I've ever had (specifically from The Squire in Chatham). If you're not a seafood lover, then eat the previously mentioned delicious ice cream. Just kidding, you have plenty of options, but you're missing out.
4. The houses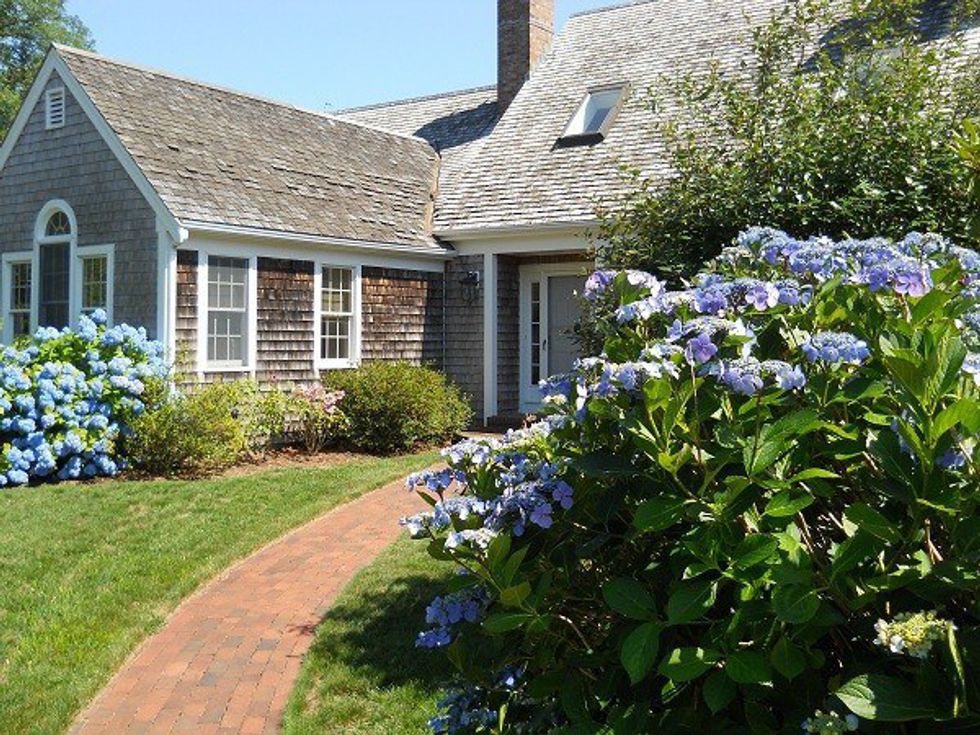 Cape Cod-style houses with the traditional grayish shingles, decks, screen porches and blue and purple hydrangeas are the cutest and most charming houses on the planet. The signature "flower cottages" in Truro are some more of my favorite little Cape homes.
5. Chatham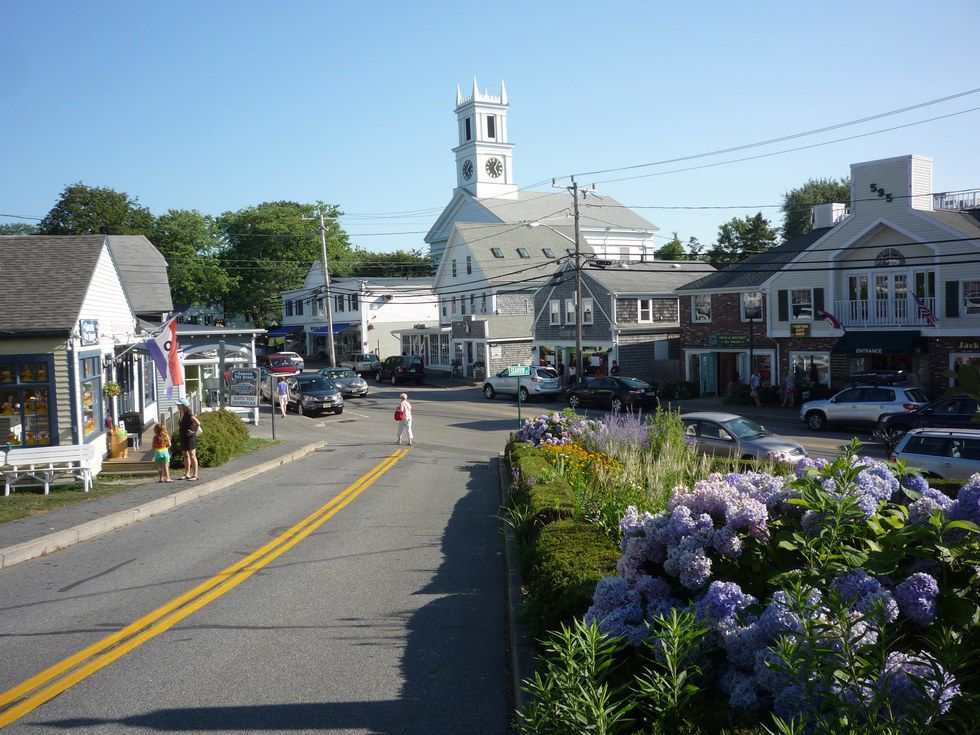 A cute and preppy town with picture perfect houses and picture perfect beaches. It's also home to a fair amount of sharks, but that makes it a little cooler, right?
6. Provincetown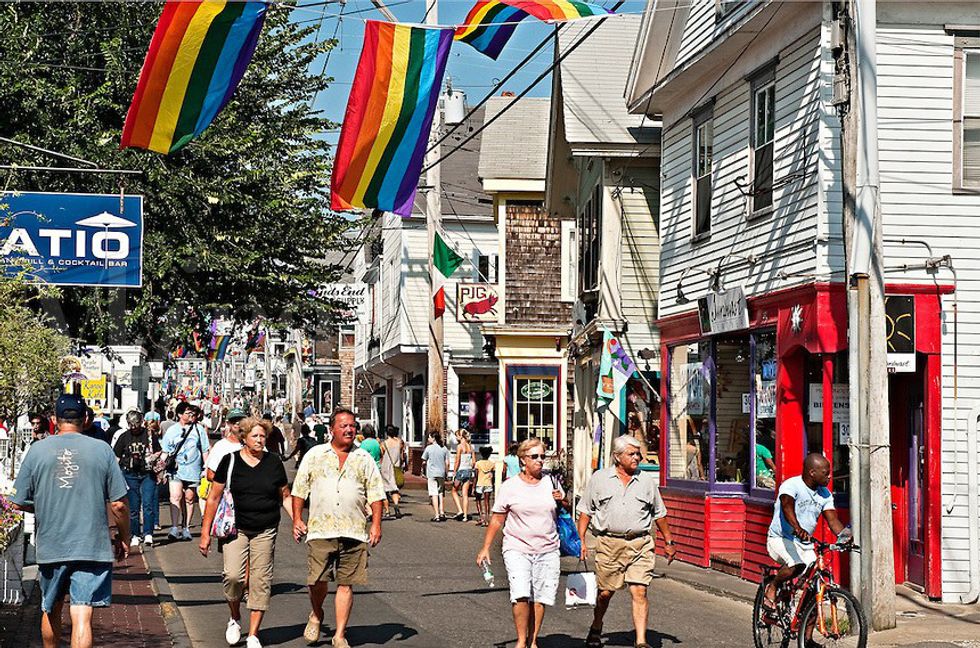 Fun, loud and with so much to do, P-town is a blast. Tons of funky shops, parades, cute and tiny little homes and whale-watching. Not to mention, it's home to the most accepting-of-all types of people, and they're not afraid to show it.
7. The Cape Cod rail trail

This 22-mile trail from central Cape Cod up the eastern side is a great way to explore some various towns and get to the National Seashore. There are tiny trails that veer off from the main one that lead to beaches and other sites.
8. The nautical-ness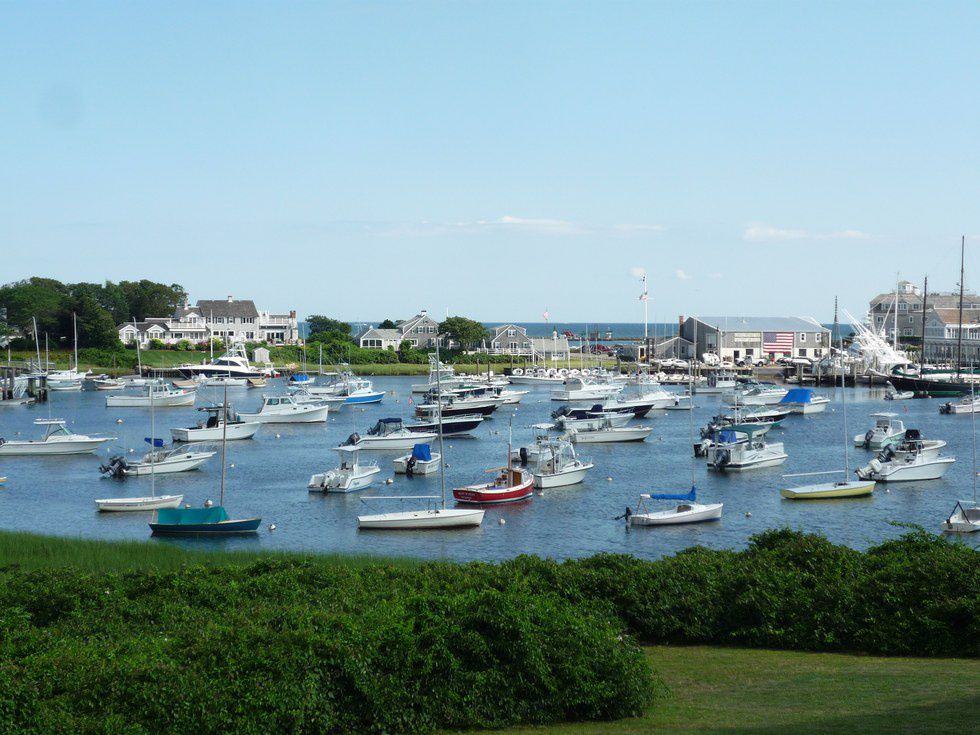 I will never (and I mean never) get enough of all of the boats, harbors, marinas and the classic New England nautical style.
9. The lighthouses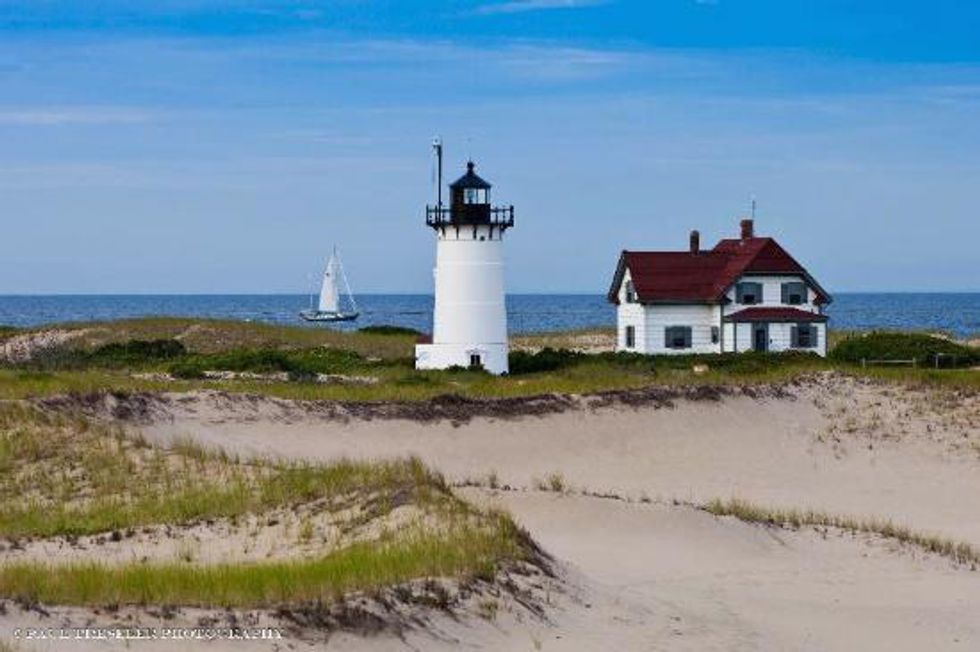 There's a Thoreau poem excerpt hanging on the wall of my grandma's house about the Highland Light, and surrounding the words, it shows a little sketch of each lighthouse on Cape Cod. Maybe it's because of Thoreau's words, but there's something I love about the Cape's lighthouses.
10. The Cape Cod baseball league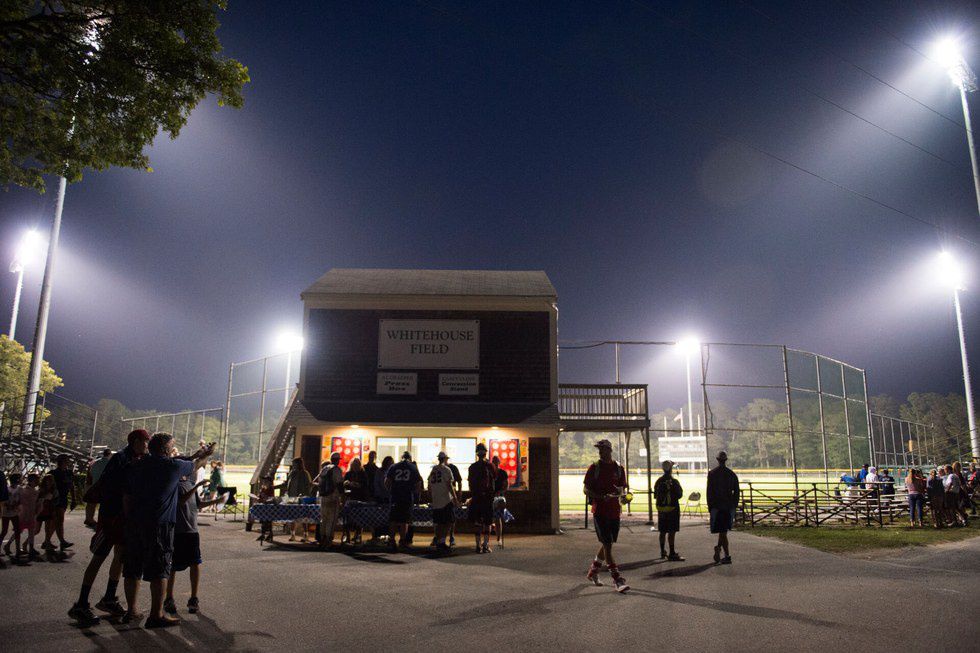 The CCBL is a summer baseball league for talented college players from around the country. There are 10 teams from different towns, and the games are a blast. When I was around 13, I shamelessly picked out the cutest players on the team, and I loved every second of it.

11. The scenery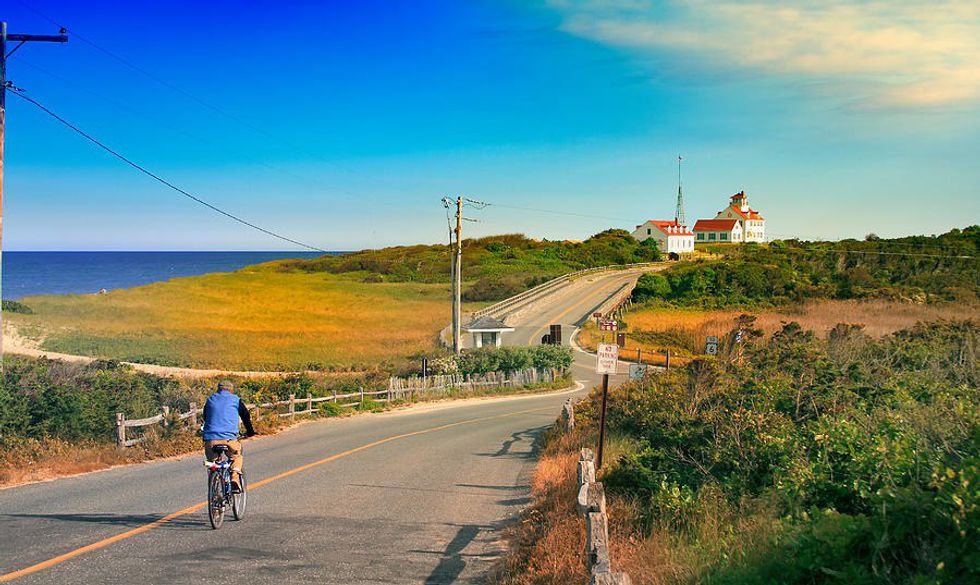 This encompasses everything previously mentioned, and so much more. Driving or biking around cute neighborhoods or down 6A in Truro, you'll never want to tear your gaze away from the scenic views.
I've had some of my best and favorite memories in Cape Cod. Jumping off the pier in Provincetown, fishing with my uncle and cousins off the coast of Harwich, and laying on blankets outside all night during a meteor shower. Just writing this article has me dreaming of the Cape, and counting the days until I head back up to that little slice of heaven (57 more days as of April 28th to be exact!). Thank you Cape Cod for being as wonderful as you are; I love you.