For those of you plebeians who have been living under a rock for the past two years, let me introduce you to one of my favorite human beings, Roy Haylock, who is better known as his alter ego, Bianca Del Rio. Haylock, a renowned NYC nightlife figure, was a contestant on the reality show, "RuPaul's Drag Race," in its sixth season. Haylock, herein referred to as Bianca Del Rio, brought a fresh perspective to the series, and a work-ethic to boot. Here is why I love the tart!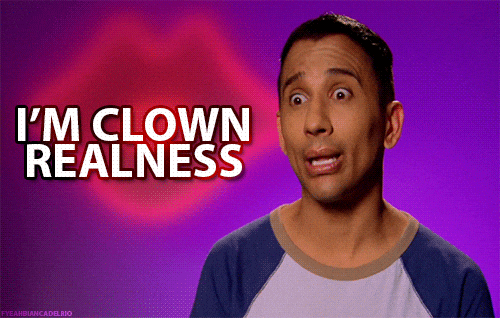 First of all, anyone who is willing to say that he or she is "clown realness," already wins in my book. Of all the descriptive phrases in the english language, this one was plucked, and it is, in a way, quite apt (no t, no shade, no pink lemonade).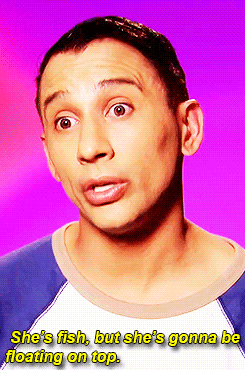 Because she reiterates that fishiness (or looking like a *RuPaul voice* biological woman) is not everything. If a queen de-drags and has no talent afterwards, then they are often referred to as a "look queen." Del Rio, who by day was a seamstress for Broadway shows, ain't got time for any of the lazy ladies-of-the-night, who say stuff like "I don't know how to sew, I don't know how to act..." In her own words: "Really, b*tch ? Season 6..."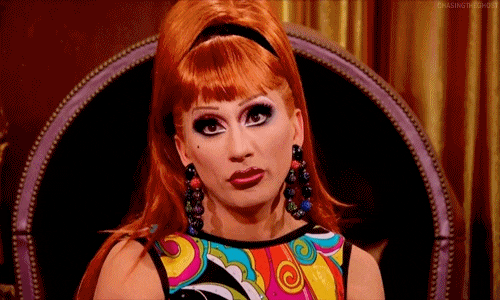 She will READ A WENCH and she don't care who that hoe is. Case in point: the now LEGENDARY stand-up comedy challenge in which she said: "I will show you versatility when Santino wins a sewing competition, and Visage wears a f**king turtleneck! Ain't gonna happen!" to which the audience cheered (Santino Rice and Michelle Visage are judges on the show, by the way).
One of my favorite aspects about her as a performer though, is her acknowledgement of privilege. At a NYC Drag Race viewing party, two queens who shall remain nameless (if you're curious who those girls are, watch this link here. ) threw some SERIOUS shade asking why she was at the club, because she had not, at that point, participated in Drag Race. Some of the ex-racers have developed a sort of elitist attitude towards drag and towards their sisters who have not participated in the show. Del Rio has remained level-headed, despite her runaway success. Take note, baby queens.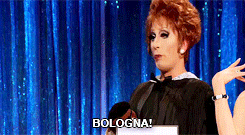 She absolutely SLAYS the children as Judge Judy. I got my life several times, during the Snatch Game challenge, as Del Rio embodied one of my favorite take-no-prisoners (no pun intended...jk) women: Judge Judy Sheindlin. If you've spent any time watching daytime television, you know that Judge Judy rules supreme in, well, Judging, but also in reading a defendant to filth. She doesn't have time for any baloney in her courtroom. Seeing Del Rio's stellar interpretation of the legend, was amazing, and eerily accurate.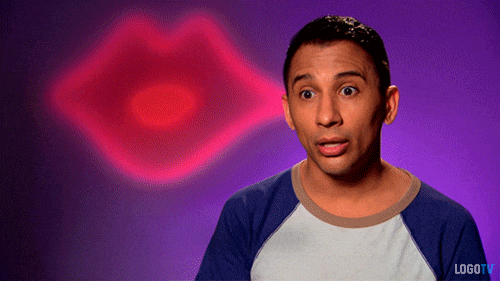 Del Rio may sport a tough exterior, but beneath it, she is one helpful person! After constantly being critiqued for "hog body," fellow contestant Adore Delano sought a waist cincher. Del Rio, in her own charming way, offered to supply her fellow queen with such a device. Also, if you watch season 6 closely, you can see instances of her helping huh sisters out in the workroom. For example, in the Snatch Game episode, after her Judge Judy makeup is done, she helps her sister, BenDeLaCreme, with her Dame Maggie Smith makeup. She may be a cocotte, but she's got a heart of gold.
I encourage each and every one of you to go watch all seasons of Drag Race, but I especially encourage you to watch season 6, as it is the introduction of Del Rio to the uncouth masses. She will give you a giggle, which, in today's cultural climate, is absolutely refreshing. Join me and countless others, as we clap for that hooker! You won't regret it, I promise!