There is a pivotal moment from teen years to adulthood when things begin to really change. College, moving out, paying bills, shifting priorities. But I think there is one bigger than the rest, and only a certain demographic will truly experience it. Only those who were fortunate enough to grow up with a dog by their side.
You outlive them, obviously, but it always feels like they were there for the majority of your life. And in a sense, they were. Because they were there for all the moments that built you into the person you live out your adult days as. They were there when you fell off your scooter and scrapped your knee. They were there for family walks on Sunday night. They were there when that boy broke your heart, and you snuck down the hall to lay with them at 2 in the morning because you couldn't sleep. They were there when you were scared, when you were happy, and everything else in between.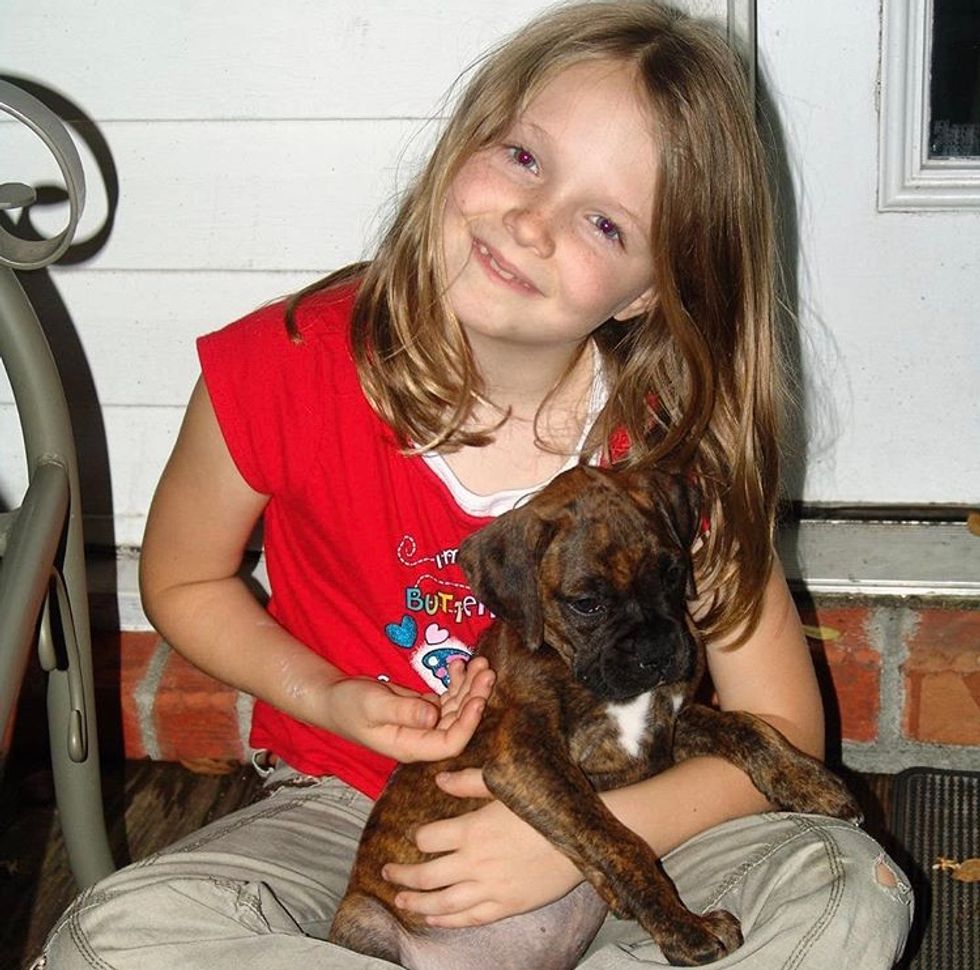 And when they die, it feels empty. Like a member of your family has passed. Like a role in your life has been left unfilled. Because when you think about, you didn't really know a day in your life without them.
My childhood dog lived out his last months in a wheelchair. He had chronic seizures and that, combined with the medicine that was supposed to stop them, ended up making him lose muscle control in his back legs. He had a stacked pad of old snuggies and blankets that he spent most of the day on, and at night, we strapped him into his "chariot" for a walk. He loved it and we even made him a Youtube video because of how lively and strong he continued to be against all odds.
But, the walks grew shorter and shorter. He got weak and tired a lot faster than we anticipated. But he still had the same look in his eye. You know the one I'm talking about because it's unmistakable—it feels like home and the warm, safe nostalgia of childhood. The same one that I recognized from every day of the 10 years we spent growing up together. He still wiggled his butt when you asked him if he wanted to go on a walk. He still dribbled yogurt on his chin when he ate.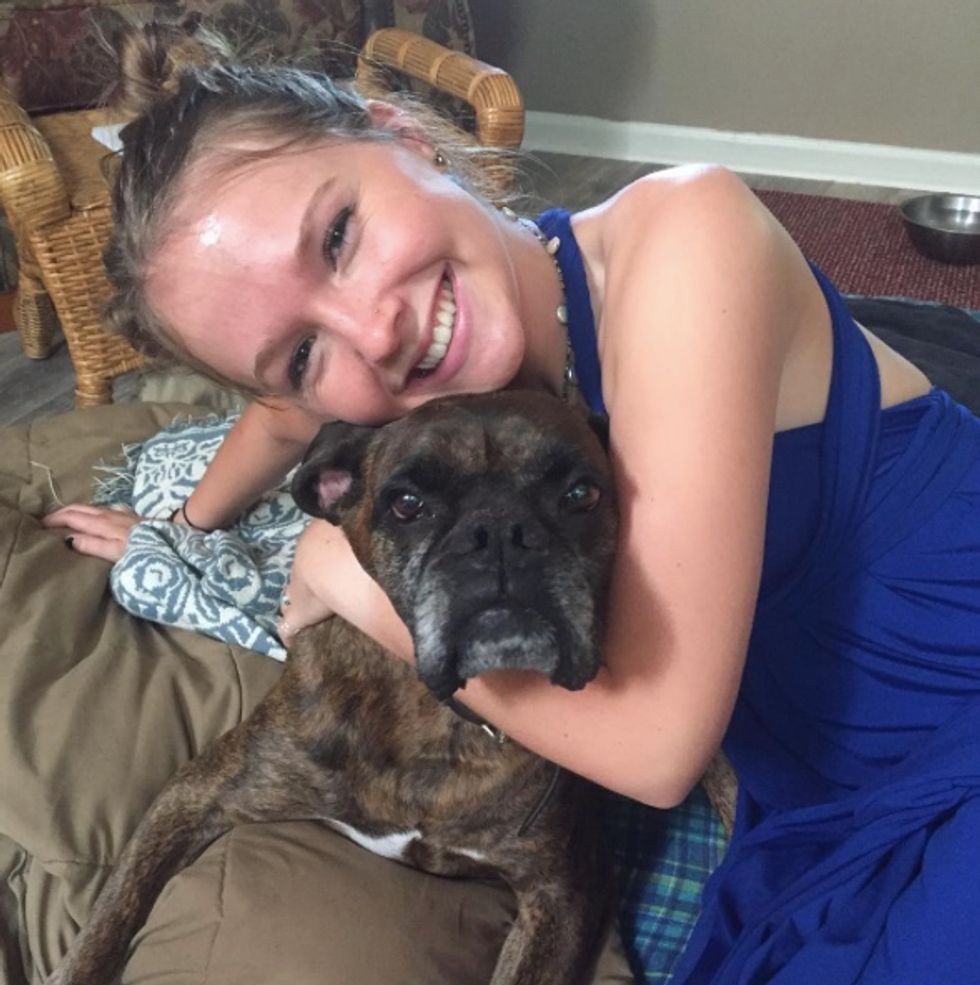 And then I left for college and it felt just like everyone said it would when you leave your dogs. Maybe even worse. I remember the last morning I woke up to him sitting at the end of the hallway. I remember the last time I kissed his head. I remember the last time he licked my cheeks free from tears.
I was in school when he passed. His body was starting to follow suit of his legs—losing strength, and quick. I always told my parents I wanted to see him one last time before they decided to put him down, because we knew we would have to eventually. But it all happened too quickly and I ended up never getting the chance to see him again.
Losing a childhood dog is losing your best friend. It's losing someone you came to depend on, whether you realized it or not. It's losing a source of happiness and a reminder of loyalty and unconditional love. It's realizing that you're most likely almost an adult now, and that as your childhood dog passes, so do the last fleeting moments of your adolescence.
But losing your childhood dog also serves as one of the biggest life lessons: you love and you lose. I miss him more and more with each day that I don't see him. I continue to live with a huge part of my life left empty and it will probably never be filled. And I do not wish for it to. He will always be one-of-a-kind, my monkey, my best boy, my strongest soldier. He will be what I hope to give my children when they are young and picking out their first puppy.
Despite the heartache their absence induces, the joy a childhood dog brings to those fundamental adolescent days is forever life changing.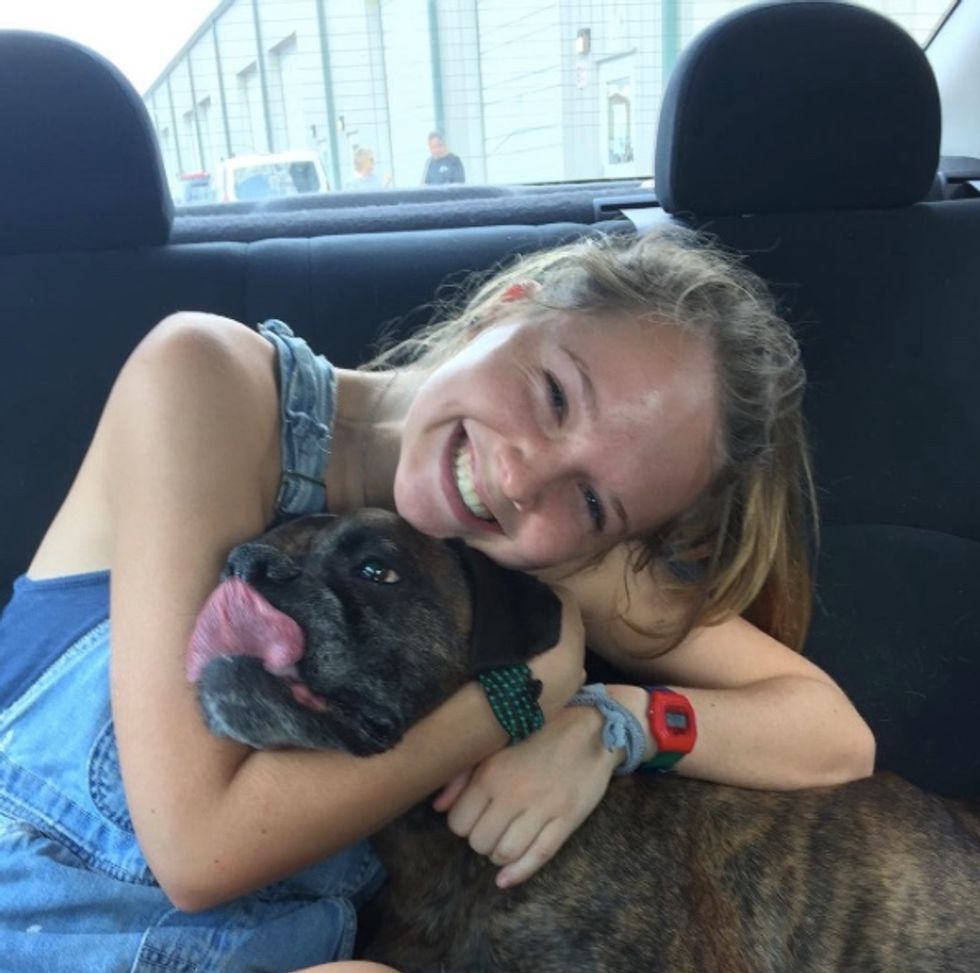 When I come home to visit for college, my house is empty. There is no one sitting at the end of the hallway each morning. There is no one to lay on when I can't sleep at night. But one day (probably soon) my parents will rescue a new set of boxer dogs that need a home, and they will lay on the same set of snuggies that Kooper and Kia used to. They won't replace them, but they will become new faces to wake up to in the morning, new mouths to feed, new personalities to watch unfold. And most importantly, new hearts to love as unconditionally as our old dogs once loved us.
The Youtube video my family made for Kooper: