After binge-watching the series Gilmore Girls and being rewarded with the return of the series on Netflix, it made me appreciate Lorelai and Rory's mother-daughter relationship. I started to realize their adorable banter and mutual addition to coffee was much like my mom and I. Here is what you'll relate to if you also have that same Lorelai-Rory relationship with your mother as well:
1. She enables your coffee dependance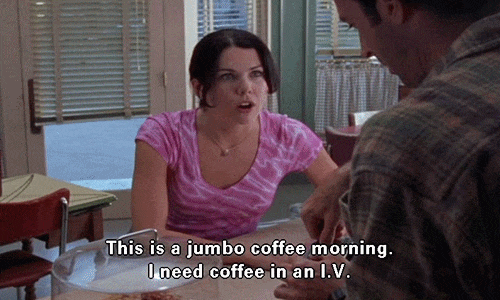 Where do you think your lively hood dependence on coffee came from? At least you know your mom to understand and keep coffee on hand at all times.
2. You tell her way too much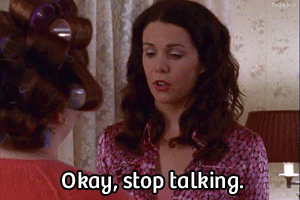 There are too many things going on in your life, you can't just not tell your mom about every single one, in very specific detail.
3. Hanging with your mom is more fun than hanging with your friends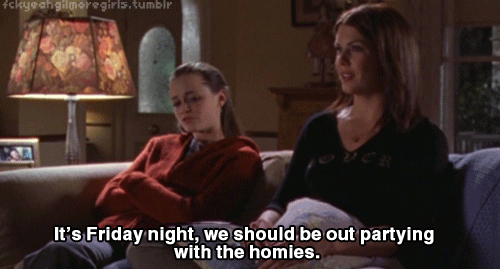 If you do it like the Gilmore Girls, a Friday night spent on the couch is more fun than a Friday night at the bar or a party. Load up on food (and coffee, obviously), movies, and blankets - you're all set.
4. Unlimited inside jokes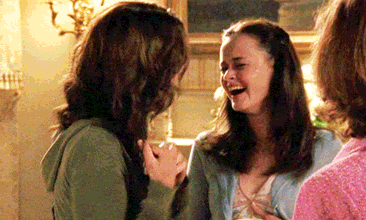 "You had to have been there" is frequently said at family and friends' gatherings.
5. You care about her opinion on dating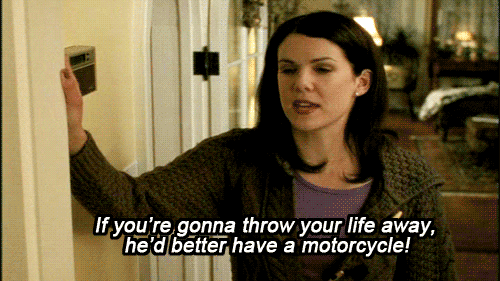 You have to admit, she does have some pretty great advice when it comes to the dating game. After all, she's got years on you.
6. She always makes sure you're fed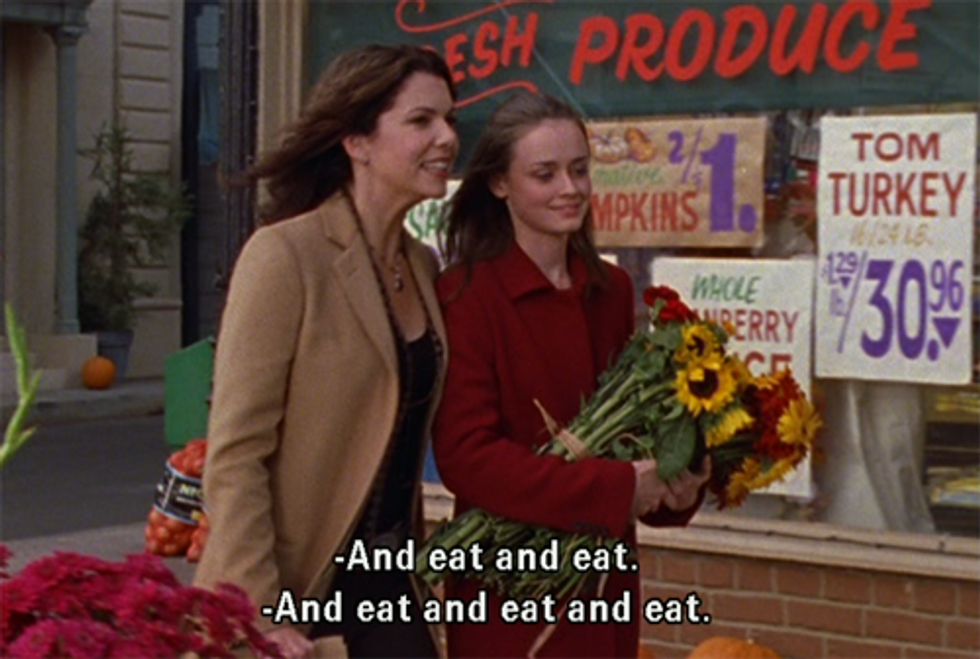 Your ability to even consume as much food as you do definitely came from her.
7. Your friends think she's cooler than you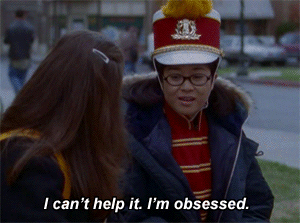 Yeah, my mom really is cooler than me. I can't argue with you on that.
8. You get through painful family dinners together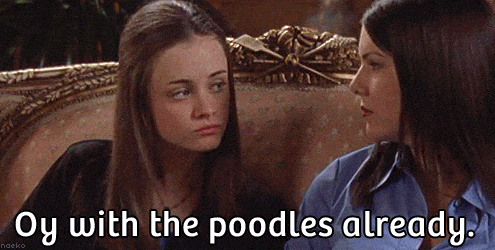 Awkwardness, getting asked serious questions about your life that you don't even know the answer to, pressured by family members to get married - your mom is there through it all, and vice versa. She doesn't want to deal with the dinners as much as you do, at least you two have each other.
9. You're always there for each other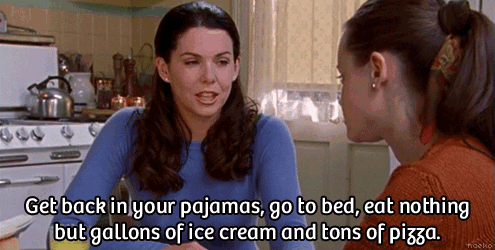 Your mom knows how to fix a broken heart better than anyone else you know - whether it be over a significant other, a bad grade, etc., she knows just what to do.
10. She's your best friend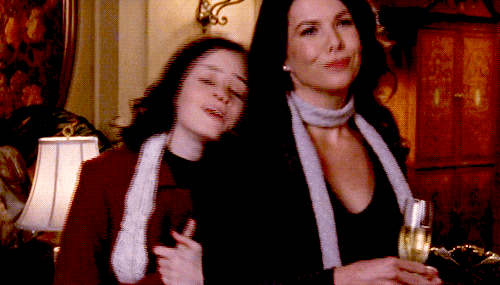 If you're lucky enough to have a mom that doubles as your best friend, then you're one of the luckiest daughters alive.