As a resident college student, one of the mortal sins is locking yourself out of your dorm room: namely, forgetting your keys inside. Despite popular belief, this is not just a rookie freshman mistake; we've all been there.
Stage 1: Forgetting your keys.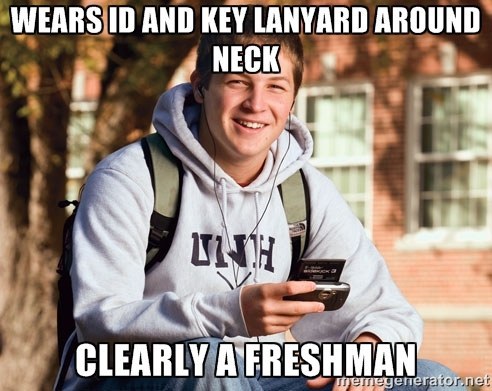 Whether you're running late or just mistakenly thought your keys were in your coat pocket, the reason you lock yourself out in the first place is because you were forgetful. Don't worry; we've all done it.
Stage 2: Wondering where your keys are.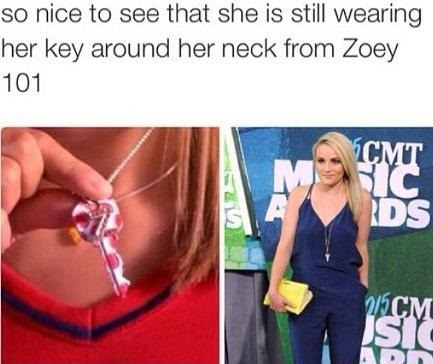 Remember when Jamie Lynn Spears wore a key necklace on Zoey 101?
You could have sworn you put your keys in your coat pocket, but no matter how many times you check, they're just not there. Before entering full-blown panic, you check your backpack.
Stage 3: Denial.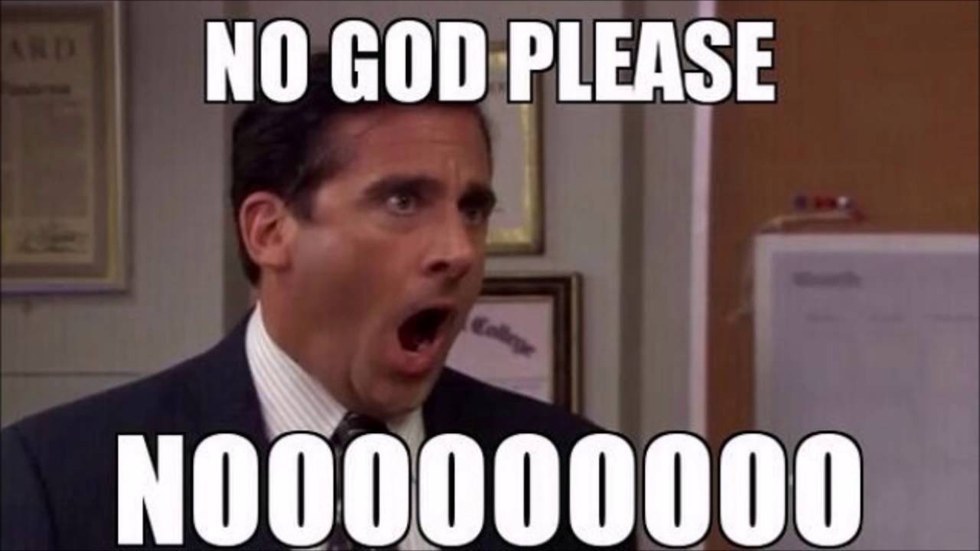 There is no way I left my keys in my room. I'm not that dumb, you tell yourself as you frantically search through your backpack. You deny the inevitable for as long as possible. You pray to the gods above that you didn't forget your keys.
Stage 4: Realizing your reality.
After checking your coat pocket and your backpack three times each, you hesitantly make the realization that yes, you did leave your keys in your room. A string of expletives goes through your mind and you try to think of your roommate's schedule and where she is right now.
Stage 5: Sending the text of shame.
You take out your phone and write the text of shame to your roommate, informing her that you locked yourself out and asking when could she possibly meet you back at the dorm to unlock the door.
Stage 6: Frustration.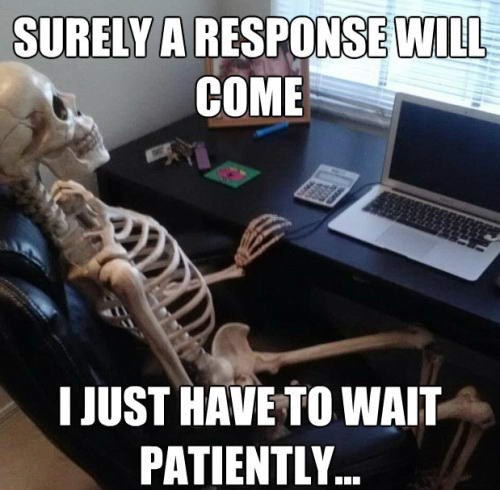 Why is my roommate taking so long to respond? This is an emergency, code-red situation, here people. You also feel super jealous that your roommate has her keys.
Stage 7: Roommate SOS!
When your roommate responds to your text of shame, you feel some relief. She informs you when she can make it back to the dorm to unlock the door so you can get your keys, and depending on how far away that time is, you either want to yelp with joy or consider tracking down your RA in the meantime.
Stage 8: The wait.
The wait around time before you can be let back into your dorm can range anywhere from a few minutes to half a day. You talk to your roommate about possibly meeting her at her class and borrowing her keys. You knock on your RA's door. You brainstorm every possible solution to your problem. You debate climbing in the window, even though you live on the second floor.
This mandatory wait around time gives you enough time, while abandoned and helpless, to contemplate how much you hate yourself for getting your keys. You constantly wonder how you could be so dumb, and reflect on the power those keys have for college students, and how you can do literally nothing without them.
Stage 9: Reunited.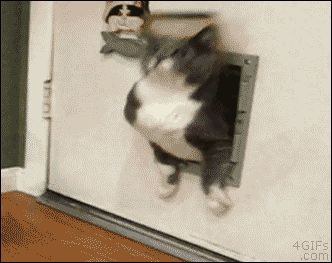 When your roommate finally unlocks the door.
Whether it's your RA or your roommate who finally unlocks your door, you feel incredibly relieved to be reunited not only with your dorm room, but with your keys. You curse them for sitting innocently on your desk while your entire morning was destroyed by their absence.
Stage 10: Promising yourself that you will never forget your keys again.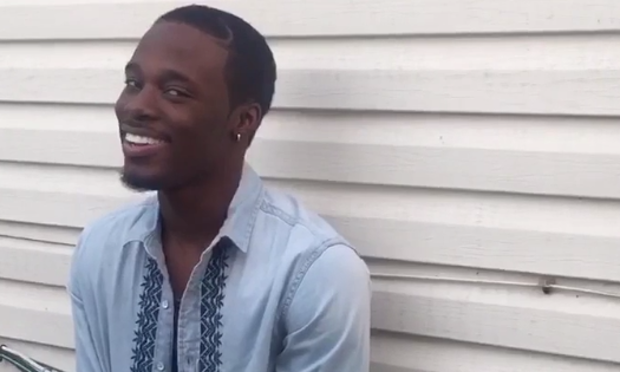 Even though we all know it's bound to happen again.