You want to be a noteworthy artist? Get yourself online. With artists such as XXXTENTACION, who was recently discovered by Drake on Soundcloud, independent artists are choosing to share their music online to hopefully get their name out there. However, some artists are just choosing to use these sites as canvases for their own personal expression. I interviewed DenseMind, aka Skyler Samson, a Cali-born hip-hop producer located in New Braunfels, Texas. Skyler has 956 followers on Soundcloud, and has worked with rappers in Brooklyn, Texas, and Los Angeles.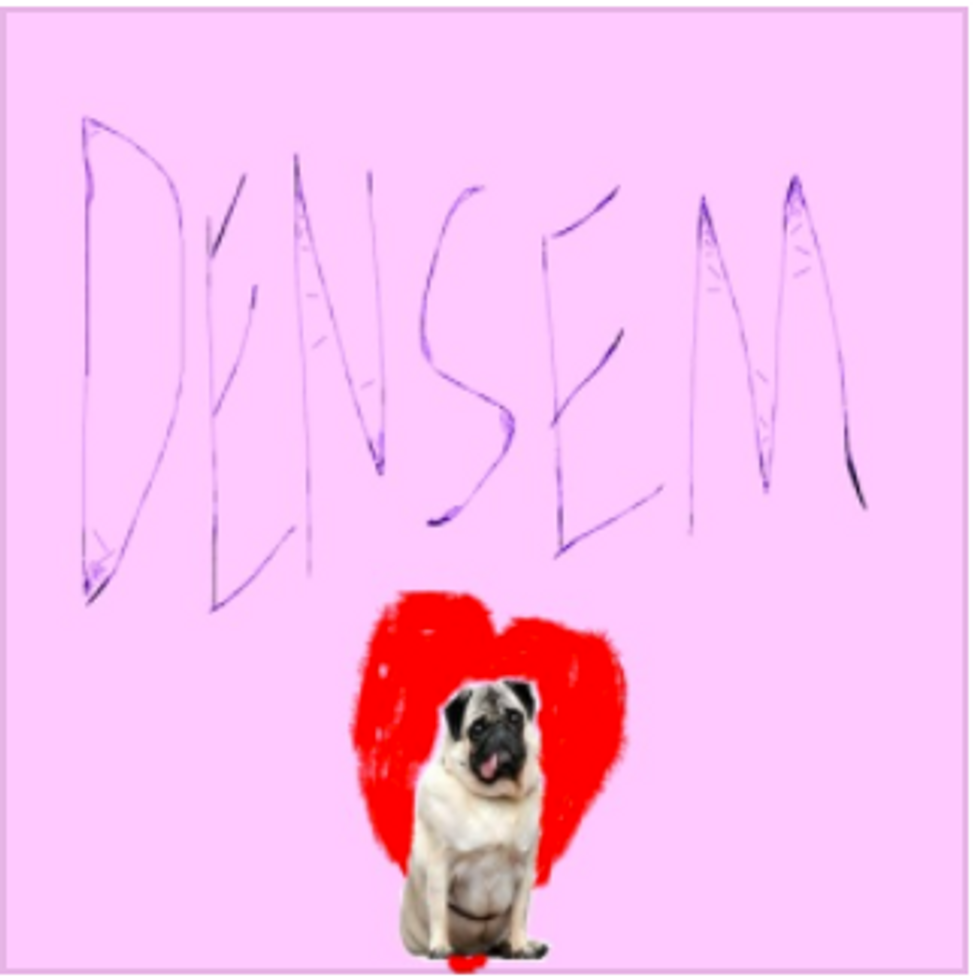 Who started it all for you?: Hip hop producer in Japan by the name of Nujabes. I've never hear music like his, which is really relaxing but calm and soothing at the same time. It made me realize that you can understand someone just through a beat. He had a uniqueness and a passion in his music.
When did you start and why?: When I was 14, I began to suffer with depression. It triggered me to find outlets to express myself.
How did you come up with your name?: I was trying to analyze myself hardcore, and how I presented myself to others. One of the first things that I came up with was that I had a very analytical mind. If I was going to school or anywhere in public, I tried to make it seem like I wasn't an awkward freak. I felt like I always seemed that way. It's contradicting, because I seem smart and intuitive but I am actually filled with all these meaningless thoughts and anxieties.

How did you get listeners?: I didn't, I just posted my songs and left them there. You make something with someone, their friends hear it, their friends share it, and you just wait. I focus more on having the right people to find it. As long as someone finds my music, likes it, can vibe to it, then I've done my job.
How do you get people to take you seriously as a musician?: I just try to let them know that I am potentially making something that will mean something to someone. its supposed to be fun--and I do have fun--but the finished product should be something I'm proud of.
Is image important?: Not important at all, unless your the spokesperson for a group or label. If you're a rapper or singer then you should present yourself in a way that people can connect and understand you. Take Mac Demarco: he looks terrible but people find him humble, and they like his "chill" vibe.
Do you ever compare yourself to big producers? Yes. If you didn't, you'd be stupid not to. Drake, J Dilla—they're a source of inspiration.

So since you've worked with hip hop artists all over the country, how do you make connections?: Either Soundcloud or by asking around. If you like someone's song then you ask them if you can work with them. You can go on Reddit, Soundcloud, or in person. If you know they make music, ask them. It's really not hard at all, just find the right people.
How do you feel when people praise your work?: I don't like it, because I never feel that my work is how I want it to be. All the songs that I've made with other artists are not enjoyable to me. I always try to find ways to make songs that are enjoyable to others, but that mean something to them. I'm not at the level that I want to be at yet; I'm still learning. So ironically, I don't like it when people say they love one of my songs.
What is one song you know every single word to?: Atmosphere by Sunshine, because it just felt like the perfect song to listen to if you're strolling down the streets of California.
How is music viewed differently in Texas than in California?: People's ideals on music are not very different wherever you go. Texas is more heavily influenced by country, sure, but hip hop is also a big thing. You can't definitively say that California is home to hip hop, even though of course there is a big community there. You need to have an open mind everywhere you go and not just follow stereotypes.
What is some advice that you'd give for people who want to start making music?: You need to study. Whatever you are trying to do, you need to study and practice. You need to be ok with knowing that it won't sound decent at first. The fact that you are making music and something that sounds like a song, you should be proud of it. Be proud that you are making something that you can call your own. Be patient and work hard.

How will music change in the future?: Now, everyone is trying to make their own label by sounding different. You get certain things and genres by sounding different, even though its not necessarily the best. Yet people appreciate something unique. Thats the way music will be for eternity.

If you could send one thing that represents humanity to an alien planet, what would it be? A dollar bill.

Through his music, Skyler reminds us that within the craze of having success in the music world, a song is just a reflection of an artist's individual self.
Check his beats out: https://soundcloud.com/dense_mind/tracks