By now, everyone knows the importance of ensuring that their social media activity doesn't become a career liability. What many don't realize is the positive role social media can play on their resume and their job search as a whole.
First, let's have a bit of a reality check. Employers don't read your resume. They scan it. They look for key pieces of information along with relevant keywords to determine whether or not you are worth a second look. One of the items that they look for are links to your social media profiles.
That's right! They may not verify whether or not you really worked at Arby's in college, but they will check out your LinkedIn profile. Many will also take a look at your Facebook activity and Twitter feed as well. Because of that, the best career advice may be this; create a positive, professional social media presence now, and use it to your advantage when looking for a job.
Creating a Professional Presence on Social Media
Of course, you don't want to link to your social media profiles unless they add something positive to your professional resume. It's time to create a professional social media presence, unless you've done so already. Here are some tips for doing so:
Separate The Personal From The Professional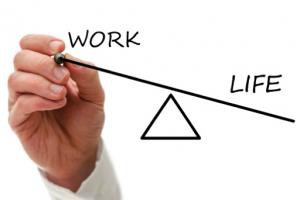 Even if there is absolutely nothing unseemly on your personal social media pages, it's best not to use them for professional purposes. In fact, you might want to consider making those pages private so that only friends and family can access them. Doing so protects your privacy, and allows you to create professional profiles where you can focus solely on career related content and contacts.
Be Consistent
Lack of consistency can raise eyebrows, and not in a good way. For example, if you've labeled yourself as a social media manager on your resume, but your LinkedIn bio lists your current job title as social media assistant that can be a problem. At best it looks like your bio is out of date. At worst it looks like you've exaggerated your role.
Try to keep job titles, education and work history, even your name consistent across all of your profiles as well as your resume. It not only helps with credibility, it also ensures that you are easier to find by anyone who wants to connect with you professionally. One thing you may want to consider is using a resume writing service. Not only will your resume expert be able to create the resume or CV that you need, many also write professional profiles as well.
Show Your Expertise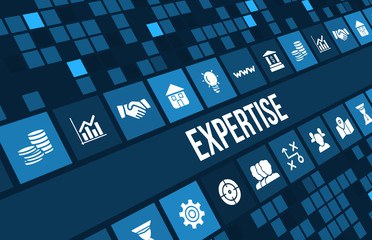 Okay, you've created professional profiles. What do you do now? The key is to create content that highlights your professional expertise. Here are a few ways to accomplish this:
Link to your professional website or blog in your profile
Promote industry related blog posts that you have written
Share photos and videos of your work
Give industry related advice
Find and participate in relevant conversations
Don't be afraid to brag - Post your rewards and accomplishments
Be Opinionated
Many people are afraid to make much noise on social media. They fear creating controversy. The only problem is that by being meek, they don't get much attention. Remember that it's possible to be opinionated and bold while remaining professional.
Think about the thought leaders in nearly any industry. They achieved their positions through their expertise, and their willingness to put themselves out their. Thought leaders make predictions. They frequently disagree with the status quo. They have strong opinions, and they aren't afraid to share them.
Be Professional
Everything you post should be treated as if it is an email that is going to be distributed to every person in your niche. Professionalism is crucial. Before you hit post, check the following:
Have you thoroughly fact checked yourself?
Are your words clear and concise?
Is your post useful in some way?
Have you double checked spelling and grammar?
Should you add a picture?
Are their people you should tag?
Have you properly credited any sources you've used?
Are you being needlessly confrontational?
Remember that there truly is no editing or deleting on social media. Once it's out there, you can be sure that at least a few people are going to see it before you reconsider.
Relationships Are Key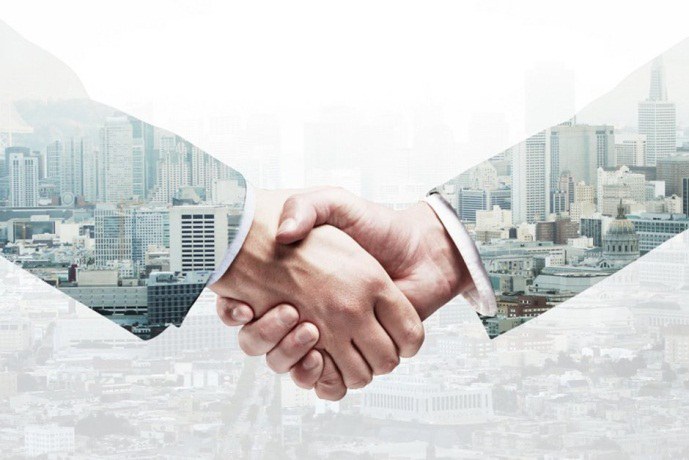 Hiring managers want to see what you have to say on social. They also really want to know who you've connected with, and how those relationships work. This is why connecting with others in your niche is so important. You want to reach out to coworkers, college instructors, colleagues, as well as industry influencers.
Of course, having someone on your friends list isn't going to do much to impress anyone. You have to do the work required to actually build relationships. This includes:
Commenting on Relevant Posts
Helping Others Promote Their Posts And Accomplishments
Participating in Conversations
Joining Industry Related Groups And Conversations
Reaching Out Through Direct Messaging When Appropriate
Ask Bloggers in Your Industry to Collaborate With You
Remember that building relationships on social media is a daily effort, and that reciprocation is key. You have to help others boost their social media presence in order to boost yours.
Know Where to Include Your Social Media Handles
Most resume writing experts agree that your social media handles should be listed on your resume with your other contact information. Most choose to place it after the email address.This is one section of your resume that you can be sure gets attention from hiring managers.
One more consideration; you'd never use a cutesy or off color email address on your resume. Keep that in mind when you create your professional social media profiles. In fact, you can customize the URL of your profiles so that they are professional and reflect your identity.
Conclusion
Your social media presence can be a true asset in your job search. Take advantage of the opportunity.