Dear Mom,
Happy Valentine's Day! I just wanted to let you know that no matter how old I get, I won't stop finding special ways to let you know how much I love you, and I will try my best to get especially creative on holidays such as these. Some people find the excess of candy and stuffed animals that fill the stores this time of year annoying, but we've always enjoyed the displays. Hell will surely freeze over before the day comes that one of those adorable teddy bears won't be purchased as a "just because" gift. How can someone not be happy with something soft to hug?
There's always a lot of bitterness that is floating around during this time of year, especially about relationship status. I think many people must have forgotten the days of childhood when Valentine's Day was a day we all showed our classmates a little love, indiscriminately. No doubt, it is a great feeling to have a romantic Valentine, but there is so much more to love than just the romantic aspects of it.
I'd like to take the time to thank you, mom -- to thank you for letting me know what it feels like to be unconditionally loved. Your love has served as my rock for as long as I can remember, keeping me grounded and giving me the confidence I needed to shoot for the stars. Whenever I'm feeling overwhelmed, you help me see the situation from a different (and more manageable) perspective. Whenever I'm feeling vulnerable, you remind me of my value. No matter what holes I've managed to fall into, you've always helped me see the light and find the strength to climb out.
Now, this doesn't mean that you are a cheerleader who always tells me what I want to hear; you will tell it like it is, and you are always honest with me. If you don't have a good feeling about a guy I'm with, you won't hesitate to tell me. But, when that same guy stands me up on a date, you won't mock me with an "I told you so," but rather, you will greet me with a "you look too good not to go somewhere." Knowing what it feels like to be loved like that is an indescribably beautiful experience. You showed me the correct way someone is supposed to be loved.
I remember when we first started watching "Gilmore Girls" together. Man, was that our show. What made it comical was how similar our relationship was to that portrayed in the show. Everyone else in our lives saw it too. I'm able to (and want to) tell you everything because I know you never judge me and you always find a way to help me understand my life a bit better. We hang out a lot because we always find a way to have an awesome time together and the conversations between us never cease.
A relationship like that comes once in a life time and our bond has never been out of any sort of blood obligation. If I had the choice of who my mother would be, I would choose you a million times over. I am thankful for our relationship, and I will never be too old to give you a Valentine's Day shout out.
With love,
Sarah
RIP Mom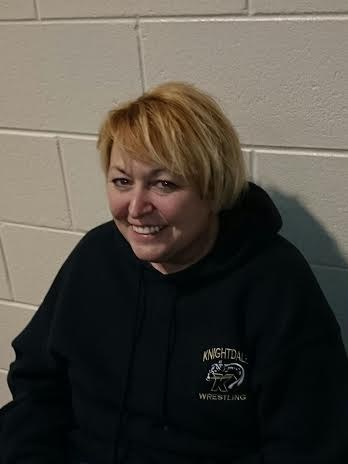 4/6/71-10/13/15