Dear Srihitha, Srinidhi, and Snigdha,
Senior year is flying by, and before we know it, we will be out of here. Our lives are about to completely change, from not seeing each other in the hallways all the time to not even eating lunch everyday together. It is scary to think that four years of high school flew by.
It feels like we were just freshman, complaining about all the workload from Honors Biology and AP Human Geography. We've grown since the time we were freshmen, and honestly, I just wish we could restart high school. I know y'all would want to, too.
First of all, I love y'all. You guys have helped me become who I am today. Many people have come and left our group *cough cough, y'all know who*, yet we have a million happy memories that has helped make us a family. Even more, junior year was the year where we all truly became closer.
From our daily drama spills during lunch to our references from our favorite shows, you guys are truly one of a kind. Everyone needs friends like you guys! I don't know what I would do without you all. You guys are my navigation, my best friends, my rays of hope, my ride-or-dies, and my medicine. You guys mean the world to me, and I can't even describe how much you mean to me.
When I look back through junior, sophomore, and freshman year, I think of all our jokes and struggles with the stupid teachers at our school. Our mini games we played during lunch, like Paranoia, to just talking about the future. I loved all our memories together even though it would be a huge struggle to get everyone to hang out outside of school.
Whether it was Holi or Garba, we always took countless pictures, and we literally looked like babies back in freshman year. We all had a huge glow up from freshman year to now being seniors. Wow, it feels weird saying seniors because we have been waiting for this moment ever since we were freshmen!
I was going through my camera roll, and I found our 8th grade formal pictures. I knew from 8th grade that you guys were definitely the best friends anyone can ask for! Here's a before picture: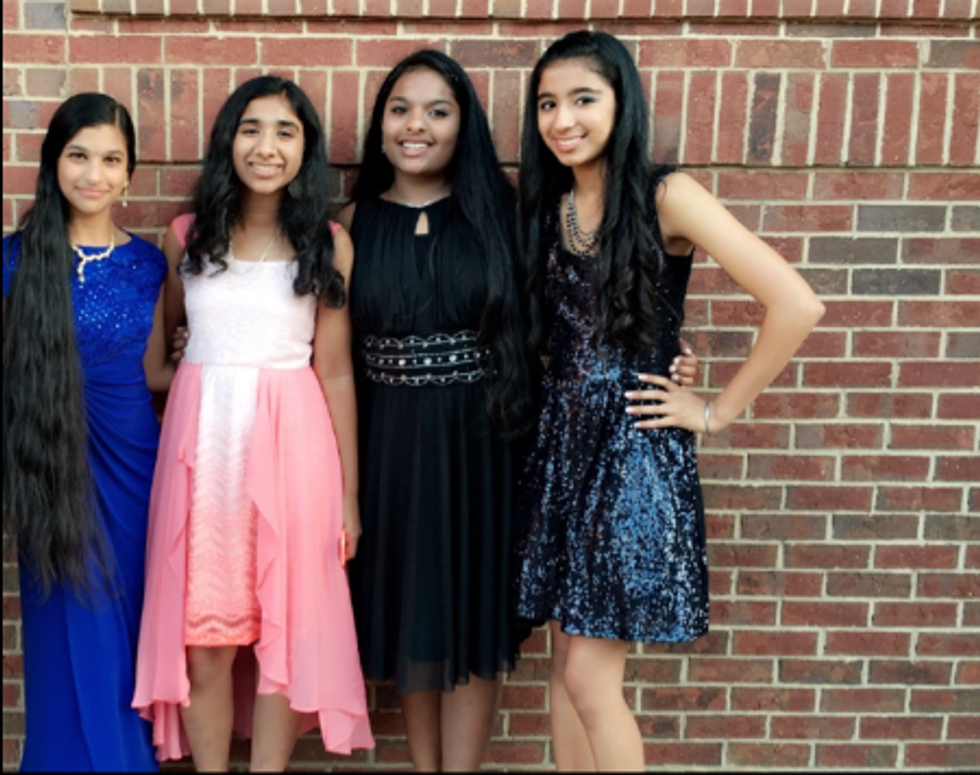 And after picture. We have truly had a huge glow up since then, and I know all of you guys can agree with that!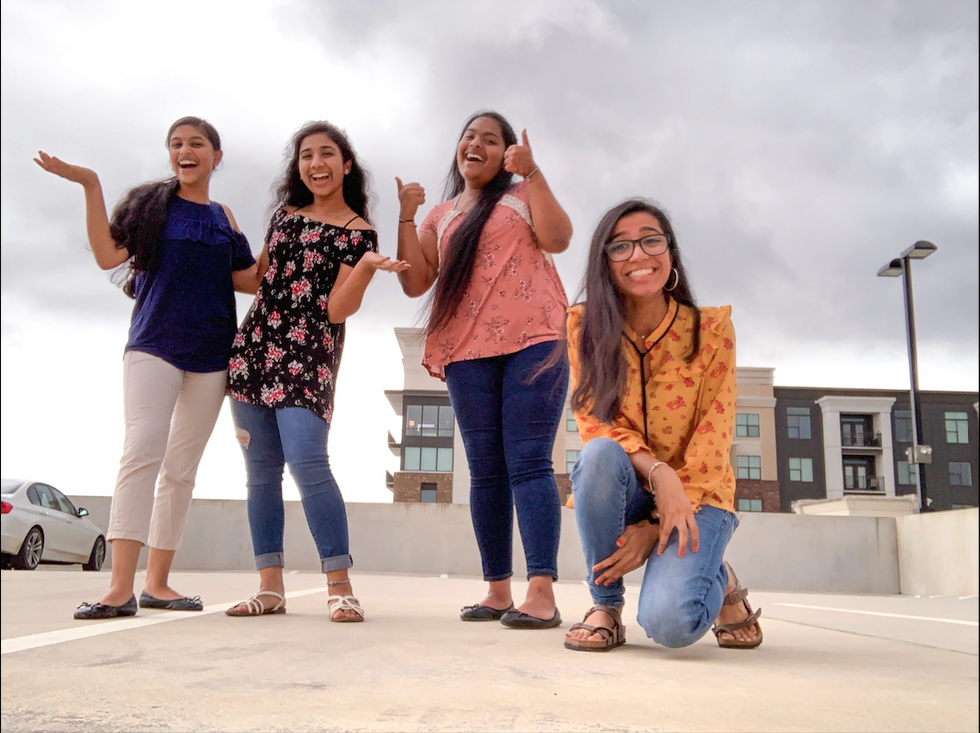 I am literally so thankful to have friends who will always be there for me, who are the only ones that cheer me up, the only ones who will be willing to do anything for me, the only ones who care about me the most!
I sometimes wish I was Telugu because you guys are Telugu, and Telugu movies are absolutely the cutest. However, I'm a honorary Telugu who has watched 10 Telugu movies! I am slowly making my way through all the cute, funny, and historical movies.

Literally everyone needs a Srihitha, a Srinidhi, and a Snigdha in their life. Without you guys, life would be very boring and plain, just like vanilla. All three of you are the most sweetest people anyone will ever meet; you are my motivation through everything. You believe in me more than I believe in myself. If people don't have friends like you, they need to find them.
You are the only reason why I'm never lost because you are my navigation. You are my GPS to guide me through the tough obstacles on the way to get me to my destination.
I am so glad I moved to meet 3 amazing friends that are always there for me during every milestone no matter what. Y'all will always have a special place in my heart. Thank you for always having my back no matter what.
Love,
Joey (a.k.a. Simrit)