April 29th marks the six month anniversary of my emotional support animal's adoption day, and every day, I am so grateful to have him in my life. Boo has been my best friend, my confidant, my support system, and so much more for these past six months, and has helped me more than I could ever have imagined. So, Boo, even though you are a cat, I wrote this letter to you to show my gratitude and to show others that it's important to get whatever help you need for your mental illness, be it an emotional support animal, therapy, medication, or anything else.
Dear Boo,
I know you're a cat and can't read what I'm writing, but I believe that you understand me when I talk to you. You look up at me with those round, green eyes and just listen to everything I have to say. Well Boo, it's been almost six months since I adopted you and you have brought so much light back into my life. You make me laugh and smile. You sleep next to me every single night and keep me calm. You force me to get out of bed every morning and feed you. I always heard the phrase "who rescued who", and I thought it was cute, but after adopting you, I believe it. I might have given you food, love, and a new home, but you have given me hope and happiness. You love me unconditionally and help keep my anxiety at bay. You are without a doubt, one of my best friends. I named you after Arthur "Boo" Radley, a character from one of my favorite books, To Kill a Mockingbird by Harper Lee, to always remind me that being different is good and that
Atticus was right. One time he said you never really know a man until you stand in his shoes and walk around in them. Just standing on the Radley porch was enough.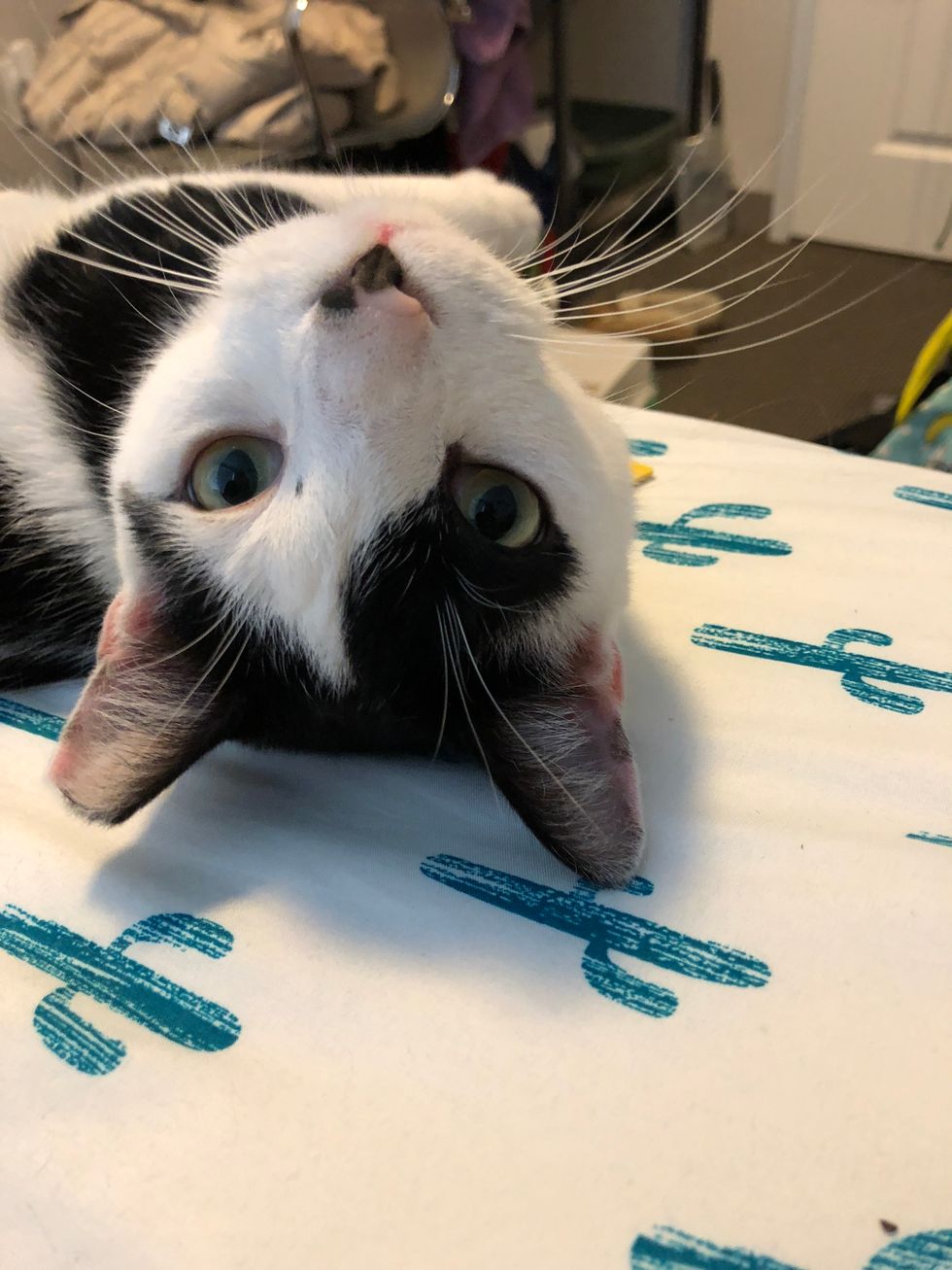 Boo, you have added a new perspective to my life, and have shown me what it is like to walk around in someone else's shoes (or paws). The beginning of your life wasn't great, and I'm sorry for that, but I will do everything in my power to make sure that the rest of your life is great. You have proven to me that experiences do not define you and that if you try, you can change for the better. Thank you for everything you do, day in and day out for me. Thank you for letting me read to you, so I can practice for my future students. Thank you for letting me talk to you, so I can think things out. Thank you for letting me hold you even though you hate it. Thank you for trusting me. Thank you for loving me. Thank you.
Love,
Sam