1. Camellia Grill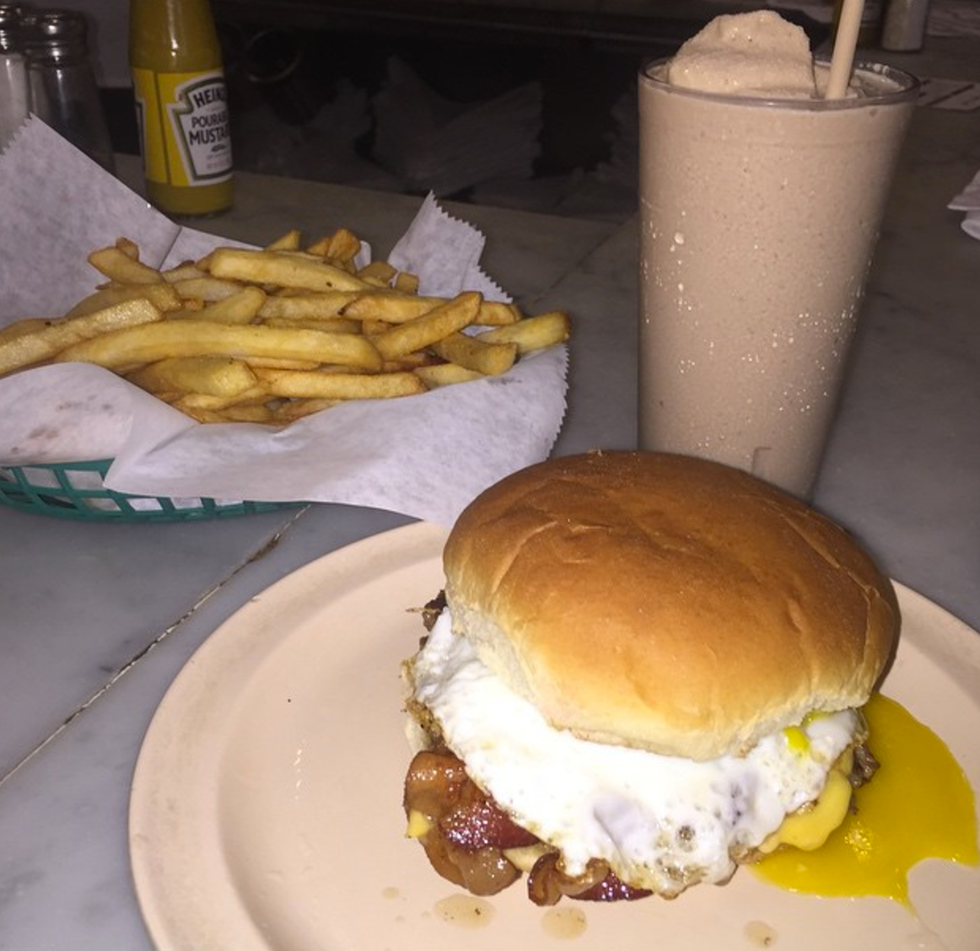 I mean, this is the ultimate place to get a late night snack. I'll take a chocolate freeze, fries, a bacon cheeseburger, and an omelette please... oh, and a slice of pie to-go. Thanks!
2. Port of Call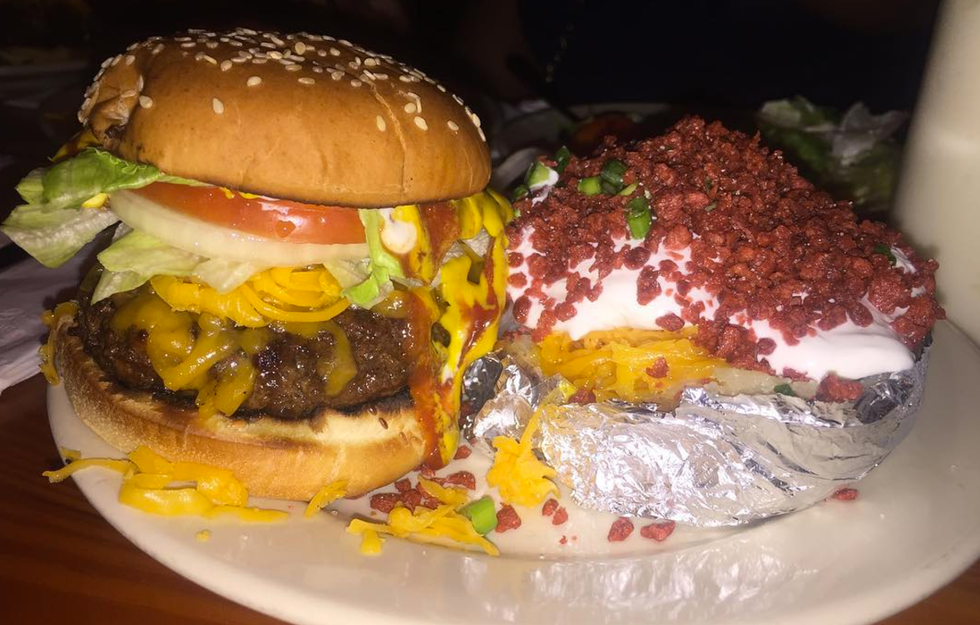 Oh baby, a cheeseburger and a baked potato. YES PLEASE! (Don't forget about their cool souvenir cups).
3. Fry and Pie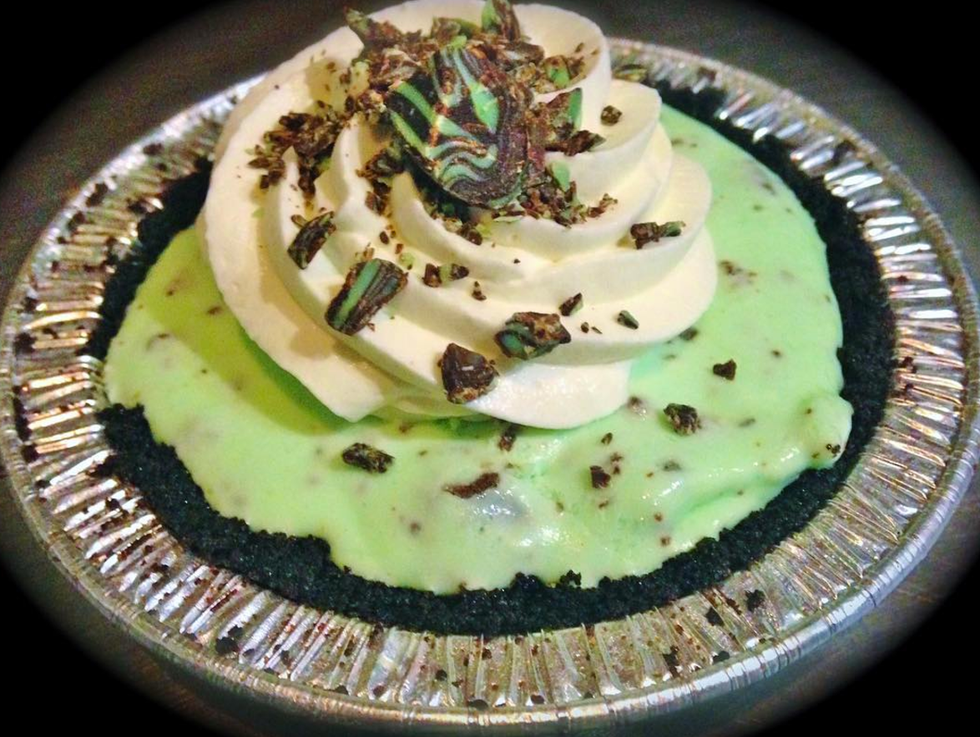 If you're in the mood for something a little more out of the box this is the place for you. Open from Wednesday to Sunday and stays open till around 1am. Who doesn't want a pie and some fries as a midnight munchie?

4. Morning Call/Café Du Monde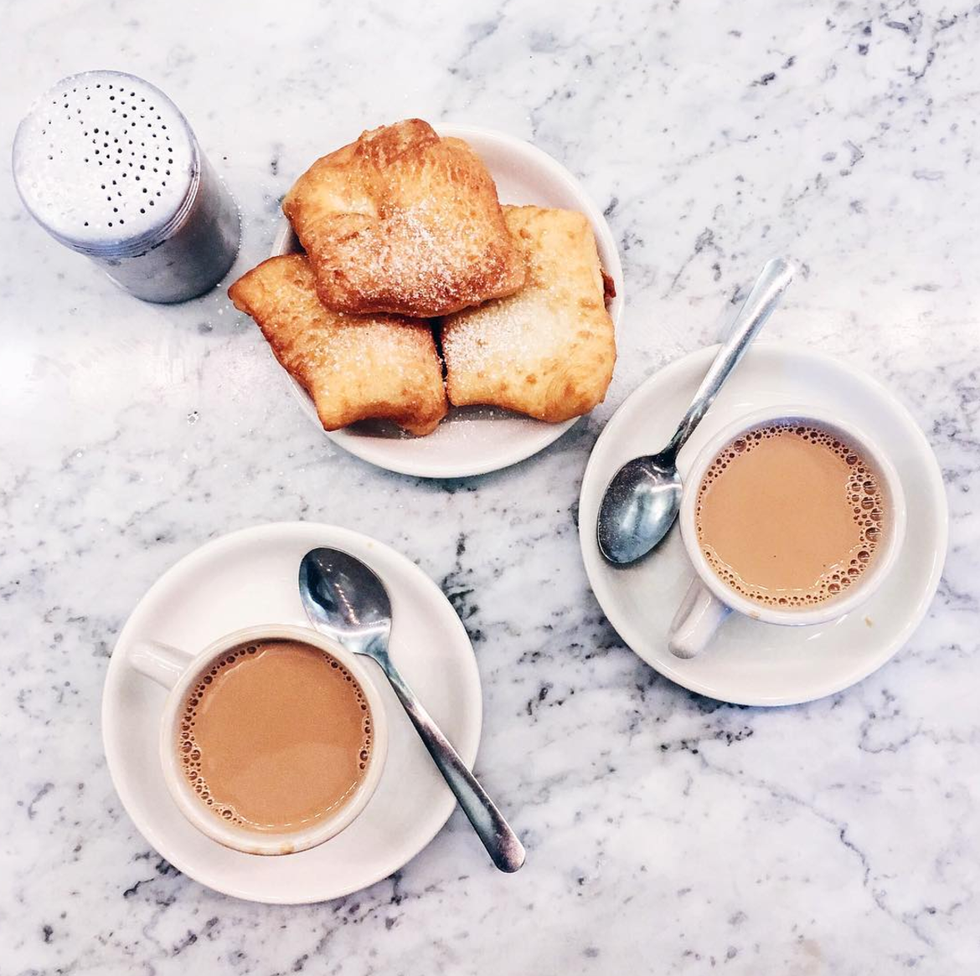 I get it, we're all a little biased on what donuts we eat. But, both of these legendary New Orleans establishments are open 24/7. You can't mess with the classics.
5. F&Ms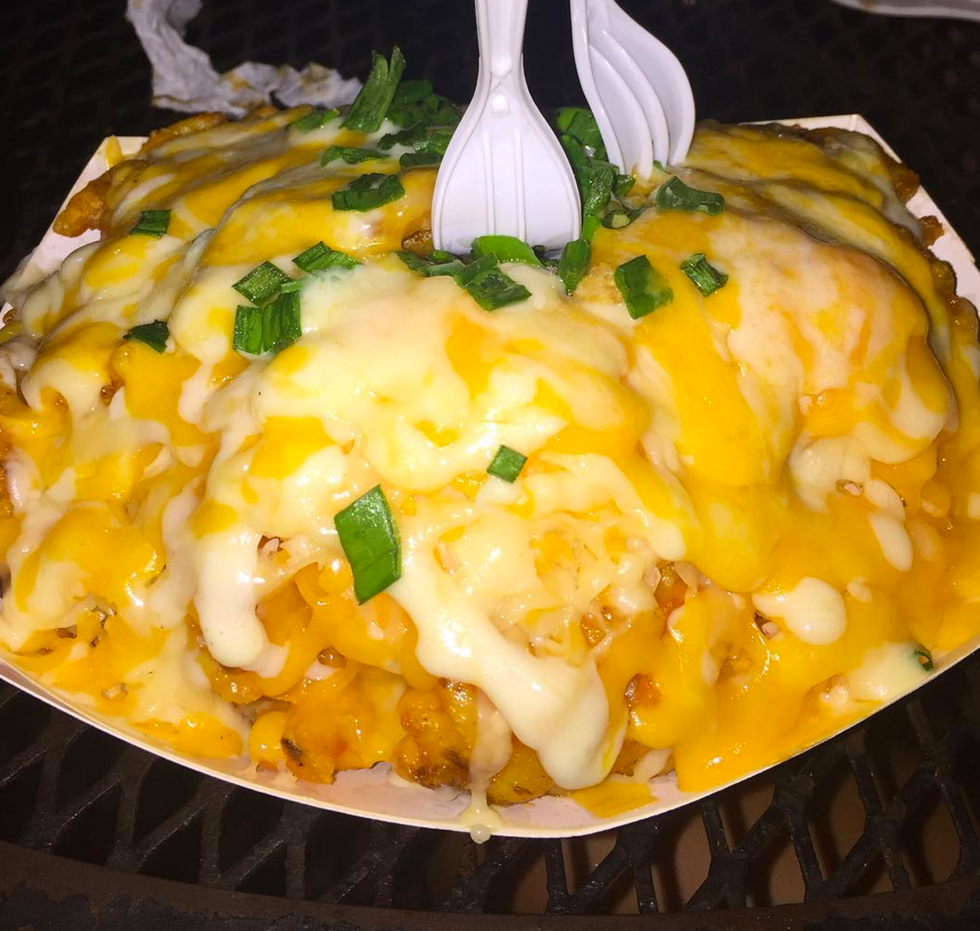 After a night of red bull and vodkas and dancing on a pool table, it's time to devour the best cheese fries in all of the world. This picture honestly speaks for itself.
6. Fat Harry's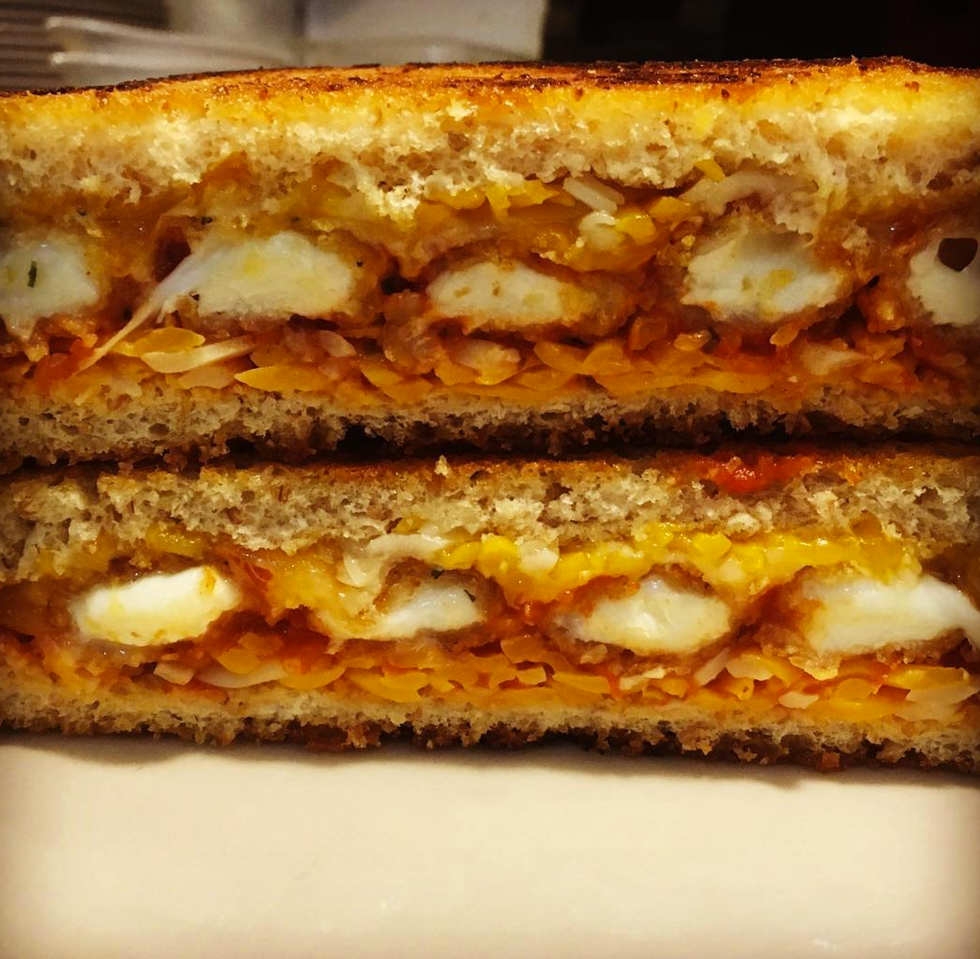 Open 7 days a week from 11 a.m. to 3 a.m. I recommend finding your way to Fat Harry's during Carnival -- it's right on the parade route. The perfect location... you got food, drinks, great company, and most importantly... bathrooms. And, look at that picture above -- they're doing crazy things like putting mozzarella sticks on grilled cheese sandwiches!