No matter who you are or what music you listen to, you know who Lady Gaga is. She's on the radio, in stores – I even saw a picture of her in one of my textbooks. Her 32nd birthday was this past Wednesday, so, to celebrate, here are 11 fun facts you never knew about Lady Gaga.
1. Her birth name is Stefani Joanne Angelina Germanotta.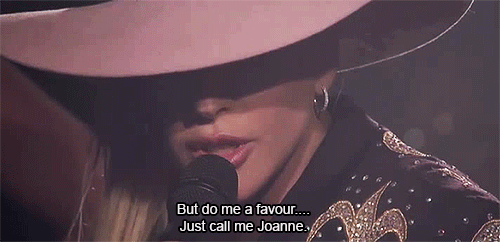 Whew! That's quite a mouthful. Joanne comes from her father's late sister – also who the hit album and song "Joanne" is named after.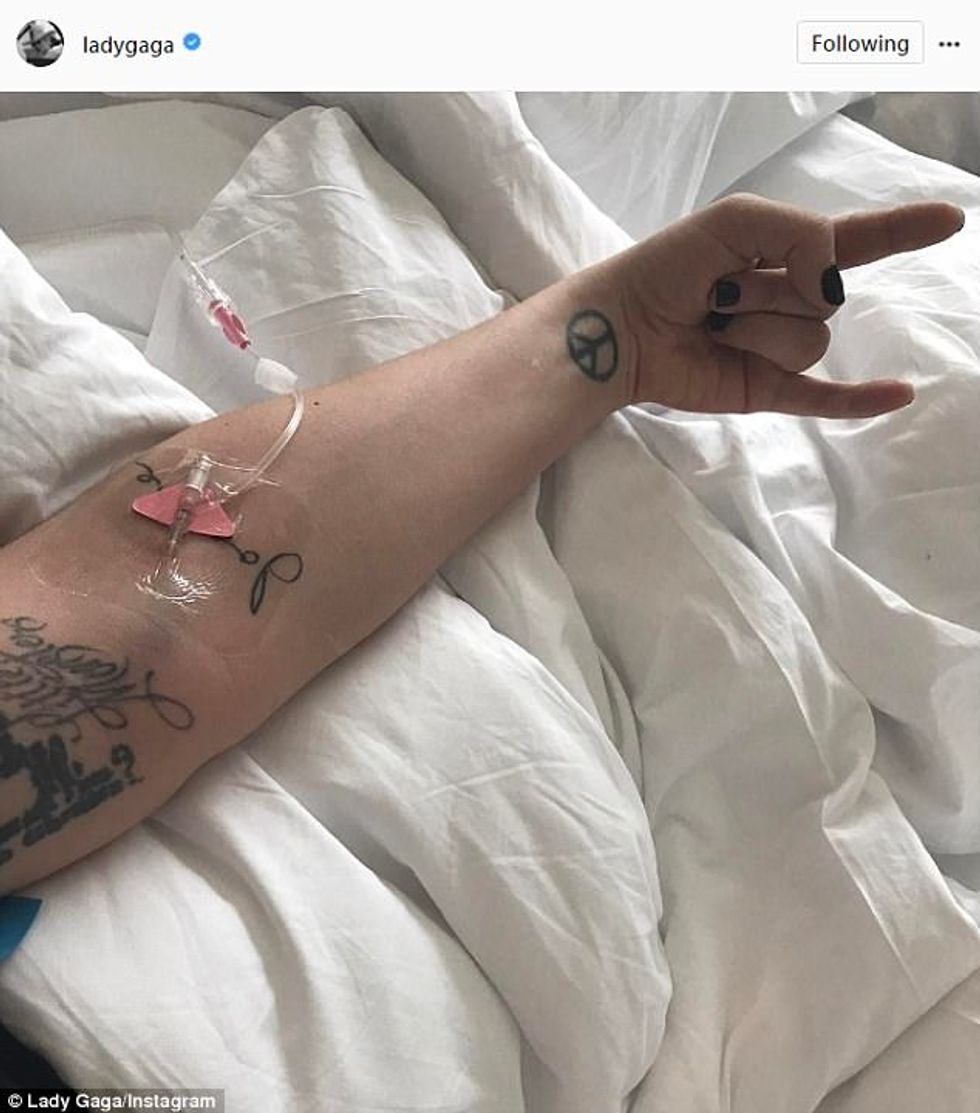 Fibromyalgia is a chronic condition where you experience intense, widespread pain in your muscles, joints, and bones. This can cause extreme fatigue and difficulty concentrating, which led to Gaga cutting her most recent world tour short. She opens up about the condition more in her Netflix documentary, "Five Foot Two".
3. She studied performing arts at New York University's Tisch School of the Arts for one year and dropped out to pursue music.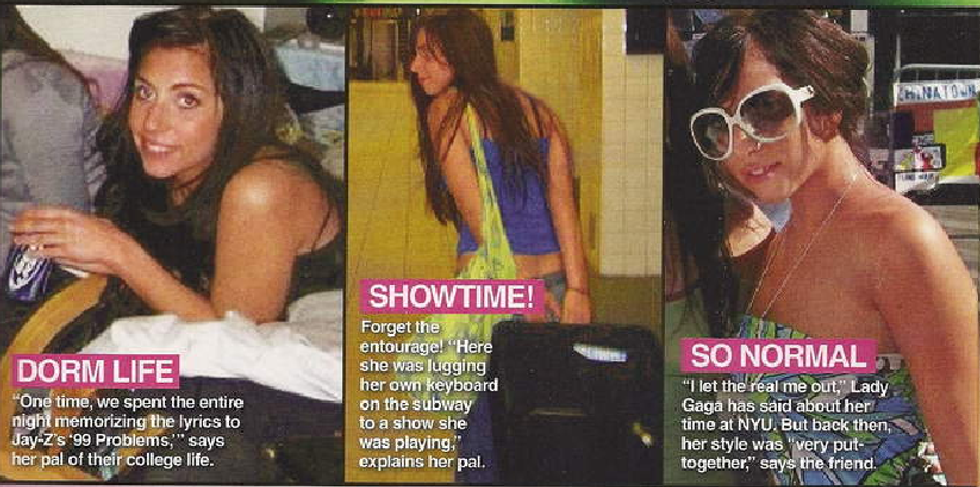 Learning how to play the piano at 4 and writing her first ballad by 13, Gaga is obviously artistically inclined. Gaga's multiple talents include acting, which landed her bit roles on shows like "The Sopranos," and most recently, "American Horror Story."
4. Lady Gaga gets her name from the hit Queen song, "Radio Gaga."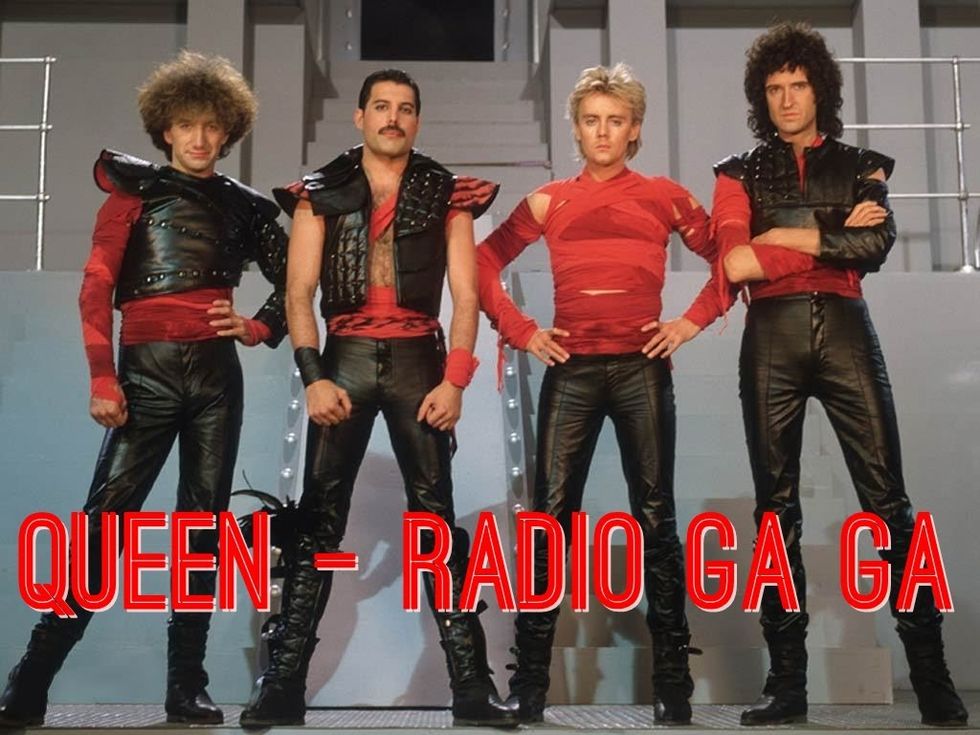 Her then-boyfriend and producer, Rob Fusari, compared her voice to Freddie Mercury's on the song "Radio Gaga." From then on, he began calling her Gaga, and Miss Germanotta added the Lady to really encapsulate her personality.
5. The hit song "Telephone" featuring Beyoncé was originally written for Britney Spears' album "Circus," but was given to Gaga instead.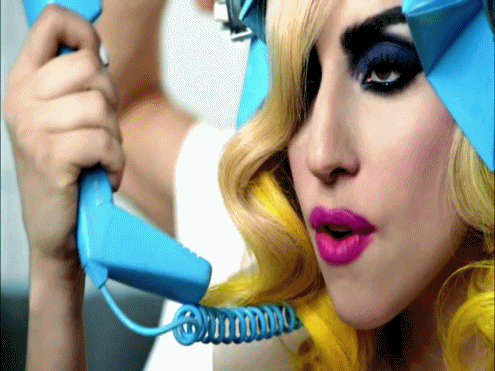 Apparently, Britney didn't particularly enjoy the song. So, Gaga took it for herself. We're still waiting for Part II girl!
6. Chicago police cited her for indecent exposure once.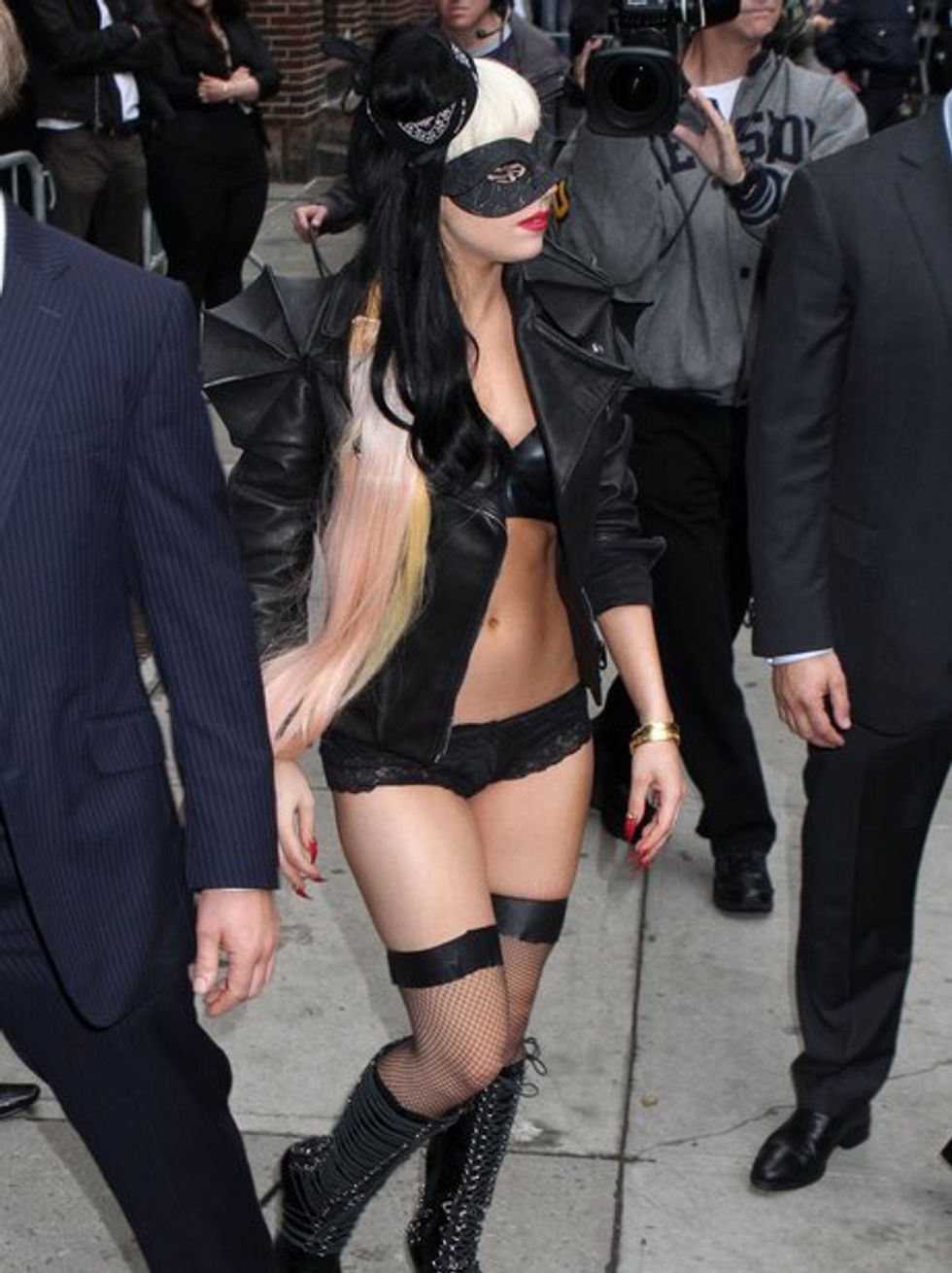 This outfit landed her a charge of indecent exposure. Her response: "It's fashion! I'm an artist!"
7. She wrote "Just Dance" in ten minutes, while extremely hungover.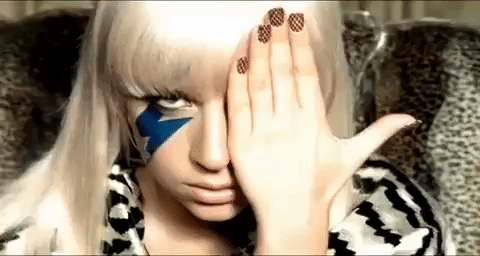 These ten minutes were also her first time in a Hollywood studio, writing alongside producer RedOne and Akon.On that record, Gaga explains that she wanted to write a song that "really speaks to the joy in our souls".
8. Her iconic meat dress weighed 50 pounds.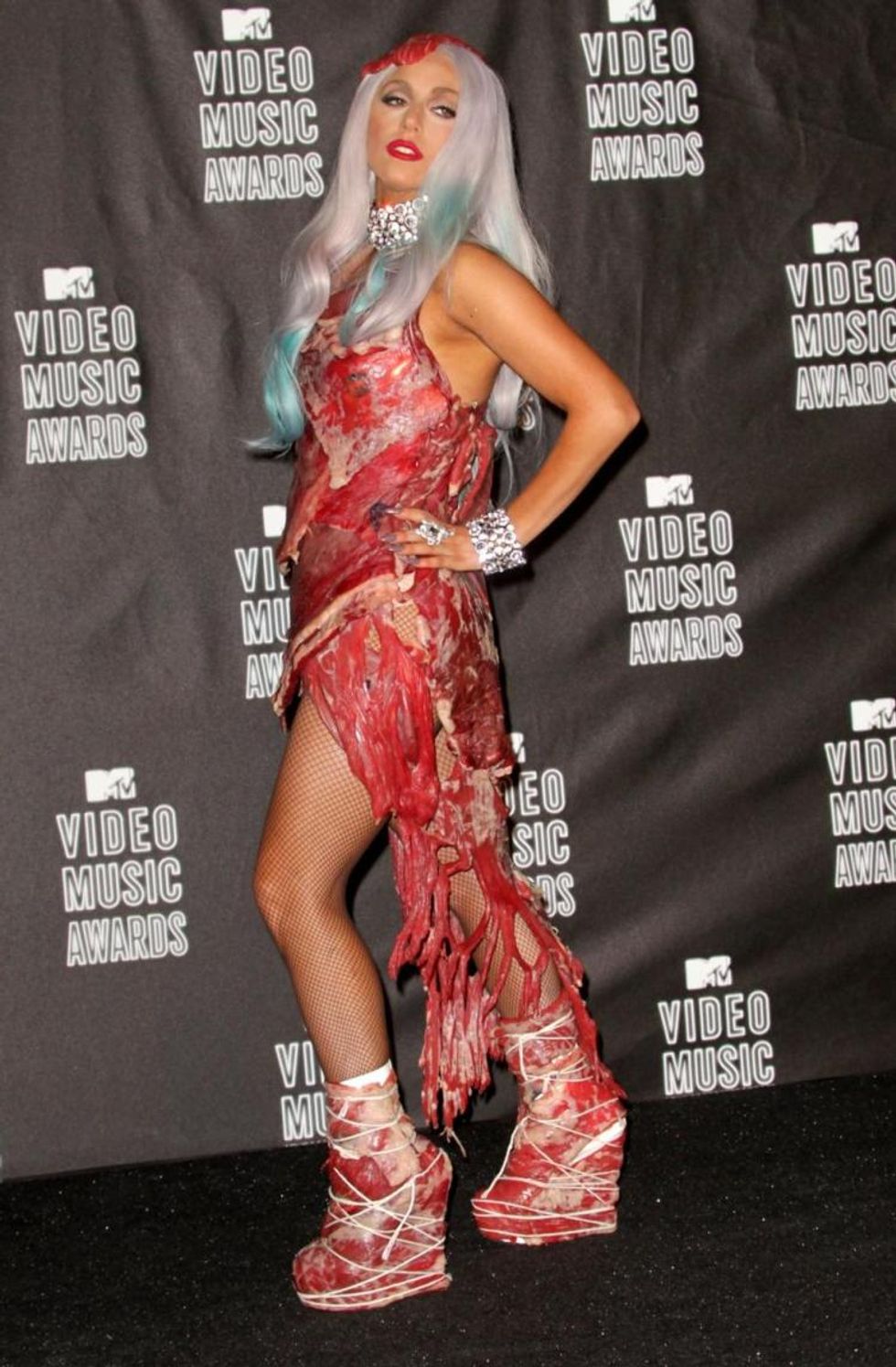 At the 2010 VMAs, Gaga sported her most iconic fashion look in a meat dress crafted by designer, Franc Fernandez. He confirmed that yes, it was real meat, and it even has its own Wikipedia page.
9. She attended the same high school as Nicky and Paris Hilton.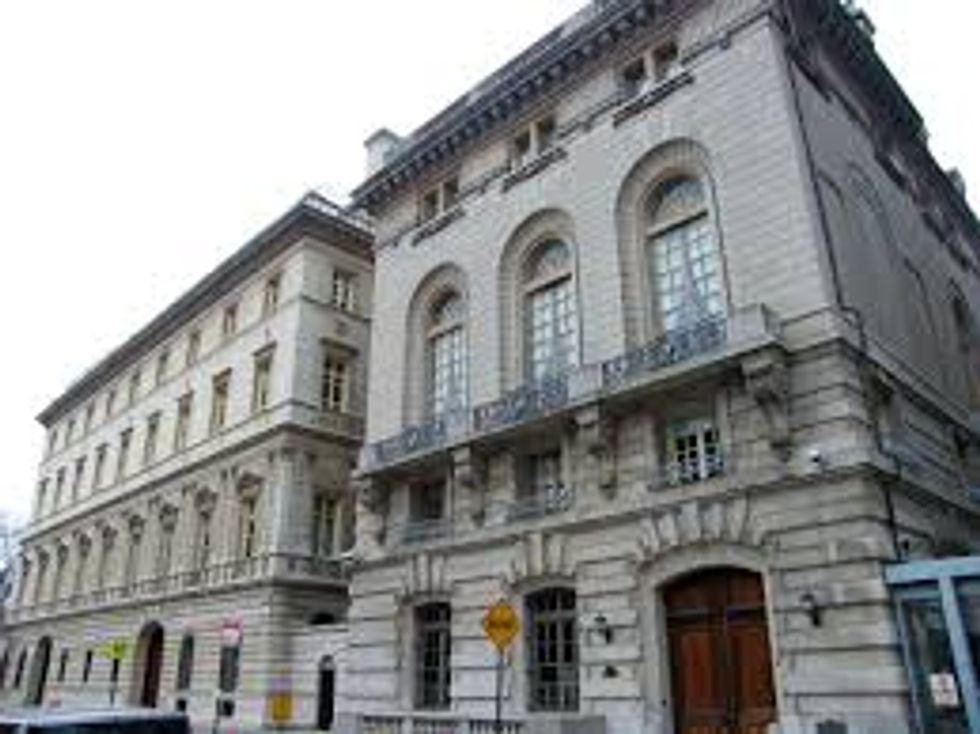 These three stars all attended the same all-girl, Catholic school in the Upper East Side of Manhattan, NYC.
10. She is bisexual.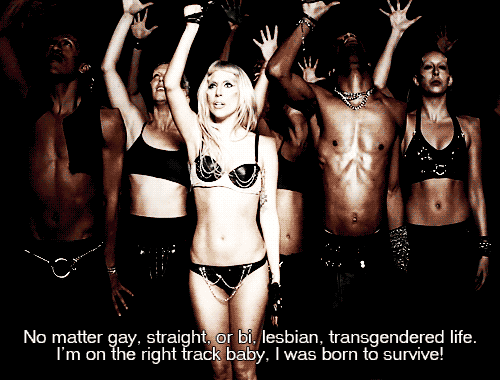 As an icon for the LGBTQ+ community, Gaga actively advocates for LGBTQ+ youth through nonprofits, appears on shows like "RuPaul's Drag Race", and produces multiple gay anthems, creating safe spaces for the LGBTQ+ community.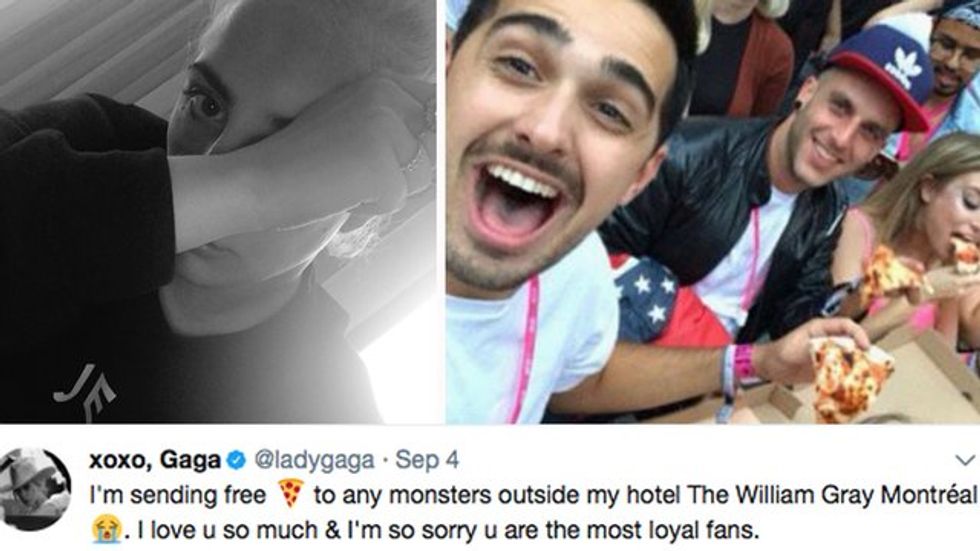 What's not to love about that? She truly fulfills her title of Mother Monster!
We love an icon! Here's to you, Stefani!