Kylie Jenner has become one of the most successful sisters out of the Kar-Jenner clan (after Kim, of course). Before she became the makeup mogul that she is today, she was trying to make it in the fashion world as a model, but that was unsuccessful for her.
Kylie and her older sister, Kendall Jenner, came together and launched their collection with PacSun and in between, Kylie was involved in a few campaigns, but nobody ever took her seriously until her lips became the center of attention in 2015 after eagle-eyed fans took note of how much her lips "grew" over the course of two weeks.
Kylie tried to play off the fillers and say that she would over-line her lips, but nobody believed her and it sparked the "Kylie Jenner lip challenge" which lead to serious injuries to the people who decided to be "cool" and participate. Kylie then came out and admitted to getting fillers and thus, "Kylie Lip Kits" was born.
Kylie then changed the company's name to "Kylie Cosmetics" in 2016 when she expanded into face products, such as eye-shadows, concealers, and highlighters. Now, adding to the brand, she's created "Kylie Skin," which is her skincare line that she swears by to achieve her flawless skin.
Now that you're all caught up on Kylie's rise in the makeup and skin industry, let's talk about her office.
ICYMI, Kylie Jenner recently released an "office tour" in a YouTube video. The video is painfully long and resulted in a LOT of memes making fun of the reality star's reactions to things she has never seen before and awkward singing to her baby at the end of the video.

In the 16-minute video, Kylie starts off in the main entrance to her office and points out that her mom may have added pink umbrellas to the waiting room because she's never noticed them before and opens a jar of pink M&Ms with her face imprinted on them.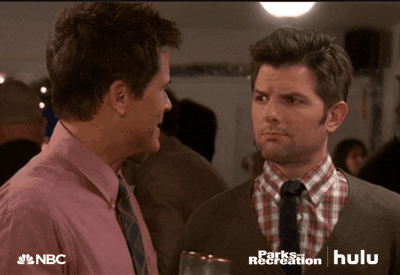 She then moves onto the main walkway that leads to the offices, conference rooms, a showroom, green rooms, bathroom, photoshoot areas, and a champagne vending machine.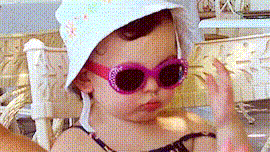 While Kylie explained everything in detail about the beautifully designed office, I couldn't help but notice that it was like she didn't believe it or forgot her lines that Kris wrote for her.
She was very repetitive about certain rooms' functions and seemed like she only knew a little bit about her own office.
She spent a lot of time explaining why she has a wall of her lip kits, a giant oversized lip just chilling against a wall, and why she has fuzzy spin chairs that she can spend hours just sitting and spinning in.
Overall, I felt like I was just watching a toddler walk around a house trying to talk about different objects with little to no knowledge about them.