Earlier this year, we were devastated by Brad and Angelina's breakup. We thought that love was dead and that all hope was lost for celebrity relationships. But Thursday night, the world received some great news- Kourtney Kardashian and Scott Disick are back together!! After a year and a half apart, the two have decided to give love another shot.
Love is not dead folks -- if Kourt and Lord Disick can work through all of their issues, then there's hope for the rest of us. They're not a perfect couple by any means, but perhaps that's why we love them so much. They've shown the world the value of forgiveness and patience. To celebrate their rekindling, let's take a look back at how it all started.
2006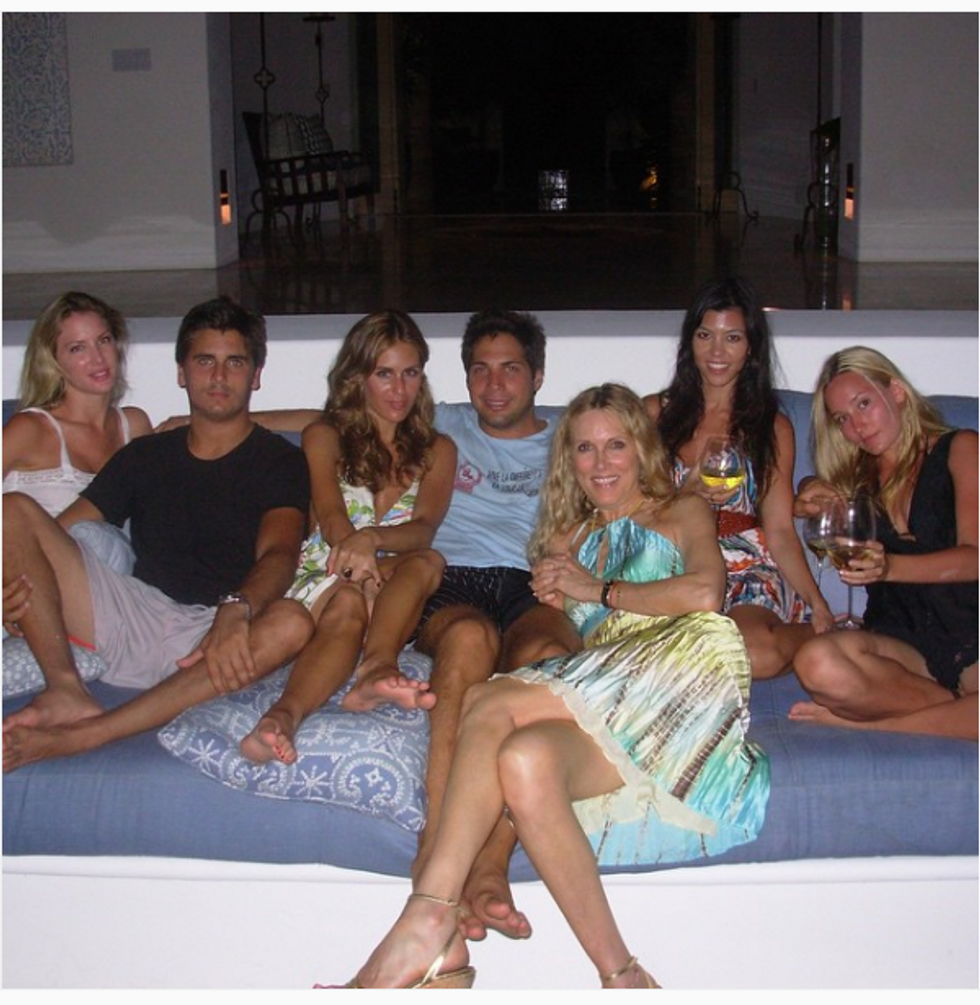 Kourtney and Scott first met at a friend's house in Mexico, but it wasn't exactly love at first sight. Scott took an interest in Kourtney, but at first, Kourtney was not interested in him.
"I just thought he was so annoying. He was four years younger, he lived in New York, he didn't have a job."
2007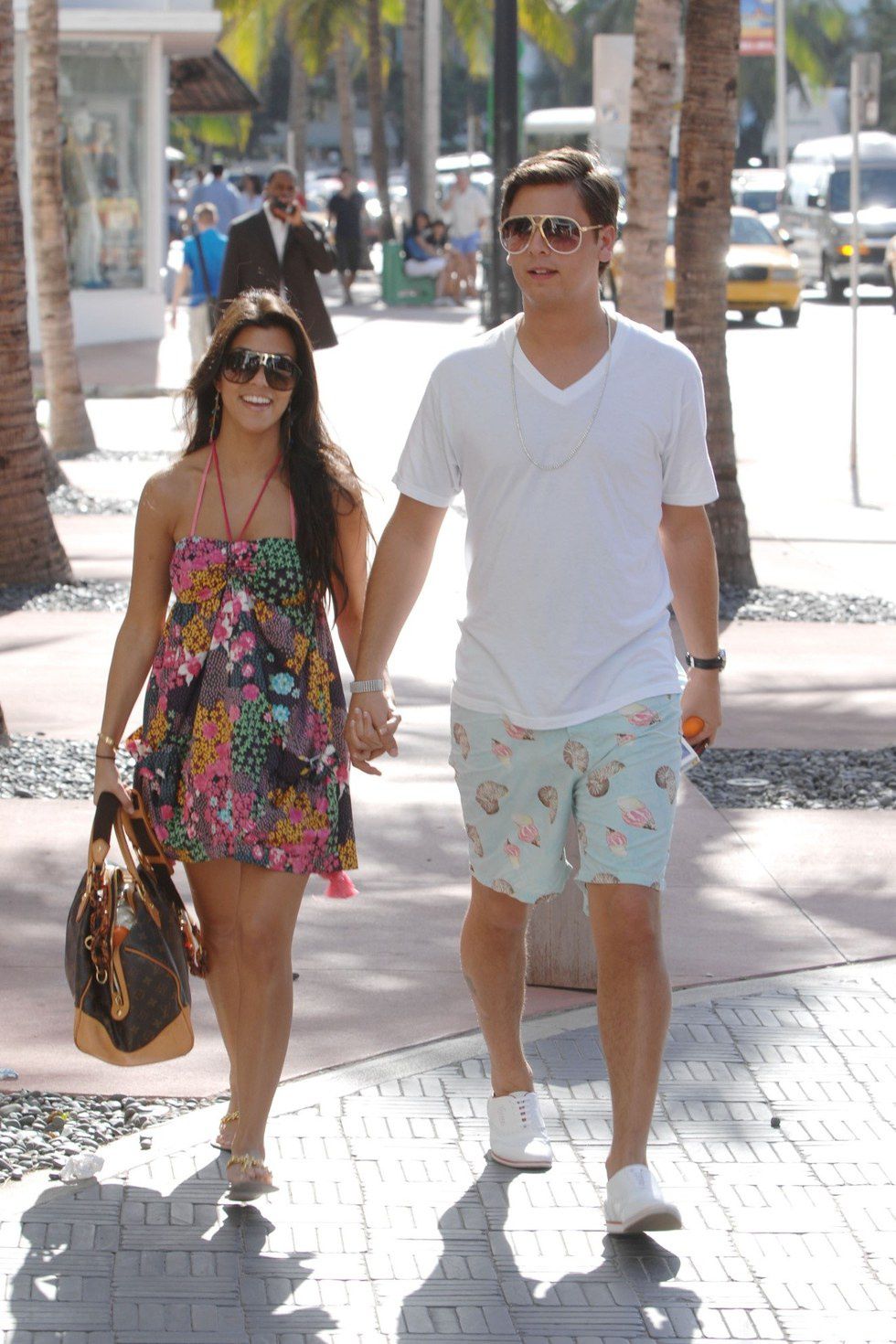 Evidently, something changed for Kourtney after her initial first impression, because when "Keeping Up With the Kardashians" (KUWTK) first aired in October of 2007, Scott and Kourtney's relationship was a major subplot. Kris was skeptical about Scott's "playboy attitude," but Kourtney defended him.
2008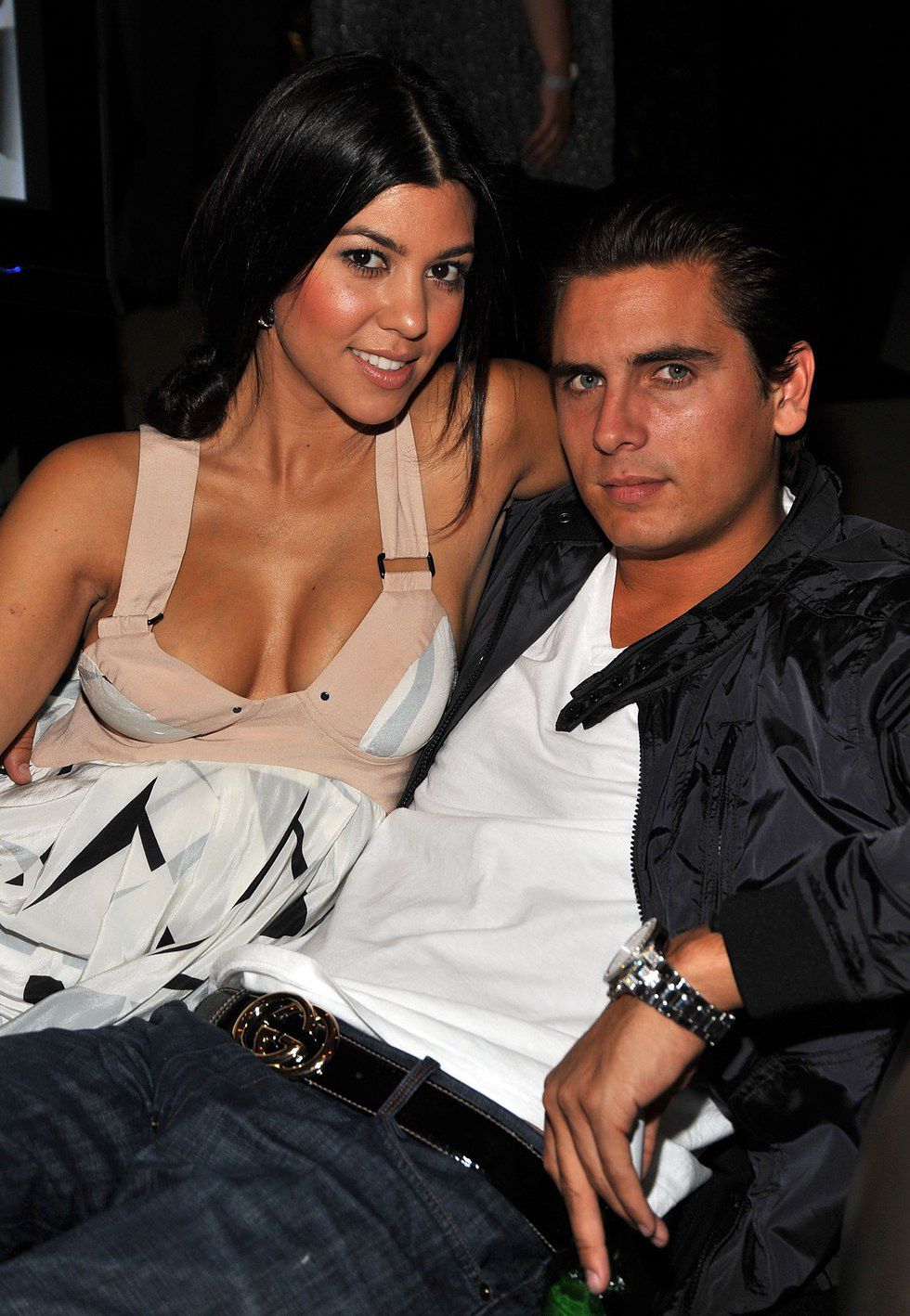 In early March, Kourtney confronts Scott about his alleged cheating on the first episode of season two of KUTWK. She discovered flirtatious texts on his phone to another woman.
"I loved looking into your eyes last night," he wrote. "I wish I could come to L.A. for a week and not tell Kourt."
After an argument, Scott explains himself to Kourtney and her sisters, who are still skeptical.
2009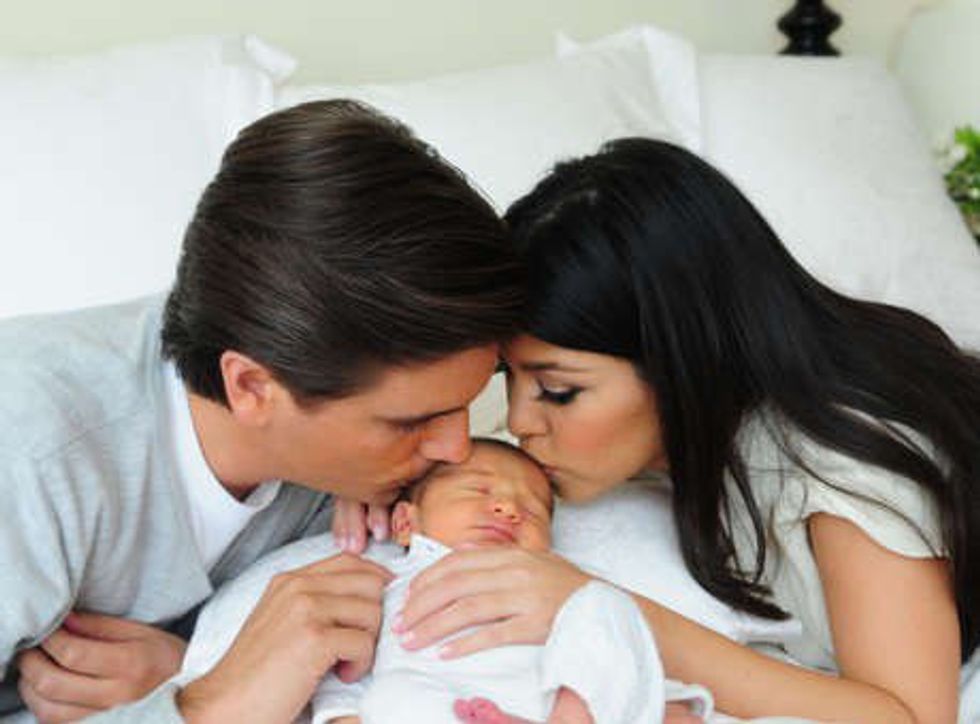 2009 was a tumultuous year for the pair. Early on in the year, Kourtney broke it off with Scott after rumors surfaced that he was cheating with an ex. However, in August of the same year, the couple got back together when Kourtney found out that she was pregnant with Mason.
She later told People that the pregnancy was unplanned and that she had found out while they were separated. The two of them gave an interview to US Weekly and Scott expressed confidence that Kourtney would be a good mother.
But in November, they got into another fight after Scott got belligerently drunk in Las Vegas at Kim's 29th birthday party. In December, Mason was born, which seemed to bring Scott and Kourtney back together.
2010
[rebelmouse-proxy-image https://media.rbl.ms/image?u=%2Ffiles%2F2016%2F12%2F03%2F636163395388389190558857380_022010_scottdisick_kourtneykardashian_scottdisi_denis_59673840_max.jpg%3Fw%3D544&ho=https%3A%2F%2Faz616578.vo.msecnd.net&s=212&h=cf5bf22a5ed4480a520aa94639af1b00a1870f1ea31f021bed4cce6511563e53&size=980x&c=4283502455 crop_info="%7B%22image%22%3A%20%22https%3A//media.rbl.ms/image%3Fu%3D%252Ffiles%252F2016%252F12%252F03%252F636163395388389190558857380_022010_scottdisick_kourtneykardashian_scottdisi_denis_59673840_max.jpg%253Fw%253D544%26ho%3Dhttps%253A%252F%252Faz616578.vo.msecnd.net%26s%3D212%26h%3Dcf5bf22a5ed4480a520aa94639af1b00a1870f1ea31f021bed4cce6511563e53%26size%3D980x%26c%3D4283502455%22%7D" expand=1 original_size="1x1"]
As the new year began, Scott, Kourtney, and Mason were the perfect picture of a happy family. At least for a while.
In June of the same year, Kourtney broke things off yet again after Scott's violent behavior made a reappearance. He didn't want to split, but Kourtney said that she no longer wanted him around Mason if Scott wasn't going to be a good role model for his son.
2011
[rebelmouse-proxy-image https://media.rbl.ms/image?u=%2Ffiles%2F2016%2F12%2F03%2F6361633971473048831020150724_57310a25c201e087c32b7466d97503dc%3Fwidth%3D650%26api_key%3Davk63k6qqhrxbfdc3b277sxs&ho=https%3A%2F%2Faz616578.vo.msecnd.net&s=421&h=e1033252d0d075ee2f3eece54b83bfed2b4c41c552a5a35ed9b821235d18e924&size=980x&c=824905965 crop_info="%7B%22image%22%3A%20%22https%3A//media.rbl.ms/image%3Fu%3D%252Ffiles%252F2016%252F12%252F03%252F6361633971473048831020150724_57310a25c201e087c32b7466d97503dc%253Fwidth%253D650%2526api_key%253Davk63k6qqhrxbfdc3b277sxs%26ho%3Dhttps%253A%252F%252Faz616578.vo.msecnd.net%26s%3D421%26h%3De1033252d0d075ee2f3eece54b83bfed2b4c41c552a5a35ed9b821235d18e924%26size%3D980x%26c%3D824905965%22%7D" expand=1 original_size="1x1"]
Later in 2011, while celebrating their four and a half year anniversary, Scott proposed to Kourtney over dinner. She turned him down, claiming that she wasn't ready for marriage yet and that's she was "happy with the way things are."
Late in the year, they announced that they were pregnant with their second child, Penelope.
2012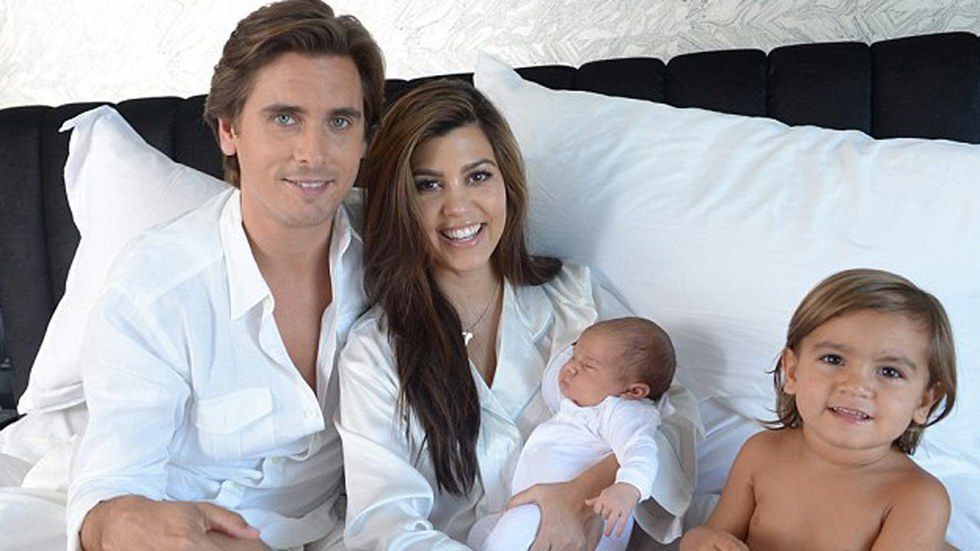 In July, Scott and Kourtney celebrate the birth of their daughter Penelope. Scott also famously went to Britain to be knighted as Lord Disick.
2013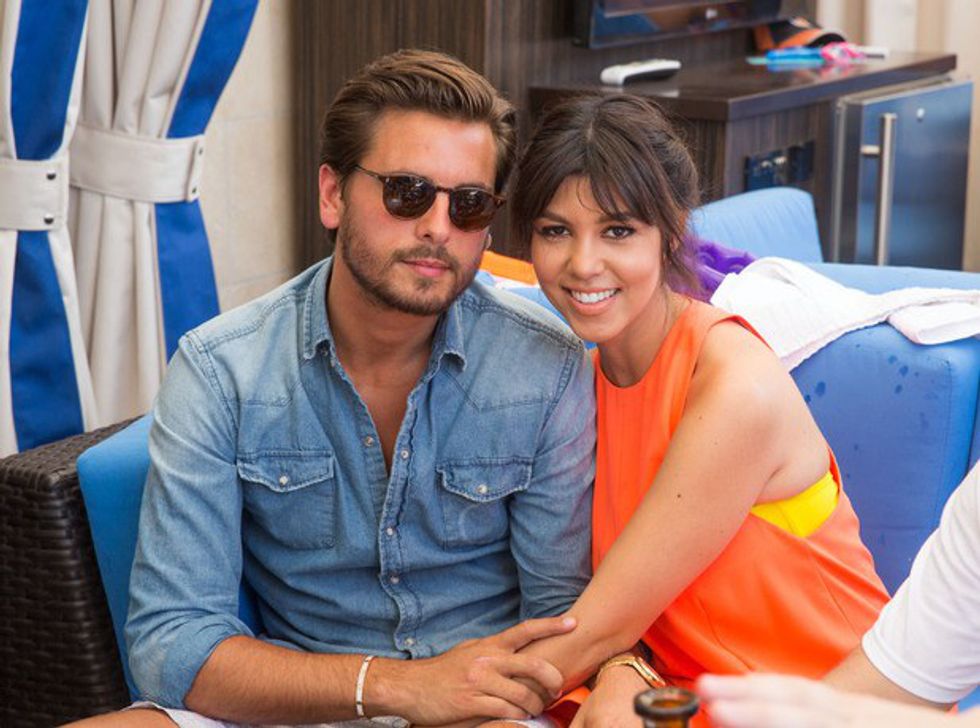 Kourtney and Scott sit down with Ryan Seacrest to discuss their relationship. They acknowledge their rocky history and say that they have no immediate plans to get married.
At the end of the summer, things took a turn for the dramatic when male model Michael Girgenti claimed to be Mason's true father. He said that he had gotten together with Kourtney 9 months before Mason was born in the time that she and Scott were separated. Scott took a paternity test to prove that he was Penelope and Mason's father. A few months later, Scott's mother died.
2014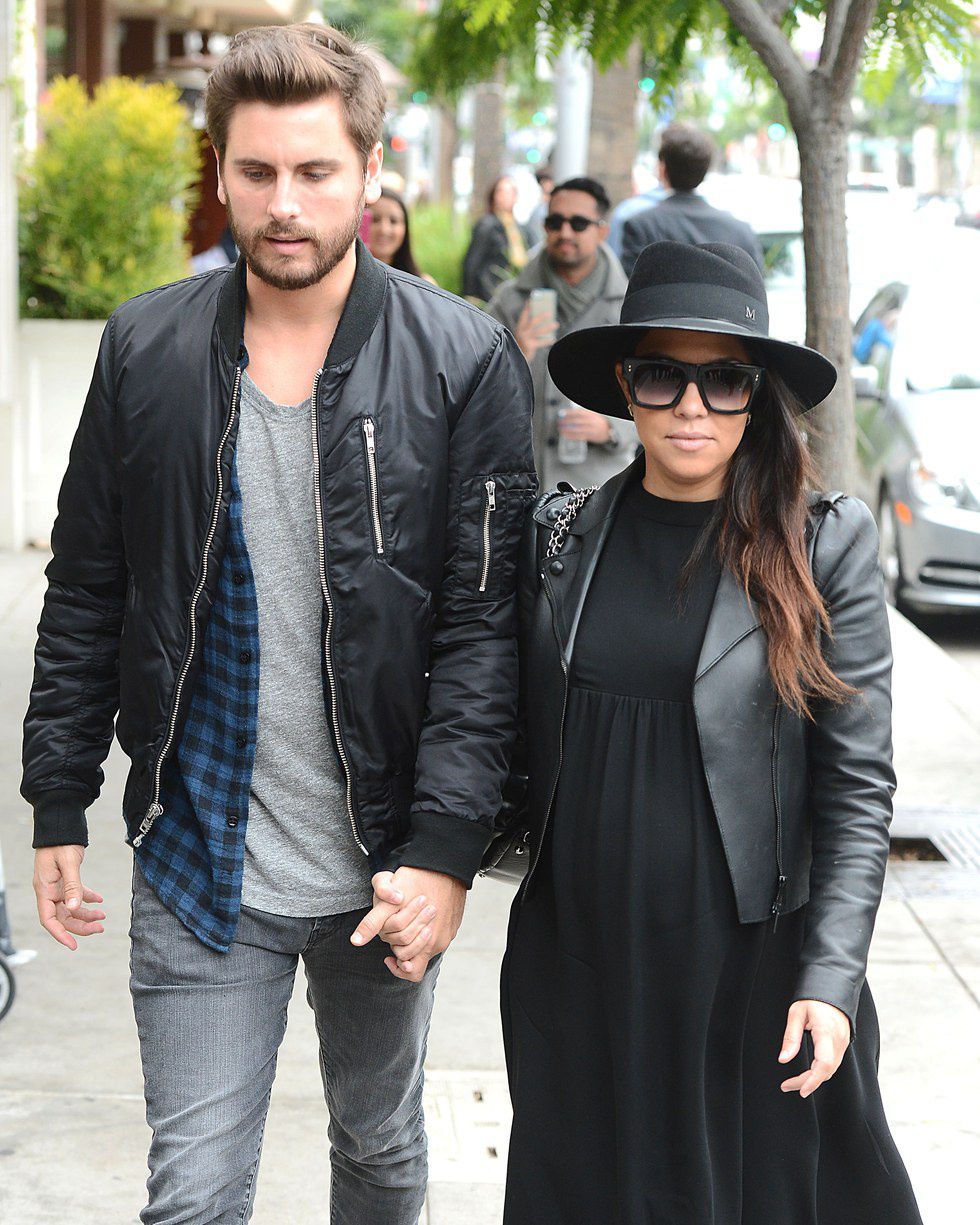 At the beginning of 2014, Scott's father also passed away. He later revealed that the death of his parents caused him to struggle with depression.
Around the middle of the summer, Kourtney and Scott announced their third pregnancy. Scott seems less than thrilled, claiming that he can't handle all of the extra responsibility. Reign Disick is born at the end of the year.
2015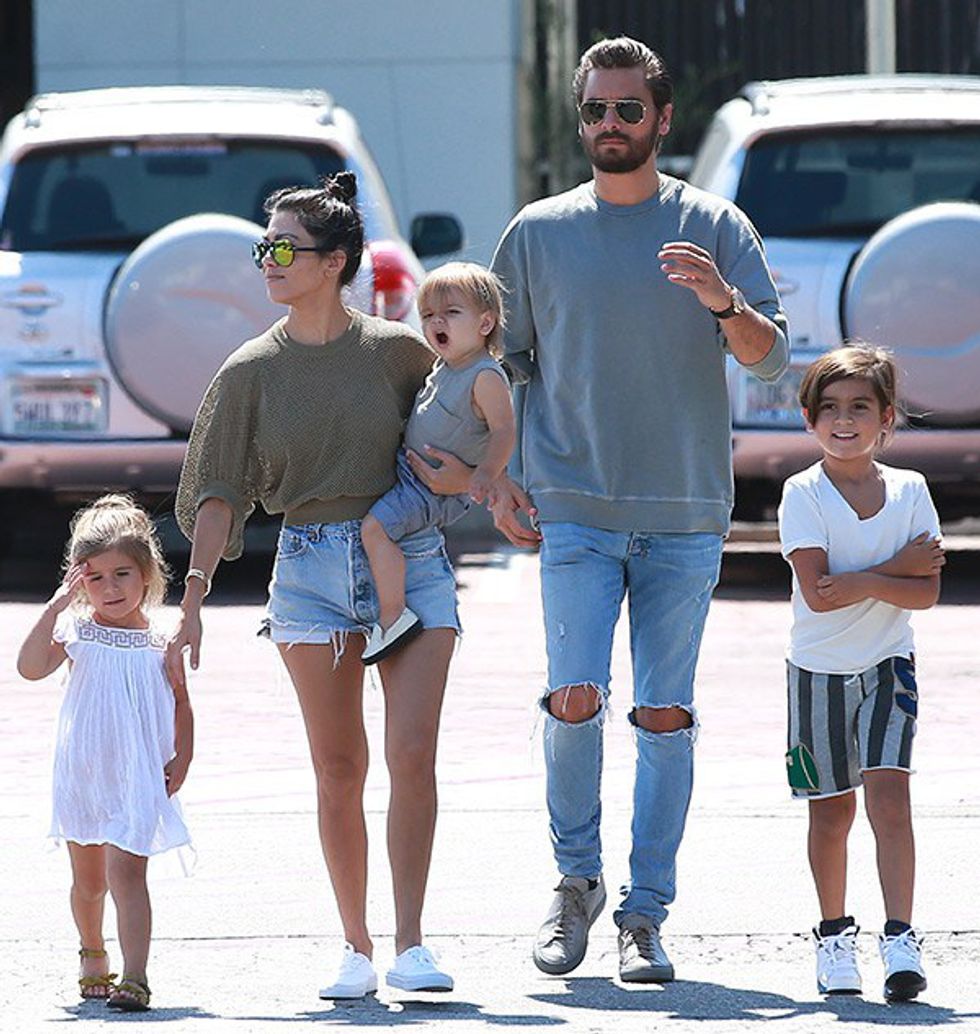 A few months into 2015, Scott checks himself into rehab in Costa Rica to face his struggle with alcohol and addiction. Yet less than a week later, he checks out and hosts a nightclub party.
Kourtney and Scott appear to be happy for a time, but pictures soon surface of Scott partying with a celebrity stylist on a yacht. Kourtney dumped Scott for what we thought was the final time....
2016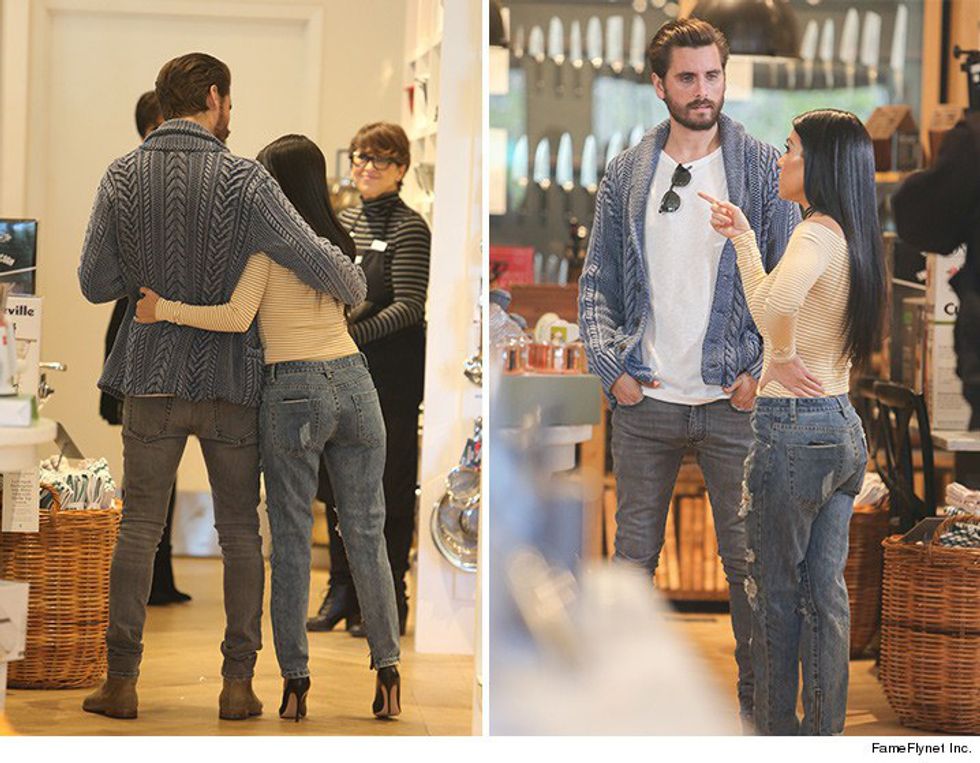 .. until Thursday, December 1, 2016, when E! Online announced that the couple was back together! Apparently, they've been together for a few months, but have not moved back in together. A source told E! that they're "giving their relationship a try again. Scott's mellowed out a lot and hasn't been partying."
They reportedly want to give being a family a real shot. Scott has attended several events with the rest of the Kardashian clan and seems to be working hard to gain favor with the family.
Is this time for real? Does true love still exist?! Only time will tell. Best of luck to Scott and Kourtney.