- I've always loved a good advent calendar when it comes to beauty products— it's a great way to get a lot of mini gifts in one.
- Kiehl's Limited Edition Skincare Advent Calendar sells out every year, and it's no surprise — it's a great way to try many of the brand's cult classics for $98 — a fraction of the cost you'd typically pay.
- Now made with 100% recycled paper, this year's zero-waste advent calendar, made in collaboration with French illustrator Maïté Franchi, a portion of each sale will be donated to Feeding America, the country's largest hunger-relief organization.
- While I admittedly keep a lot of the mini samples of my favorites like the creamy eye treatment with avocado for myself, I save a lot of the rest as stocking stuffers.
Kiehl's products have been a go-to of mine for many years. The creamy eye treatment with avocado and their clearly corrective dark spot solution have been standbys of mine I've sworn by for nearly a decade.
It may feel a bit early to start getting into the holiday spirit, but the Kiehl's Limited Edition Skincare Advent Calendar sells out every single year, and anyone who has gotten their hands on one knows exactly why. Always highly-designed and mindfully curated with some of the brand's most prized products, this year's calendar designed by French illustrator Maïté Franchi is no exception.
What makes this advent calendar even more special is that for the seventh year in a row, Kiehl's is leveraging the success of sales by donating a minimum of $100,000 to Feeding America, the biggest nationwide network of food banks. And this year, the advent calendar is made with 100% recycled paper and without the use of any plastics.
I was lucky enough to have been gifted the advent calendar by the Kiehl's team a month ago, and it took me a lot less than that to start recommending it as a gift for all my fellow beauty-loving friends.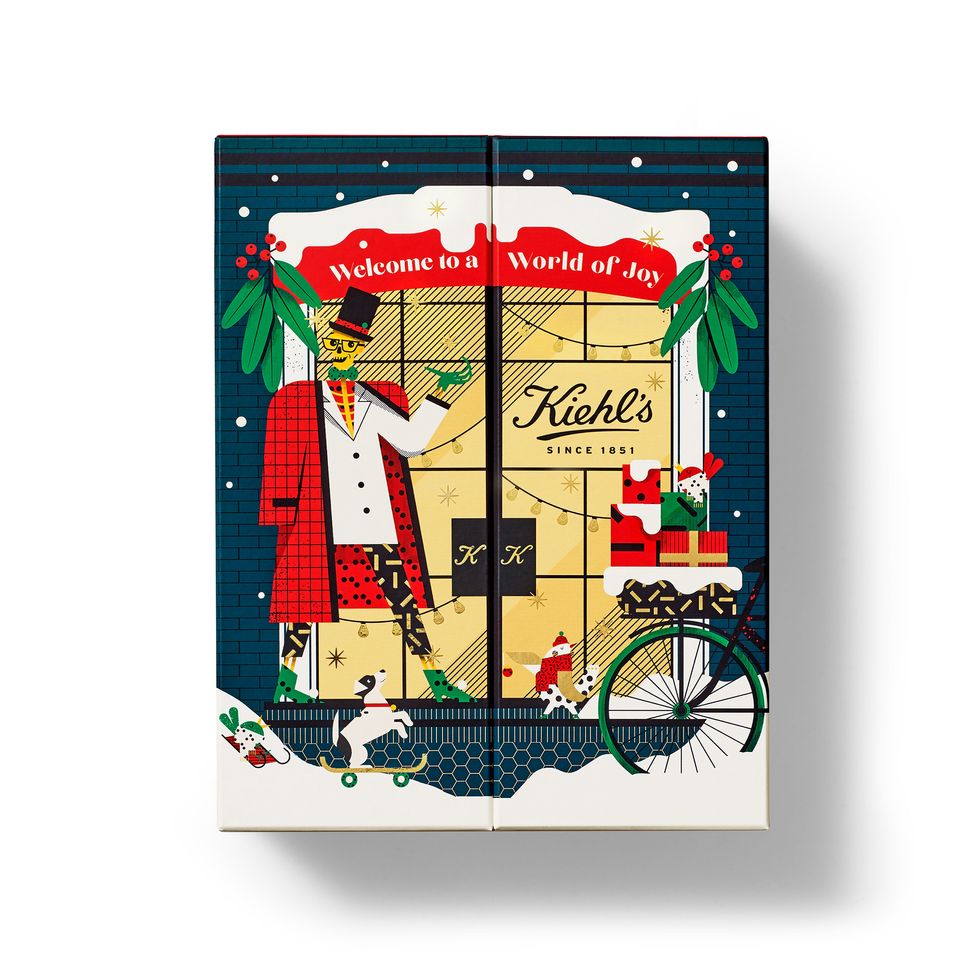 Kiehl's
What's In It

As a lover of the Kiehl's brand for a long time, I've been trying their products since I was saving up my high school allowance to buy their products from Nordstrom. I knew to expect the calendar would include fan favorites like the Midnight Recovery Concentrate and Creamy Eye Treatment With Avocado, which I always love having (multiple) back-ups of on hand.
But, there was so much more than I expected in this — especially with the $98 price tag, which for over a $200 value is a serious bargain. In 25 mini products, they managed to cover nearly all of their well-loved serums, masks, eye creams, and moisturizers from the vitamin C and calendula to clearly corrective and midnight recovery products without repeating any.
This year's calendar also includes hair and body care minis too, like the Amino Acid Shampoo, Conditioner, Lip Balm, and their luxurious Creme de Corps — the latter of which is probably my favorite body lotion of all time.
How I Use It
Though I have, of course, snuck a peak of what is inside the package through online research, I plan on opening up each day of the calendar on its respective date in December. As someone who likes deeply hydrating, brightening products, I keep those for myself.
When I come across products that are meant to treat wrinkles or acne, I'll keep them aside for friends and family members I know would value them more — they make for great additions to gifts.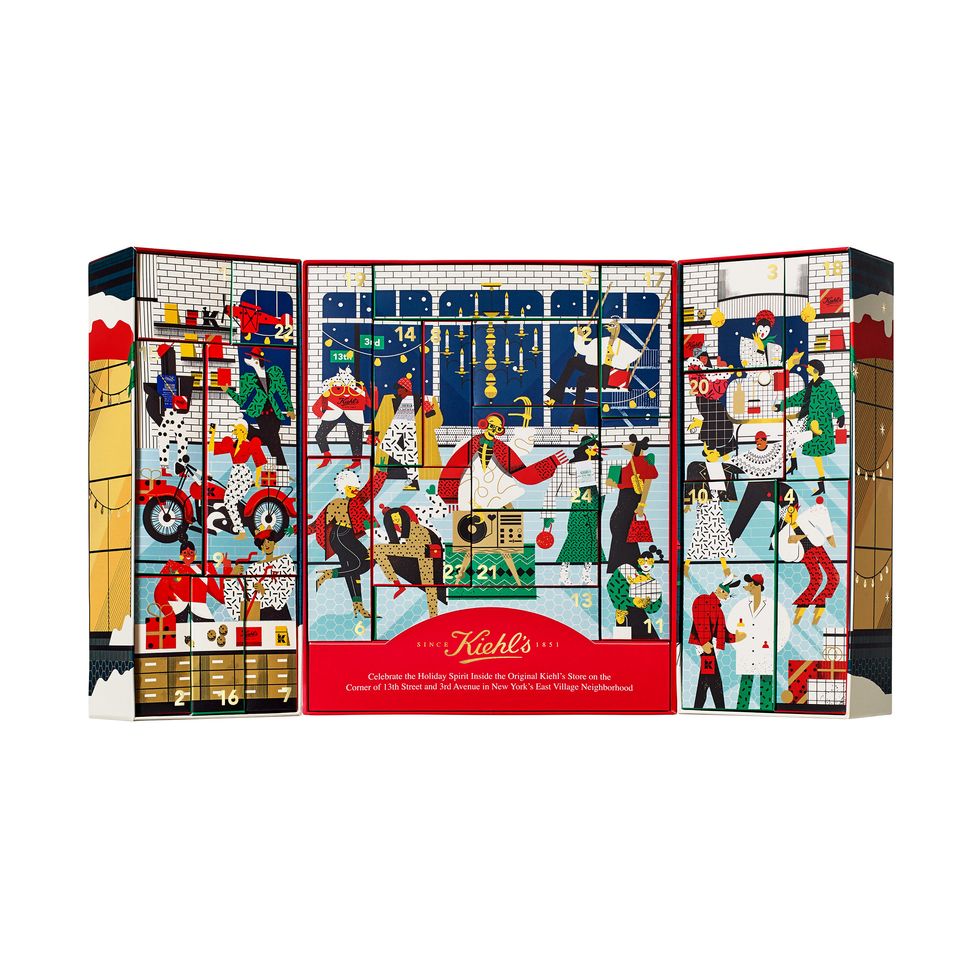 Kiehl's
Conclusion

The design is gorgeous, the brand is doing good with its Feeding America collaboration on all advent calendar sales, and the bargain of $98 is truly unbeatable. I struggle to come up with a con for the advent calendar, but the only thing I can really think of is that if you have very specific and targeted skincare goals, you're better served by one of their gift offerings that has more focus on being results-driven rather than an overview of the entire brand.
Each of the products adds up to a $207 value, so this is perfect for anyone who has always wanted to try out Kiehl's products but doesn't know what exactly they'd like to try or has shied away from the price of Kiehl's products.
The brand has always been about natural ingredients blended with innovation, so you always know you're getting quality when you're using Kiehl's.
Odyssey may earn a portion of purchases made via links on this page.