Everyone has their favorite celebrity and with that comes being excited about all their accomplishments and grieving during their hard times, as well. However, the best news is when your favorite celebrity announces their marriage or pregnancy! So, when I was casually doing homework on my laptop on Friday afternoon, I decided to scroll through my Instagram. Who do I see on the top of my timeline? My actual favorite artist, Kehlani. But, this is not just any normal picture. Kehlani had a baby bump, she was showing her new little girl to the world! (Sorry the cute baby in the cover photo is not hers). Yet, apparently, a lot of people are very confused about the baby's father.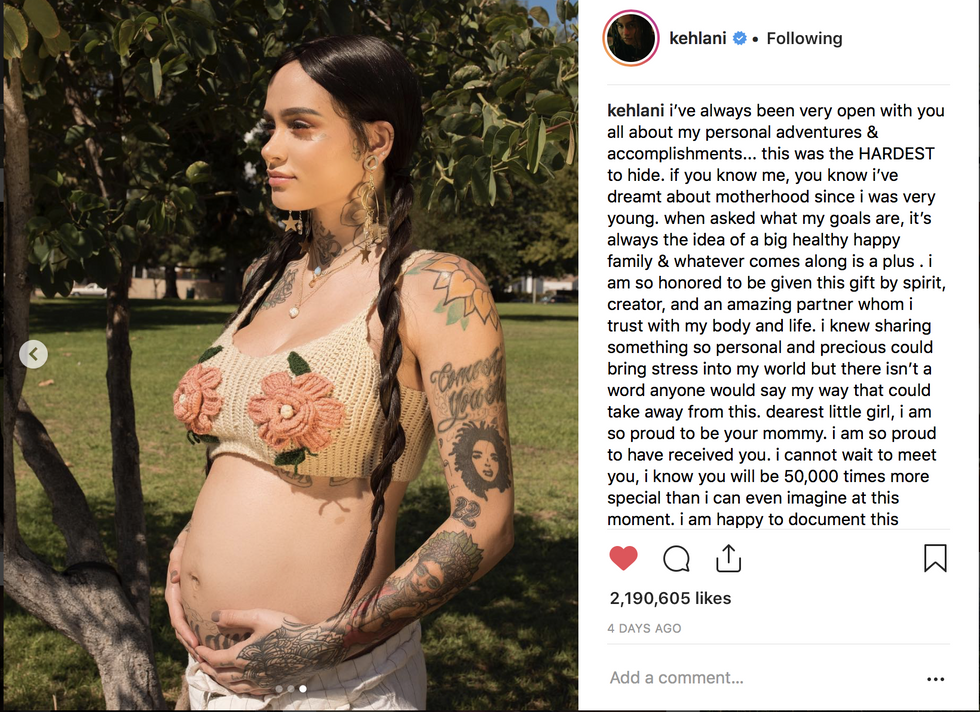 https://www.instagram.com/p/Bo2HpdMH-3G/?taken-by=kehlani
I have been a huge fan of Kehlani since my freshman year of high school. I remember jamming to "You Should Be Here" on my way home from the bus stop. So many of my memories from high school are mixed with the soundtrack of her voice. Now, here I am, a freshman in college and I am still just a big as a fan.

Kehlani has become one of the biggest icons in the music industry right now. But, her albums aren't the only thing that is poppin.' So are her relationships. On Twitter, Kehlani announced how she is queer and is a proud member of the LGBTQ+ community. But, she has been known for some of her possible relationships with different celebrities. Since Kehlani is a queer woman, the world is actually shook about how she could possibly be pregnant. Even though Kehlani has dated women (Shaina Negrón and rumored Demi Lovato), here is a look at her past relationships with men and the reveal of the baby daddy!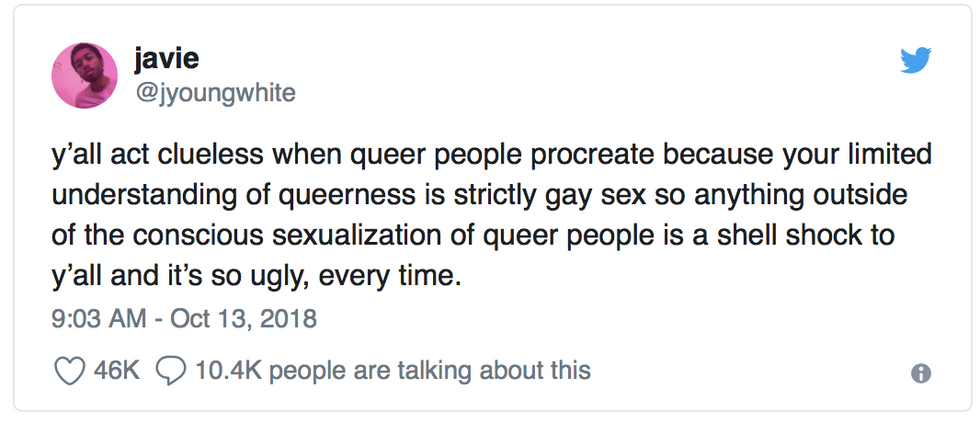 https://twitter.com/jyoungwhite/status/10511414338...
Both Kehlani and Javie are very excited about welcoming their new baby girl into this world and honestly, they are going to be some of the dopest parents out there. Kehlani has struggled with some personal issues in the past few years and I know that this child will become the ray of sunshine she needed in her life. Congrats to the queen, Kehlani. She is glowing!