Kaaboo: This is a word that can have 1,000 different meanings and feelings to it. It's a word that can mean whatever you want it to mean, and it's a word that expresses that you and others are letting loose and having a feel-good, worry-free time.
This past weekend, the second installation of Del Mar's KAABOO festival kicked off in full gear with live music on seven stages, live art (yes, you could actually watch painters create their masterpieces right in front of your eyes), eclectic paintings and sculptures in the artwork and palate venue, decadent food vendors that were staggered along the Kaaboolevard and Kaaboo Way, world-class comedy acts on the Aces Comedy stage, relaxing spa services in the Indulgences venue and so much more.
Because there were many incredible experiences I had this past weekend, let me tell you how it all went down.

The Art
Everywhere you walked, you saw a new piece of art, sculpture or even a mural that had been handcrafted on scene or brought in beforehand. Some of the pieces were selling for upwards of $30,000, and artists hailed from all parts of the nation. It's really interesting to see how art is exhibited in different parts of the country. Some of my favorite pieces were designed by some of the artists from Australia, New Zealand and Germany.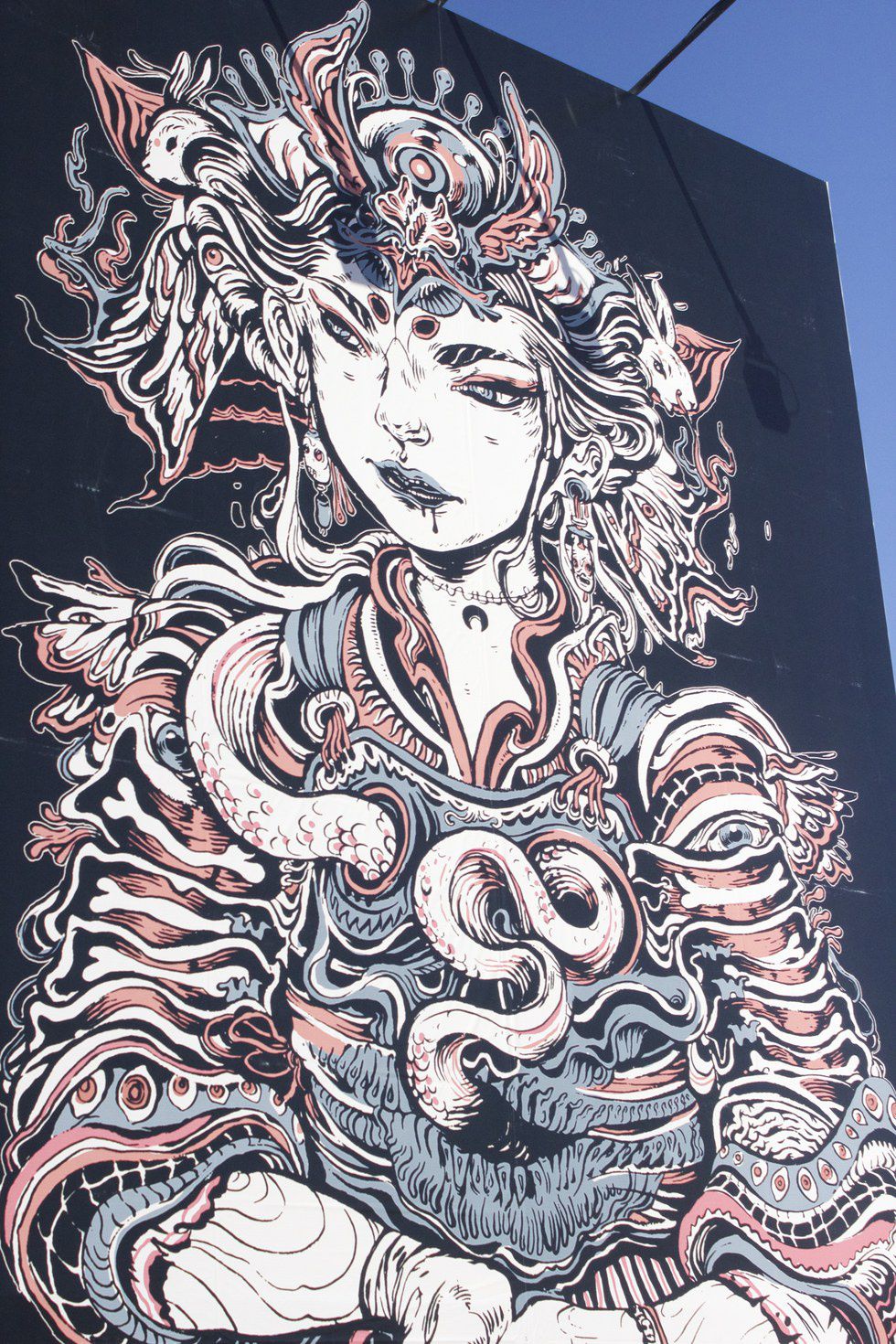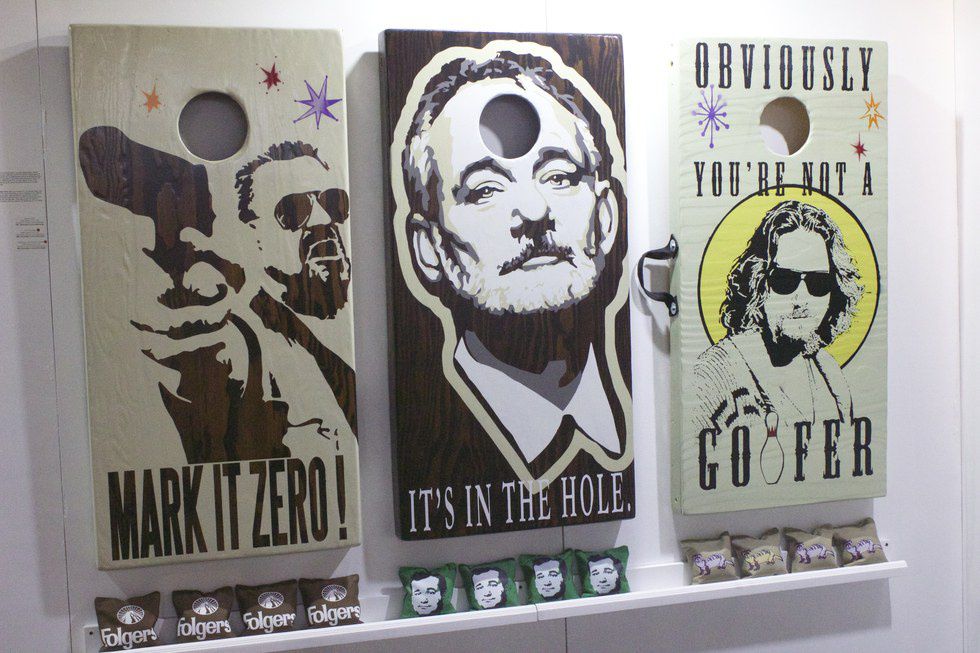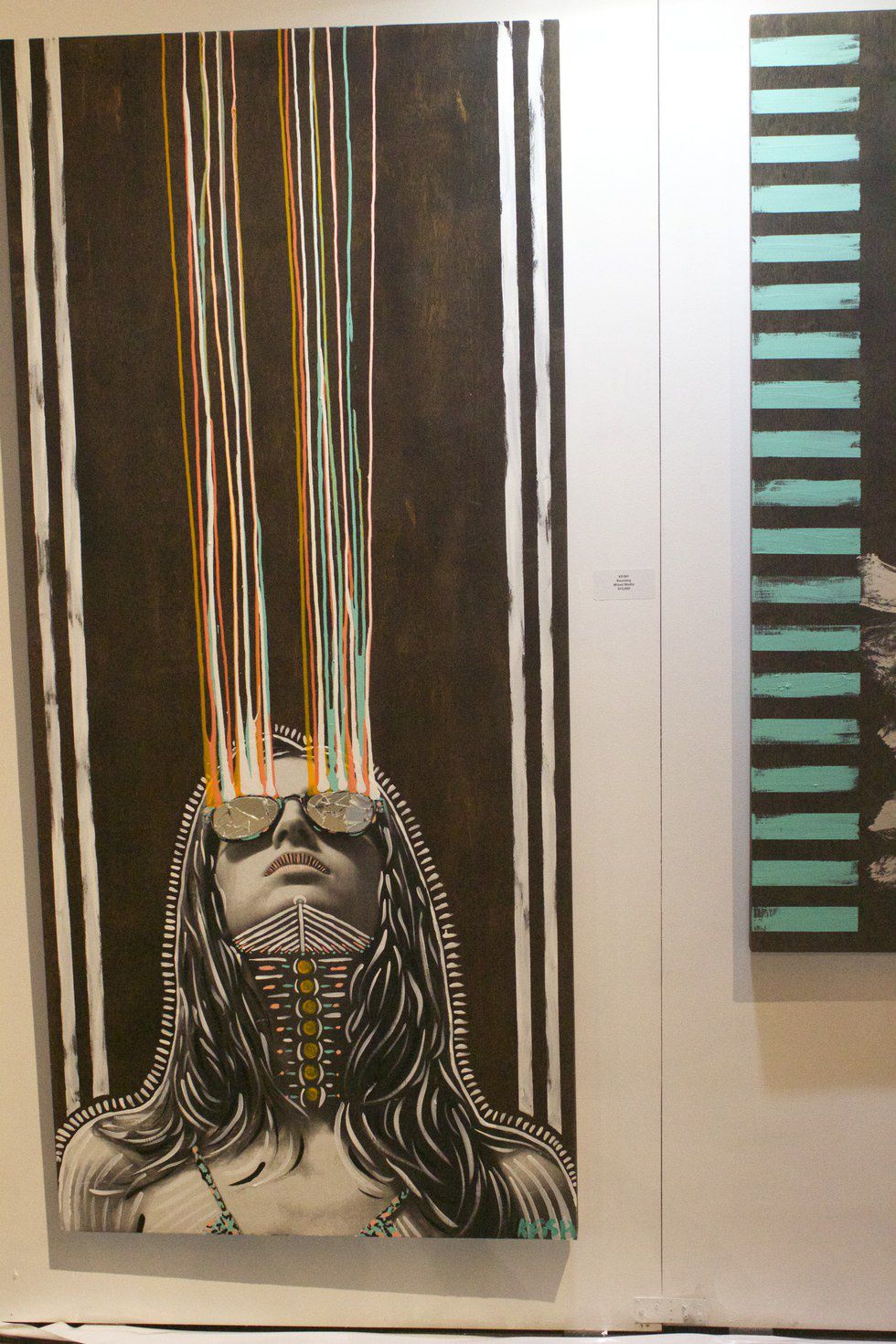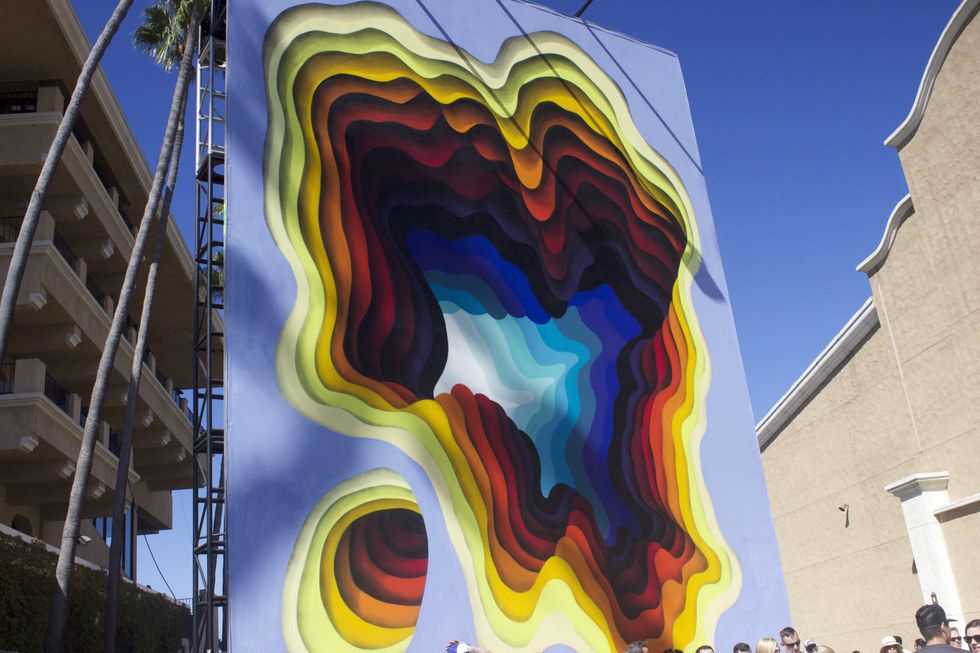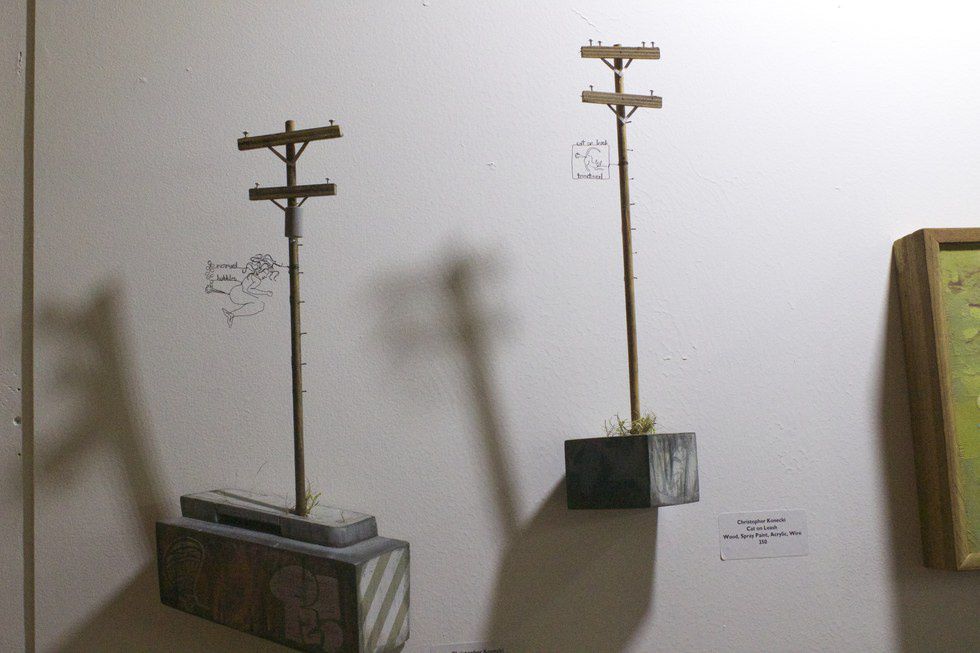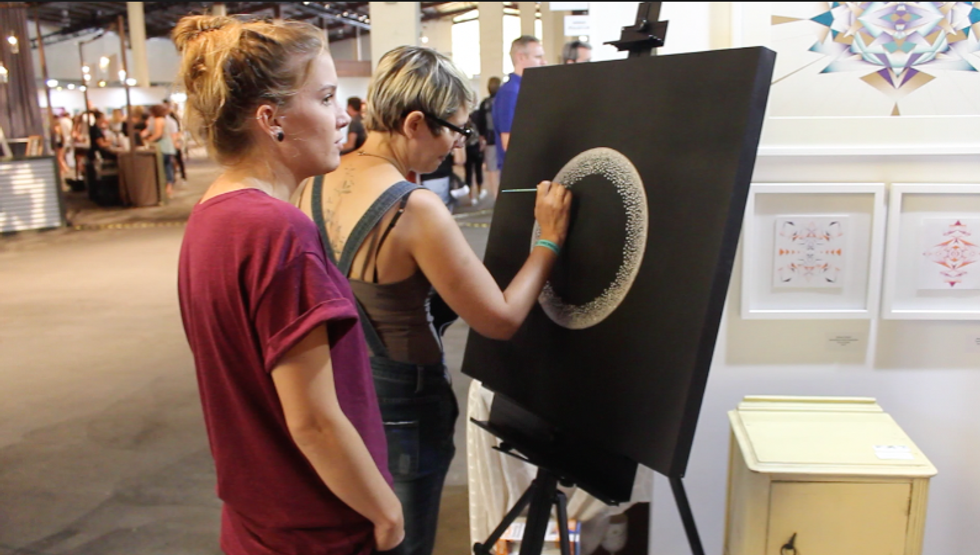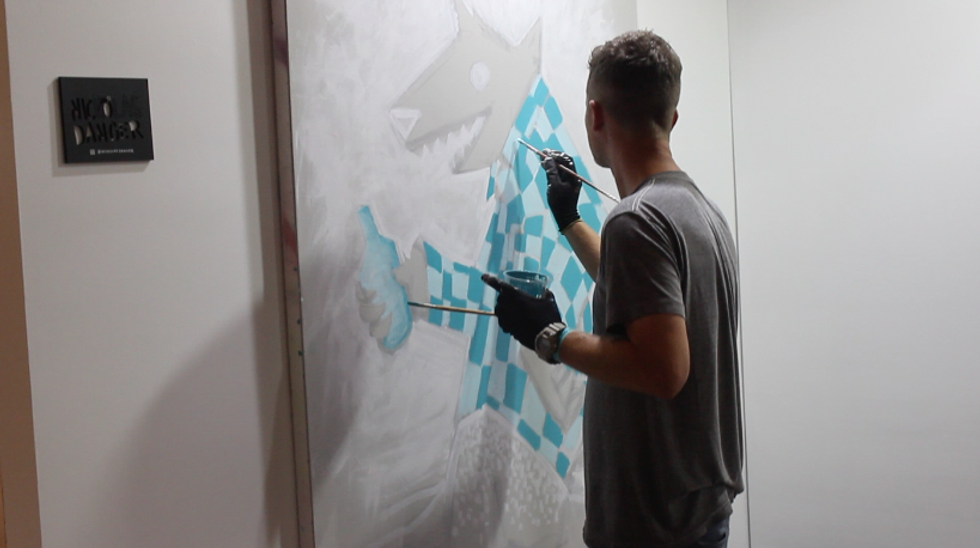 The Music
The acts from this year were absolutely incredible. There was not one act that did not live up to its expectation.
Friday:
Daryl Hall & John Oates took the Sunset Cliffs stage by storm, performing some of their iconic songs from the '70s and '80s, Orianthi and Sugar Ray took us back to the good ol' days with a few of their classic '90s hits, Echosmith and Gavin Degraw really hit home with some killer jams from the '00s, Grouplove gave us a soulful, entrancing performance and Fall Out Boy delivered a truly captivating performance that incorporated breathtaking pyrotechnics.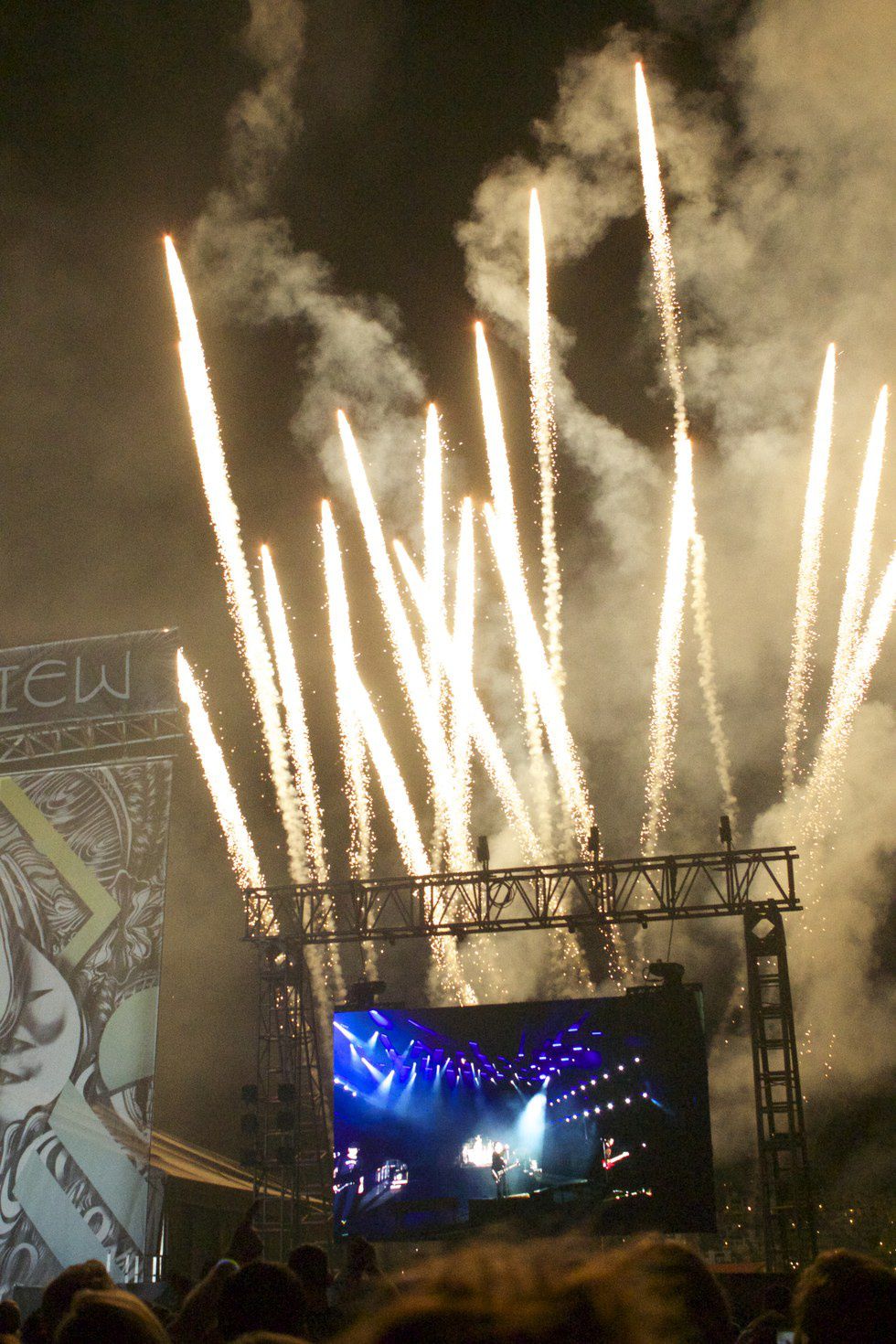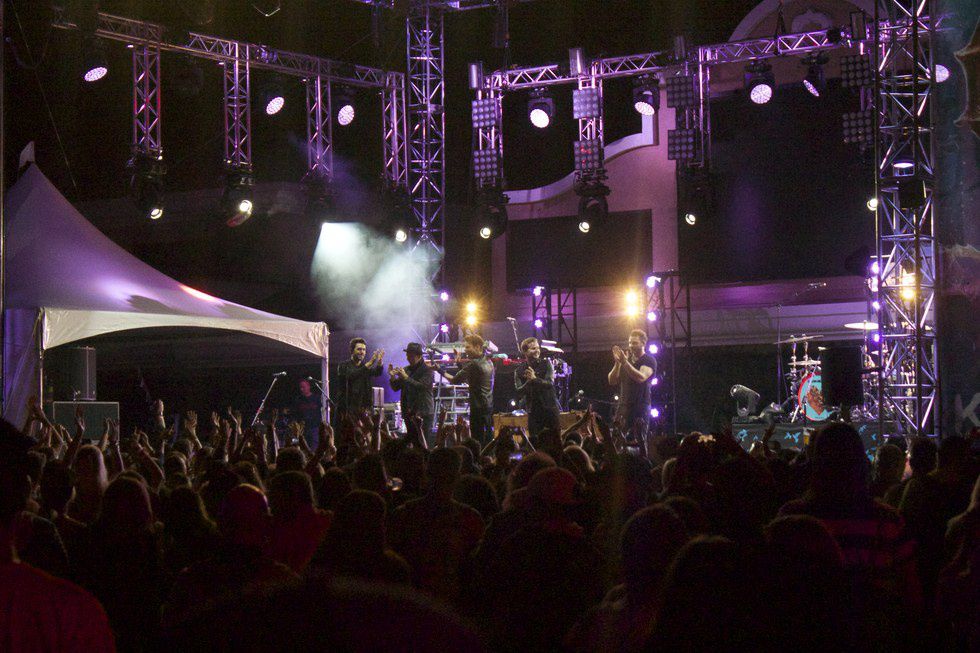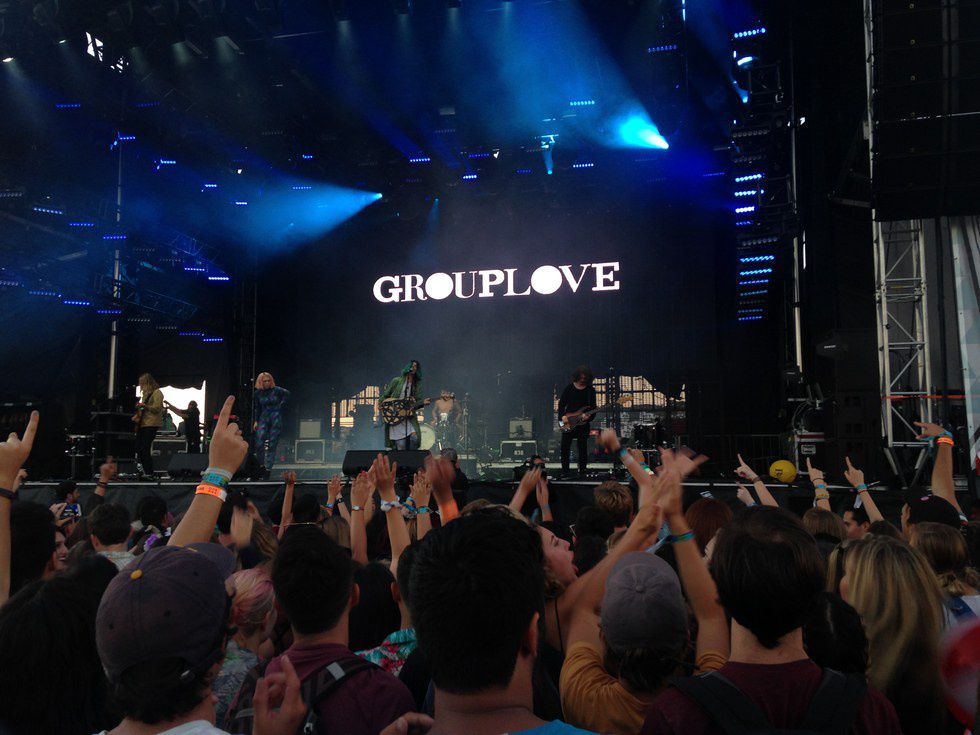 Saturday:
Earlier in the day, Flo Rida performed all of his classic hits, such as "Whistle," "In the Ayer," "Hello Friday," "Low" and more of his chart toppers on the Grandview stage with special guest, Macy Kate, an up-and-coming artist that is signed with IMG/Flo Rida. Third Eye Blind had the crowd singing at the top of their lungs with their hit song, "Jumper," and some of their other '90s hits.
Later in the night, thousands gathered to watch Lenny Kravitz perform some of his classics like "It Ain't Over 'Til It's Over" and "Always On The Run." Aerosmith took over the Sunset Cliffs stage after Kravitz and performed some of their hits "The Last Child," Sweet Emotion" and, of course, Steven Tyler performed "Dream On" with intense vocals a stunning falsetto. On the other side of the grounds at the Grandview stage, Capital Cities gave us all the feels with their performance of "Safe And Sound," and thousands swayed to the beat of their laid-back, feel-good sound.
After Capital Cities, Chainsmokers delivered a peerless set with their iconic remixes to songs like "Roses," "Kanye," "Don't Let Me Down" and they closed out the night with their hit song "Closer," all synchronized to pyrotechnics.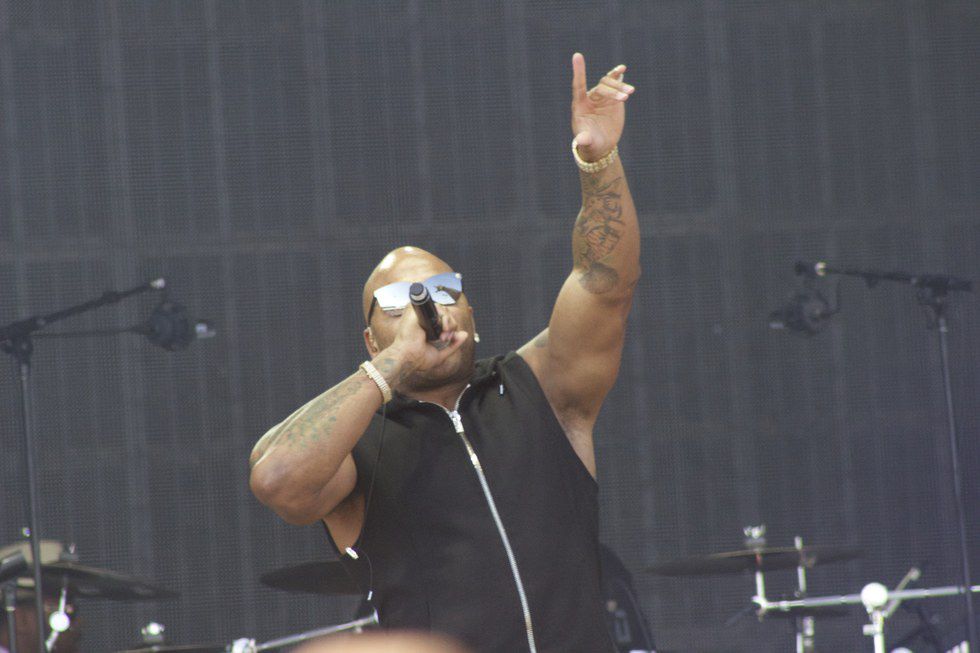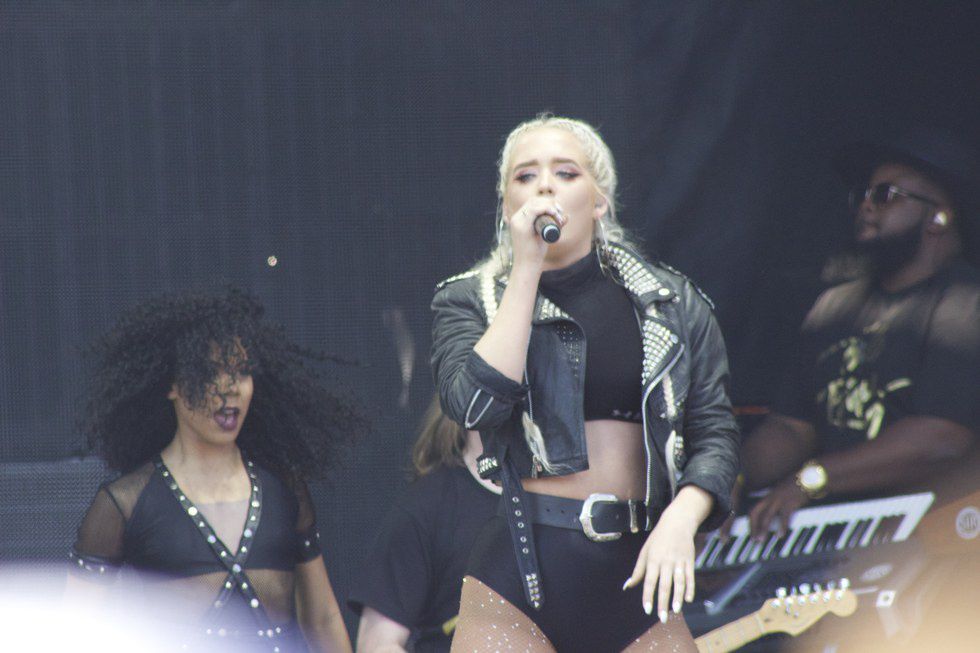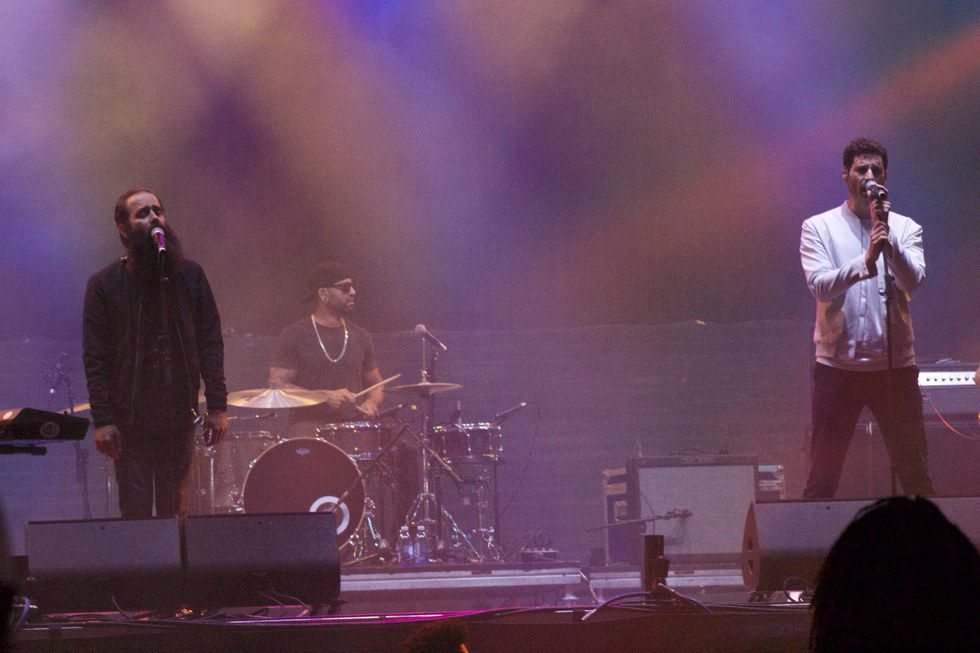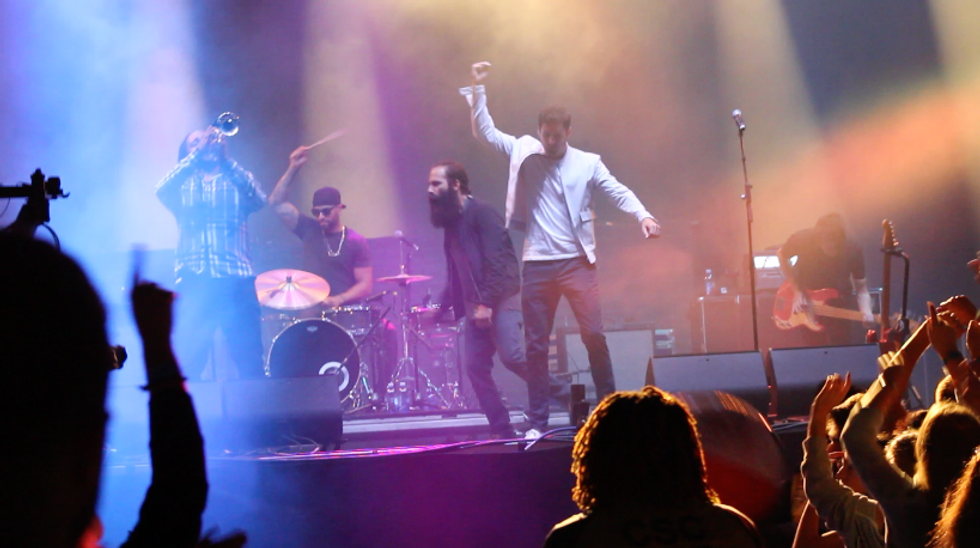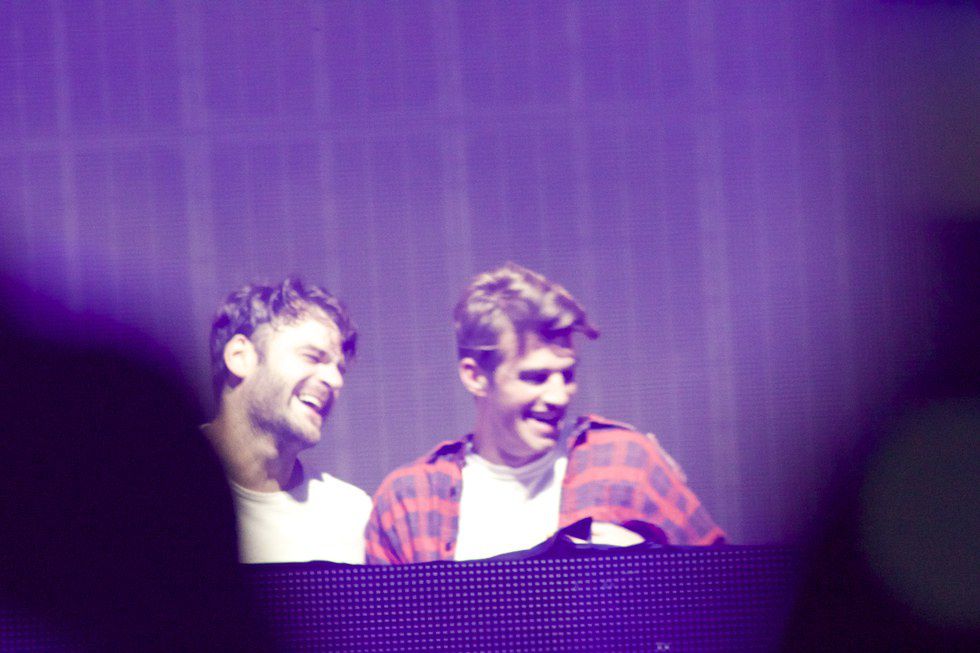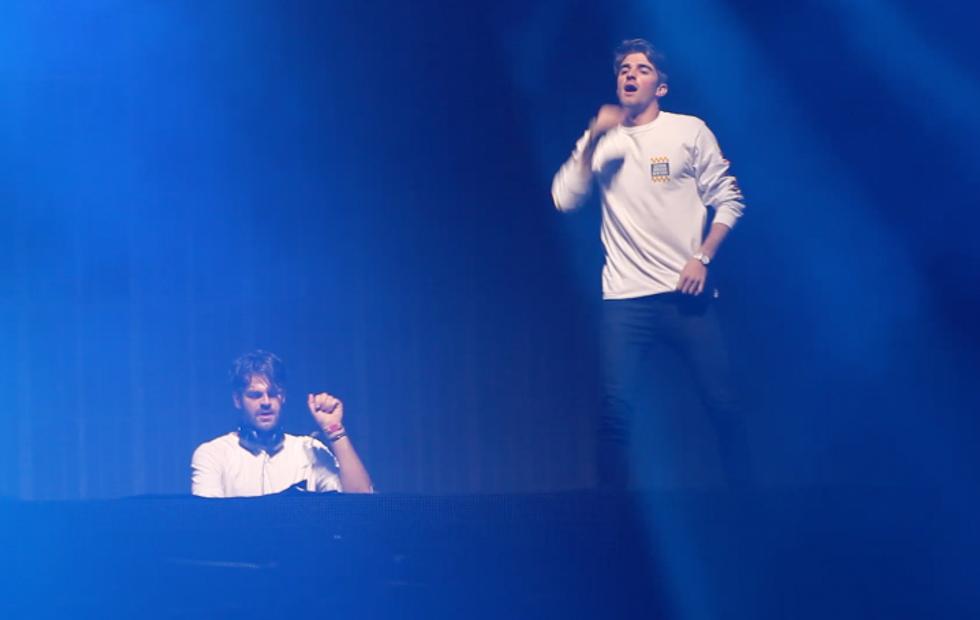 Sunday:
This was the most relaxed day of the festival by far. Cypress Hill really took us back to the '90s with their hit song "Insane In The Brain." It was pretty clear in the crowd who grew up in the '90s, and who did not. After Cypress Hill, Rebelution performed some of their hits "Inhale Exhale" and "Attention Span." As the night came to a close, The Avett Brothers and Jack Johnson finished out the weekend performing to unbelievable sets. Jack Johnson was a very special performance because, prior to Kaaboo, Johnson had not performed anywhere in a year. He certainly did not disappoint, and his set was the perfect way to close out a great weekend of music.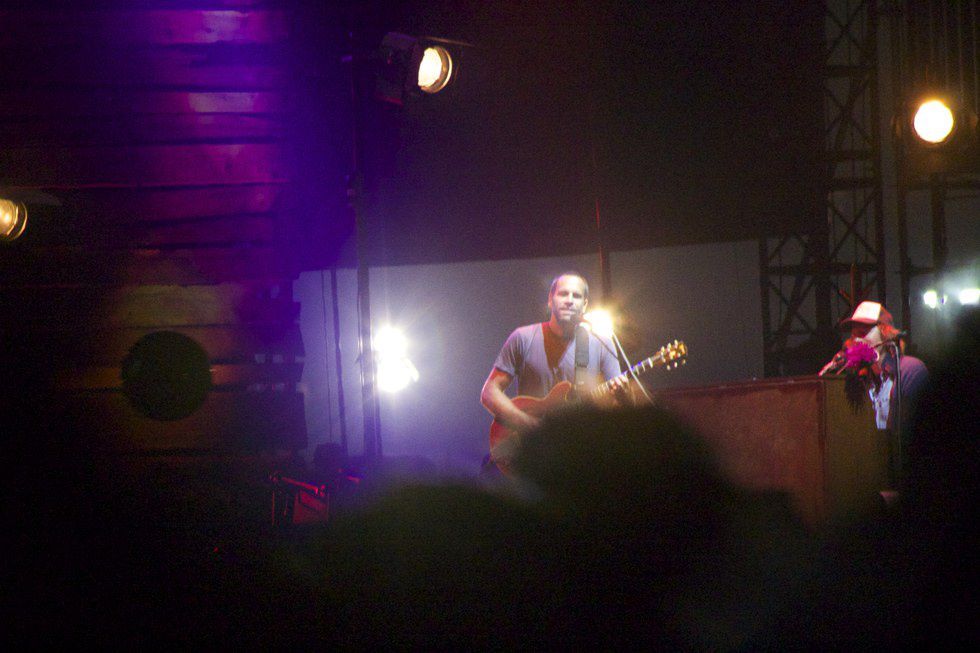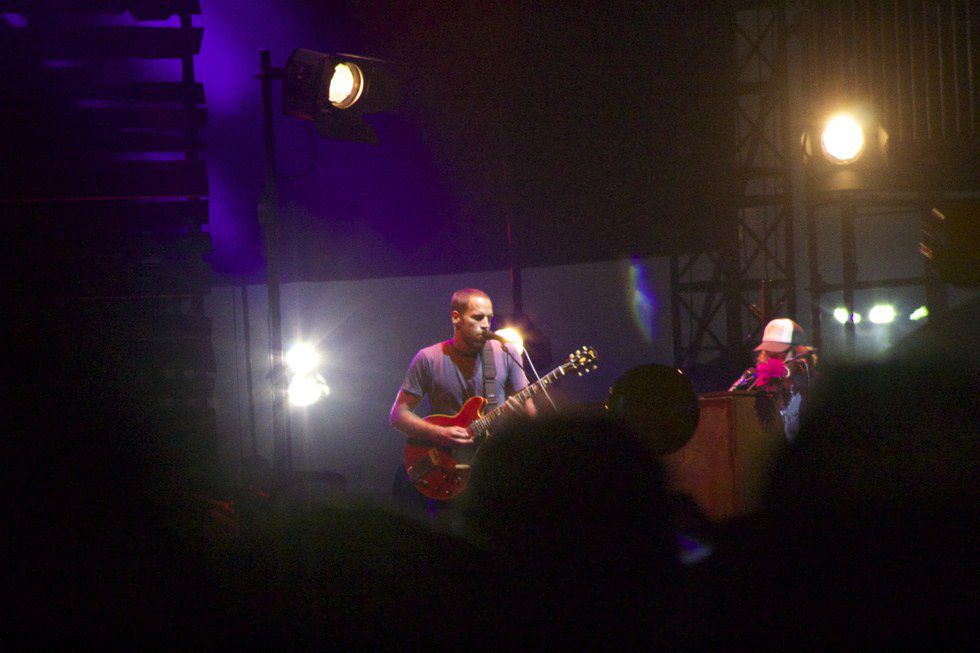 The Artist Lounge
I got to take a peek inside the artist's lounge Saturday morning, where they were having a little workshop on record painting. Artists and others could sit down and create a Kaaboo 2016 record to take home with them. This workshop was presented by a design studio in San Diego called San Diego Letters. They host monthly workshops to teach people about the art of calligraphy. Their work is absolutely stunning, and they created some beautifully-crafted records for some of the artists.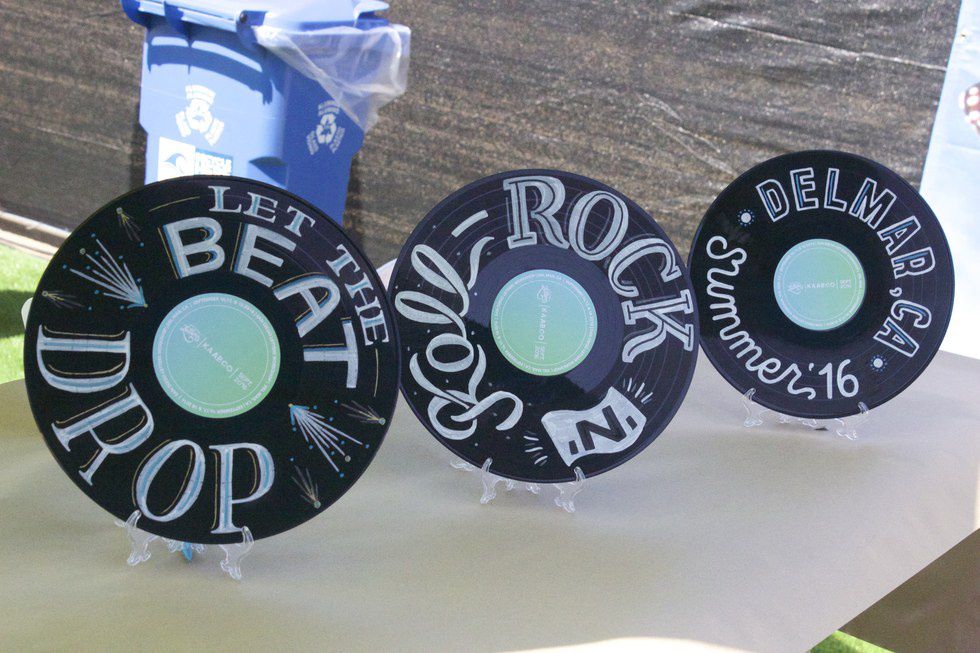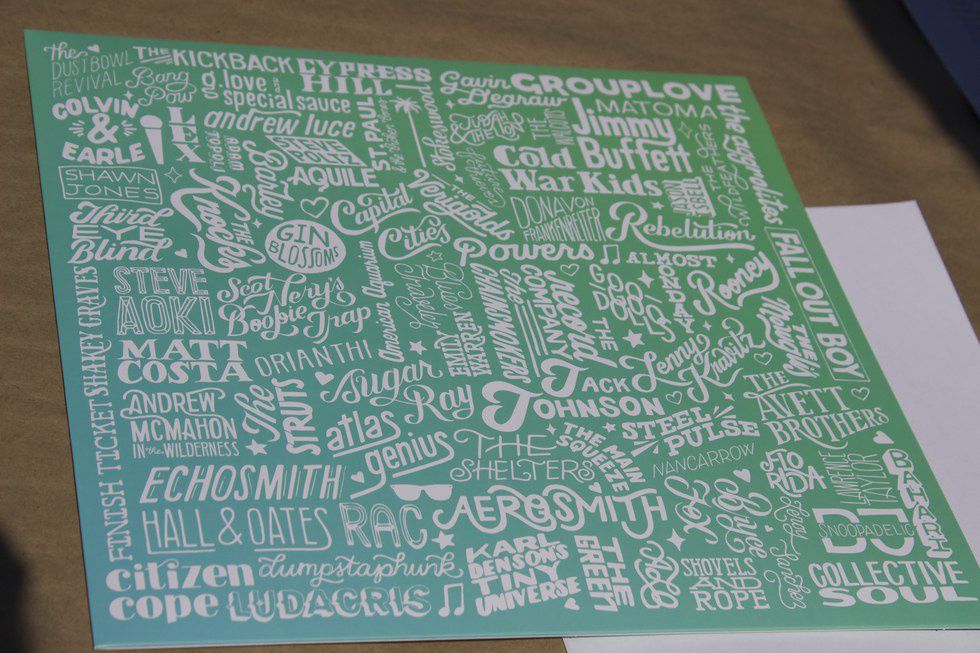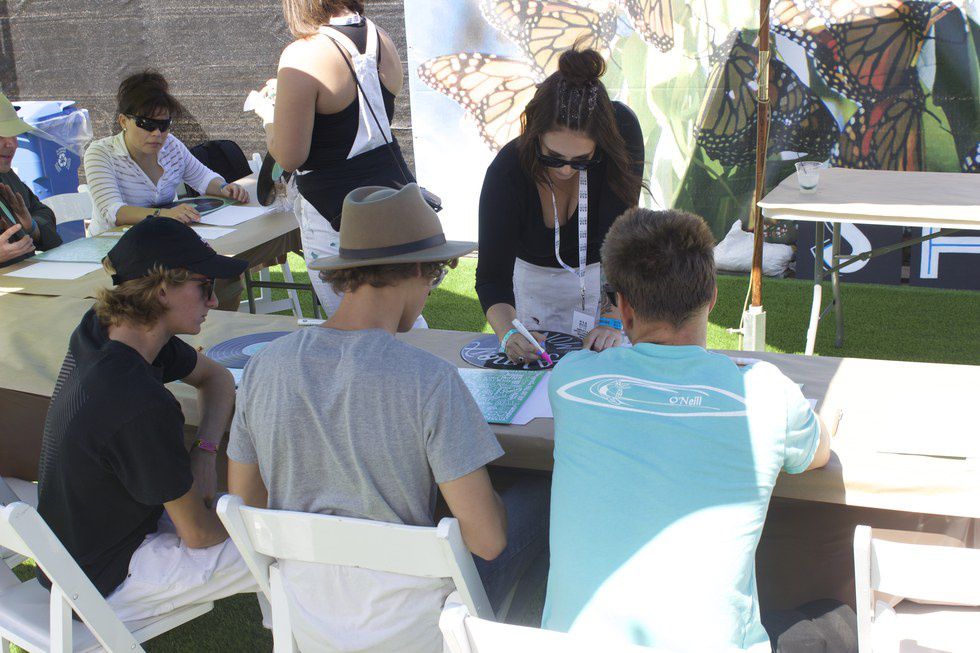 While I was in the artist's lounge, I had the opportunity to meet the alternative indie-rock band from San Diego, Almost Monday.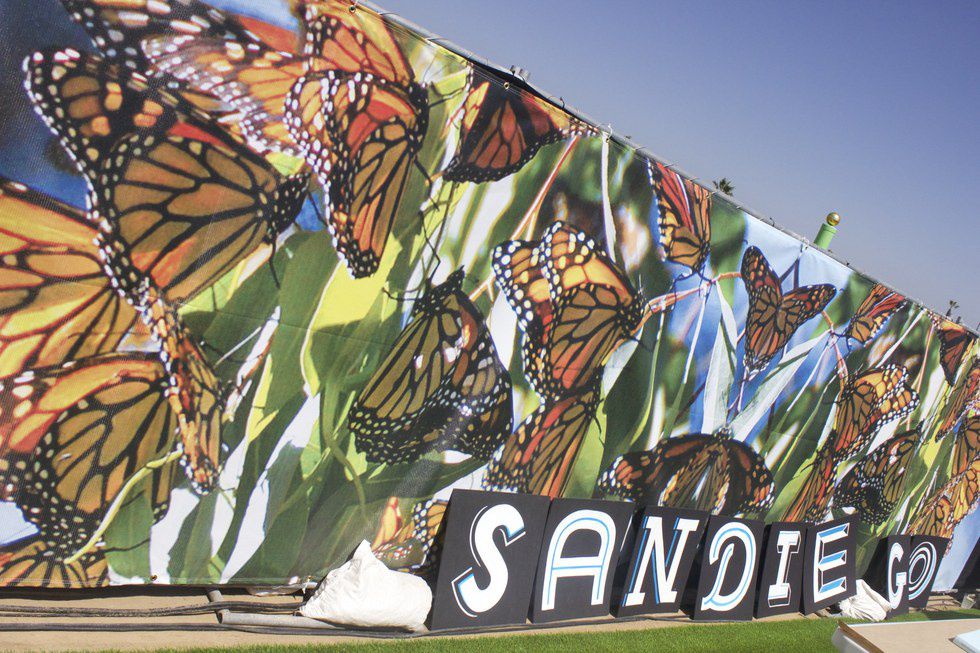 Here's a fun fact: Kaaboo reached out to San Diego Letters and asked them to design these letters for Steve Aoki's set later on in the night. How cool is that?! Check out the photo of Aoki with the letters on his Instagram page.
Overall, I would say that despite some mishaps with organization, planning and management, KAABOO 2016 was a success and an incredible experience.