When I first heard that Joy was the story of a woman who invented a mop, I was skeptical. However, after seeing the movie, I was immediately blown away by how inspiring and empowering it really was. The movie, based on a true story, follows the hardships Joy Mangano who had always loved to create but never had the time or opportunity. Fed up by the way her life has gone so far and her inability to pursue her childhood dreams, she creates a product to help the average woman in her household chores. Though no one has faith in her, she remains persistent and determined to make something of herself.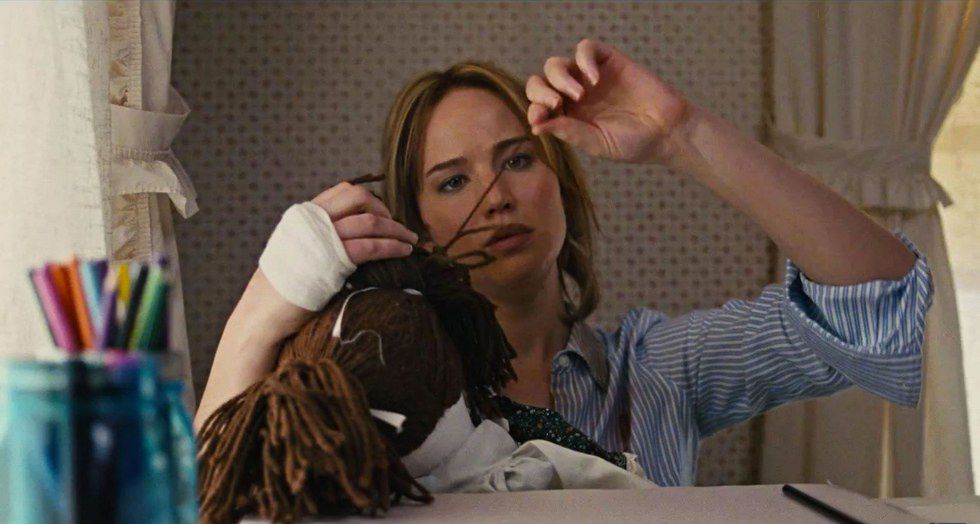 With only a 60 percent critic rating on Rotten Tomatoes (compared to Star Wars' 94 percent) and 6.7 out of 10 stars on IMDb, it was clear that the film received mixed reviews. Despite complaints about a sporadic timeline of events and a plot that seemed to some to be trivial and not quite movie worthy, I still found the film to be relevant and intriguing. The timeline does jump around, but this does not make it hard to follow. In fact, it just keeps you guessing. On the surface it may be a story about a mop, but it is much more than that. It is a story of a woman whose life was falling apart, yet she risked everything to pull it together, even though no one believed in her.
[rebelmouse-proxy-image https://media.rbl.ms/image?u=%2Ffiles%2F2016%2F01%2F03%2F635874414371556007-102415618_joy3_360.gif&ho=http%3A%2F%2Fcdn1.theodysseyonline.com&s=845&h=f0d38ea72dc7049708611f7686a015bc8a08b8682cf38f78efb41b74a9ebdd8b&size=980x&c=1414610349 crop_info="%7B%22image%22%3A%20%22https%3A//media.rbl.ms/image%3Fu%3D%252Ffiles%252F2016%252F01%252F03%252F635874414371556007-102415618_joy3_360.gif%26ho%3Dhttp%253A%252F%252Fcdn1.theodysseyonline.com%26s%3D845%26h%3Df0d38ea72dc7049708611f7686a015bc8a08b8682cf38f78efb41b74a9ebdd8b%26size%3D980x%26c%3D1414610349%22%7D" expand=1]
The story was also very progressive. The lead character is a woman, and her story does not revolve around a man. This may not sound like much, but it is rather hard to come by movies like this that actually pass the Bechdel test. Throughout the movie, she refuses to be marginalized because of her gender. In one scene, she is told to dress up in a tight skirt and jacket to wear on television, but she quickly changes back into the blouse and trousers that she is comfortable in, rather than allowing people to sexualize her. And she still captures the audience's attention without showing off her legs! Joy also faces a lot of the criticism that many hard working women struggle with, such as a comment from her father about how she was never meant to be more than a wife and a mother. The film is fairly racially inclusive too, with two of the main roles played by a Latin American actor and actress, and Joy's boss and lawyer by African American actors.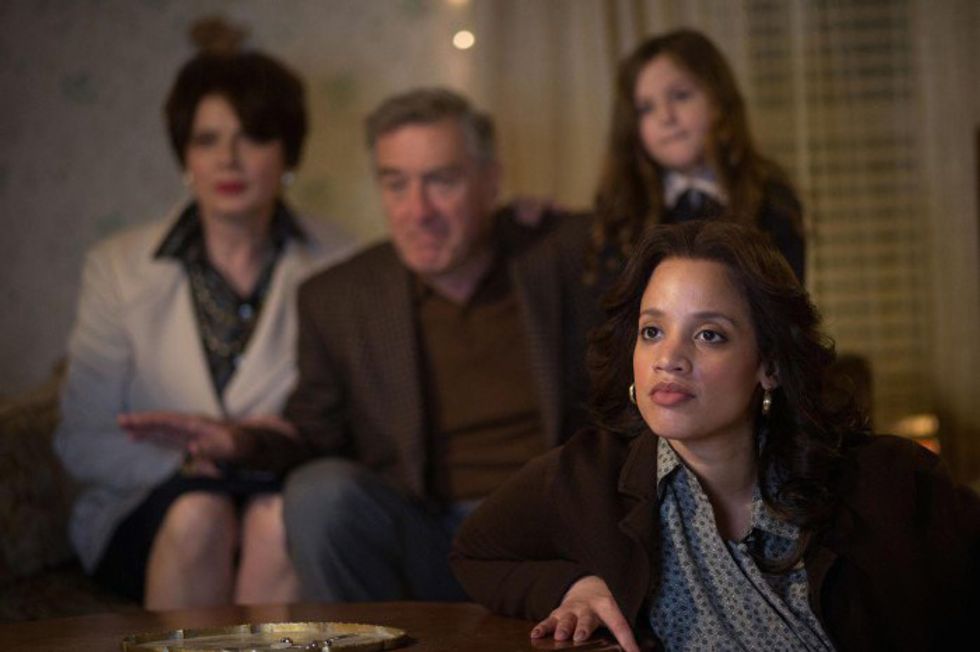 It is crucial for there to be movies such as this one that show that woman can be smart and strong and make something of themselves without a love interest or over sexualization. Additionally, more leading roles should be given to actors and actresses who are of Latin, Black, Asian, etc backgrounds. Rags to riches stories should not be reserved for only men. This kind of inclusion and representation can be incredibly important to young people, because seeing someone like themselves (in gender, sexuality, race, or ethnicity) succeed can help them believe that they can too. Joy is empowering because it serves as a reminder that the only way to achieve a goal is to be persistent no matter how many people doubt you.