If you watched Season One of 'Jane the Virgin,' chances are you fell in love and are keeping up with Season Two. Unless, of course, you're waiting for it to come out on Netflix, which is understandable. This is a show that can be easily binge-watched. However, if you began binge-watching Season One and move straight into season two, you might notice one glaring fact: Season Two is a little boring.
Don't get me wrong, this is an amazing show. 'Jane the Virgin' is full of rich and unique characters. Take Jane, for instance, a strong Latina who is making her way through her early twenties.
"[Jane] is positive and uplifting and funny and brave," Jane's actress, Gina Rodriguez, stated in an interview with Vanity Fair in 2014.
Gina Rodriguez herself is also an amazing person. She took home a Golden Globe last year for her performance in Season One.
"I grew up very similar to Jane," Rodriguez told Vanity Fair after winning her Golden Globe. "My grandmother spoke Spanish to me. And I responded in English. I was very much the two identities of both cultures that were very much important in my life. "
Rodriguez is one of very few Latina protagonists on television, and she takes that very seriously.
"I was limited to certain roles because of that skin," Rodriguez said. "And viewed a certain way because of it. I don't want to say that I was saddened because I was still hopeful but I was very aware that the images I saw onscreen influenced the way I felt about myself."
Keeping in mind how awesome Jane the character and her actress Gina Rodriguez are, it is difficult to say that Season Two of 'Jane the Virgin' just doesn't stand up to the fast paced action and romance of Season One.
After the introduction of Mateo, although he is the most adorable child on the face of the earth– probably, the show immediately slowed down (however it results in adorable images like the one below.) The subplot involving Michael, Jane's ex-fiancée, and all of the different drug dealers involved with the Marbella Hotel simply isn't invigorating anymore.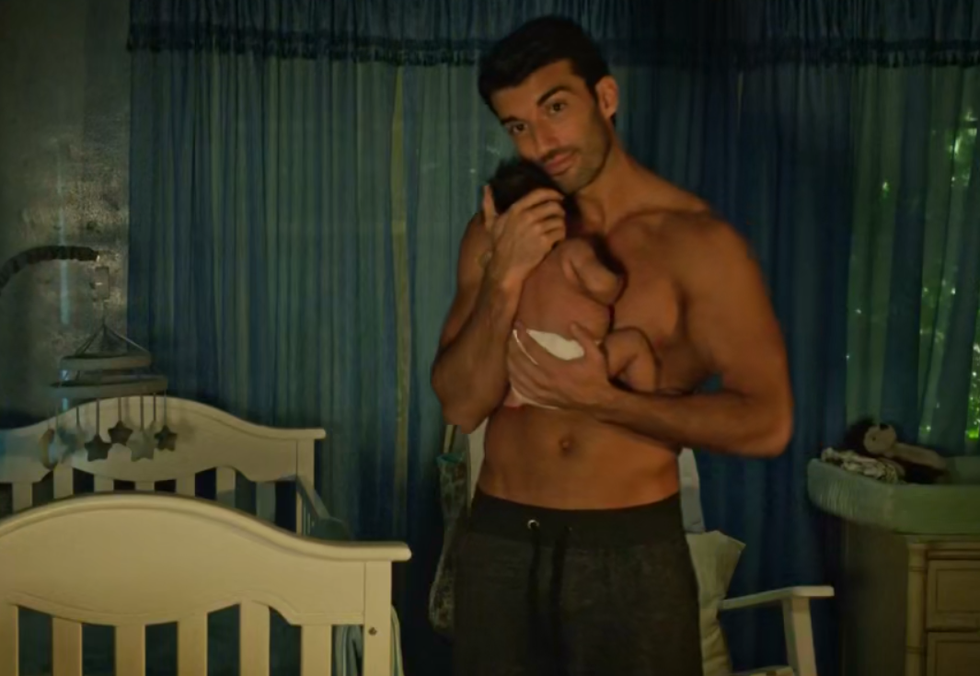 One good thing about that subplot is Michael's new partner, Susanna Barnett, portrayed by Megan Ketch. Barnett is fierce addition who adds some reality to an incredibly far-fetched show. She is a cop who doesn't actually break all the rules, and she keeps Michael, who may-or-may-not still be in love with Jane, in check.
Other than that addition, the show's deceleration is enhanced by the sluggish pseudo-romance between Jane's parents Rogelio and Xiomara. The curve ball in last week's episode may have been an attempt at beating what is starting to seem like a dead horse, but romance-wise, the show needs to figure itself out.
Overall, 'Jane the Virgin's' combination of fantastic characters and a less-exciting storyline puts the show at a level worth keeping up with, but only until it's either proven past its peak or returned to its former glory.
Watch 'Jane the Virgin' Mondays at 9/8c on the CW.