Last year, someone told me that James Taylor went to Elon University and wrote his classic hit "Carolina In My Mind" about a girl that lived in Carolina Hall. I said that was the most ridiculous thing I had ever heard. You might be thinking, wait, that's not ridiculous, I read on Wikipedia that James Taylor went to Elon. Well, I'm going to let you in on a little secret.
I decided to change James Taylor's Wikipedia after hearing this fake story, and sure enough, it worked.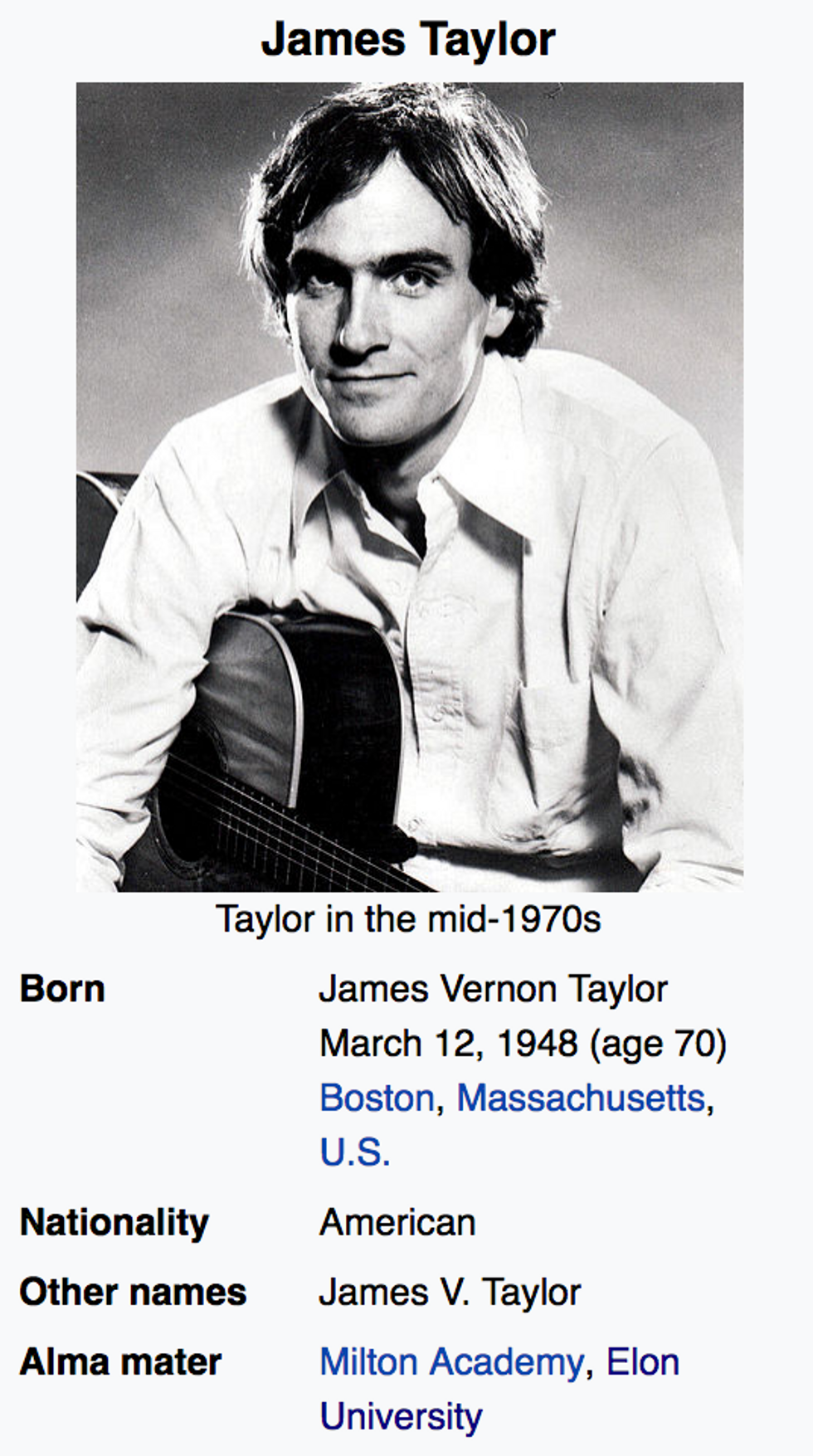 I used to be the biggest supporter of Wikipedia and would always defend it by repeating a possibly made up stat that 99.9% of the information is accurate. With this edit of James Taylor's page, I took away my own Wikipedia innocence. I will no longer confidently state facts I have learned from Wikipedia, and you shouldn't either.

I am coming clean with this article as the joke has run its course. The other day, my friend went to the doctor and was asked where she went to school. She proudly responded, "Elon University." The doctor was impressed and said, "Did you know James Taylor went there for like a semester? I just read that last night."
After laughing at the story for a few minutes I started asking myself some questions like, are there high school seniors deciding to come to Elon because they think James Taylor went there? Has James Taylor seen this false information on his page? If it hasn't been taken down for so long, did he actually go to Elon and live in Smith?
The article I write today is my call out to the Wikipedia police if they are out there. Change the James Taylor page, I DARE YOU! I am presenting evidence in an article written online that it is most definitely a false page, so what are you going to do about it? It's been a year since my edits. A whole year! Get your crap together!
Hopefully, the page changes and I will be left with nothing but the screenshots and fond memories of convincing people that James Taylor is a Phoenix.


If the page doesn't change, I have nothing left to do but go on believing the lie. I can continue to go around confidently stating that James Taylor went to my school, lived in the same freshman dorm as me, and wrote one of the greatest songs of all time about a girl that lived in the dorm next door. I guess since it's 2016, the line between real news and fake news doesn't really matter.