I listen to music 24/7. When I wake up, I find a song to fit my mood. When I hop in the shower, I play a more upbeat hip hop song to wake me up. Throughout the day, I listen to albums and dissect the vocals of lead singers, drifting away to the ambient sounds of a more progressive electronic house beat. The last genre I mentioned seems to stick out in every facet of my life. As it turns out, I am a contributor to a billion-dollar industry that has been ruling the club scene for decades.
If you have ever bought a festival ticket, paid for a drink at a club or even coughed up a $1.29 for a track download, you can take credit for helping to elevate the estimated value of the global electronic music industry to a whopping $6.9 billion in 2014. The majority of that nearly $7 billion estimate comes from live music, including festivals and clubs.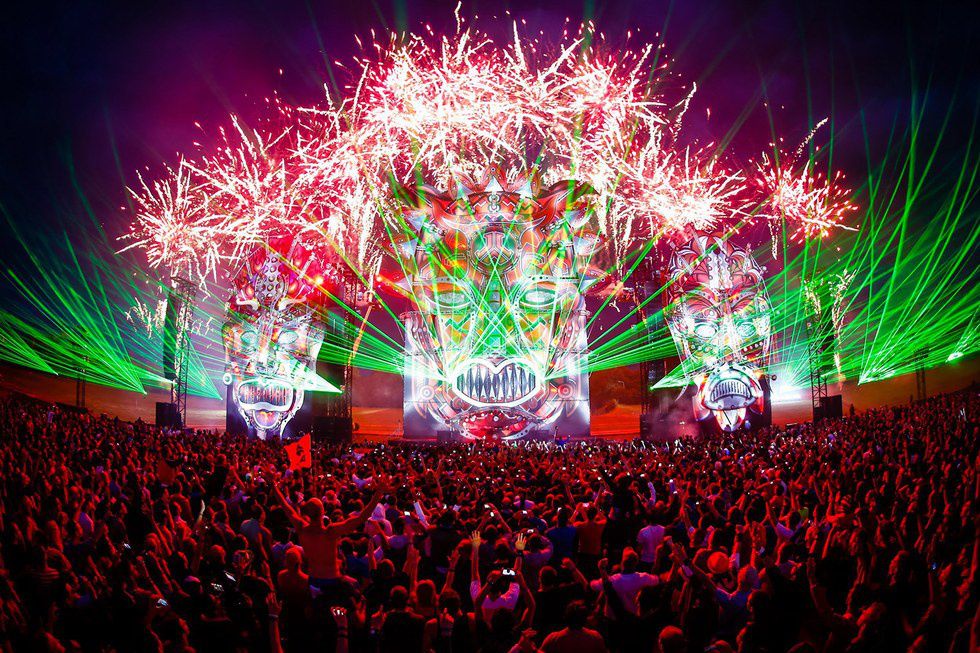 The numbers don't lie. In 2014, Forbes' top 10 EDM artists racked up a combined $268 million, an 11 percent increase since the year prior.
How did the EDM industry scene go from having a small, cult following into the global phenomenon we see today? How have those who've stuck with it from the beginning grown with it? Where is it going?
One thing to remember: Electronic dance music is not a new genre. In fact, its been around for more than three decades.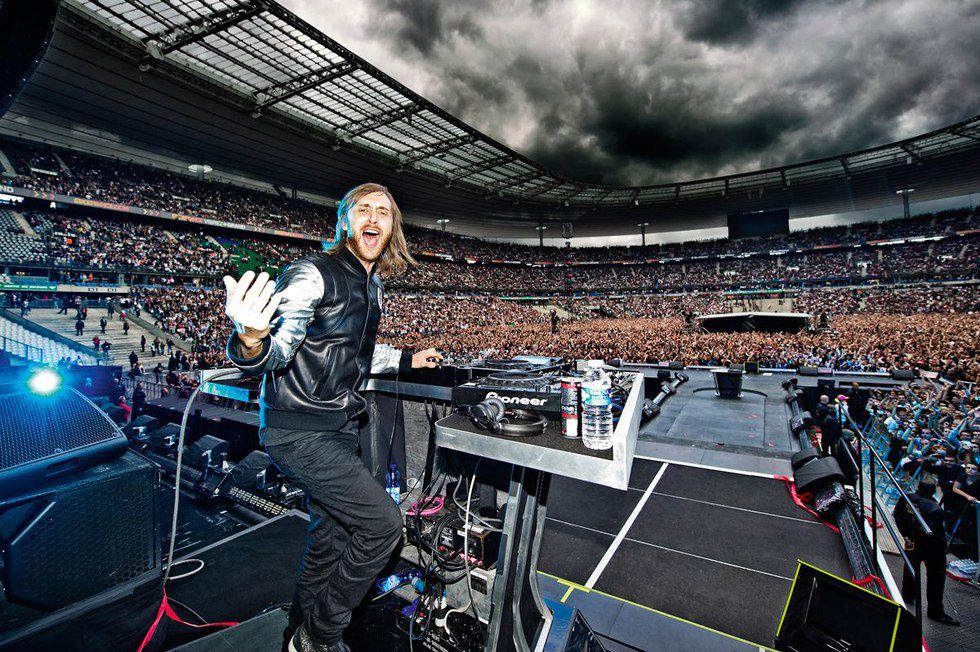 David Guetta, one of most successful DJs in the world today, had humble beginnings in the Paris disco scene in the late '80s. In an interview with CNN, Guetta recalls how the house/electronic music movement began when the disco era was ending.
"There was movement called 'disco sucks'," says Guetta. "It was a shame to disco, but there was no music to dance to, so some DJs started to use old disco records, the B-sides, and we began producing beats with drum machines."
In a way, electronic music snuck into people's ears.
DJs like Calvin Harris, David Guetta and Tiesto are leading the pack of EDM artists in today's music industry. The genre's popularity has ballooned in the past decade. From festivals to radio air play, social media and even collaborating with A-list celebrities, EDM artists are getting a lot of attention, and money, from all over the place.
Steve Aoki, another successful EDM artist described collaborating with celebrities in a recent interview with CNN:
"I love collaborating outside of my space," says Aoki, who has worked with artists like Will.I.Am and Luke Steele. "When I get into the dance culture and start producing the music I kept on thinking how to do something unique or different than what the status quo does."
For EDM, collaborating may have attracted listeners, but the internet and its subsequent components have played essential roles in getting more. Nowadays, in the digital era, success is measured in followers, video hits, downloads, hashtags, tweets, retweets and likes.
There is another factor that has also played a heavy role in the success of an industry that's echoes can be heard far beyond the realms of clubs and festivals. That factor is Las Vegas.
Las Vegas is scoring major returns on investments in its EDM music scene. The city has been blaring the sounds of its resident DJs across the country, and a new wave of Millennials are visiting to hear them live. And they're arriving just in time, as Vegas struggles to recover from its recession-era lows, and much of the country turns to gambling to bring in new revenue.
The synthesis of Vegas and EDM certainly makes sense. Besides the warm weather and abundant dance hall space, the two share a patented sense of abandon that only seems magnified when added together. "What happens in Vegas stays in Vegas" could also be said for the dance floor of any massive, free-for-all EDM festival, so one can hardly imagine the debauchery of Vegas' 230,000-strong Electric Daisy Carnival. The annual event now adds up at least $500 million in revenue to the city, a testament to EDM's new centrality in Vegas.
EDM fans are listening to Calvin Harris, Phantogram and Krewella on music streaming sites like Pandora and finding it hard to resist the temptation to see the acts in person. Advertisements and Vegas-branded stations have sprung up across these platforms to highlight Sin City's latest addiction. Groups like the Las Vegas Convention and Visitors Authority, an industry collective tasked with boosting revenue across the city, may be planting these seeds of desire, but Millennials are certainly going wild for it.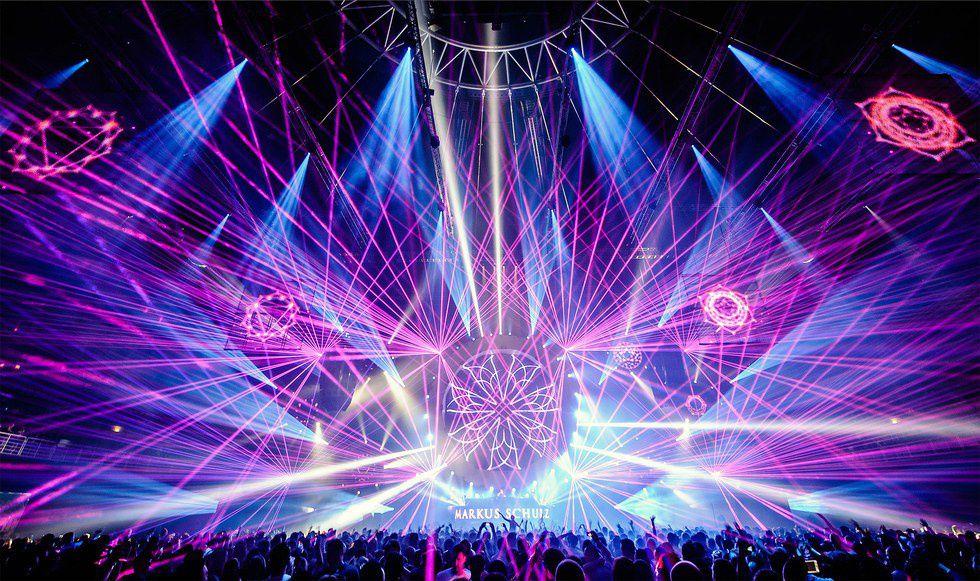 Research from Pandora alone shows EDM fans exposed to the site's Vegas branding took more than 115,000 trips to the city, boosting revenue by $110 million. The company cross referenced those who were listening to EDM with those using the location-based Placed app and found the substantial increase in trips to Vegas among dance music fans.
However, there are some critics of the genre in Vegas, many of whom are the club owners promoting the industry itself. According to Page Six, Vegas's new nightclub Intrigue, which is set to open on April 28, won't be dishing out the dough to bring big name DJs onto their payroll. Intrigue is among the first clubs to flat out refuse to pay DJs the rate some of them have grown accustomed to in Vegas. Sean Christie, the chief operating officer for the Wynn Las Vegas, where the Intrigue will be located, told Page Six that the new club will feature a new VIP room and will place emphasis on conversation over cellphone usage among its patrons.
It's another sign that the end of EDM's domination of the electronic music sphere could be nigh, a topic of debate exacerbated in the wake of EDM conglomerate SFX's collapse earlier this year. According to the Miami Herald, several VIP liquor companies that sponsor the Ultra Music Festival dropped out this year and more than one of the city's nightclubs have shuttered it's doors. One of the EDM festivals SFX owns, TomorrowWorld, held annually in rural Georgia, won't be coming back this year due to what its organizers are calling "the current environment."
If you think the loss of EDM is a bunch of hot air, watch a video from the infamous 1979 Disco Demolition Night that attempted to kill a genre in a single evening.