Having a natural appreciation for fashion in this world, I've come across many objections to not only the fashion industry, but the idea of style itself. Many seem to view fashion as a superfluous and shallow industry. People oppose this need for style, claiming that society and clothing brands are putting unnecessary pressure on people to "dress well."
Being a fashion student, you may already assume that I am here to argue that the fashion industry is a vital industry. However, I do not agree with that idea. Yes, I believe that fashion is not necessary and I believe that fashion does little to contribute to the advancement of mankind. We do not need fashion to survive, to live or to progress into a new era. The fashion industry is simply not needed. So why does it exist and why are so many people obsessively attentive to style or latest trends?
While it is not necessary for survival, I believe that fashion is a form of art. Like any art piece, one's personal style exists to make a statement, to express oneself or to simply be beautiful. However, fashion takes art a step further and makes it functional, not only in the sense that it keeps us covered, but also in establishing self-confidence or comfortability. A painting can be viewed and admired, yet a dress that you feel beautiful in or a tuxedo that you feel powerful in can instill a positive mindset in you, and that is something that a painting cannot typically do.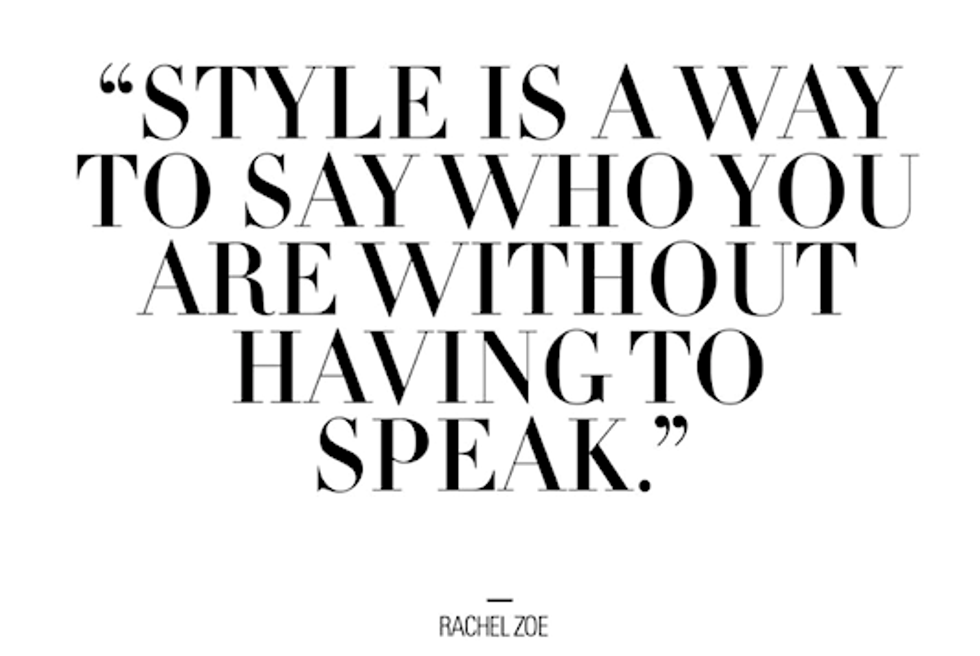 Some opposing this may ask that if fashion was truly art, then why is society pressuring people to conform to a certain way of dressing when art is expressive of the artist? I admit, there has been a lot of pressure on people to dress a certain way, even though they may lack any interest in what they choose to wear. We are far too quick to judge those who don't dress to a certain standard, and these harsh judgement convince people that fashion is a shallow and critical activity. Perhaps striving for a "fashion sense" has become so common, that society has forgotten that it is about self-expression and not about conforming to one particular style. Fashion is not necessary, but it is art, and the world wouldn't be as captivating without its art. Humanity is simply too judgmental, and is quick to criticize each other on the art we wear on our backs. We all wear clothes, yet it is our own personal choice as to what type of clothes we wear. Therefore, in order to maintain the proper definition of 'style,' we mustn't be so critical of how others dress. Clothing is necessary. Style is subjective.
Fashion has come to be one of the ways to define and distinguish cultures, eras and generations. It has been prevalent throughout history and continues to evolve. Yes, it may not be essential... But it is everlasting and it is art. It may not cure disease and it may not develop new technology, but it has been and will continue to be what differentiates who we are as individuals. In conclusion... Dress how you want to dress and never be concerned with what others think about your art.