Just two weeks ago, a British rock band called 'Coldplay' released a new music video for their song, "Hymn For The Weekend." The video has received close to 48 million views, and features Beyoncé as well as Sonam Kapoor (Indian actress). This song is absolutely beautiful, but the video has been called out for 'cultural appropriation,' which in short means a dominant culture "borrowing" from a minor culture. Some people believe this is true and are upset, while others completely disagree and could not be more ecstatic. This raises the question once again: is Coldplay's "Hymn For The Weekend" music video "cultural appropriation" or "cultural appreciation"?
Well, to start off, it should be known that I'm Indian American, and have visited many villages and cities in India. My parents are from there, and so is the rest of my family, so I can definitely relate to the music video. I, however, do not believe that this video is 'cultural appropriation,' and instead actually respect Coldplay for filming this in India.
One of the first things I noticed when watching the music video for the first time is the use of colors. Coldplay's album cover is just as vibrant as the music video, and the band members are actually seen celebrating Holi with locals. Holi is the festival of colors and something that India is known for, so the fact that it was included in the music video means Coldplay respects and appreciates India's traditions. That's not something to be offended by, is it?
Also, one of the things that Coldplay is being criticized for is shooting the music video in India's "slums" (areas where poor people live). Worli, Mumbai, which is where they filmed the video, does have slums. So yes, I understand how this video might give the impression that India has nothing but poor people living in run down homes. But seriously, would this music video be any better if it was filmed in a wealthy city with wealthy individuals? Then people would claim that Coldplay was glamorizing India and not showing the "realness" of it.
Plus, India's latest Socioeconomic and Caste Census (SECC) shows that of the 300 million households surveyed, 73 percent of them live in villages, only 5 percent earn enough to pay taxes, only 2.5 percent own a 4-wheel vehicle, and less than 10 percent have salaried jobs (CNN). So yes, India is a beautiful country with beautiful people and places. But is portraying "slums" in the music video really that far off from reality? To me, this sounds like a national problem that the Indian government needs to fix, not one that Coldplay has to apologize for.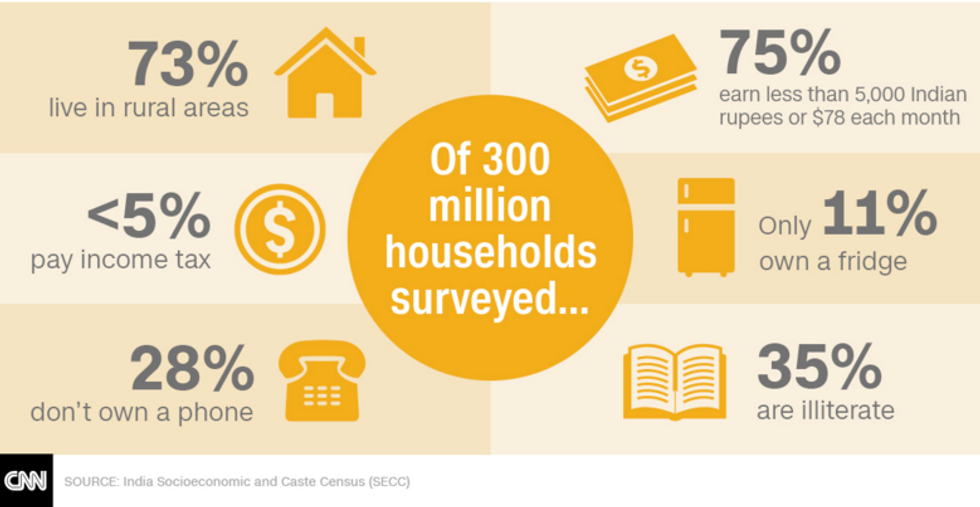 Finally, I'd just like everyone criticizing Coldplay, Beyoncé, and Sonam Kapoor to realize that this music video is in no way, shape, or form, the only one portraying India "incorrectly". If Coldplay's "Hymn For The Weekend" music video has cultural appropriation, then so does Major Lazer and DJ Snake's "Lean On" music video (it's below in case you want to watch it). MØ (the girl in the video) is actually shown wearing a short skirt and bra while awkwardly thrusting in an Indian palace. Anyone who is Indian, or has learned about India's customs, will know that a girl dressing like that in public is frowned upon in India. Obviously times are changing, and the same rule does not necessarily apply for Indian girls who live in the United States--but still. When I compare these two music videos, I definitely feel that Coldplay has the more accurate one, and that they appreciate India's customs more.
The point is that many music videos nowadays are shot in other countries and include those countries' traditions and customs. Just because Coldplay could not show all aspects of India in a four-minute and 20 second video does not mean that they're exploiting the Indian culture. I mean, the members of Coldplay wouldn't have flown across the world to a foreign country if they did not appreciate India and everything it has, would they? Yeah, exactly. So instead of hating on artists who were simply trying to have fun while exploring a new country, we should all just enjoy their beautiful music video and learn something from it!