While not everyone likes Christmas music, once it takes over every radio station and playlist, everyone knows these singers!
Mariah Carey
Uh, hello, "All I Want For Christmas Is You"? Everyone knows this song, it's a banger! But if you asked me to name another song by Mariah Carey, I probably couldn't tell you.
Michael Buble
Michael Bublé's Christmas album? Literally my favorite Christmas music hands down. However, I literally didn't know until recently that he even sang other music.
Justin Bieber
With the Hailey drama recently, Biebs hasn't been putting out a whole lot of music for us to jam out to in the car. But "Under the Mistletoe"? Catch me blaring that in my car all December.
Pentatonix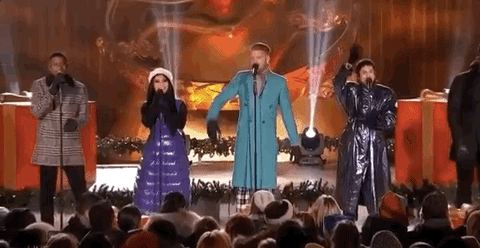 I've only ever heard Pentatonix Christmas music, and it seems like they always crawl out of the woodwork to sing at the New Years special. What do they do the rest of the year?
Trans-Siberian Orchestra
They literally are known only for Christmas music, that's the only music they even do. So I guess they have a pretty easy job most of the year...
Burl Ives
No one even knows who he is these days, but everyone recognizes his music. His most popular Christmas song was "Holly Jolly Christmas," and I'm sure you've heard that tune before!
I'm not a huge fan of Christmas music, but for those of you who are, you do you!