Calling all dog lovers! These four-legged superstars are making a name for themselves not only in their communities but also across the Internet. Below are nine popular pups you have to follow!
Doug the Pug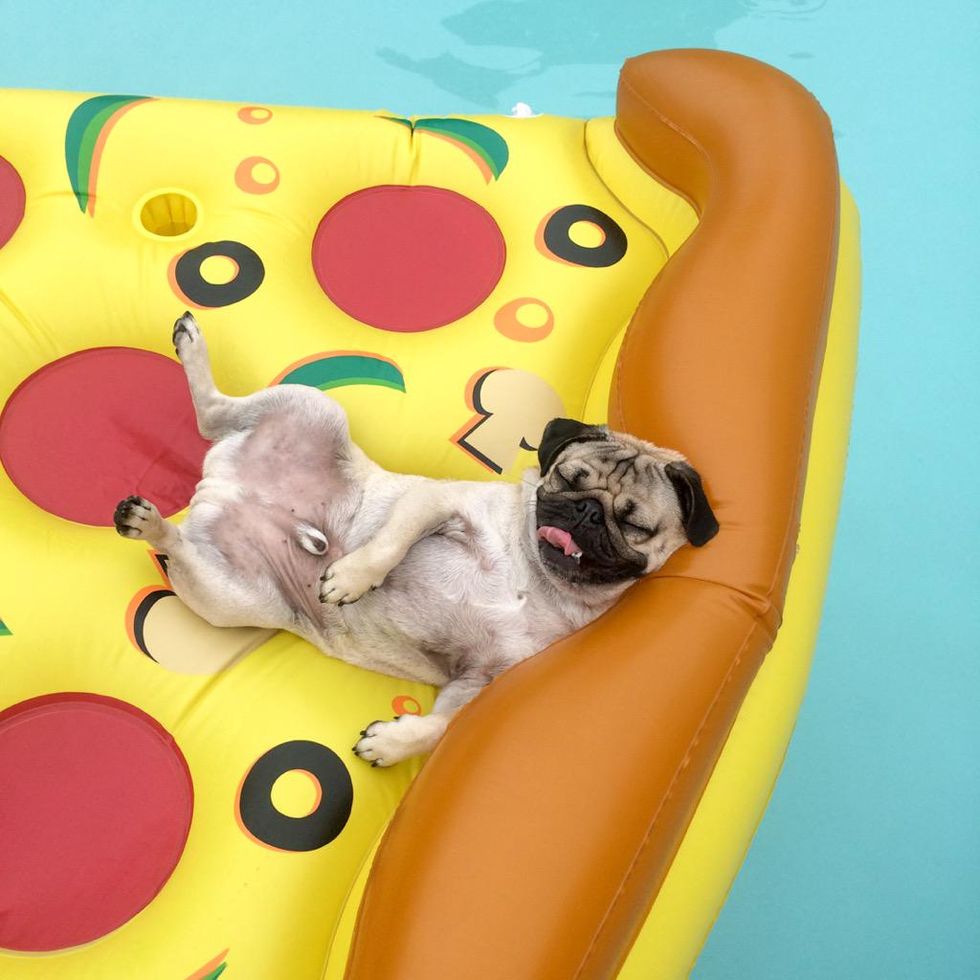 Nashville may be known for country music, but it's also home to a canine celeb: Doug. This pug is living the life not only in Music City but across the U.S.! Doug is always up to something fun, whether he's at Lollapalooza, hitting up American landmarks or even hanging out with Vince from Entourage. You'll have major FOMO when you check out Doug's Instagram.
Facebook: itsdougthepug
Twitter: @itsdougthepug
Instagram: @itsdougthepug
Snapchat: @itsdougthepug
Website: www.dougthepug.merchnow.com

Menswear Dog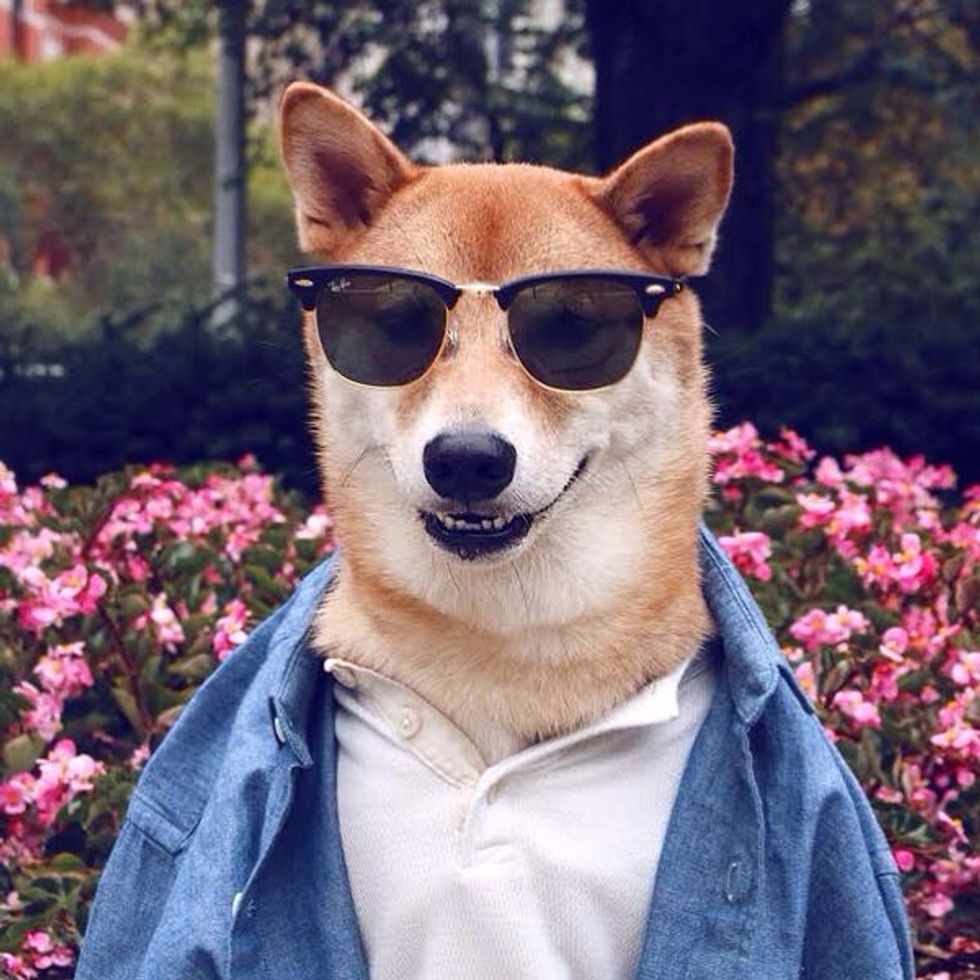 The classiest dog to ever hit the World Wide Web. He's actually trademarked as the "Most Stylish Dog in the World." I never thought I'd be jealous over a dog's wardrobe... until now. Heck, Menswear Dog even has his own book to teach you how to dress. I give his owner mad props for the idea. It's genius.
Facebook: themensweardog
Twitter: @mensweardog
Instagram: @mensweardog
Website/Tumblr: www.mensweardog.com
Marnie the Shih-Tzu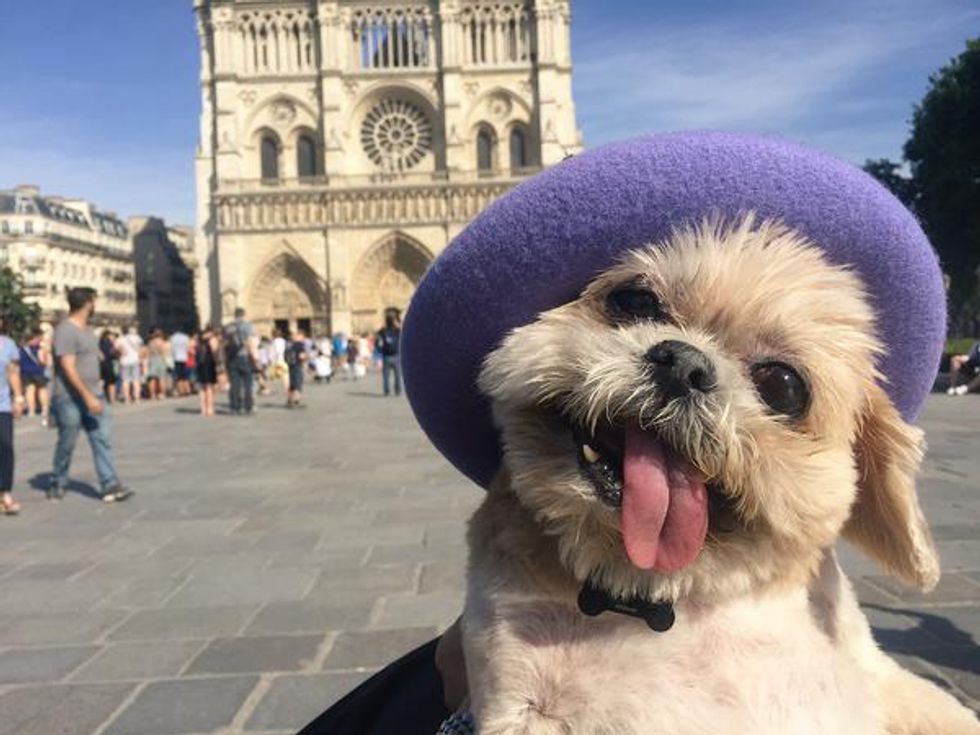 Her signature tongue is what makes Marnie the most recognizable Shih-Tzu. Fame fell into Marnie's lap, as she was rescued from the streets into a loving and tech-savvy home. Today, Marnie is 12 years old and is (as you can see above) a world traveler! I recommend checking out her Vine. It's hilarious and oh so cute.
Facebook: MarnieTheDog
Twitter: @MarnieTheDog
Instagram: @MarnieTheDog
Vine: @MarnieTheDog
Tumblr: http://marniethedog.tumblr.com/

Manny the French Bulldog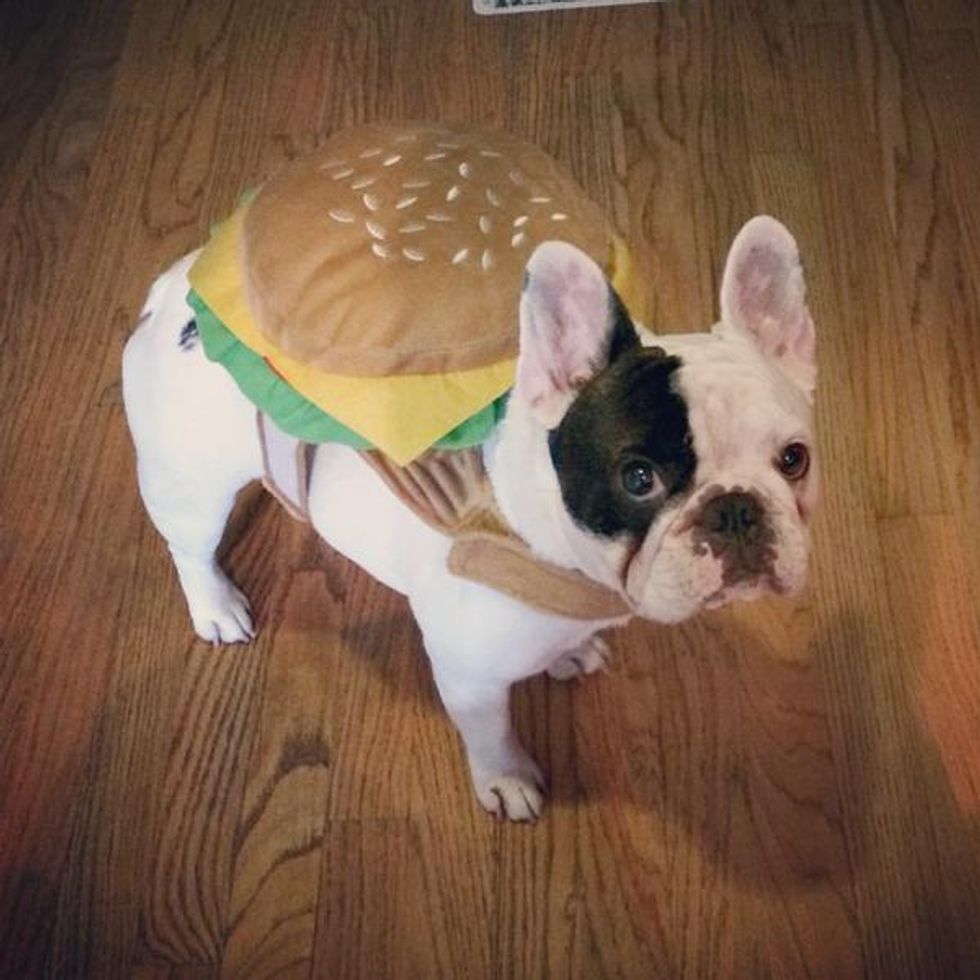 He's the most famous dog in the Windy City and the most followed Bulldog! Manny's a laid back dog just looking to spread the love, make some friends and even give back to charity. From time to time, he even likes hanging out with celebrities, both humans AND dogs.
Facebook: MannyTheFrenchie
Twitter: @FrenchieManny
Instagram: @manny_the_frenchie
Youtube: MannyTheFrenchie
Website: www.mannythefrenchie.com
Mishka the Talking Husky
Most well-known from the YouTube video seven years ago saying, "I love you." Today, 13-year-old Mishka can say an abundance of phrases like "How you doin'," "I want my mommy," and a simple "Hello," just to name a few. Her vocal abilities have landed her several TV appearances and worldwide notoriety.
Facebook: Mishka-The-Talking-Husky
Twitter: @MishkaTheHusky
Instagram: @mishka_the_husky
YouTube: gardea23
Google+: gardea23

Corgnielius the Corgi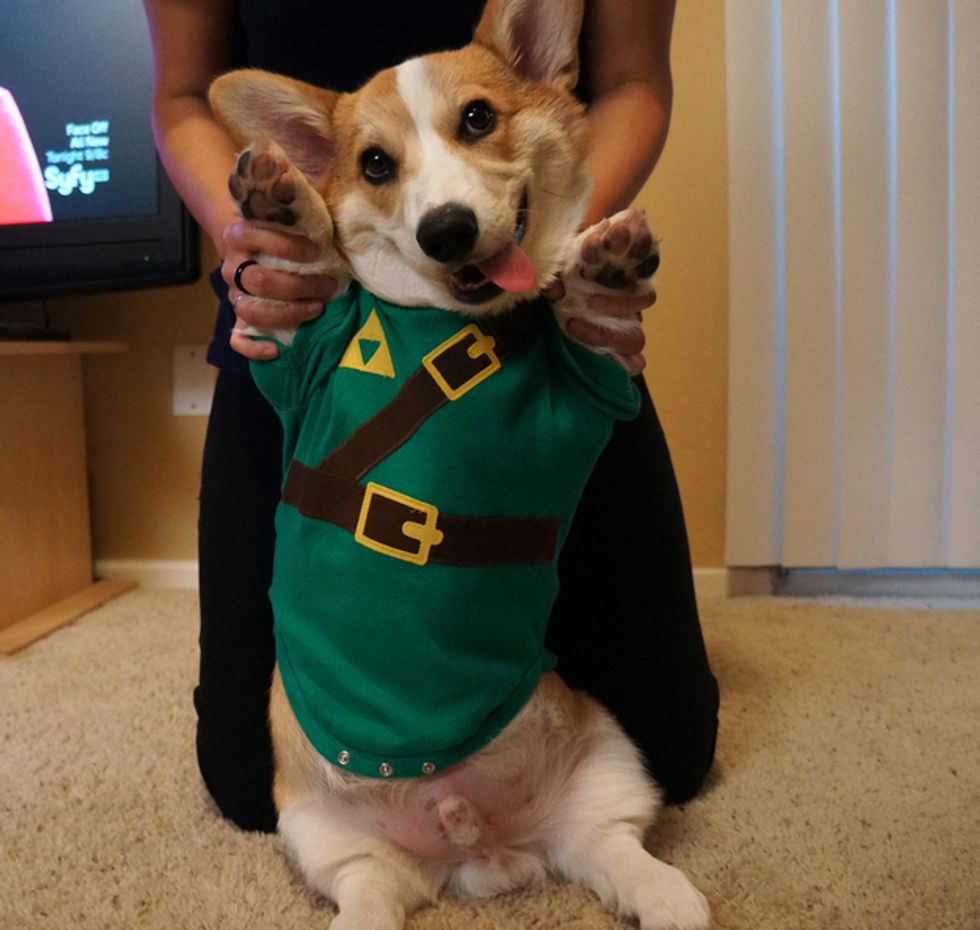 Corgnelius (and now his brother Stumphrey) are the two cutest corgis ever to hit the Web. Whether he's dressed up or just showing off au natural, Corgnelius will steal your heart. And don't worry, his Instagram is full of cute Corgi tooshies.
Twitter: @Corgnelius
Instagram: @Corgnelius
Snapchat: @Corgnelius
Website/Tumblr: www.corgnelius.com
Tuna the Chiweenie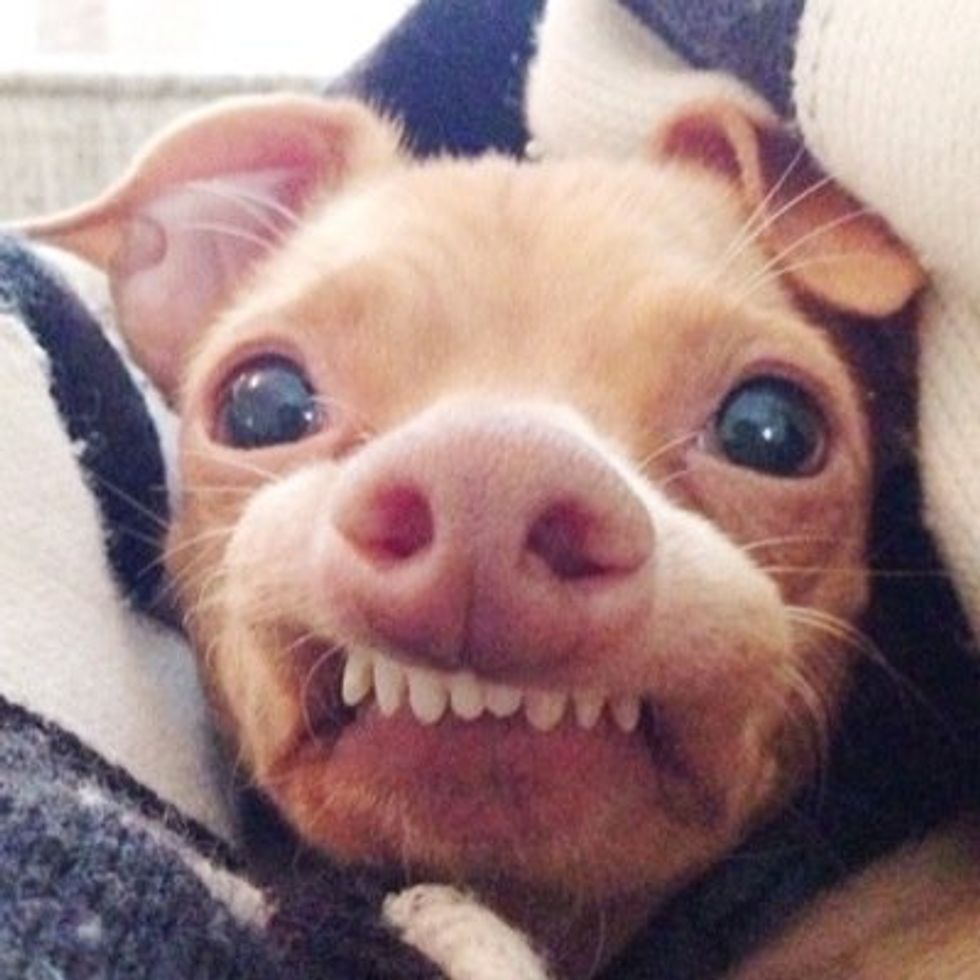 With a face only a mother could love, Tuna's recognizable grin landed him Interweb fame. Tuna melts your heart with his fun-loving spirit and, as his owner states, shows that beauty comes in all forms. Since Tuna was rescued as a young pup, his owner has used his success for promoting other rescue groups. Awww, go Tuna!
Facebook: Tuna-Melts-My-Heart
Twitter: @Tuna_The_Dog
Instagram: @tunameltsmyheart
Website: www.Tunameltsmyheart.com
Jesse the Jack Russell Terrier
He vacuums, he dusts, he cleans up puddles... what can't this dog do? You must watch the series of viral vids that shot Jesse straight to the top. Now, how can I teach my dog to learn these chores?
Facebook: JustJesseTheJack
Instagram: @JustJesseTheJack
YouTube: JustJesse197
Google+: JustJesse197
Blog: JustJesseTheJack.blogspot.com
Website: www.justjessethejack.com
Jiffpom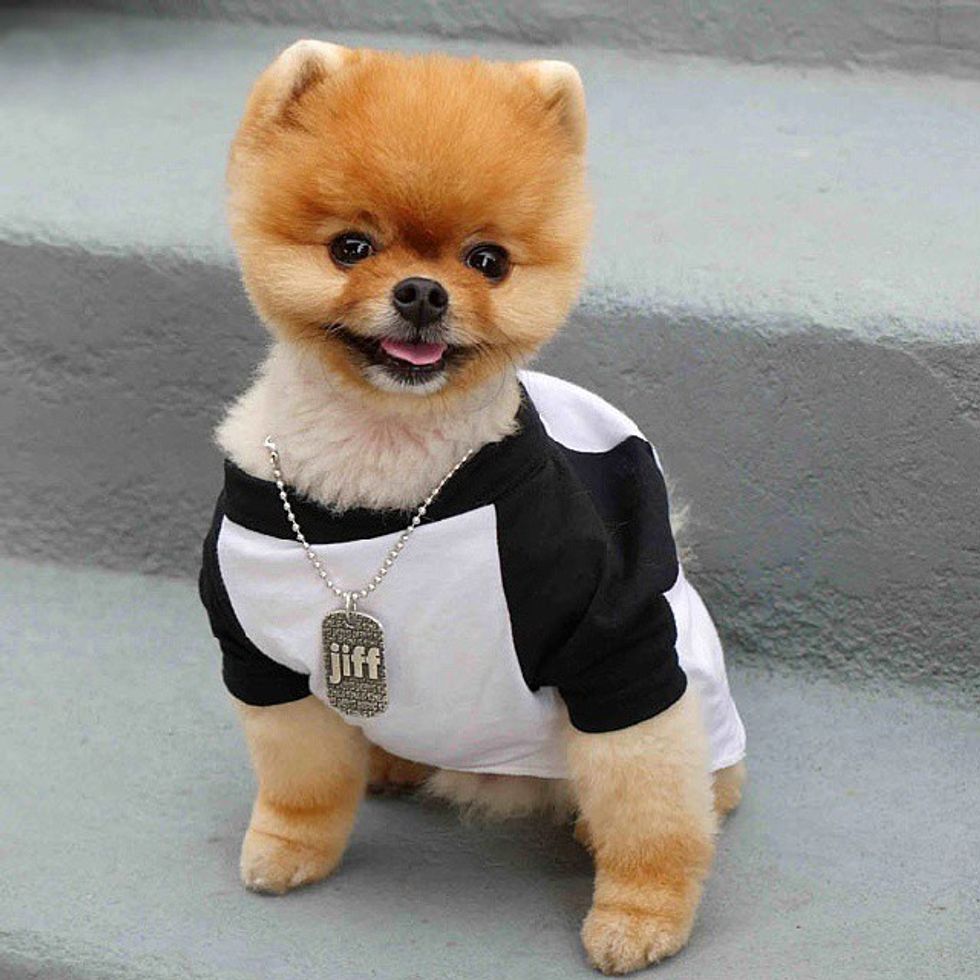 And perhaps the most famous of them all. Let's quickly review his impressive resumé: Katy Perry's "Dark Horse" music video, advertisements and commercials with Covergirl, 3M, Target, Banana Republic, and a role in a feature film. Additionally, Jiffpom broke the 2014 Guinness World Records for the Fastest Dog on Two Paws, Fastest on Front Paws and Fastest on Rear Paws. This dog probably has more money than I'd ever imagine, but it's okay since he's so stinkin' adorable! Look at that ball of fluff!
Facebook: Jiffpom
Twitter: @jiffpom
Instagram: @jiffpom
Snapchat: @jiffpom
Vine: JIFFPOM
Website: www.jiffdog.com