Innings Festival 2020 is located at Tempe Beach Park & Arts Park on February 29 and March 1. The festival is just a short walk from Mill Ave. and is during one of the most perfect times of the year in Arizona.
When you walk inside, you see countless food stands, themed liquor tents, a record store with exclusive signings, three stages and an area to meet baseball stars and go to the batting cages.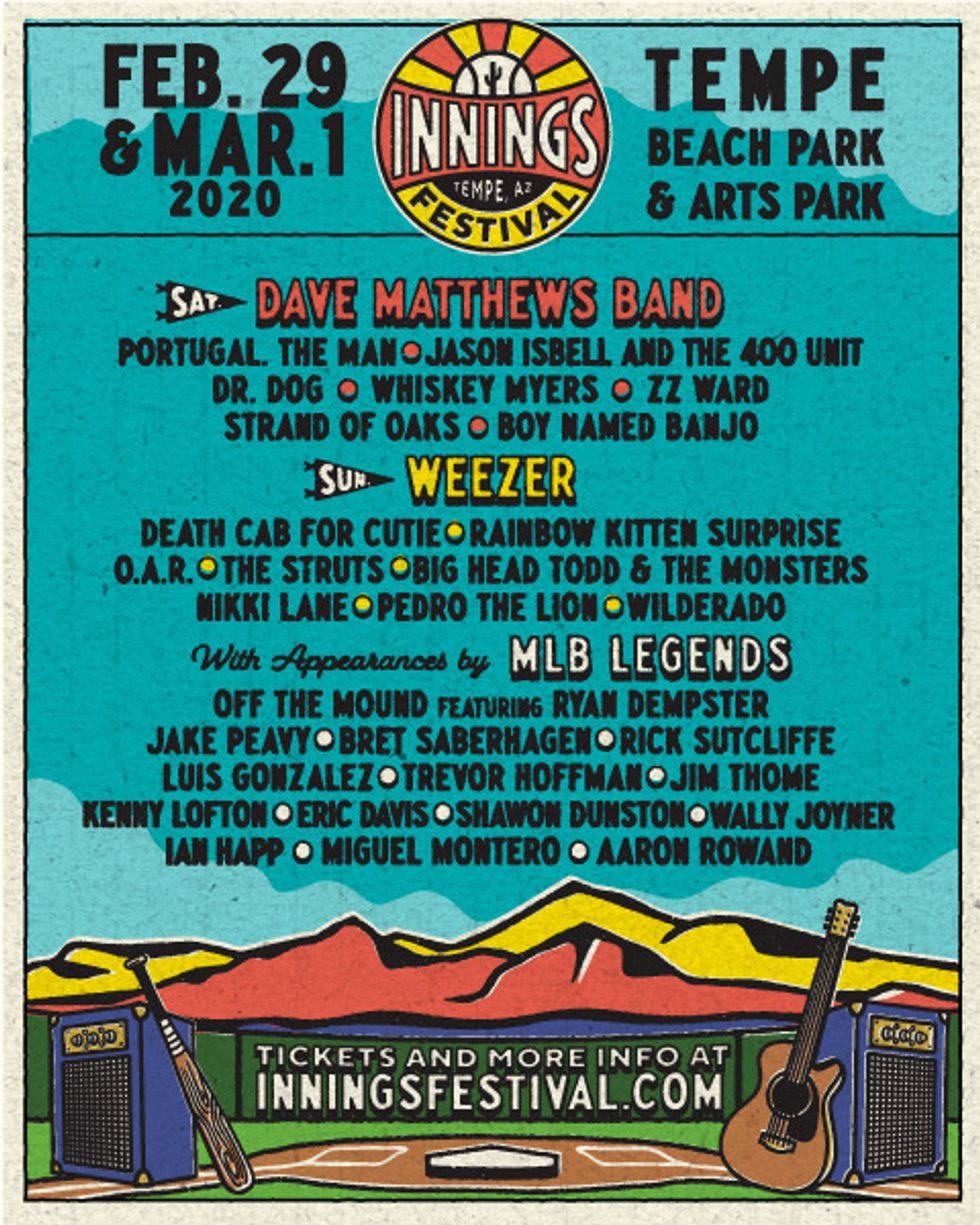 Innings Festival
The stages are named Left Field, Right Field and Home Plate. Home Plate is located in the center of the festival, it is by far the biggest stage and gets an enormous amount of sun, so bring sunscreen! Left Field hosted all things baseball including signings from famous current and retired players and an opportunity for festival-goers to hit the batting cages.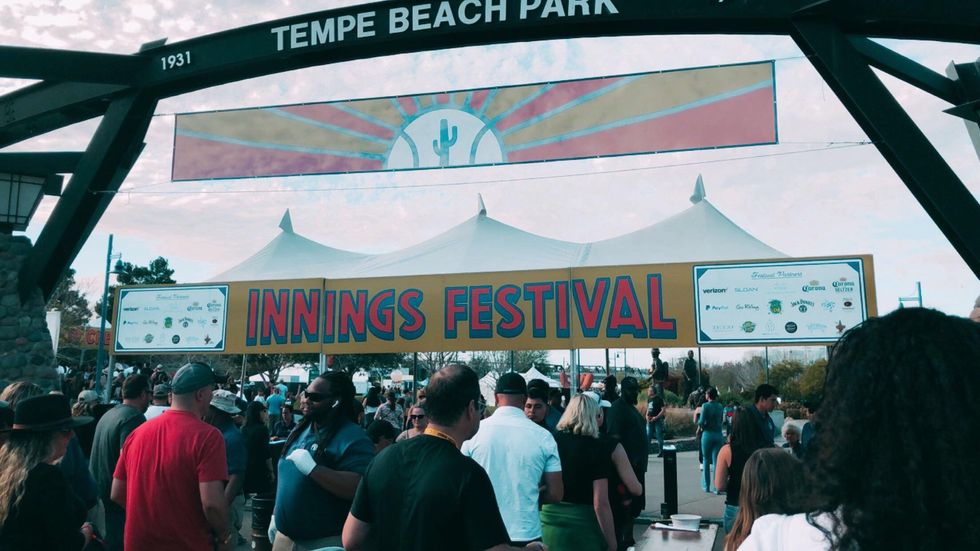 Lauren Hernandez
Lastly, to get to Right Field, you have to walk along Tempe Town Lake until you reach the second half of the venue. You might even be able to catch a glimpse of the Arizona sunset while walking down.

Festival goers always take pride in what they wear to festivals, and this festival is no different. From baseball jerseys to hats, fans definitely knew how to mix up their baseball attire with band tees. Fans even had bands sign baseballs instead of records at their signings at Zia Records.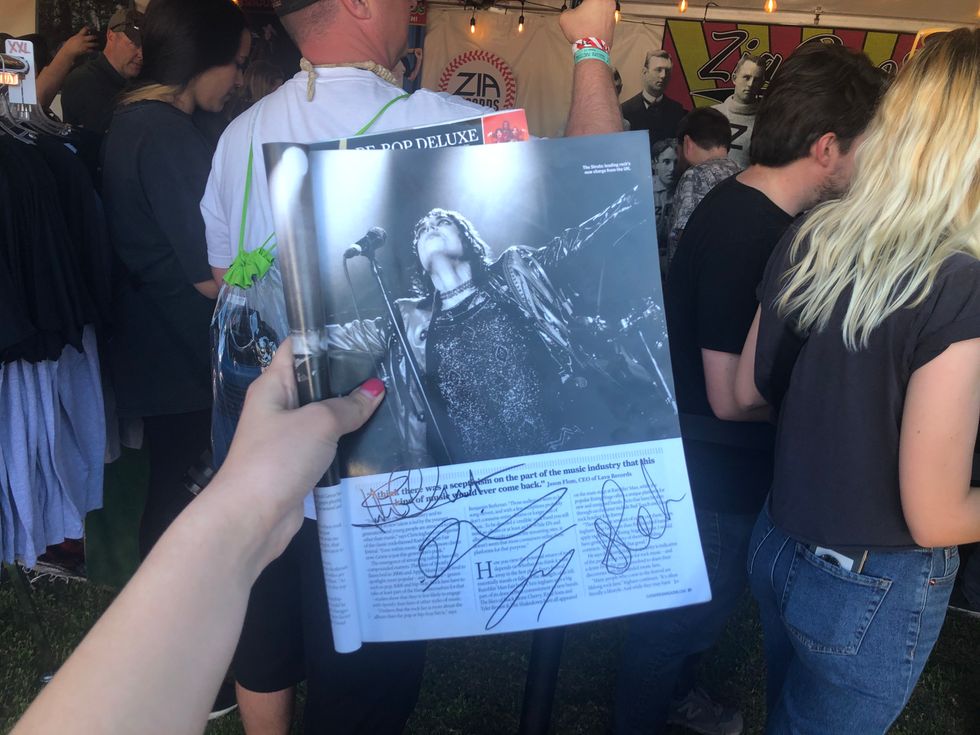 Lauren Hernandez
One of the signings I was able to attend, along with many fans, was The Struts. The band was able to go through a line that circled the record store before taking the stage at Home Plate on Sunday. The Struts are no stranger to a music festival and got the crowd jumping before the Sunday headliner: Weezer.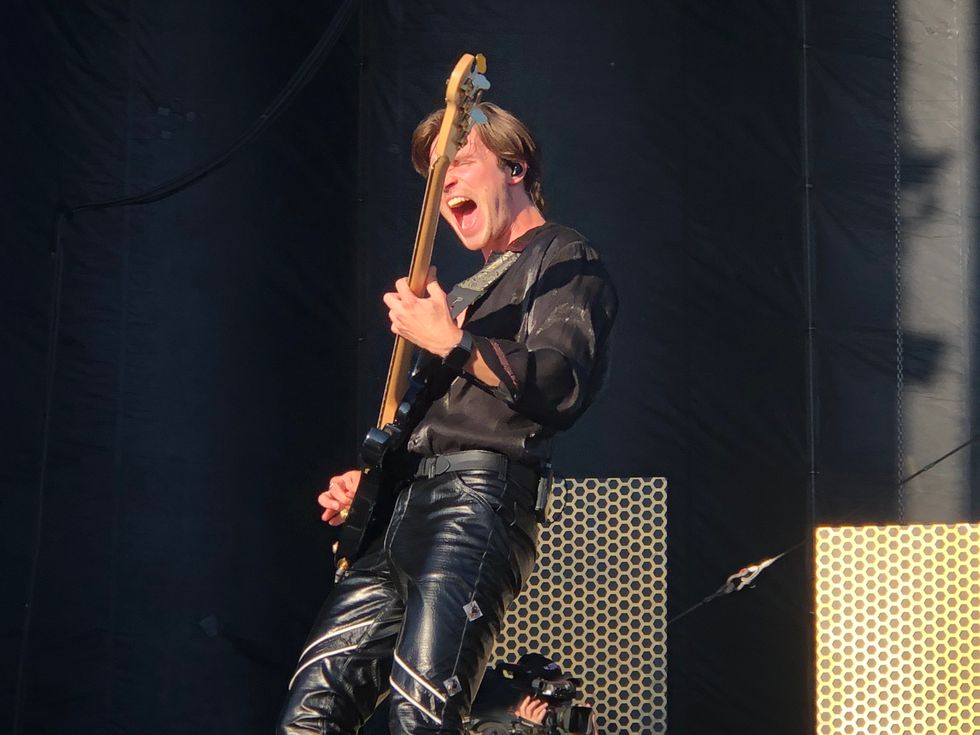 Lauren Hernandez
The Struts are the perfect festival band as they know how to entertain a crowd and move them off of their feet. You can't go to a Struts show without singing, dancing and taking videos of the frontman, Luke Spiller, dancing. The band had a special treat for all of their fans as they played new songs at their show.

After The Struts, I was able to see Death Cab for Cutie at Right Field until they walked off stage promising a return to Phoenix. The singer of the band, Ben Gibbard, was unable to sing after he claimed he would try to get through the show as he was very sick.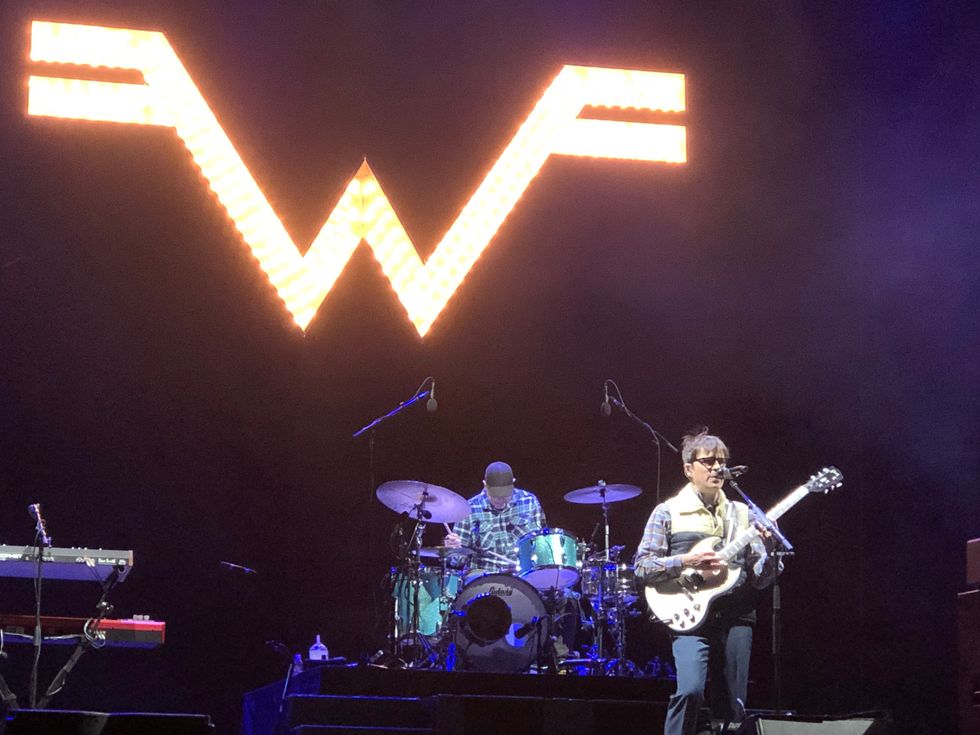 Lauren Hernandez
The crowd soon ran to Home Plate once Death Cab for Cutie walked off stage. Everyone was rushing over to get a good spot for Weezer, Sunday's headliner.

Weezer brought a huge Sunday crowd of old and new fans. The crowd was enthusiastic and so was the band. Weezer played multiple hits from the Blue Album and multiple fan-favorite covers including "Everybody Wants To Rule The World," "Africa" and "Lithium."
Innings Festival is a unique festival you will not want to miss. It has all things sports, music and food. Stay tuned for the 2021 lineup and make sure to download the Innings Festival app.
Previous coverage of Innings Festival 2020, get to know the bands that played better: https://www.theodysseyonline.com/innings-festival-baseball-and-music