When you think of females who are vocal legends, who do you think of? Do you think of Taylor Swift, Selena Gomez, Miley Cyrus, Ariana Grande or Zendaya? No. These women are all great artist in their own respect, but they all were influenced by the artists who came before them. This list will attribute some of the most influential women in music. These women pioneered musical styling for modern day pop artist. Without these women, the artists above would not even be here...
1. Mariah Carey
Mariah Carey is the highest selling female recording artist of all time and she has 18 number one hits. But is this why she is the most influential female on the list? No. Mariah Carey is known for influencing music in a number of ways. Firstly, Mariah Carey is the artist who popularized two different abilities that artist use while singing. Secondly, she is known as the Queen of Remix because her remixes such as "Fantasy" with ODB and "Honey Remix" with Mase and The Lox were so amazing. She also is the first R&B artist to infuse hip hop with R&B/Pop. These things in their own rights changed music forever, but she still did more. Mariah popularized melisma, the stretching of a word while singing it, and she popularized the use of the whistle register. This is the highest register of the human voice and very hard to do. Artist such as Christina Aguilera and Ariana Grande have implemented whistle register in their music ever since.
Mariah also is known for her songwriting abilities. 17 out of her 18 number one hits she either wrote herself or co-wrote. Mariah's talent also transcends into the holidays. Her original song "All I Want for Christmas is You" is considered a modern classic for the holidays and has been covered by hundreds of artist. This song goes number one on the holiday charts every year. Mariah Carey is still relevant 25 years after the start of her career and she still manages to influence artists. Beyoncé said it best when she said, "Mariah Carey was the person that made me want to sing, she was beautiful, she had great videos and great songs and she could REALLY sing." She also stated, "I feel like Mariah Carey's voice came from God, you can hear the gospel in her voice." If Queen Bey respects you as her idol, you must be great! Go Mariah!
2. Whitney Houston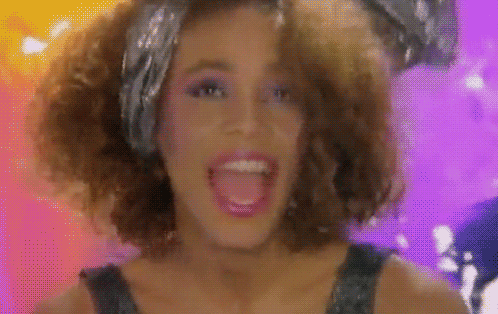 Whitney Houston is the second most influential woman. Ironically, she influenced Mariah Carey herself. Whitney Houston's vocal stability and her vocal ability led her to being an artist who has influenced almost every artist since her. Jennifer Hudson was greatly influenced by Whitney and she even fantasized about singing with her. Jennifer said, "When she came out with 'I Will Always Love You,' I would create a duet between her and I … If you would hear her recording of singing it and you hear my voice singing the top harmony part and it's like 'ahhh' to me. That's Jennifer Hudson and Whitney Houston's duet, around the house that is." She influenced other artists, such as Beyoncé, Alicia Keys, Lady Gaga and even Celine Dion. She is also the most awarded artist in history. We miss you Whitney, you will forever be a legend. RIP
3. Madonna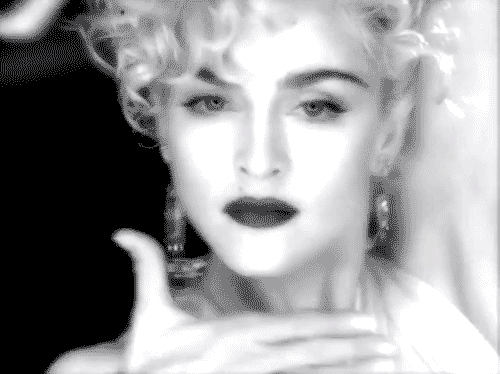 Madonna is the second highest selling female recording artist of all time. Madonna is so influential because she has broken down barriers and she has literally created a brand of music that many of today's artists fall into. Musical acts such as Miley Cyrus, Lady Gaga, Christina Aguilera, P!NK, and so many more were influenced by Madonna. Madonna made it known that women have a mind and that they can and will speak it, a theme that often resonates in the music of the younger generations. Madonna made a huge impact on music and a huge impact on our parents' generation. Like Mariah, Madonna remains relevant years after her career and she continues to make an impact while looking darn good.
4. Janet Jackson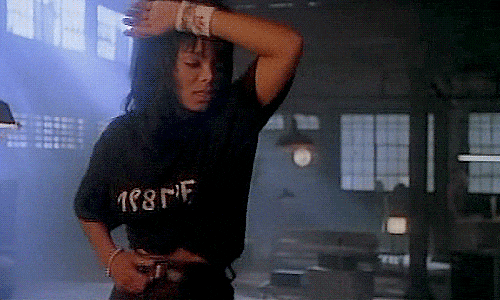 Janet Jackson, sister of Michael Jackson, is The Queen of Pop! Janet is known for having some of the most amazing music videos with amazing choreography. Janet also is known for being a sex symbol; a woman who was not afraid to show her body in the classiest of ways. Janet also is the artist who popularized "event albums," a musical body of art complete with interludes and short songs that are years in the making. This album concept has been used by artist such as Beyoncé, Trey Songz, Rihanna and more. Janet Jackson is influential for all the reasons above, but the one thing she is most influential for is her impact on dance. Janet influenced Jennifer Lopez, Beyoncé, Aaliyah, Zendaya and Rihanna, just to name a few. Janet Truly is the Queen of Pop!
5. Beyoncé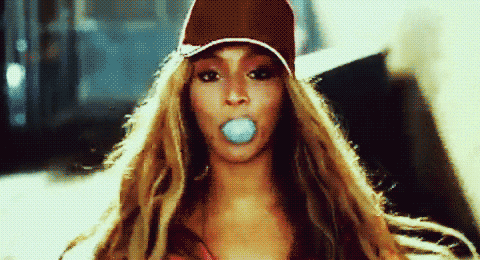 This is a list of most influential women in music right? Beyoncé is influenced by all the women prior to her on this list right? So how and why is she on this list? The reason Beyoncé made the list as the fifth and final most influential women in music is because she is an icon! Beyoncé has beat down barriers and has had a career that spans over 11 years. Beyoncé has already influenced a plethora of artist such as Rihanna, Ciara, Zendaya, and many more hitmakers. She is nowhere near finished yet. Beyoncé can sing, dance and act. She is a triple threat and sooner or later she will no longer be considered an icon but a legend. Beyoncé started with Destiny's Child, which was a popular girl group in its day. Beyoncé has won multiple grammys and Golden Globes. All I can say is keep your eyes open, because Queen Bey is not done.
All of the women on this list are amazing artists who pop culture adores and idolizes. We must pay tribute to them and thank them for their contribution to music. Without them who knows where music would be.