I decided this past week that I wanted to discover some new music like I occasionally do at points. So, I got on my Spotify and man, did I come across some great acts for sure, including some that caught me by surprise. Therefore, to help get these artists name out in the open and persuade you to try some new music as well, I thought I would share with you the albums I listened to from some of the artists I came across this past week and encourage you to check them out for yourselves because in my opinion, they are quite terrific. However, if you find out that they might not be your "cup of tea," that's okay too, because at least you can say that you gave them a try and that's all that counts!
1. William Michael Morgan- "Vinyl"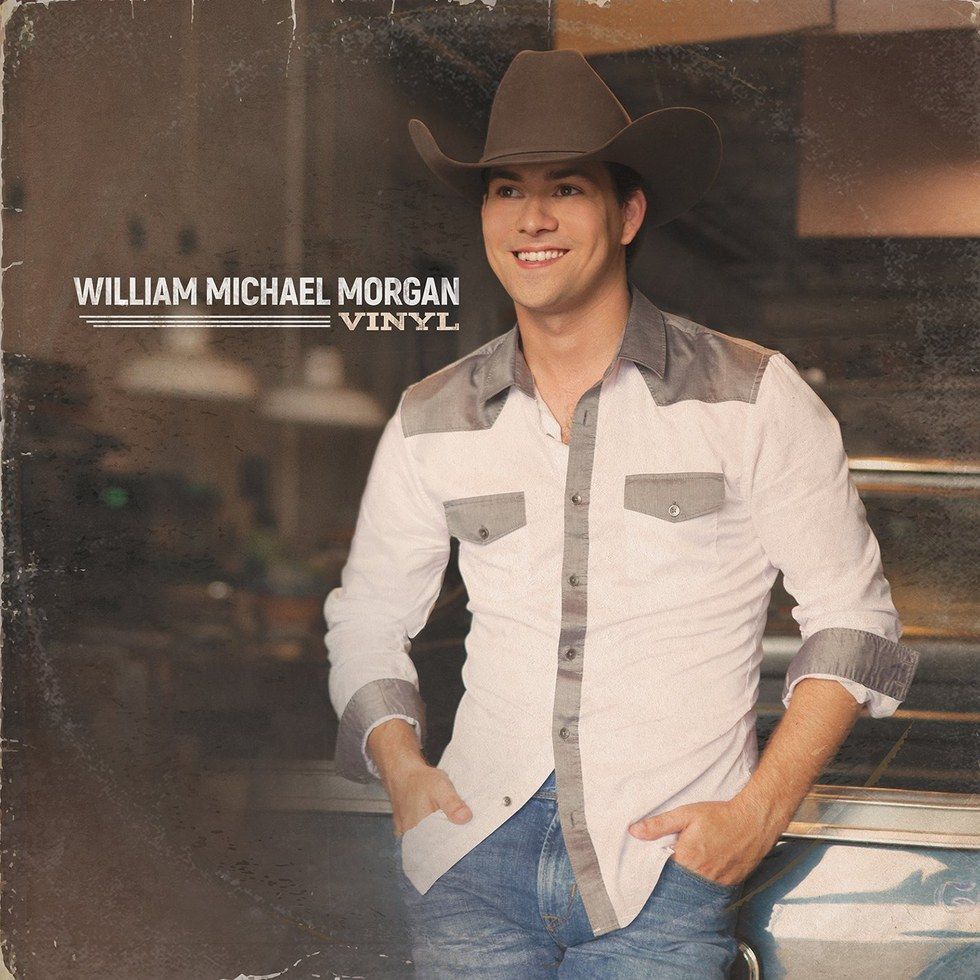 https://www.amazon.com/Vinyl-William-Michael-Morga...

This up and coming 24-year old country singer from Mississippi released his debut album titled Vinyl back in September of last year and it was really a shame that I never got around to listening to it until these past couple of weeks, because it sure was a dandy. Upon my first listen to this record, I could tell right away that this guy was going in the neo-traditional country sound that rose to popularity from around the mid-1980s to the early 1990s with artists such as Alan Jackson, Randy Travis, Brooks and Dunn, The Judds, Garth Brooks (at least his earlier work before he went towards a stadium-rock country style), and possibly the greatest Neo-traditional country artist in my opinion, George Strait, being examples that recorded in this fantastic style of country music. Speaking of George Strait, that was actually the artist that Morgan's smooth baritone voice and overall sound reminded me of the most so I thought that was a plus too. It was really a great listen as a whole because I do miss listening to that great "new traditional" country sound on the radio since current popular artists of the genre today have taken it to a sub-genre called "Bro-country" which incorporates elements of hip hop, hard rock, and EDM (electronic) music, which isn't a sound I'm all that fond of to be honest.
My highlights from this album have to be the heartfelt tearjerker "I Know Who He Is" which has Morgan singing about spending some time with his father who has Alzheimer's disease while he is in the hospital telling the doctor to put away his chart, and allow him to have a "heart to heart" with his father to remember all the great memories they had together. These memories he describes include the times of him being his dad, coach, and friend who loved his wife (Morgan's mother) through the good and bad, while also being the best man that he has ever known. I think where this song hits me the most is in the chorus where Morgan sings, I don't wanna hear "He's goin' downhill"/ What about "Thank God he's around still"/ Lookin' right through me/ Not at all the way I see it/ I don't mind at all rememberin' for him/ He doesn't have to get why I adore him/ He don't have to know me/ I know who he is." It's such an impactful hook that goes to show that you should never take your family members and close friends for granted, and to always remember the good times you had with them throughout your life. Another great song on this record is "Lonesomeville" which is an emotional song about getting over a breakup and trying to adjust to a life without that person around anymore by living in a painful metaphorical city where "it's always raining and the sun don't shine," hence "Lonesomeville." "Beer Drinker" is another favorite of mine because while it isn't the most thoughtfully written and clever song on the album lyrically, it still is a nice ode to those hard working country men who love to crack open a cold one here and there. Lastly, the song that I considered to be the best track on this record was none other than "Missing" which has an outstanding melody with some great guitar playing and lyrics that describe the urge to go out on a journey to get away and disappear from the world you live in, while also clearing your head from the struggles of life.
Overall, while it might not be the greatest country album in the world, I can't praise it enough for it's clever songwriting and Morgan's ability to create some great tunes to the infectious style of country that is Neo-traditional. Along with Morgan, I hope that fellow country artists such as Eric Church, Chris Stapleton, Kacey Musgraves, Miranda Lambert, Ashley Monroe, Zac Brown Band, and Sturgill Simpson can continue to bring these different styles of country like Outlaw, Neo-traditional, and Americana back into the mainstream and make them popular as ever. Whether you play this album at home or on a trip down the highway in your Ford pickup, you'll love it either way!
Favorite tracks: "Missing," I Know Who He Is," "Lonesomeville," "Beer Drinker," "Backseat Driver," "Spend it All on You"
Least favorite tracks: "Cheap Cologne," "People Like Me"
Album rating: 4/5
2. Electric Guest- "Plural"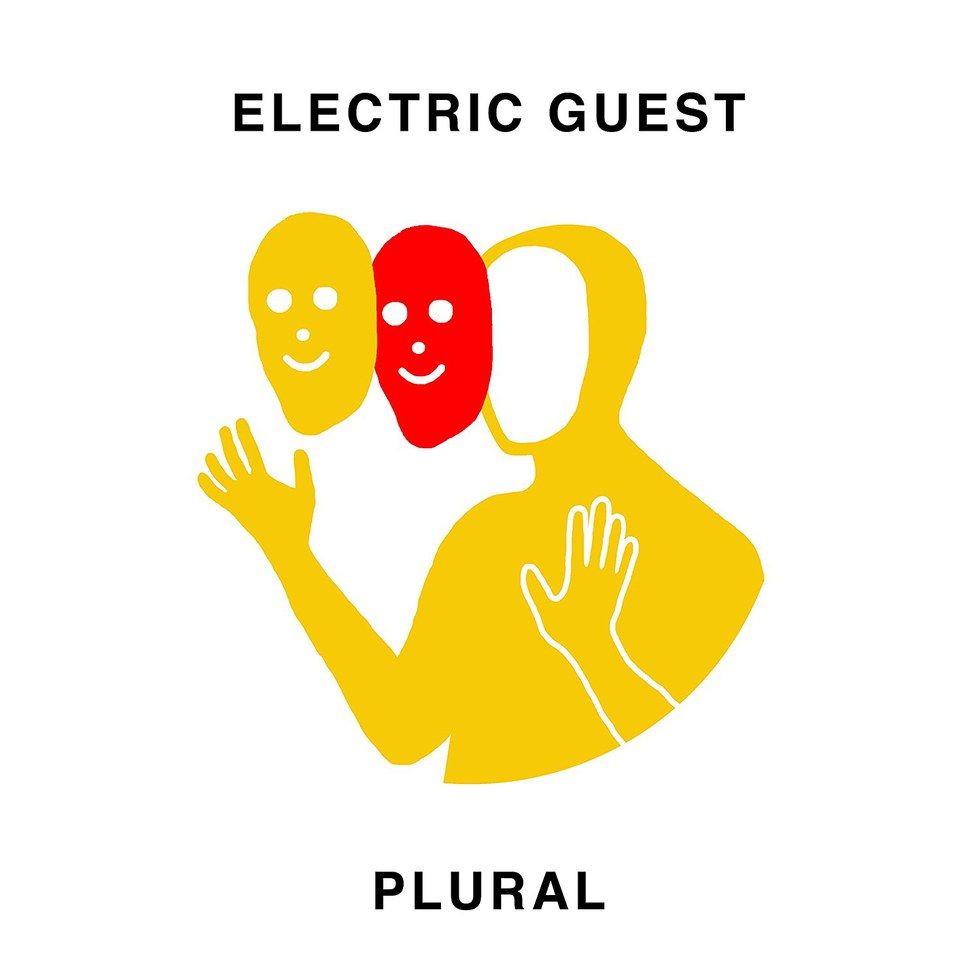 https://www.amazon.com/Plural-Electric-Guest/dp/B0...

Well, I will say that while I do like this record, it was certainly a strange listen at first and it took some time for me to come around to it . This is the second studio album titled Plural by Electric Guest, an indie pop/rock/electronic group from Los Angeles who consist of the members Asa Taccone (who is the younger brother of Jorma Taccone, a member of the comedy music trio The Lonely Island), Matthew Compton, Luke Top, and Reese Richardson. Now, the first thing that was a standout to me while listening to this record was the voice of Taccone, who possesses a very high pitched and androgynous falsetto that could take some getting used to and might not be considered a standout voice for everyone. I myself am actually not a big fan of men who tend to sing with very ear-piercing and high-ranged falsettos because they can be a turn-off for me. However, while his voice has some spotty moments throughout this album, I found myself being drawn to Taccone's unique and unorthodox vocal style and it is impressive to hear what the man can do with his falsetto.
A particular track on this record that I thought was a highlight and showcased Taccone's voice the best was the Caribbean and Reggae inspired "Oh Devil" which contains a catchy synth-line that can get in your head and then all of a sudden, after the synth-line plays by itself for two straight bars, a booming drum and cymbals come in to add some flavor to the track, along with what sound like Shaggy influenced vocals being sung in the background during the chorus. While I think that Taccone's voice shines throughout this entire track, where he really shows off his impressive range is on the second verse where he sings "Oh devil, I'm in my own hell." All in all, this is just a great song to dance and bob your head to. Another song that I thought showed off Taccone's vocals very well was on the opening song "Zero" where it begins with an atmospheric vocal line from Taccone and then a catchy piano melody comes in along with the verses and some slow pounding drums.
The part that makes this song so memorable to me is on the chorus where Taccone's voice soars over the instrumental as he sings "Zero, that's the number that you get from me" because while his voice goes a bit out of tune near the end of that soaring vocal line, it still fits with the song as a whole to me. In my opinion, it is a great track from start to finish. However, as I previously stated, there are a couple spots on this album where Taccone's voice lets me down a bit and the instrumentals fall short. These songs that I am referring to include "Over," which I don't dislike so much for the vocals (even though they weren't anything special to me) or the instrumental in general, but everytime I listened to that song, the melody on the verses reminded me too much of the chorus to the Gorillaz's song "Feel Good Inc," not to mention that the chorus is bland and uninteresting to me with a "Dat da da da" falsetto line throughout the whole hook of the song which in my opinion added nothing notable to it. You can take a listen for yourself and agree or disagree, but to me both of those melodies sound incredibly too similar for me to enjoy it. The other song that I found to have missed the mark on this release was the track "My Omen" which right from the start loses my interest with a synth-line that sounds incredibly flat and out of tune with the acoustic guitar that is playing along with it in the background, as well as with the annoying and inaudible falsetto vocals from Taccone in the background too.
However, despite it's few flaws, I was pleased to have stumbled upon this album by such a talented indie pop/rock/electronic group and I would recommend anyone to give it a listen, even if you might not end up finding it to your liking. I'm looking forward to seeing what else this band has in store for the future!
Favorite tracks: "Zero," "Oh Devil," "Glorious Warrior," "Back and Forth," "Sarah"
Least favorite tracks: "Over," "My Omen"
Album rating: 3.5/5
3. Pokey LaFarge- "Manic Revelations"
http://www.rounder.com/2017/03/pokey-lafarge-manic...

Boy was I happy to stumble across this American folk and roots artist from Illinois! I mean his stage name is Pokey LaFarge, how does that alone not tell you that this guy is a real gem? In my opinion, if you call yourself by a strange, silly, and unique name such as "Pokey," you must be a pretty bad-ass talented artist, and bad-ass talented he is! LaFarge, born Andrew Heissler, released his eighth studio album this year, titled Manic Revelation, and it is is packed with songs that have influences from the sounds of the boogie-woogie blues, electric blues and doo-wop during the 1940s, 1950s, and 1960s, as well as the folk, roots and singer-songwriter styles of the 1960s and 1970s. Some of the instruments that you can find on this record are bombastic trumpets, groovy, tight, and walking bass-lines, lively and head bobbing drums, catchy electric guitar riffs, ear-worming harmonicas, along with some background vocals that work with LaFarge's voice to create beautiful harmonies throughout. I would describe his voice as a high baritone with a bit of a southern twang to it, similar to artists such as Hank Williams Sr., James Taylor, Pete Seeger, David Crosby, Buddy Holly, and especially Jim Croce, who is the artist I would compare his vocal style to the most.
Along with the versatile, catchy, and fantastic instrumentation, the lyrics are very well written and provide compelling stories and themes throughout as many of them involve struggles and pleasures of trying to find love in the songs "Must Be a Reason," "Better Man Than Me," "Bad Dreams," "Mother Nature," "I Will Never Change," and the fun, cute tune "Good Luck Charm." Other lyrical themes LaFarge addresses on this album include problems going on across the world, including in the media, on the tracks "Riot in the Streets" and "Silent Movie," and taking journeys to different parts of the world on the tunes "Wellington" and "Going to the Country."
Pretty much every track on this album was absolutely flawless in my opinion, but the ones that stood out to me the most were "Riot in the Streets," "Going to the Country," "Good Luck Charm," and my absolute favorite off this release, "Silent Movie." I can't stress to you how much I would like to this guy get the attention he deserves because while he has a decent following in the United States and around other parts of the world, I would love to see his name get bigger and bigger. However, sometimes being a small act is better than being "big" and getting all the attention, so who knows what'll happen throughout the rest of his sure to be outstanding music career. All I have to say is thank the Lord that this fantastic folk singer has seven other albums because that will hopefully make me even more engaged in his music and come to know what he's all about.
Also, just an additional point, one of the other reasons I seemed to find this man to be interesting was by the way he dressed, specifically the fact that he wears fedoras. So, if you know me, there are two things that make me love musicians, their overall sound and the style of fashion that goes with their musicality, and by God, Pokey LaFarge's style is off the charts. He's a slick looking dude! I encourage you to listen to all three of these acts, but this guy in particular is the one you NEED to check out first if I were you. Trust me, you won't be disappointed!
Favorite tracks: "Riot in the Streets," "Must Be a Reason," "Better Man Than Me", "Bad Dreams," "Silent Movie," "Good Luck Charm," "Going to the Country," "Wellington," "I Will Never Change"
Least favorite track: "Mother Nature"
Album rating: 4.5/5