I will admit, when I first saw this hashtag, I was somewhat relieved. It reminded me that I was in college, and not many universities had to face this problem. Then I remembered that my dream is to one day teach music in a public school...
This trend was started by Andrew Schneidawind, whose goal was to start a conversation about gun control in the most heartbreaking way possible.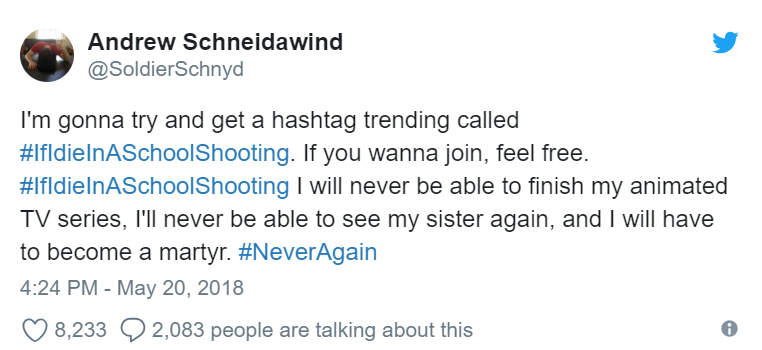 Someone will need to take over the tasks you once did.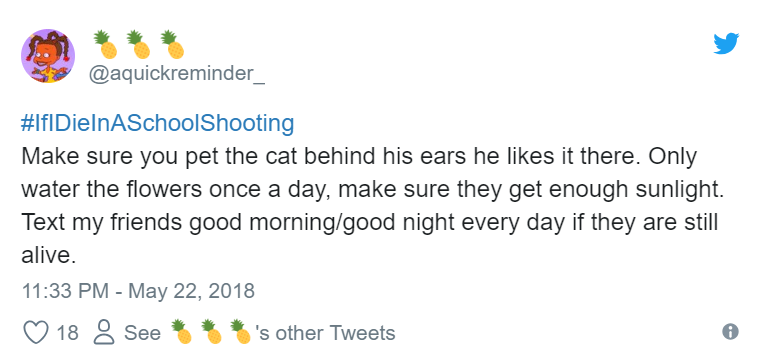 You won't live everyone's dream.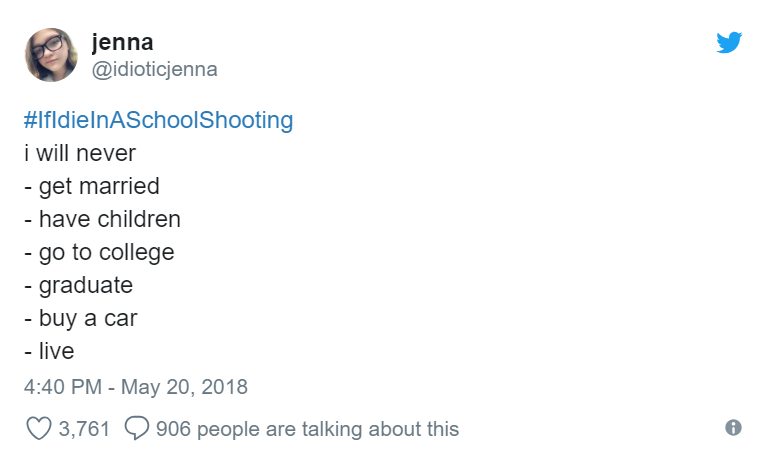 It won't be up to you to protect your loved ones.
You won't be there to comfort your loved ones.

You won't be "just" a victim.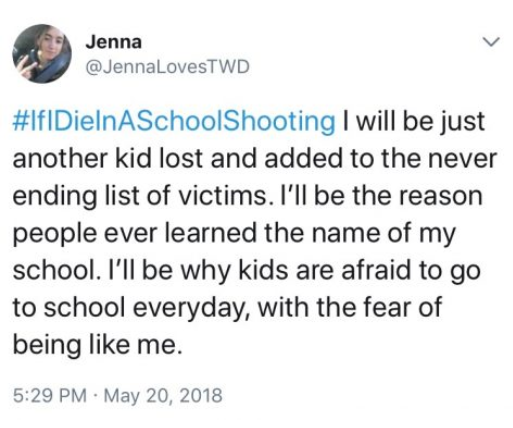 But you will, unfortunately, be just another statistic.

You'll be forgotten.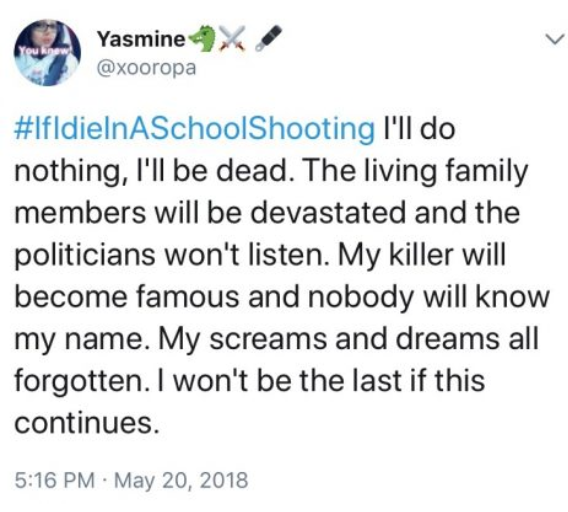 You'll make the ones that are guilty feel the guilt.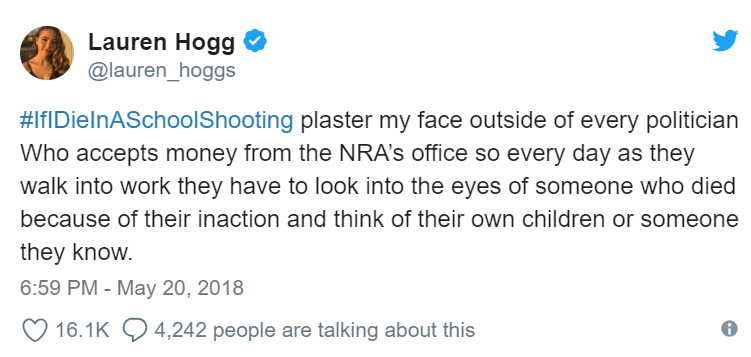 You'll turn into a political statement.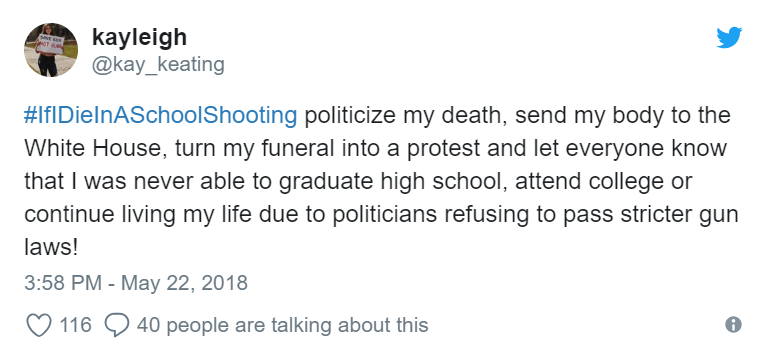 We'll pray your death wasn't for nothing.

We will celebrate your life.

We will politicize your death until they forget your name.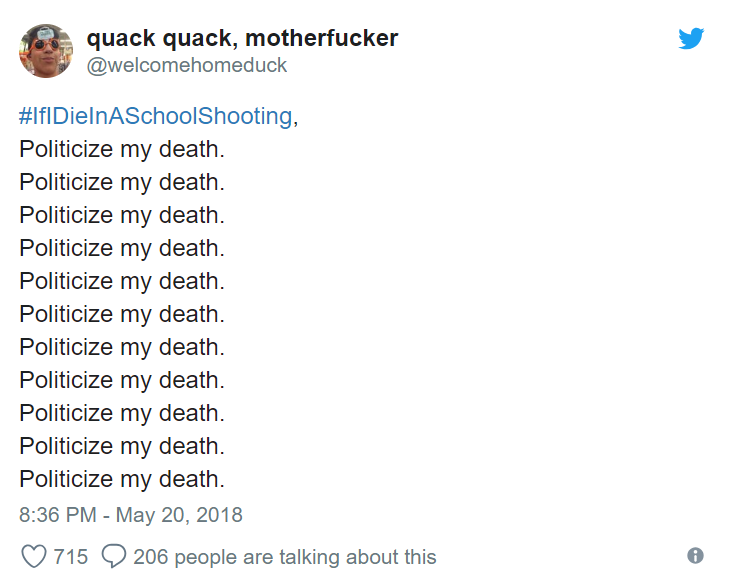 One day, you'll never have this happen to you again.
One day, this won't be the thought.



So if I die in a school shooting, it will be because I was using my body to protect my students after praying I wouldn't have to.