As anyone who has ever been to the Cheesecake Factory knows, the menu of cheesecakes is long and complex and choosing just one is so hard. Each flavor is unique and special and committing to just one can be difficult-- just like picking a college major!
---
1. ORIGINAL- Undecided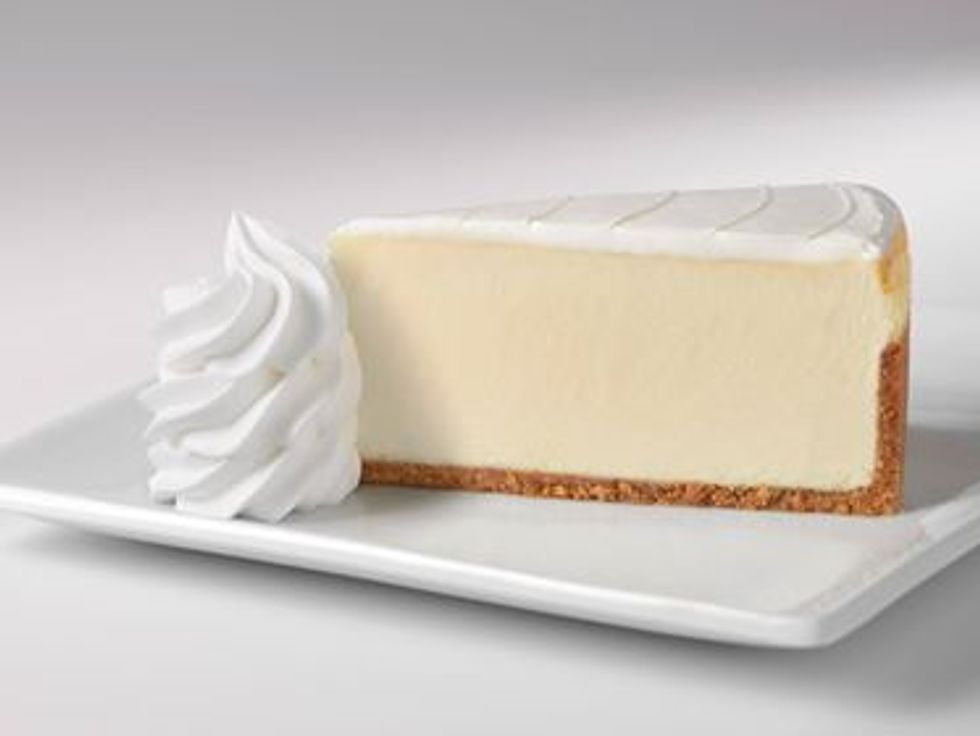 Many people know they want to go to college, but don't quite know what route to go down. Their uncertainty on what major to choose doesn't stop undecided students from going to college, just like not knowing which flavor to get at the Cheesecake Factory shouldn't stop you from ordering cheesecake.
---
2. VANILLA BEAN- Business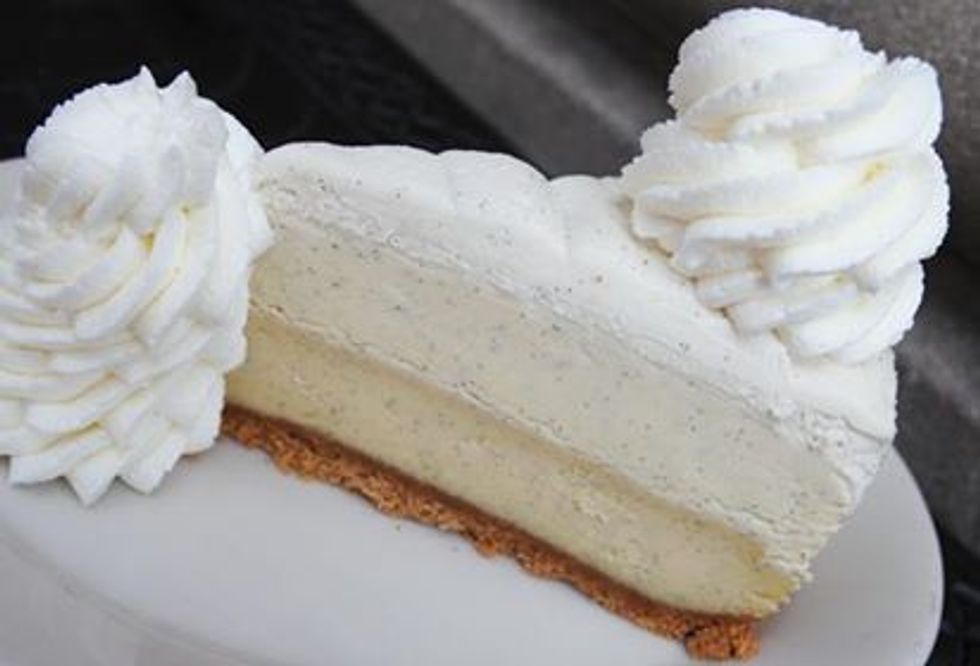 How many times have you heard someone who doesn't know what path to go down for college just choose business to play it safe? Probably a lot. Just like when someone at the CF will order this flavor the first time they go or when they're intimidated by the list of options. Although to be fair, this flavor is important, just like business.

---
3. KEY LIME- Chemistry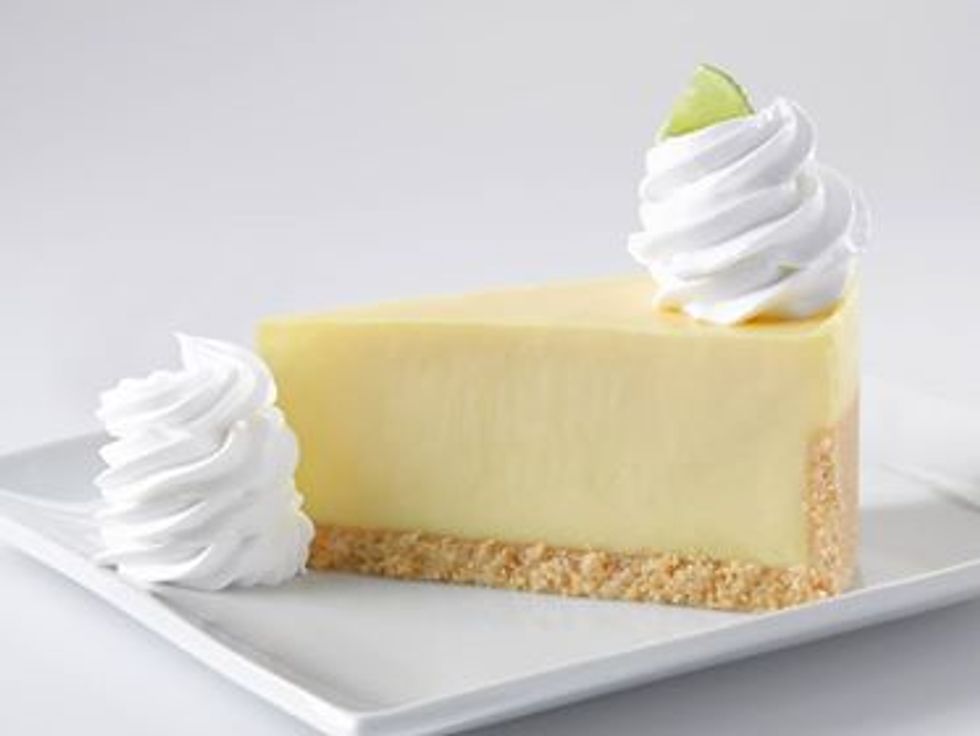 This flavor is the perfect combination of tartness and creaminess, much like a chemistry major who will make you want to pull your hair out and fill you with pride when their experiments come together.
---
4. WHITE CHOCOLATE CARAMEL MACADAMIA NUT- Writing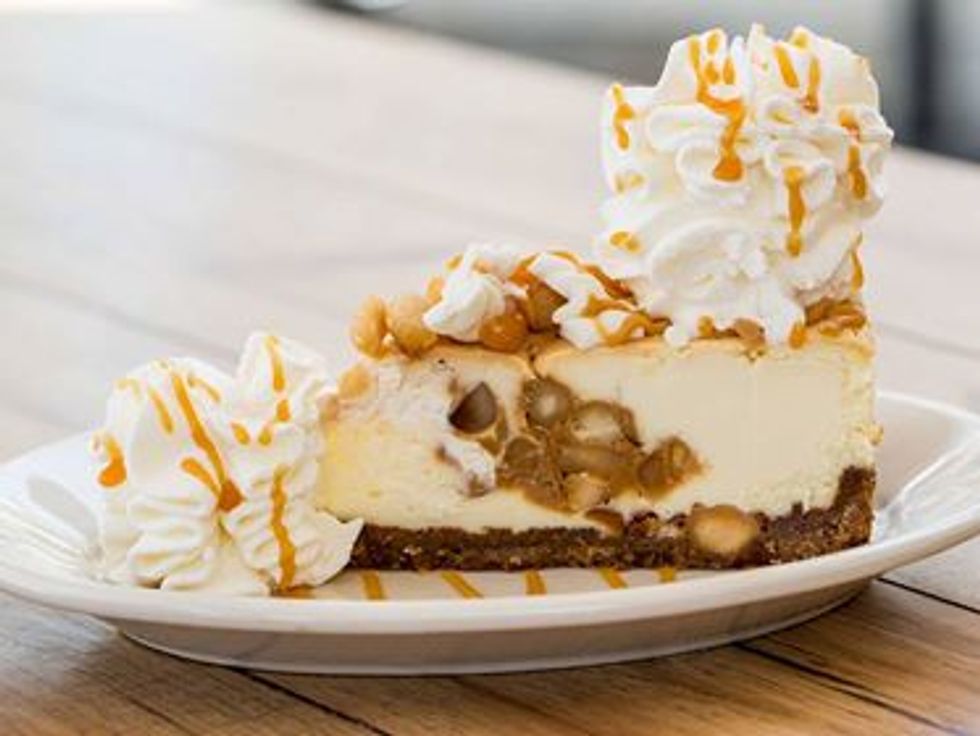 This major consists of words and words and words. Much like the title of this mouthwatering cheesecake.
---
5. CHRIS'S OUTRAGEOUS CHEESECAKE- Marketing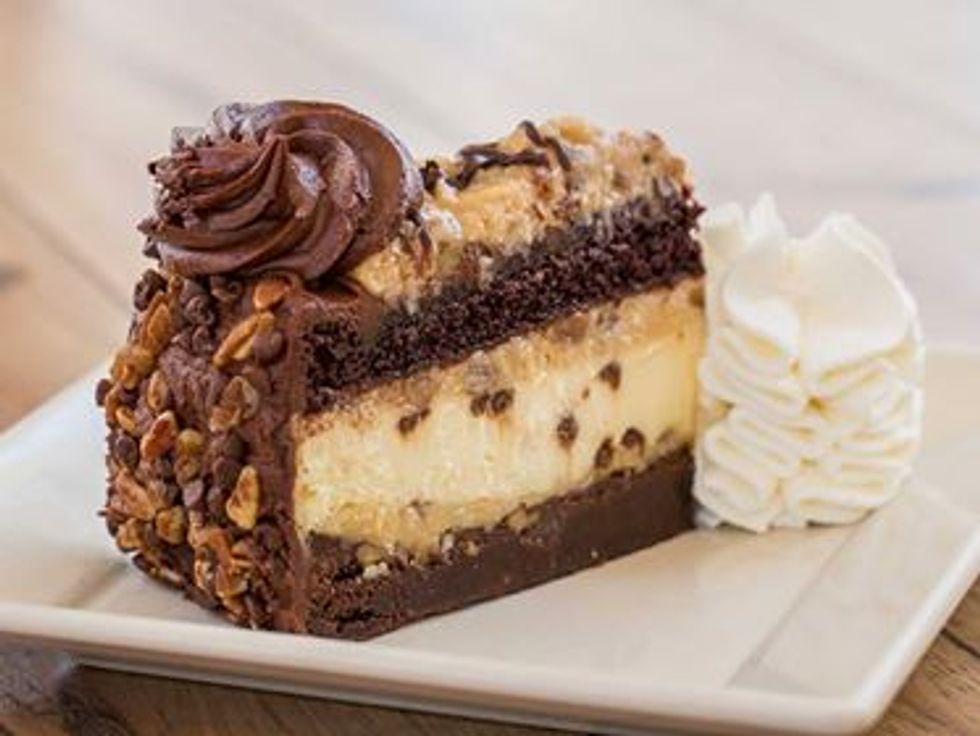 This cheesecake is literally just chocolate cake with a layer of cheesecake. But the title "Chris's Outrageous Cheesecake" would make you think it's something way more extraordinary. Just like marketers when make products and services seem way more interesting than they really are.
---
6. CRAIG'S CRAZY CARROT- Environmental science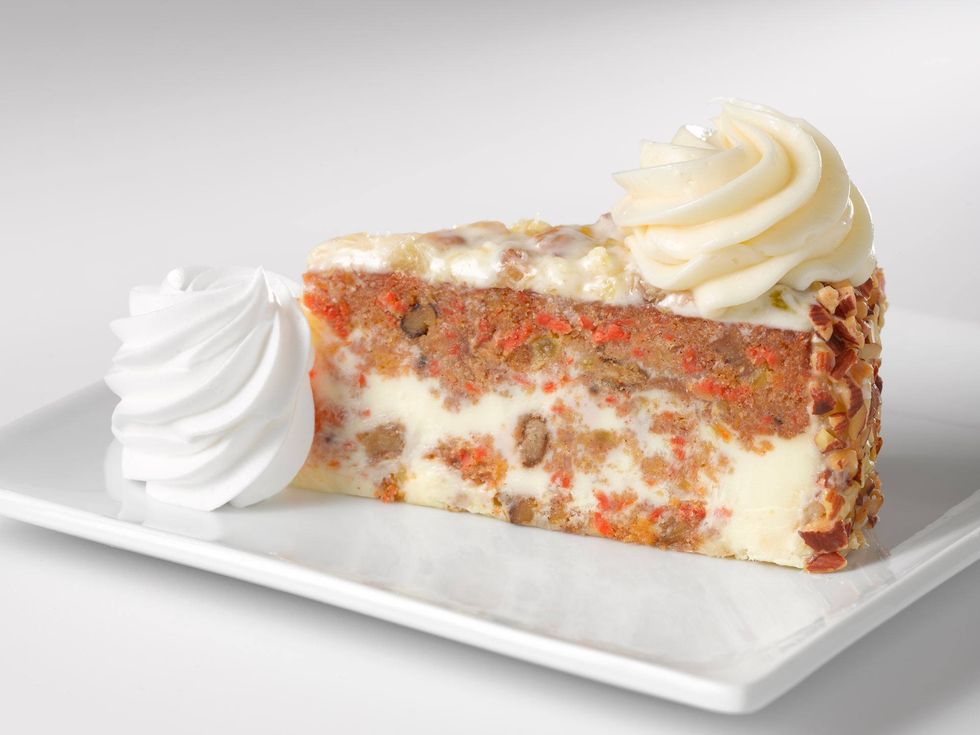 Carrots, plants, and nature.
---
7. ULTIMATE RED VELVET- Theater

Red velvet, Red carpet. Same thing.
---
8. 30th ANNIVERSARY CHOCOLATE CAKE- History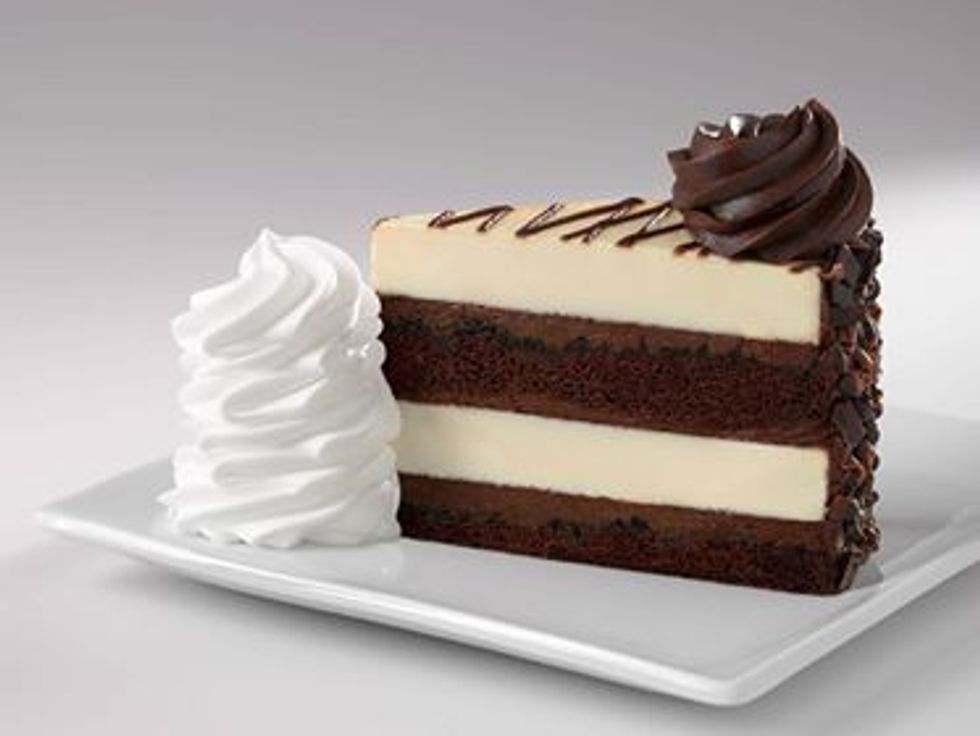 History. Remembering the past is equally as important for these majors as it is for the CF.
---
9. TOASTED MARSHMALLOW S'MORES GALORE- Physics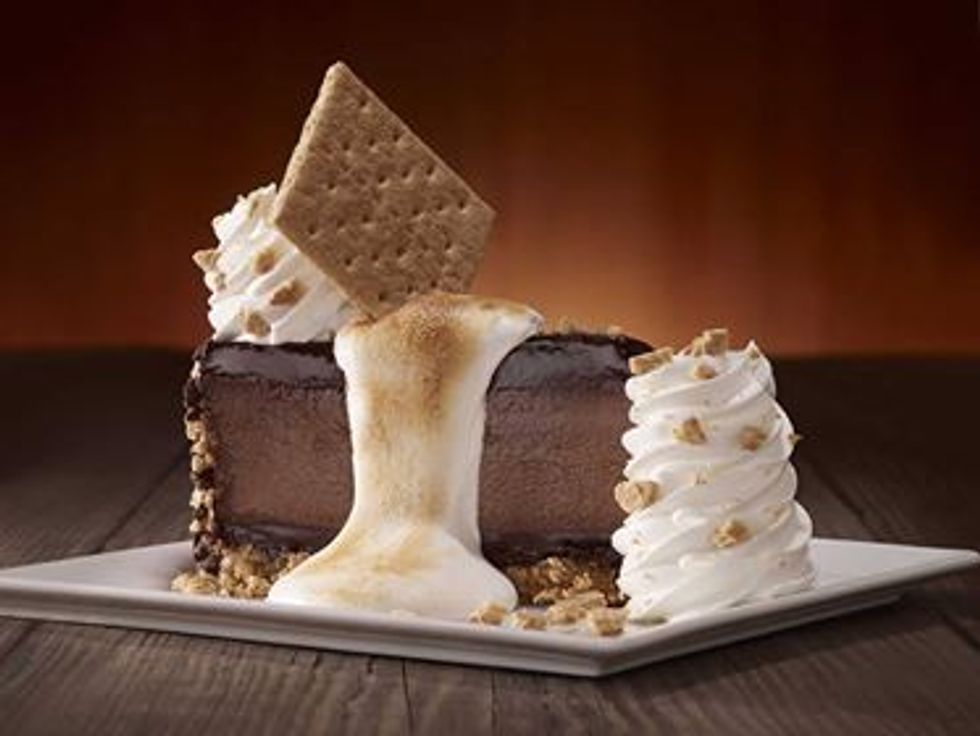 This cheesecake just looks like a science experiment from first glance. The graham cracker is perfectly balanced on the cheesecake and the marshmallow is melted just enough.

---
10. COFFEE AND CREAM- Legal Studies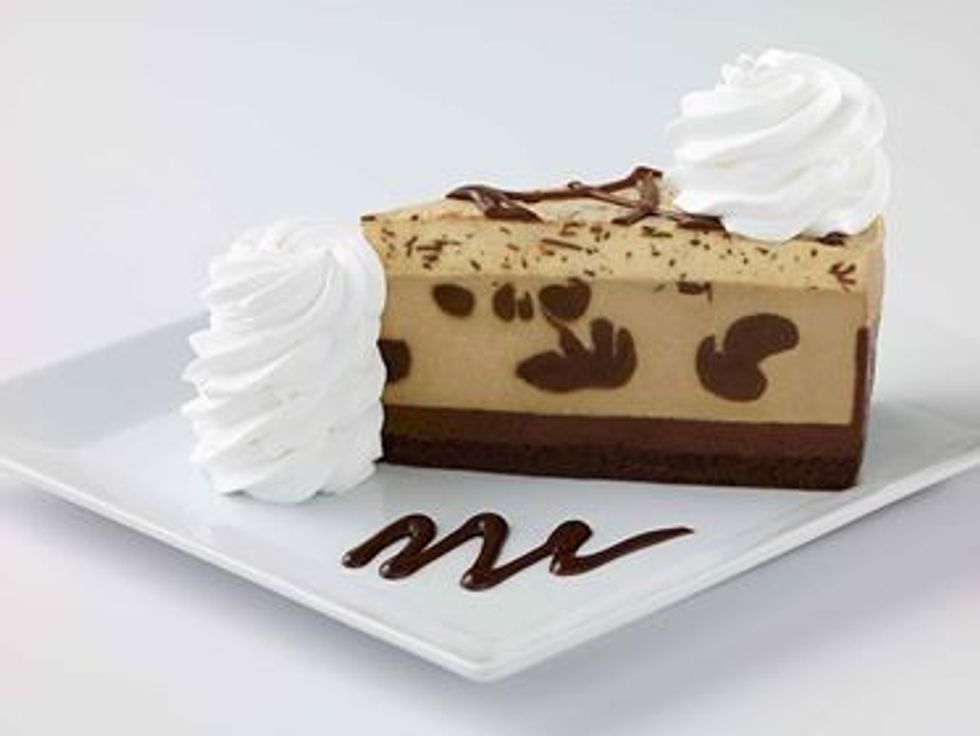 These students need tons and tons and tons of caffeine to survive the long lectures, long papers, and long readings of legal jargon and documents that are convoluted for no reason.

---
11. CELEBRATION CHEESECAKE- Education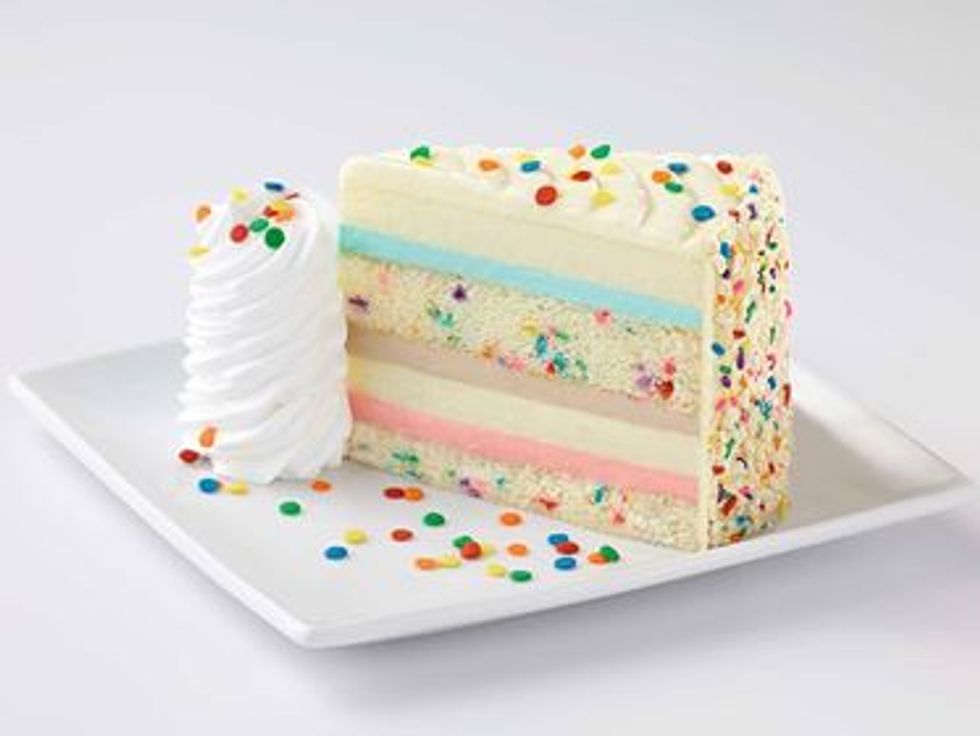 This cheesecake is fun, colorful, sweet, and covered in funfetti! An education major gets the pleasure of taking a step back from the college life and looking into the simpler life of our pasts to understand human development better. With looking into those younger years, memories of funfetti come flushing back.

---
12. HERSHEY'S CHOCOLATE BAR- Nursing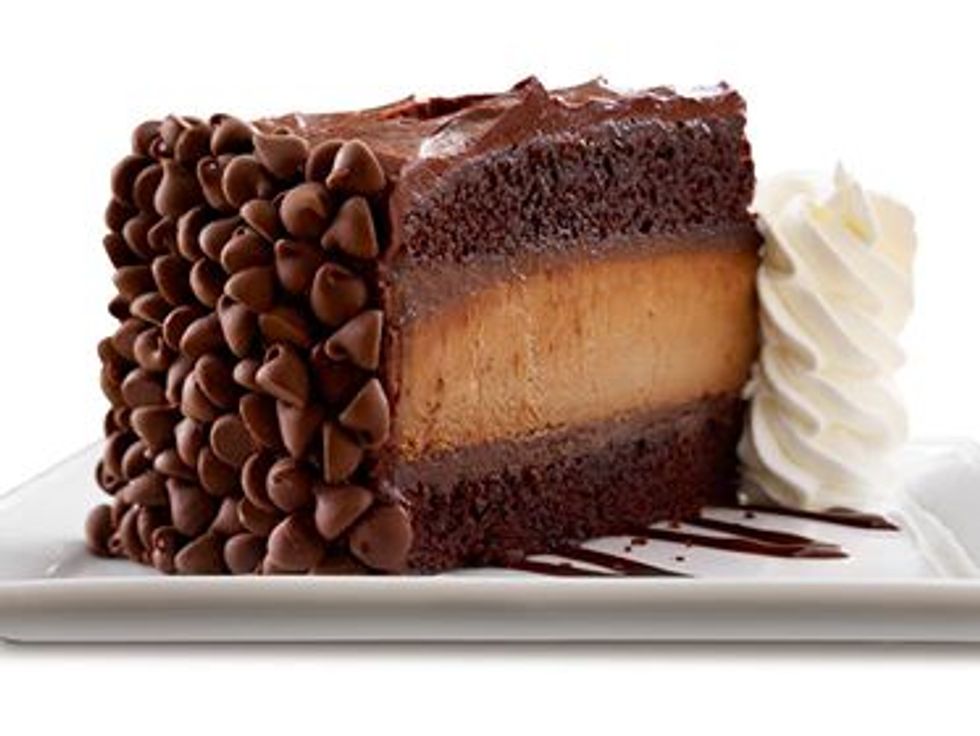 Chocolate heals all.

---
13. LOW CARB CHEESECAKE- Nutrition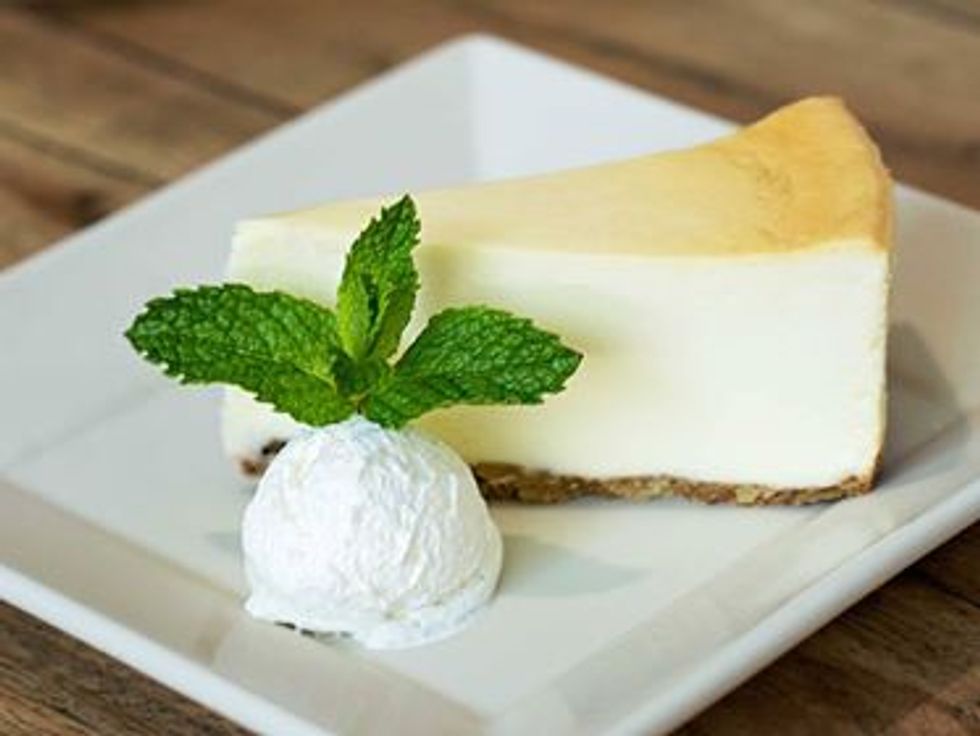 As delicious as these cheesecakes are, some are over a thousand calories, and mind you, they're designed to be eaten directly after a very caloric meal from the restaurant as well. The Cheesecake Factory is definitely not the spot for someone trying to focus on eating healthy.

---
14. LEMON RASPBERRY CREAM- Journalism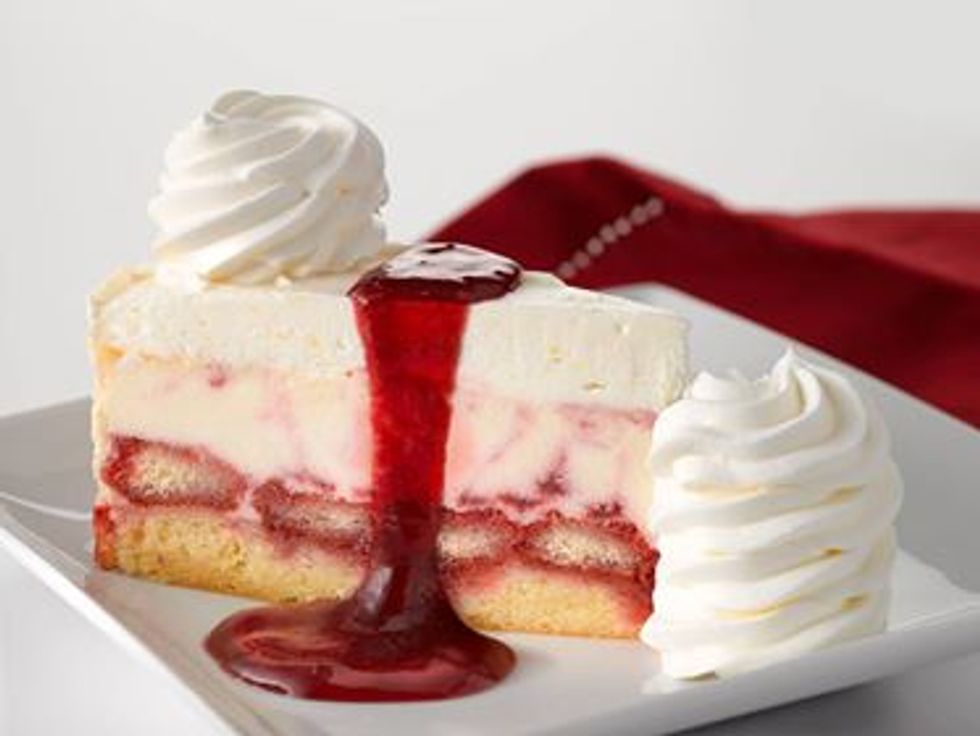 No one always likes what journalists have to say, they're not for everyone. Neither is this cheesecake.

---
15. CHOCOLATE TUXEDO CREAM- Music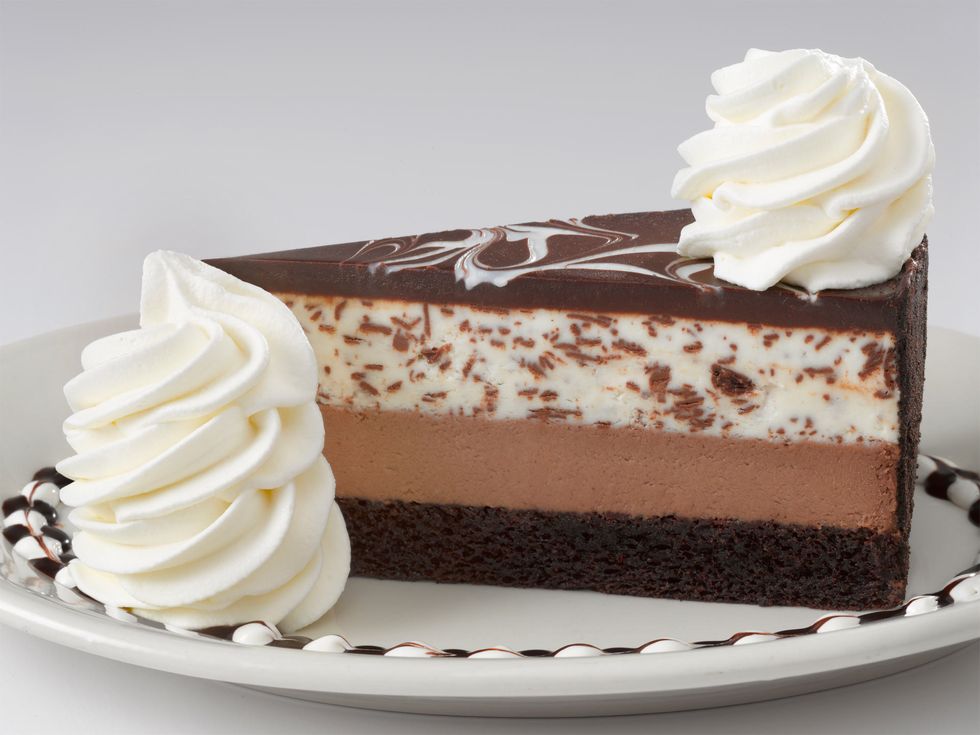 Every student who goes to a college with a music school finds it extremely normal to have music students walk around in tuxedos and black gowns on days of performances.
---
16. DULCE DE LECHE CARAMEL- Philosophy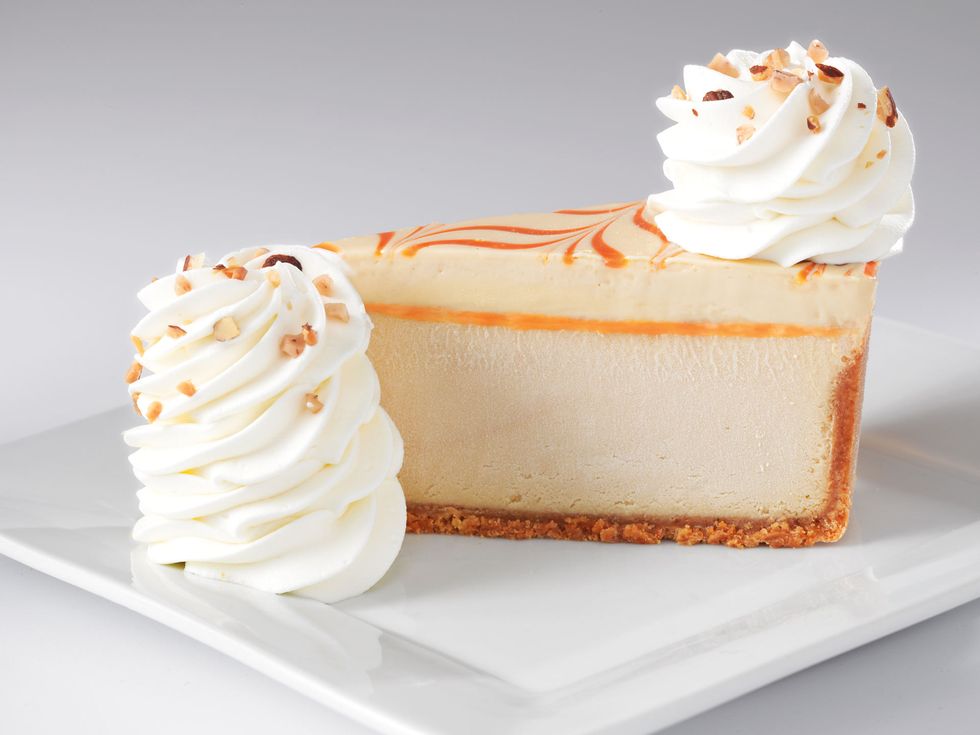 This cheesecake is deep and rich and with each bite you won't be sure if you like it or not.
---
17. OREO DREAM EXTREME- Computer Science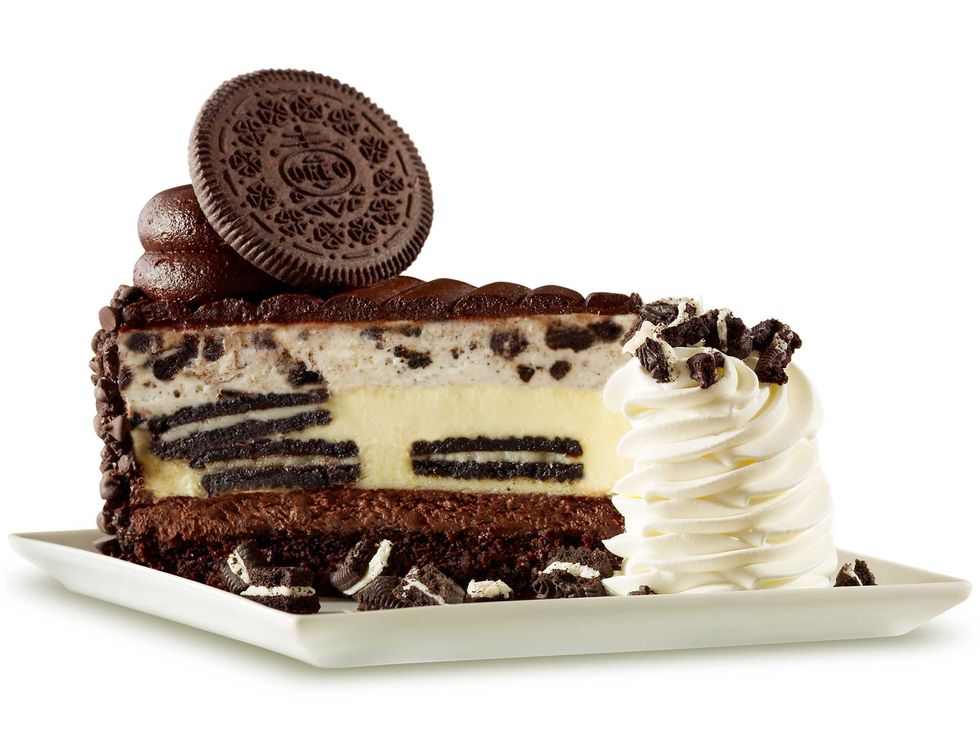 With CS, once you think you understand what's happening, the next level course you take will make you question that. This major is jam packed with information layered on top of each other, like the many layers of this cheesecake!