"Oh my god guys...he sent me a snap chat. ARE WE DATING?"
Above, you will find a real excerpt from my life that I have included here for your upmost convenience. It would be a challenge to find a young adult today who does not actively interact with Snapchat. In fact, as I write, I find myself snap-chatting videos to my close circle of friends of cute dogs on campus. Although it is a relatively freeform and relaxed app, Snapchat still requires a certain type of etiquette; a rulebook of sorts in which I all too often blatantly ignore. So without further ado: The Idiot's Guide To Snapchat Etiquette.
Avoid Snapchat Stories Over 100 Seconds
From time to time, okay more often than that, I snap a photo or video that I find to be so fascinating that I simply cannot send it to just one or two of my closest friends, I must upload it to my story for all my followers to see. I will be the first to admit that after a fun night out with friends or a spontaneous day trip to San Francisco, my snaps story tends to get a little long. However, once they get over 100 seconds, snap stories are nothing but annoying.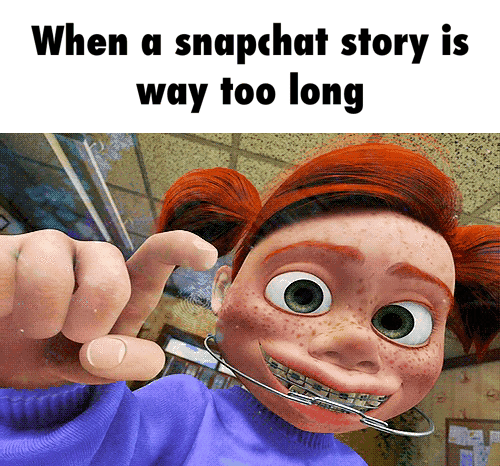 Put An End To Snapchat Messaging
I don't know what's creepier...getting a direct message on Instagram or having someone spark a conversation on Snapchat messenger. Something about the impermanence of Snapchat conversations makes them seem especially uncomfortable. If you do not know me well enough to have my phone number, please kindly do not think messaging me on Snapchat is a viable alternative.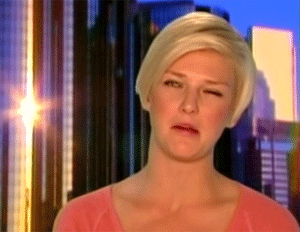 Screenshot At Your Own Risk
Okay, this is my biggest vice. I quite literally have an album on my phone of various screenshots of unsightly snapchats my older sister has sent me, much to her dismay. That being said, keep the golden rule in mind when snap chatting. The more you screen shot another's snapchats, the more likely they are going to save a bad photo of you perhaps with your retainer in and acne cream smudged across your forehead (true story).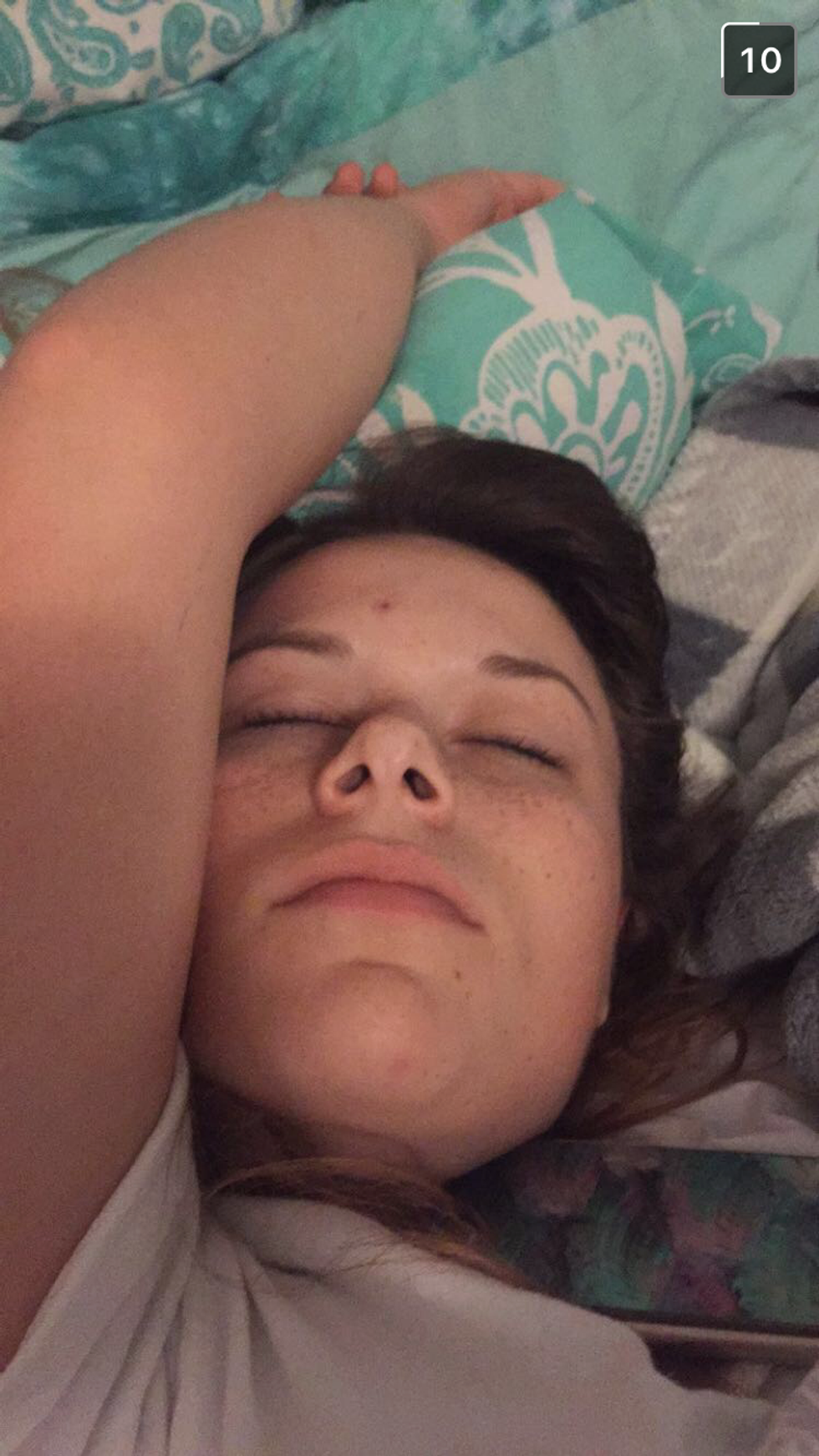 Real Screenshot of Myself, Deep in Slumber

To Selfie, Or Not To Selfie
No matter how hard you try, it is never socially acceptable to send or upload an intentionally attractive selfie with the caption discussing how ugly you feel. If you want to upload a selfie, more power to you! But avoid trying to negate the intention of the photo, with a humbling caption. Also, when it comes to selfies, less tends to be more.

x
Be Inconspicuous
Most all of us are culprits of the infamous secret snapchat. Whether its a freshman passed out asleep in the library during finals week or a frat boy getting far too into the dance moves, a stealthy snap is absolutely necessary. However, these covert operations are some of the trickiest forms of snapchats, so be aware of your surroundings and consider whether the snap opportunity is truly worth it. Sometimes it is better to save yourself and well as your snap prey, the embarrassment of getting caught.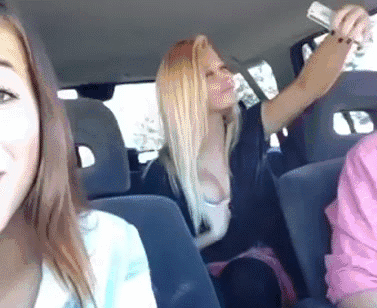 And last but not least, I will leave you ladies and gentlemen with a dose of life advice from my mother: "nothing good happens after 12:00 am" and yes, that includes Snapchat.